Whew! I literally was in tears as I was going back through my journey this year. This 2015 year in review is dedicated to anyone out there who is doubting themselves; anyone who is wondering if they have enough, or know enough. It's for the person who is wondering if there's any point to doing what you're doing because you're not sure if anyone cares.
This year was a year of growth for me both personally and in business. It was a big year in my mindset shift. What I realized is that I was writing down goals that I didn't believe I could accomplish. I decided to make this a year of abundance and belief in myself. I decided to let go of trying to figure out the how, and just start taking action with the what – what I knew I was supposed to be doing.
This year I decided to be very intentional about what I did and say no to the things that didn't align with my core values. I got to spend so much more time with my husband and we got to give our kids experiences they will never forget.
And well…it's been a pretty rockstar year. One of the things that keeps me motivated is celebrating my successes along this journey of entrepreneurship. So I encourage you…before the clock strikes midnight, PLEASE take time to write down all of your successes – big or small – and celebrate yourself for a job well done. You'll probably surprise yourself at just how much of a rockstar you truly were this year 🙂
I decided to get on Periscope last night to share some of these, so you can catch the full replay below. But here is a short recap of some of the major highlights for me in 2015.
January: Invited to the White House SOTU Social & Invited to Speak at Steve Harvey's Act Like a Success Conference
February: Eden Bodyworks Mom Blogger/Ambassador, this IG takeover was so much fun. I was honored to be in the midst of so many other rockstar mommy bloggers, and for a brand that I already knew and loved.
March: Spoke at the Act Like a Success Conference & met Mr. Steve Harvey, along with the other instructors in the RADICAL Success Institute; Completed course outlines and powerpoints for Blogging & Social Media classes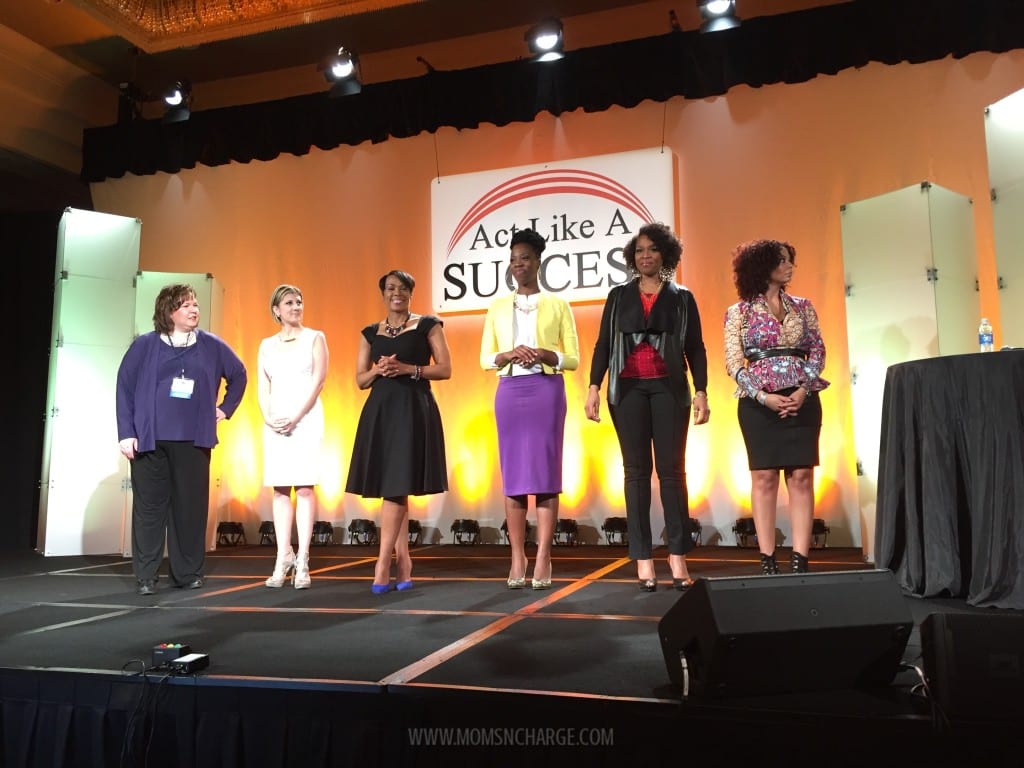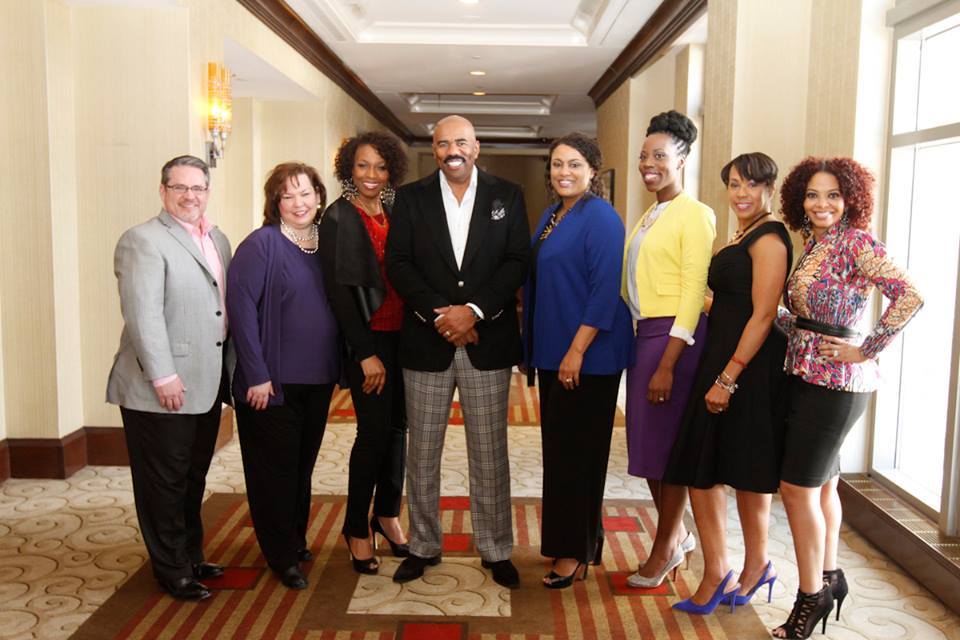 April: Invited to keynote a Women's History event for VA Chapter of Delta Sigma Theta & Hired as onsite Sociald Media Manager/correspondent for Tots to Teens Expo; Miss Jessie's Blogger Ambassador (check out the interview I did with Co-Founder, Miko Branch).
May: Invited to be a St. Jude Blogger Ambassador; interview segments for Fox 45 & WBAL; Attended and was a model mom for the second year in a row for Runway Moms for a Cause, benefitting the Tigerlilly Foundation; first Huff Post Live interview w/ La La Anthony. Whew! May was clearly a busy month for me! 🙂 You can also check out my other interviews with Ayesha Curry, Uzo Aduba & Wesley Snipes (who is also featured in my sizzle reel below).
June: Hilton Hotel blogger ambassador & Weekend Startup School speaker; working with Hilton was fabulous. But being able to be invited to speak at Paul C. Brunson's Weekend Startup school was an amazing honor (watch the periscope replay below to see why). In addition to that, I also got to be a guest on his Mentor Monday show which was awesome.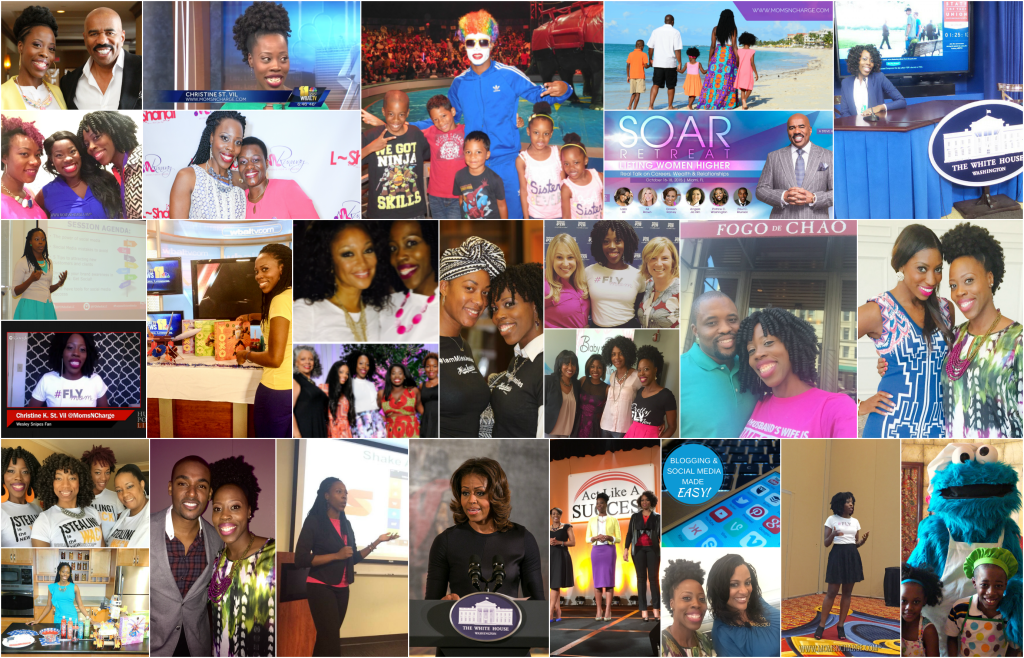 July: Invited to the invitation-only event for social media influencers, Social Media on the Sand in Turks & Caicos (check out how I manifested this experience in my replay below); Co-Founded Black Biz Scope on Periscope and since then have been featured in Atlanta Black Star, Madame Noire, Huffington Post & Black Enterprise.
August: Blogger Ambassador/Correspondent for Ubiquitous Health & Hair Trade Show; this was such an honor to be chosen as one of two bloggers to be the onsite correspondent. Getting paid to do what you love is such a blessing.
September: Speaker at Blogalicious Conference – and was asked to teach two breakout sessions. This was such an awesome experience because Blogalicious was the very first blogging conference I ever attended (and ended up a finalist in a pitch competition). I also launched my FLY Mom T-shirt line & most importantly, celebrated my 10 year wedding anniversary with my phenomenal husband.
October: Hired for onsite Social Media management for SOAR Retreat (hung out with the amazing, beautiful and authentic Patrice Washington – be sure to pre-order the copy of her book, Real Money Answers for Women); received my official gold seal Trademark for Moms 'N Charge®. I also had the pleasure of co-hosting the Baby Bash & Bling Expo founded by Monica Byrd, alongside Riche Holmes of Bambiniware and Markette Sheppard of Great Day Washington on WUSA9.
November: Hired for Social Media onsite mgmt Time-for-Mom-Retreat; premiered my first real speaker/sizzle reel thanks to Tamkea Harris Live (watch it below)!
December: Blogger Ambassador for Daymond John's Power of Broke & Released 2016 Whose Shoes Calendar (over 90% of sales came from our Periscope family)
Watch the Periscope replay video here: