This past Friday, before I headed out to cheer on Hampton University in the Nation's Football Classic (who won, of course), I got to hang out with THE Wesley Snipes! Ok, maybe not in person, but it was close enough. The last time I was on HuffPostLive, it was with La La Anthony
He may or may not have almost got me in trouble with the husband. You'll have to watch the video below but not only did he greet me like we were old friends, but he may or may not have mentioned that maybe we'll work together some day LOL. I think it was that bit about me looking good and him not seeing me in a long time that got hubs asking questions (funny enough, I didn't hear these comments until after I went back to watch the replay because I was so focused on not forgetting my question, which then turned into two back-to-back questions).
Chatting it up with Wesley Snipes on Huffington Post Live was all things fun and comical!
Here were the two questions I asked Mr. Snipes himself:
How has your background in martial arts impacted your success in the different roles you've played in both TV and film? (check at about the 5:34 mark)
You've played a number of roles in different action and drama films. Which role did you experience the most personal growth from and why (to my surprise, this was asked immediately following the first question)?
And then to top off the fun, I got to make funny faces while waiting for the show to start with my girl Diana Ramsey of SistersWithBeauty.com #NoBehavior.
Here are the two questions that Mr. Snipes covered for Diana:
What do you credit your longevity in the industry to? (check at about the 17 min mark)
With the recent anniversary of 9/11, and your close proximity to the World Trade Center at the time, how do you feel that tragedy changed your life?
Watch the video below to find out the answers to all four of these questions and much more with the funny and engaging Wesley Snipes.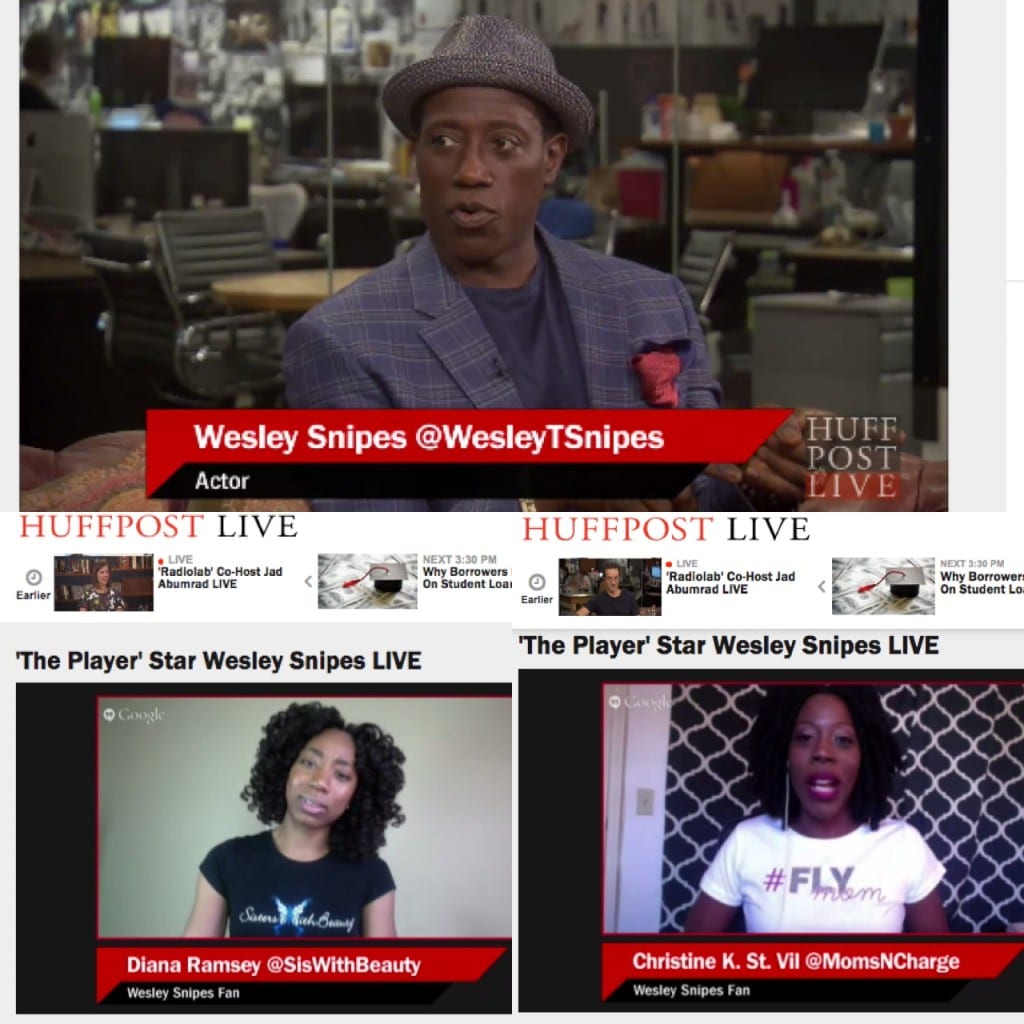 What questions would you ask Mr. Snipes if given the opportunity?