Disclosure: I've received compensation and a free VIP ticket to this conference to give away. As always, all opinions are my own.
---
When I think about my life and where I am, and all of the different opportunities and experiences I've been able to create, I know that a lot of it is due in part to the strong women with whom I interact with. There are so many women that I've leaned on, whose shoulders I've cried on, and whose calls or texts have not gone unanswered.
When I set out to create this Moms 'N Charge® platform, I did it because I knew that I would be lifting women higher. I knew that I would be able to encourage, empower and inspire moms like me to not give up on their goals and dreams. I wanted them to know that motherhood didn't mean they had to lose their identity of who they are or wanted to become. I knew that I could show them, because I had been there. But I decided it was time to take charge of my life and my destiny. I decided that I would be the example my children would see: their mom following her goals and dreams in addition to being a great mom.
When my sister, Julian and I co-authored our first book together, Whose Shoes Are You Wearing, 12 Steps to Uncovering the Woman You Really Want to Be, we knew without a shadow of a doubt, that we would indeed be lifting women higher. We wanted women to know that your purpose is about finding the shoes that God uniquely created just for you.
One thing I talk about often, is the importance of creating and maintaining your own village. Yes you need to be your own cheerleader, but you also need people around you that can cheer for you as well. I don't know what I would do without the women in my circle, but I am truly grateful for them every single day.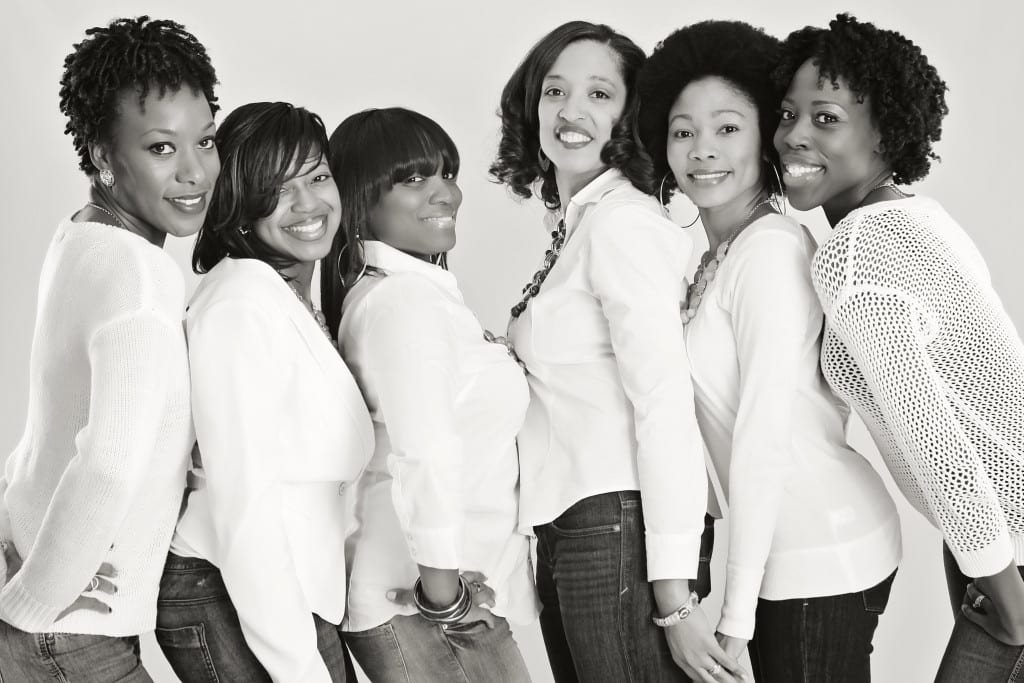 This is why I am so very excited to be able to share with you this upcoming event being led by Steve Harvey, called the SOAR Retreat: Lifting Women Higher. This retreat is specifically for the woman is finally ready to learn, build, act and connect…now. This event is not about whether or not you can afford to go, it's about whether or not you can afford not to make the investment in yourself. How much do you believe in yourself? How much do you believe the greatness that God put you on this earth to achieve? I love this quote by the late Dr. Myles Munroe: "Preparation is proof of belief." You have to prepare for the things that you cannot see. You have to live for the future and not the present.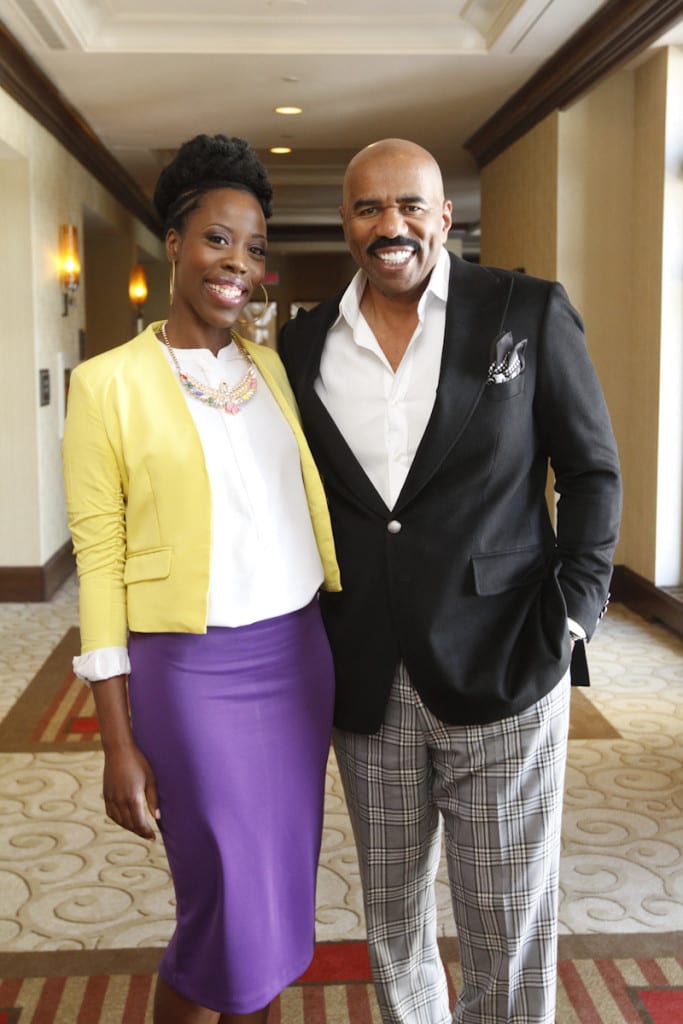 When I had the opportunity to speak at Steve Harvey's Act Like a Success Conference back in March, I knew that it was because it was something I had prepared for. I had put in the work long before the opportunity was even presented. Sometimes we miss out on opportunities because we're waiting for them to arrive before we prepare for them. But I challenge you to shift your mindset, and prepare in advance for the opportunities in which you want to create so that when they arrive, you'll be ready!
Are you ready to SOAR? Are you ready to treat yourself like the VIP that you treat everyone else as? I know, like I know, like I know…your associations will determine your destination. And there will undoubtedly be some powerful women to associate with at this retreat. Where are you looking to SOAR to?
Well, I want to see you soar, so I'm giving away one VIP registration ticket to one lucky woman for the Steve Harvey SOAR Retreat: Lifting Women Higher. They have a powerhouse lineup of speakers ready to help you fly higher than you've ever flown before, to include: Laila Ali, Ali Brown, Doreen Rainey, Angela Jia Kim, Patrice Washington, Paul Brunson and of course Mr. Harvey himself.
All you have to do is comment below and let me know: how do you go about lifting women higher in your everyday life? Then, enter to win below. **You must leave a comment below AND enter in the widget below**
You can enter daily by tweeting about the giveaway from now until September 30, 2015. Good luck and get ready to SOAR!!!
In addition, Doreen Rainey is hosting a live, complimentary SOAR to Success Series Call each Thursday at 7pm EST.
You'll hear from retreat speakers who will share action steps you can implement now to move you closer to your goals. You'll also get a sneak peek of the information they'll be talking about at the retreat.
Next Session: Thursday, August 20, 2015
Time: 7:00pm EST / 6:00pm CST / 4:00pm PST
Speakers: Doreen Rainey & Ali Brown
WHAT: SOAR Retreat: Lifting Women Higher – Real Talk on Careers, Wealth & Relationships
WHEN: October 16-18, 2015
WHERE: Miami, FL
---
This post contains affiliate links which just means that if you register for this event using these links, I may be able to by several cups of my favorite caramel latte with extra caramel.