Memorial Day is just around the corner, and this morning I had the privilege of heading back to Fox 45 in Baltimore to share a few ways to make the most of this holiday. So if you haven't completed your holiday plans, here are 4 quick, fun and festive Memorial Day activities for the family.
#1 – Make festive foods
Make colorful and festive foods like berry skewers or a fruit salad. In this case (thank you Pinterest), we made berry skewers in the shape of the American flag (using blueberries, marshmallows and raspberries), as well as a blueberry/raspberry mis sprinkled with coconut flakes. Super easy and it took the kids maybe 10 min to do with only a little help/direction from mommy.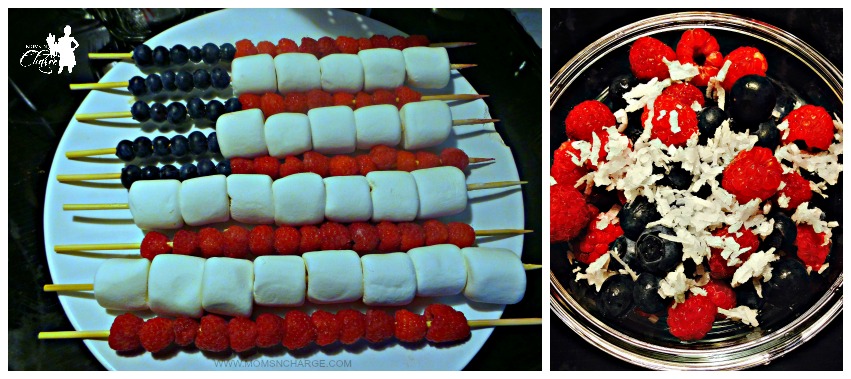 #2 – Sip family-friendly beverages
Colorful drinks make everything better! Enjoy colorful, bubbly beverages – see if you can grab them in red, white and blue to make it even more festive
We love adding fresh fruit because it's fun and healthy. Or, you can simply just pour it over ice…nothing like a good, ice cold drink during the summer months.
#3 – Play with Made in the U.S.A. toys
Find toys made in the USA. These toys are not only eco-friendly but also eco-awesome!
Get creative…sometimes the best creativity can be shown by simply using household items like paper towel tubes and cereal boxes
The kids had so much fun with these new YOXO toys!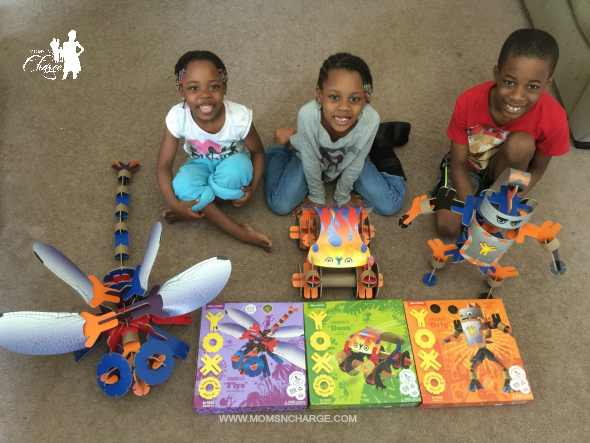 #4 – Send letters/cards to soldiers
Memorial Day is a great opportunity to teach kids about the true meaning of Memorial Day. So this year, we decided to create/decorate cards to mail to those in the military.
Show your appreciation for those in the armed forces by sending cards and letters to soldiers
Check out the full clip (with a close up of the toys and the letters to the soldiers) below:
*I was given a free set of the YOXO toys in order to showcase them during this Fox 45 interview. As always, all opinions are my own.