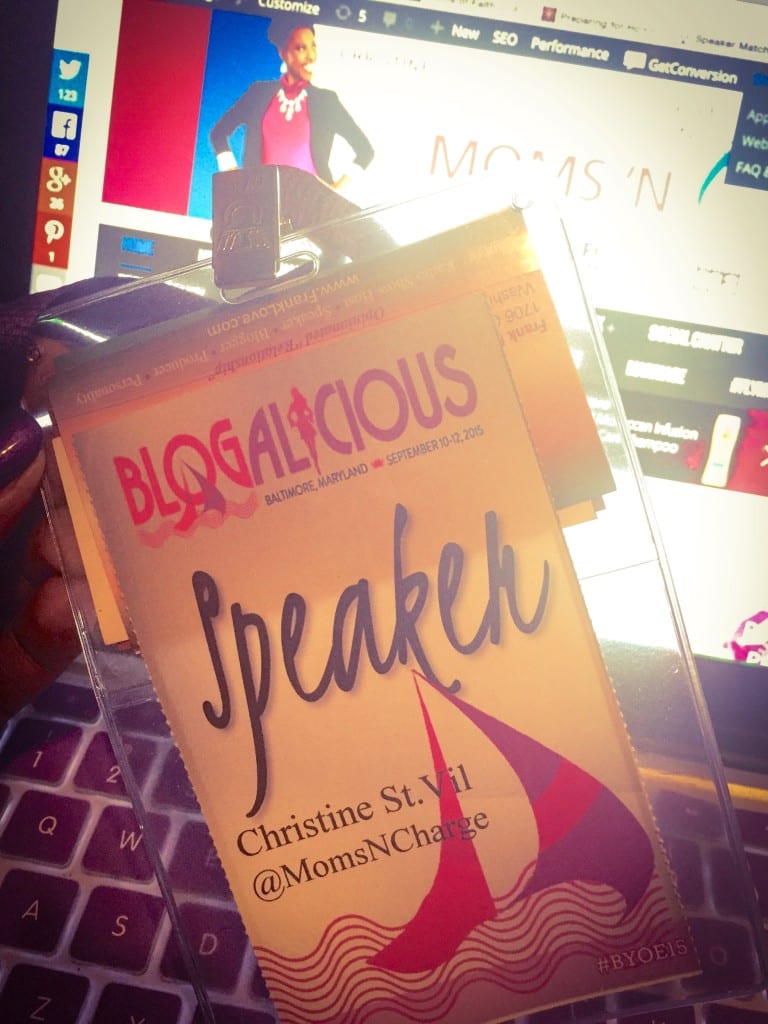 Whew! I am still soaking in all the fun and information I took in at Blogalicious 2015, where this year's theme was Build Your Own Empire (#BYOE15). This was my third year attending Blogalicious and my first time as a speaker. Blogalicious was also the first blogging conference I had ever attended three years ago. So to say I was honored to speak not once but twice, is an understatement.
During Blogalicious 2013,  I was a finalist in the first ever Perfect Pitch competition (scared me straight but was a priceless opportunity), and I also shared some blogging tips and secrets from speakers that weekend. During Blogalicious 2014, I had the pleasure of meeting Director Gina Prince-Bythwood of Beyond the Lights. You can catch my recap and review of the movie here, and the interview I did with her here.
Blogalicious 2015 had one major problem: too many amazing sponsors, speakers and topics, and not enough time to see them all. I really did have it all planned out, and was on my schedule like white on rice. But things happen, and even with the best of planning and intentions, I didn't make all of the sessions that I really wanted to make. Thankfully, I'm able to swap a few notes with some of the attendees.
So in this post, I'm going to recap Blogging Tips for Success #BYOE15 style from the two mastermind sessions I attended, and the two sessions that I spoke in.
Session #1: Stealing is the New Wack: Google Images Are Not Your Friend
When I tell you, I had SO much fun putting this session together with my Blogger Boos, I am not exaggerating! From the time we got news that we would be teaching this session, to the time we stepped foot in our breakout session room, we were putting things together and crafting a session that would be insightful, fun and engaging! And yes, we had t-shirts made 'cause we're all about the branding, and like they say, "go big or go home"!
Quick highlights:
Don't right-click and save…and then use on your blog. Point. Blank. Period. We shared lots of ways to build your own empire of stock photos the legal way. Some of our favorite sites:
FREE
BUDGET FRIENDLY
If you want to get more tips for taking your blog to the next level with dope images and content, you can text SITNW to 40691. You can also follow the #SITNW hashtag on Twitter for all the juice.
In this session: T. Espinoza, Diana Ramsey, Kristin Fuller
Session #2: The Anatomy of a Successful Business: Marketing, Law & Finances
I loved working with the ladies on this panel as well. I learned a lot from both Dominique and Tyra and look forward to implementing some of their tips. In this session, we covered marketing your business strategically and successfully using social media and traditional media (which I spoke about). We also covered being smart about your finances and different tools to do that (covered by Dominique), as well as copyright and trademark protection as it relates to your blog/business (covered by Tyra).
Quick tips:
A successful business needs to be well-rounded: spend time learning those things you don't know, or getting someone to help you learn them
As my coach alway says: "Marketing gets you known, sales gets you paid". Once you figure out how to market yourself on social media and in traditional media, use those opportunities to create paid opportunities
Check out my article on easy ways bloggers can get media attention (which leads to paid opportunities)
There's a difference between copyright and trademark. Understand the difference and what steps you need to take to protect your blog business
In this session (unfortunately, Lenise was unable to make it): Dominique Broadway, Tyra Hughley Smith, Tammira Lucas
Session #3 (Mastermind): Reputations, Relationships & Returns by Marie Denee – TheCurvyFashionista.com
I've been following Marie on social media for some time. I may not be her target audience, but I love her style and what she represents. She spoke about how her reputation in the blogging industry and the relationships she's nurtured, has helped to get her blog the "returns" and accolades it receives today. I'm a big believer of focusing on the relationship and the money will come next. And I think Marie drove this point home.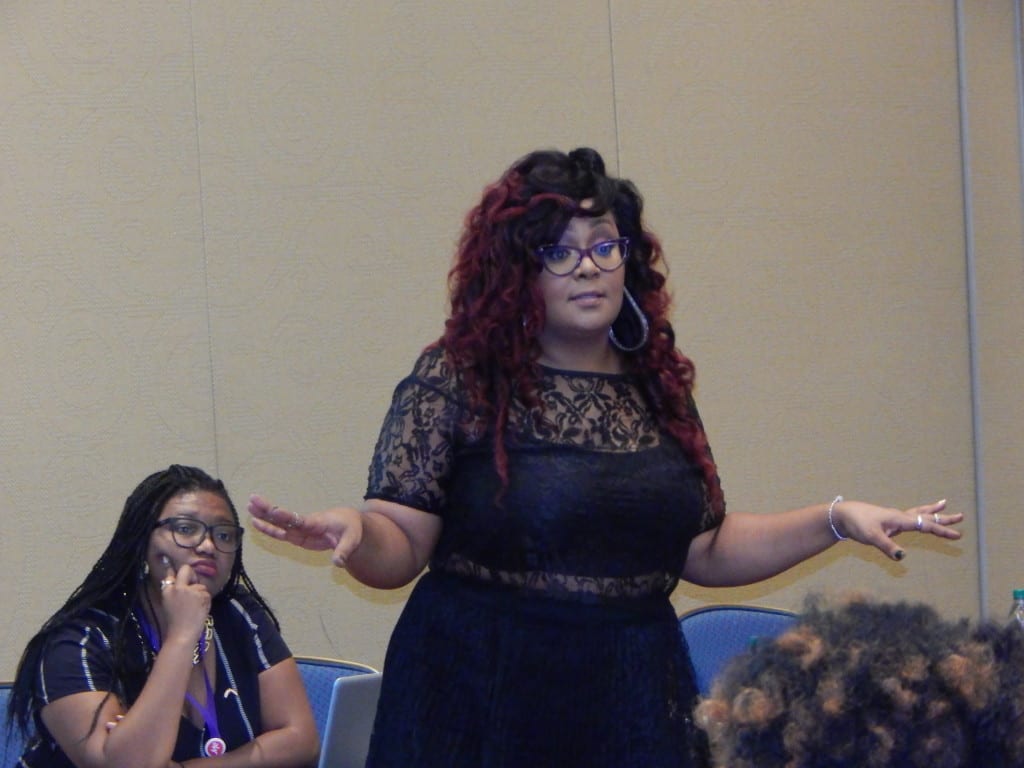 Quick highlights:
When it comes to relationships:
Burned bridges – do they matter? Marie said, it depends: some bridges were meant to be burned (Amen to that!)
A few things to consider when trying to build relationships:
Send an email to introduce yourself
DO NOT go straight for the hard sell or ask
Never assume online engagement means that a relationship exists
Session #4 (Mastermind): How to Build Killer eProducts by Regina Anaejinou – byRegina.com
I don't even know where to start with this one. Of all the sessions I was able to attend, this one I believe was my favorite simply because this is where I am in my business. I've created content, and e-courses, so this opened my eyes to so many options that I hadn't considered before. Regina provided us with an Epic Product Packet and it was definitely all sorts of E-P-I-C!!! This packet literally broke down how to think through our product offerings, pricing and lineup to ensure it is purposeful from beginning to end.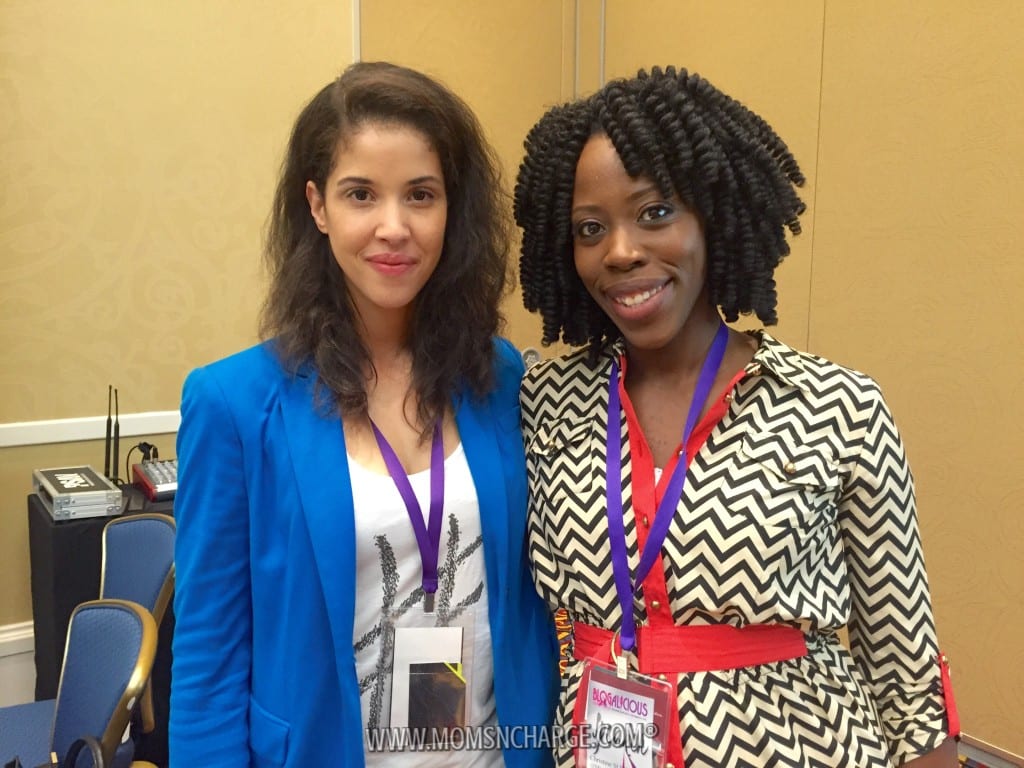 Quick highlights:
Break your offerings up into the 3 P's:

Popular: one-to-many; longer production time (think e-books, podcasts, challenges, bootcamps, etc.)
Practical: one-to-multiple; typically free (think online courses, workbooks, resource library, membership, etc.)
Personal: one-to-one or one-to-few; customized products and services (think coaching, mastermind, audits, reports, etc.)
Since my mind is currently focused on my courses and creating new ones since I realized I love to teach, my question to Regina was whether or not she offers course audits? At the time I asked her, she did not, but hopefully that will change soon 🙂
Because there was way too much dope content and info to cover, I got together with some of my favorite blogger boos to bring you some more great #BYOE15 recaps. So be sure to check out some more blogging tips for success by:
Mimi of MimiCuteLips.com – Building My Empire: Blogalicious Recap Part I
T. Espinoza of TheStyleMedic.com: Event Recap: Blogalicious '15 #BYOE15
Kirstin of Passenger156.com: What I learned from the Perfect Pitch III Contest @ Blogalcious
Diana of SistersWithBeauty.com: 5 Ways to Maximize Engagement at a Blogging Conference
Comment below and let me know: What are you hoping to learn in the next year to take your blog to the next level?