Disclosure: Huge thanks to my friends over at DriveShop USA & Mitsubishi, I got to test drive the 2015 Mitsubishi Outlander Sport; as always, all opinions are my own.
---
I don't know about you, but I seriously can't believe we are two days out from ringing in the new year. Like for real…where did the time go? I know I say it every year, but it's the truth. I digress.
So recently, I had the opportunity to prance around town in the 2015 Mitsubishi Outlander Sport. Let's get into these fab wheels shall we? First of all, I am always on the go – whether it's running off to meetings, Taekwondo practice with the kids, grocery shopping, etc. I need to be able to get zip around town with ease. With that being said, while this car wasn't particularly ideal for my family of five (with one child still using a car seat and the other two in booster seats), it would be perfect for the mom on the go with one or two children. It would also be ideal for couples or singles.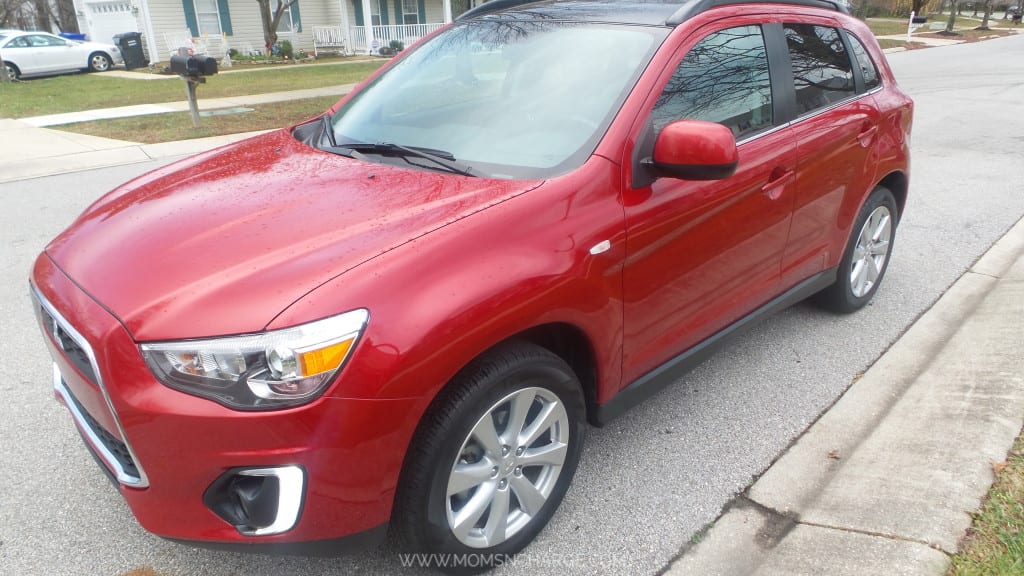 I normally drive a big SUV, so I loved the fact that I could swoop into just about any parking space and not worry about someone hitting my car. I am all about comfort, safety, style & technology. So I'm breaking down these categories in the 2015 Mitsubishi Outlander Sport.
Comfort:
Push to start/stop: I am loving this feature in these newer vehicles. Just remember to put your foot on the break first if you actually want the car to start. It's great to just throw your key in your purse and not have anything dangling from the ignition.
Heated front seats: Although we've been having an extremely mild winter (seriously, it was in the 70's on Christmas), there were a couple of days that it got a little chilly. I will always appreciate heated seats and not sure if I can ever go back to not having them.
Automatic climate control: I loved that I didn't have to keep adjusting the temp in the car; that once it was set, the vehicle would automatically adjust it to my preferred temp.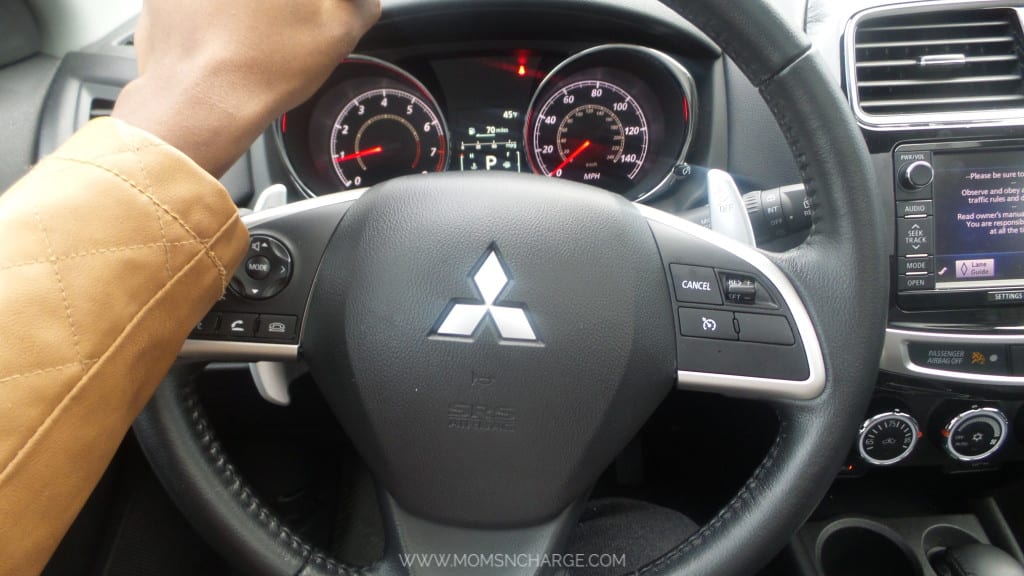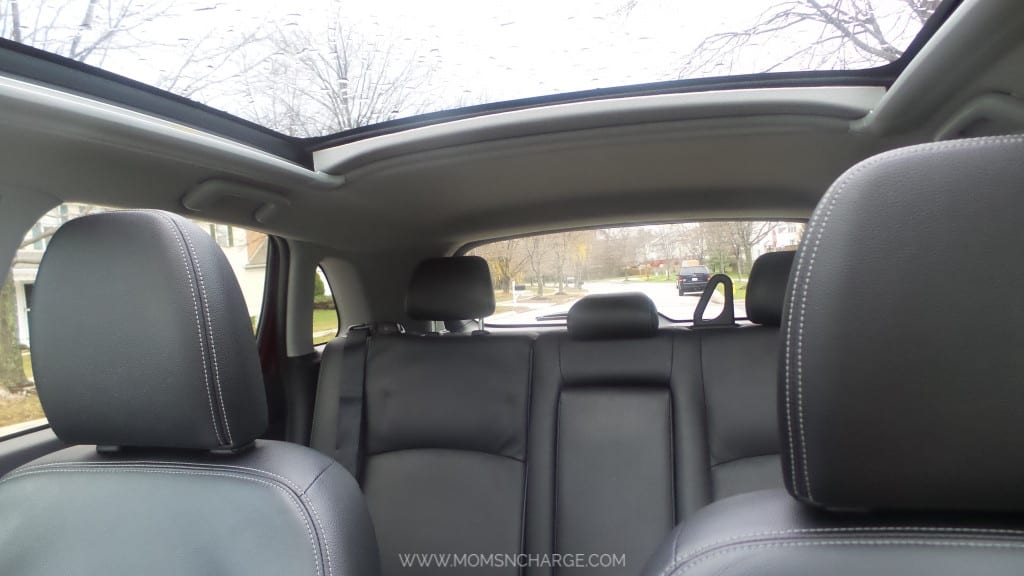 Safety:
Rearview camera assist: This is becoming standard in a lot of newer cars, and it's a really great feature to have. And if you're parked in a way that it's hard to see around you, this rearview camera will put you at ease
7 airbag safety system: Whoah, for a car this size, they really have you covered with the airbags. A collision is the last thing you want to think about, but to know you'll be as safe as possible should one happen, is a little easier to bear.
Anti-theft system: Mitsubishi comes through giving you a peace of mind, with this systme that "automatically interrupts power to the most crucial electronic circuits." You can try and steal this car if you want to, but you won't get very far.
Style:
Sleek & Sexy: I love to feel good while I'm driving and this Mitsubishi Sport, did just that. It's pretty to look at and this color was simply gorgeous.
Leather interior: Having kids, I don't think I can ever go back to not having leather seats. They make for quick and easy clean ups. But these seats were super comfy and I loved the look of the black leather.
Panoramic sunroof: What's not to love about all this natural lighting? I've decided that a standard sunroof is not longer enough and that my next vehicle will have to have this added feature.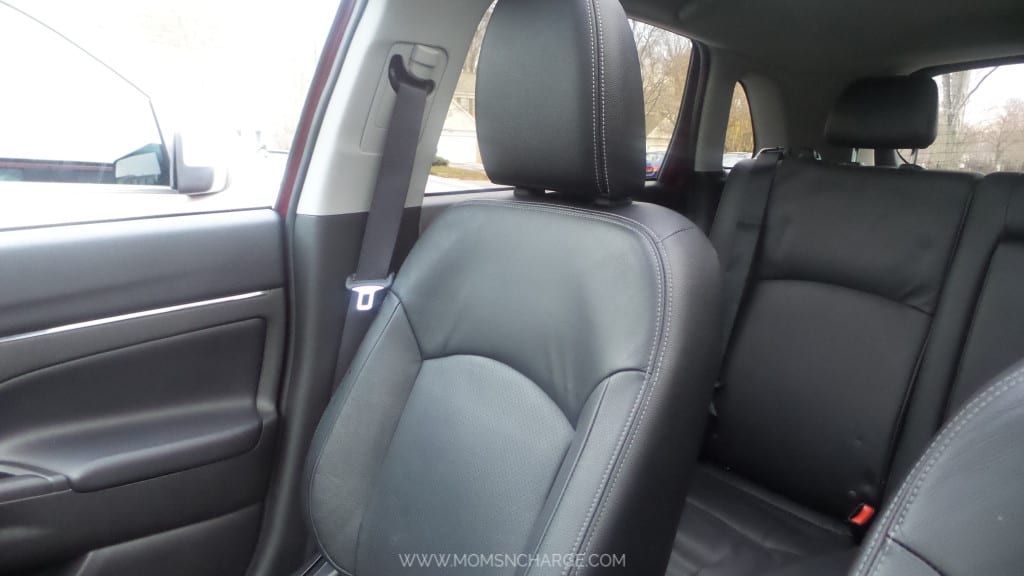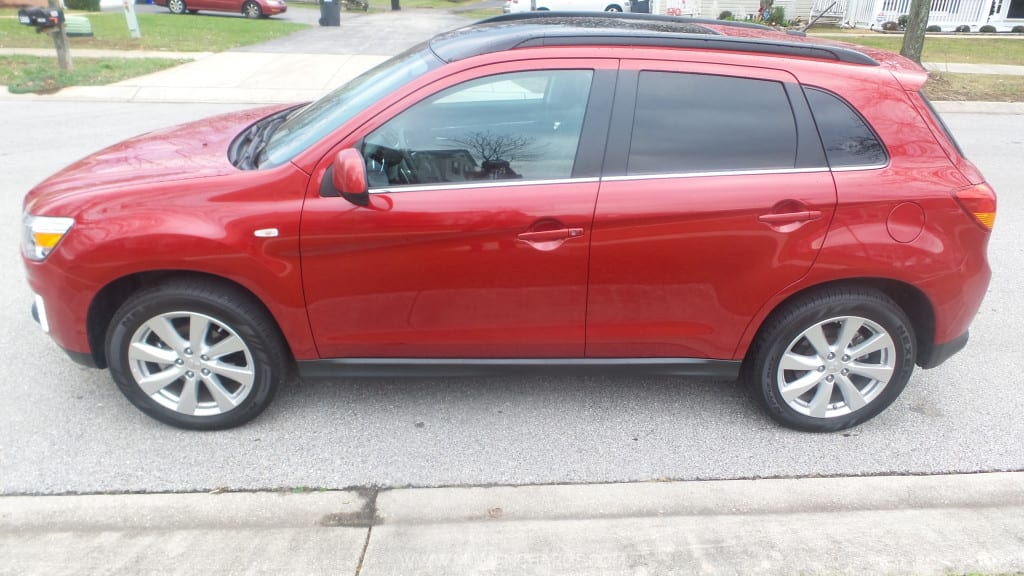 Technology:
Touch panel display: I need to be able to easily access controls and stations. I loved how easy it was to navigate between stations. And it comes complete with Sirrius XM, and HD radio.
Premium audio system: I grew up in the performing arts. I love to dance and I love good music. And I love to dance to good music in my car (ok, well really more bodyroll than dance). Let's just say, I had some pretty great bodyrolls in the seven days I got to zip around in this vehicle.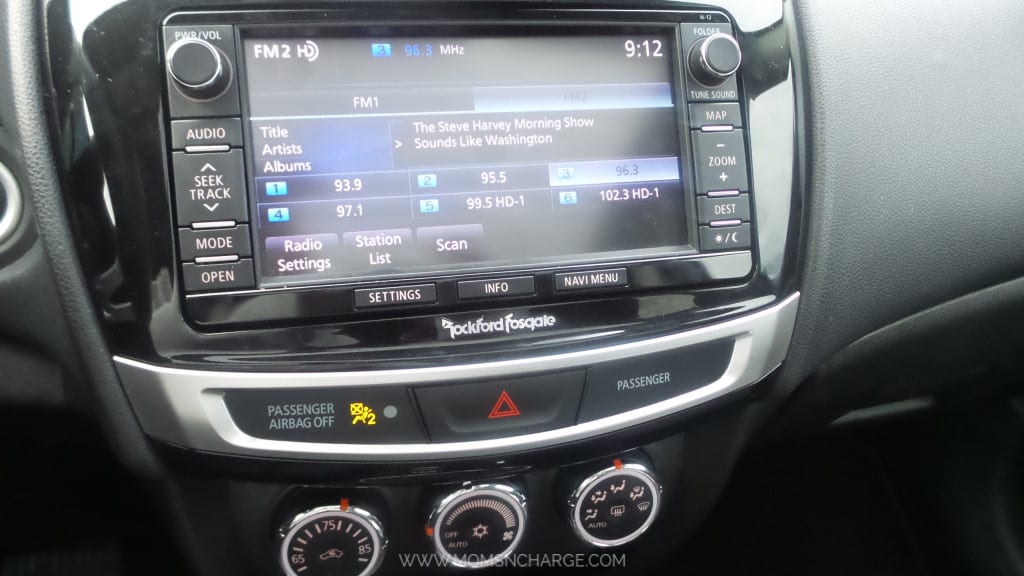 All in all, the 2015 Mitsubishi Outlander Sport was a nice ride. This one didn't have all of the bells and whistles, but it had everything I would need in a car. The only drawback is that it's definitely not big enough for my family of five.
Comment below and let me know what important features you look for in a family car?