As a blogger ambassador and correspondent for this event, I have received compensation for my participation. As always, all opinions are my own. Professional photos taken by Jeff Brooks of Photog4Naturals and Kelvin Bulluck of Kel B Photography.
---
I've been to a lot of tradeshows and expos, and I have to say that the Ubiquitous Hair and Health Trade Show: Where Relaxed Meets Natural, exceeded my expectations. Huge shout out to Germaine Bolds-Leftridge (Trade Show Founder) and her team, particularly the Producer of the show, Toni Robinson whom I first connected with during the Act Like a Success Conference. I felt extremely blessed to be a part of such an event as dynamic as this one, that executed so efficiently. It takes a great team to pull off something like this, and they definitely had a great team.
Being a Blogger Ambassador made me realize how much I truly love what I do! Seriously, I would've gotten cute, smiled, talked and had fun for free! One thing I absolutely loved and am still talking about is the fact that this event had God running all up and through it. I've never been to a show like this where they opened up with prayer and dedicated half of Sunday to praise and worship with artists like Maurette Brown Clarke and Oya to lead the way. My faith is a big part of who I am and what I do (this blog actually started off as "Speak on Faith"), so this touch was so refreshing.
I also loved working with and finally getting to meet (in real life) the lovely Nicole of NapturalNicole.com and MonetizeThyself.com. This fellow African sistah is a hoot and I had so much fun sharing the panel with her and the other amazing panelists to talk about all things social media and branding. Be sure to follow Ubiquitous and Moms 'N Charge® on social media for video clips of this and other dynamic discussions. It was hard to compile into a blog post, but here is my Ubiquitous 2015 recap because I don't want you to miss out on it next year!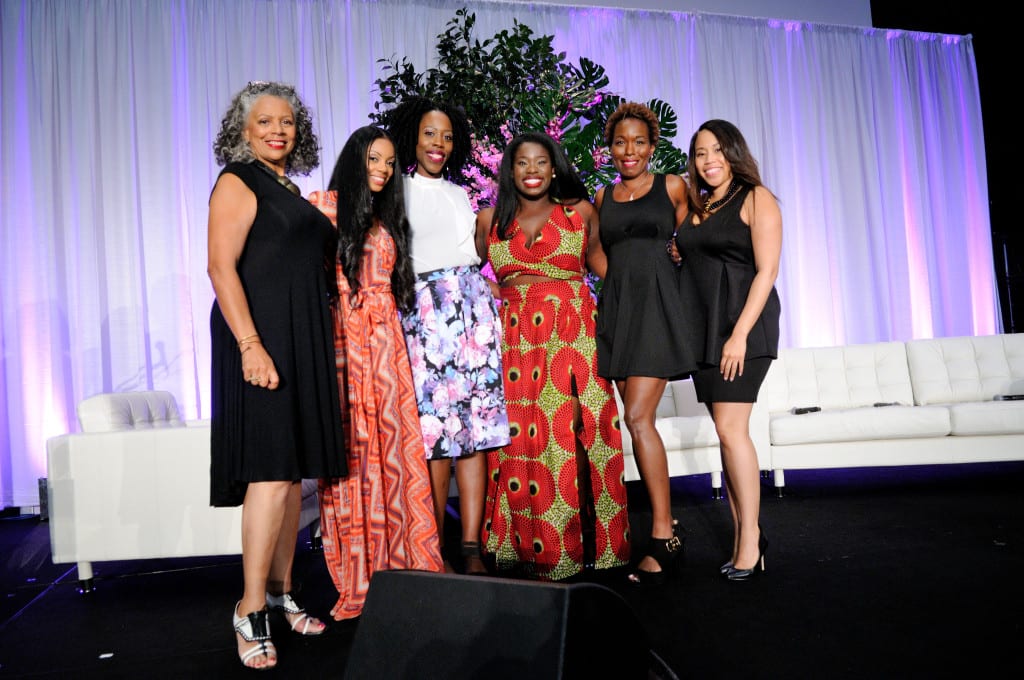 The networking was fabulous and there were some really great vendors – everything from hair (like actual hair, wigs), of course, hair products like Eden Bodyworks, ORS and even new ones (to me) like GNatural, as well as lifestyle/beauty brands like Cocotique (Founded by the fab Dana Hill), Tori Soudan Shoe Collection and Milani Cosmetics. Seriously, there was something for everyone. I got to get my makeup touched up and fell in love with a new line of matte lipsticks from Milani. Here is a quick Periscope video I shot for make-up tips from the talented Alex, who was a featured MUA with Milani.
In addition to our panel, Nicole and I got to get some behind-the-scenes info, and get up close and personal to many of the brands and sponsors for Ubiquitous 2015. I loved meeting and getting the scoop from brand executives from Clairol, Milani and ORS, to name a few.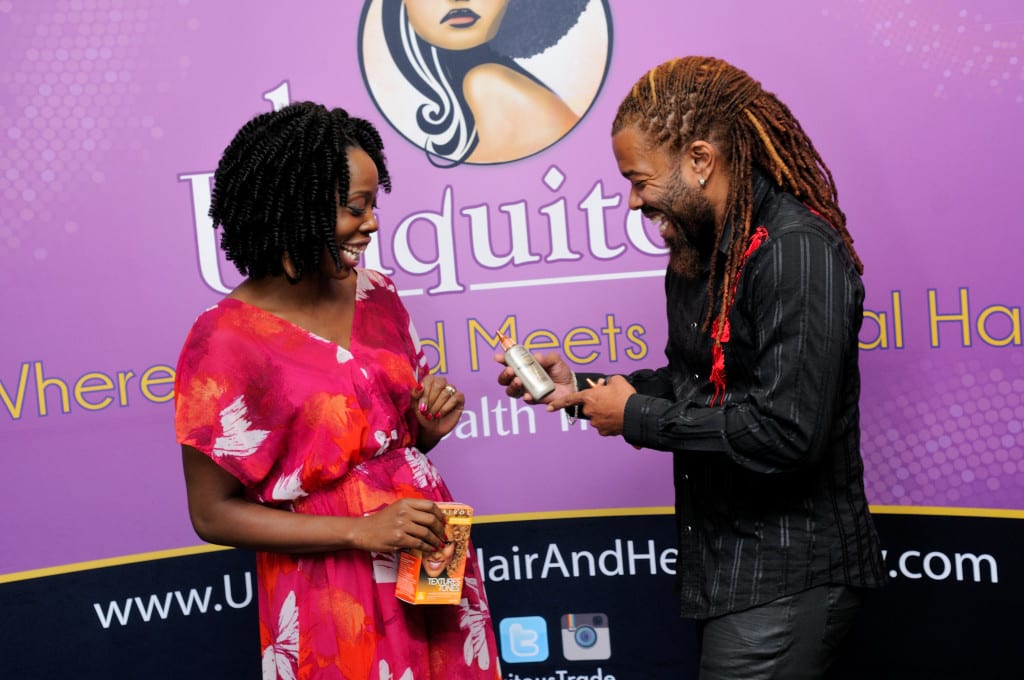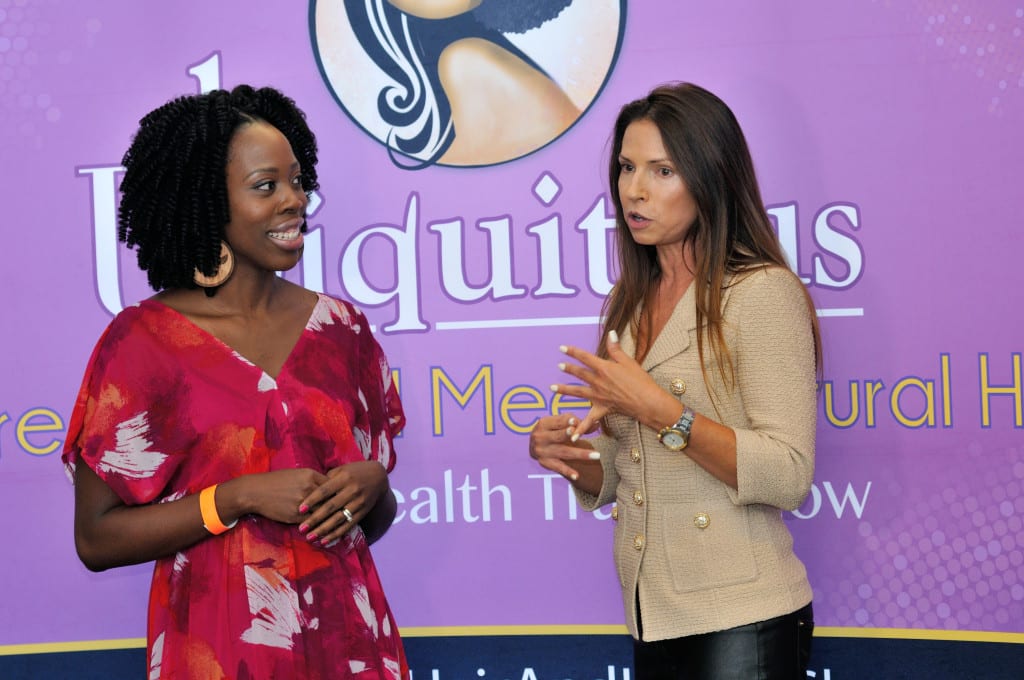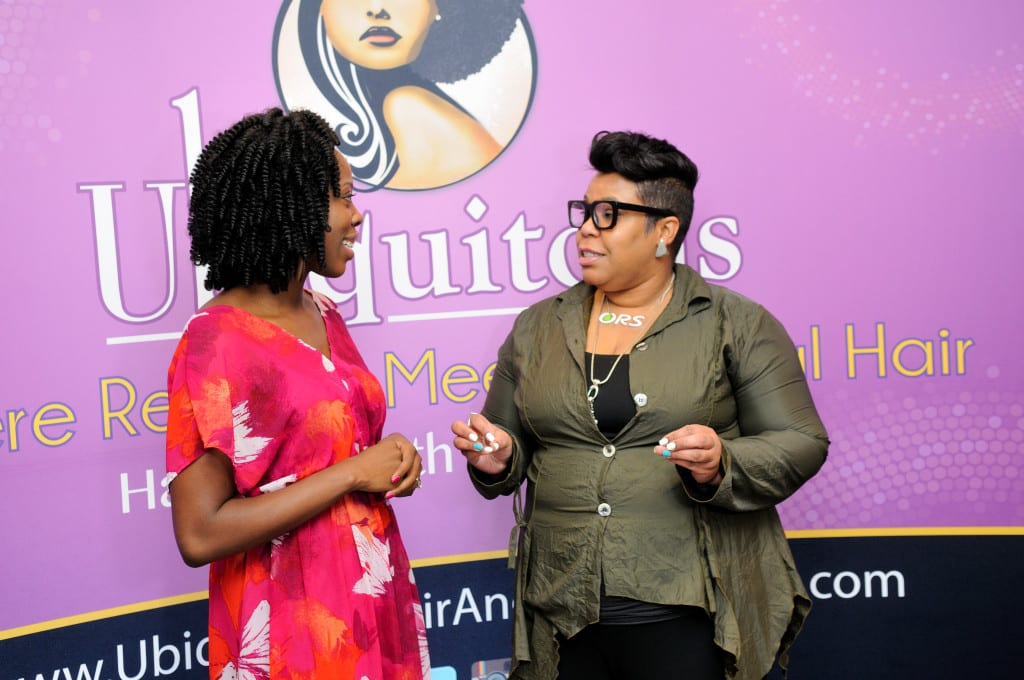 One of my highlights for the weekend was when I did an impromptu training on how to use Periscope for business right in the middle of the ballroom. I walked in Sunday morning, and because I had mentioned it the day before, I had several people who were trying to figure out what to do with the app after they downloaded it? So with only a few minutes to spare before I had to get to work, I did a live training, and my students killed it! Shout out to Jeff of Photog4Naturals who saw all of the excitement going on, and jumped right in and started snapping the cool shots. The video below is just a little over 6 minutes.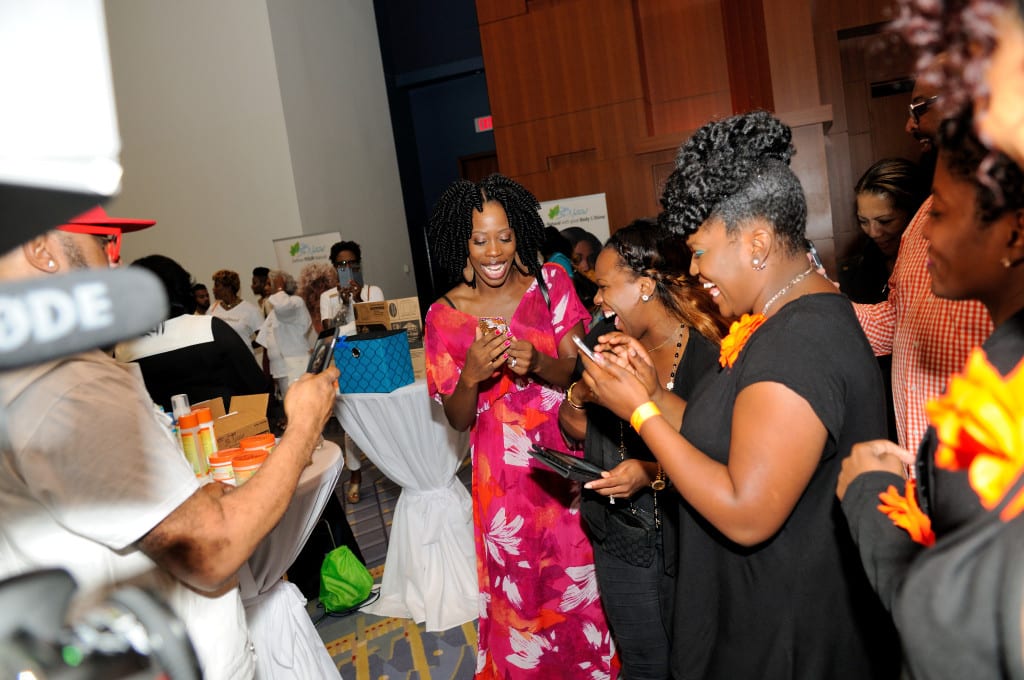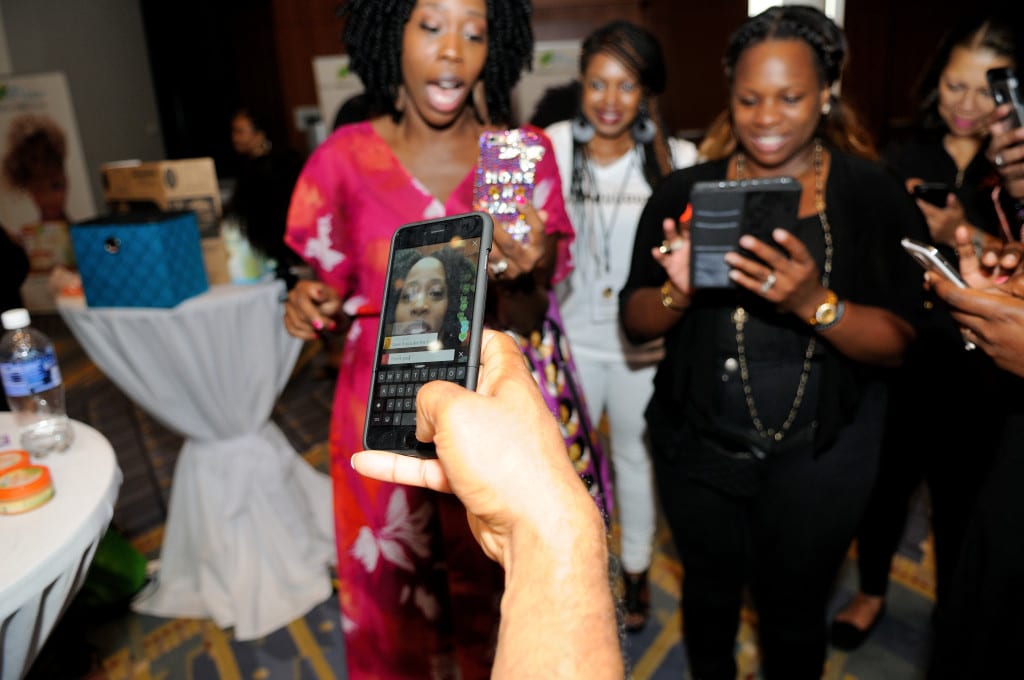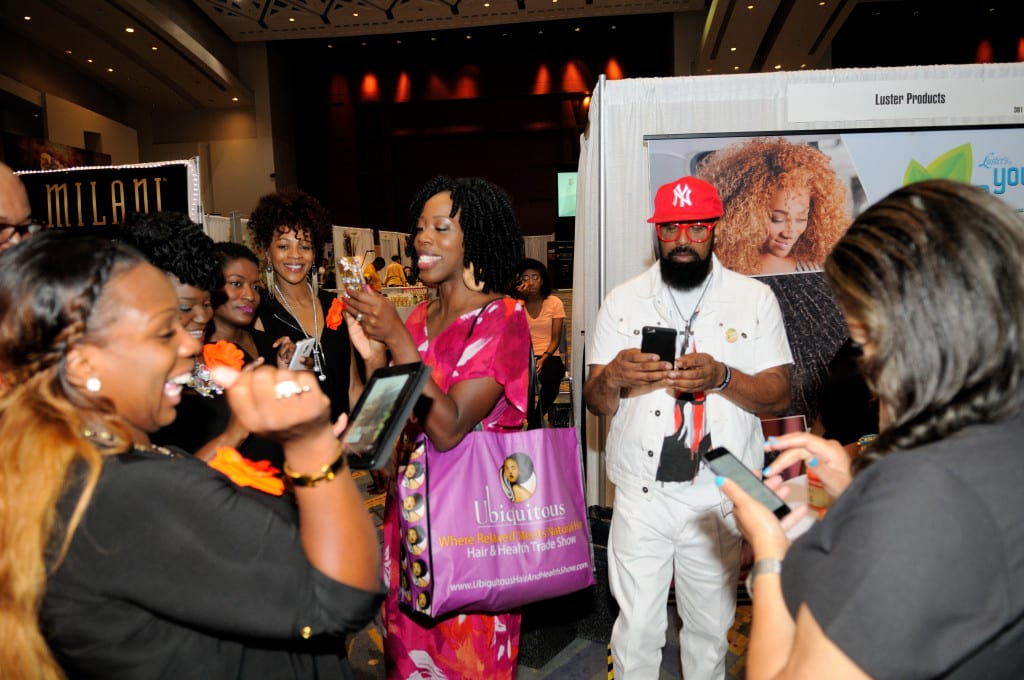 Shortly after this training, I headed on over to Celebrity Hairstylist, Kim Kimble's VIP workshop. She did live hair styling demos and then I got to ask a few questions, and get my Periscope family in on the fun by asking some of their questions as well. I wanted to know how she manages her busy lifestyle and is still able to be a great mom. I loved what she had to say because it's what I talk about here all the time. Check out the short clip below.
Did you hear her say she loved my hair?! Personally, with two girls, I try to keep the fuss with my hair to a bare minimum. So when these crochet styles came back into style, this is how I save time and money. I'll be doing a full review but because I've gotten so many questions and comments about it, you can click here to get some curls for yourself. Shout out to BernettaStyle.com for recommending this brand just in time for Ubiquitous 2015. I absolutely love it, and will definitely continue to use them.
Of course, like I mentioned before, I can't highlight everything because this post would be 5,000 words long. But there were so many other highlights like the VIP White Party, where we got to hang out with the lovely Chante Moore and all the amazing sponsors, vendors and speakers. Hanging out with fab friends, making new ones and meeting and chatting with the amazing Maurette Brown Clark all put the cherry on top of a fabulous weekend.
All in all, if you missed out on Ubiquitous 2015, be sure to follow them like white on rice so your face is in the place for 2016!
Comment below and let me know, what are some of your favorite hair and beauty tips and tricks you've received by going to events like Ubiquitous?