I'm so very excited to share with you the 2016 Transformational Calendar & Planner based off of the highly acclaimed book, Whose Shoes Are You Wearing? 12 Steps to Uncovering the Woman You Really Want to be (co-authored by myself and my sister). If you didn't know, yes, I am an author, and you can read all about the book here and here.
This calendar and planner is truly special, and we know that when you use it, you will accomplish goals you didn't know you could. It's a tool that will walk in your journey for the year and hold you accountable for the life you said you wanted (because there's a place for you to write that down).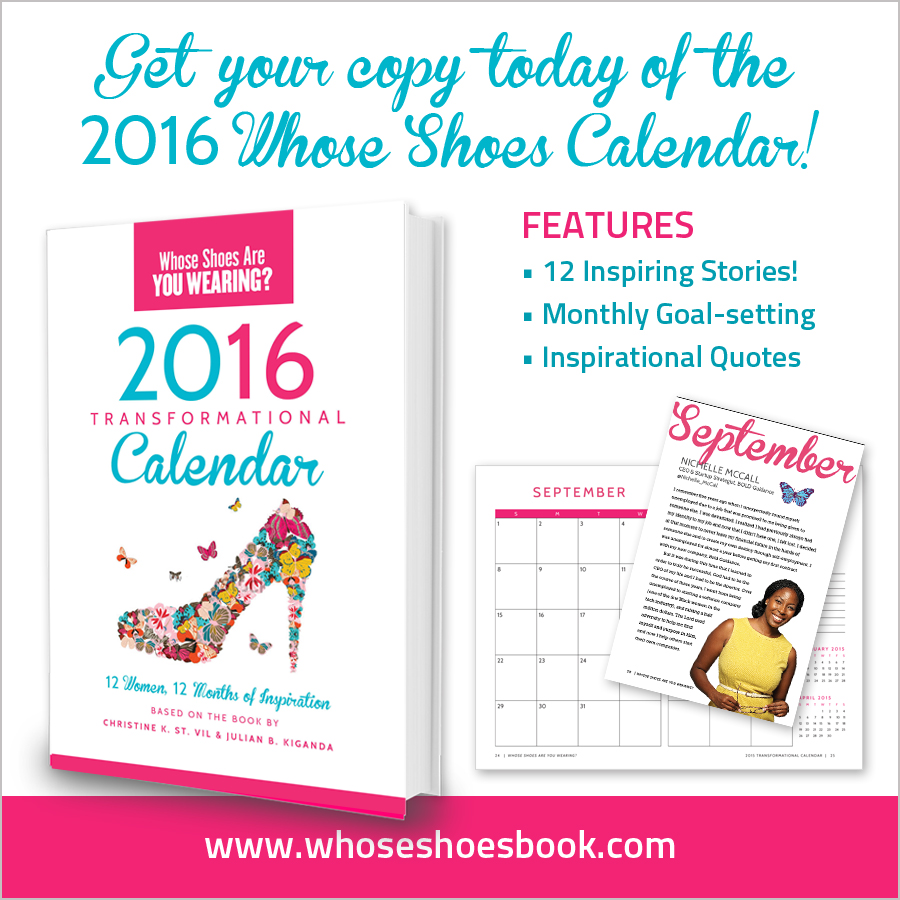 Even more exciting with this year's calendar is the fact that we brought 10 additional phenomenal women together to tell their stories of how they overcame obstacles and challenges in order to walk in the shoes God created for them. We truly admire and respect each and every one of them, and we know their stories will help so many more women to move into their purpose.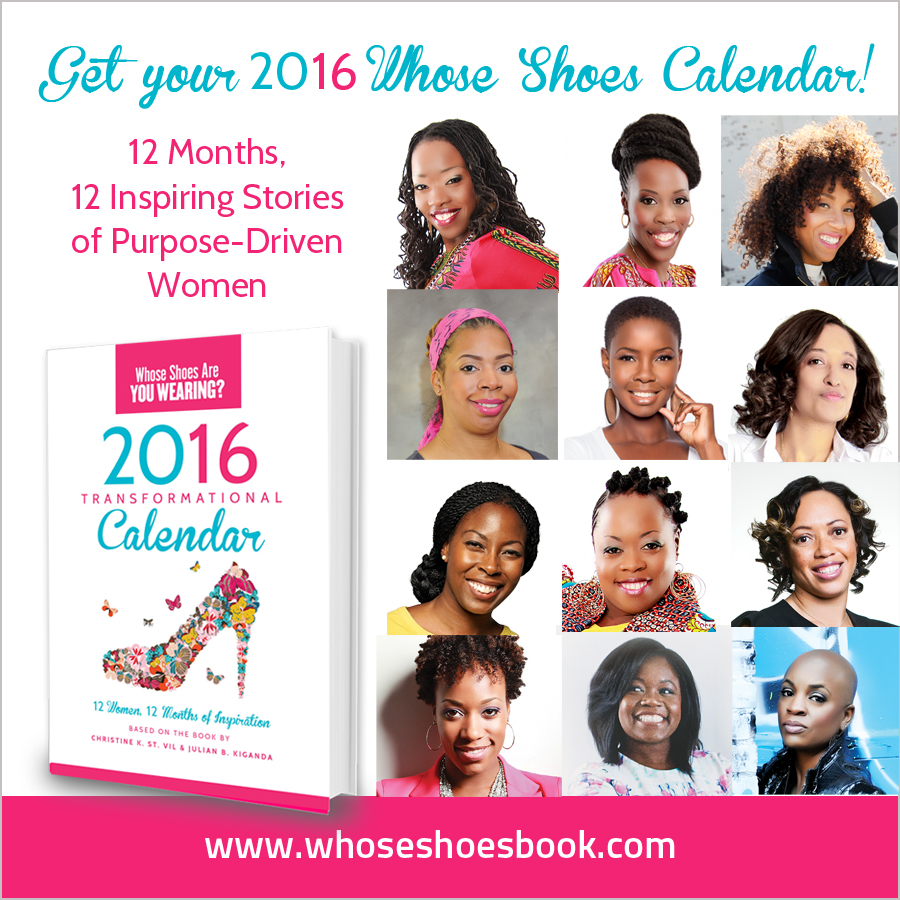 We know that many of us are goal oriented and driven to the point where we're so focused on the next goal, we don't take time to enjoy the journey. We don't often take time to celebrate every level of success, big or small. So we have a place for you to write that down, every single month. We want you to commit to how you're going to celebrate yourself.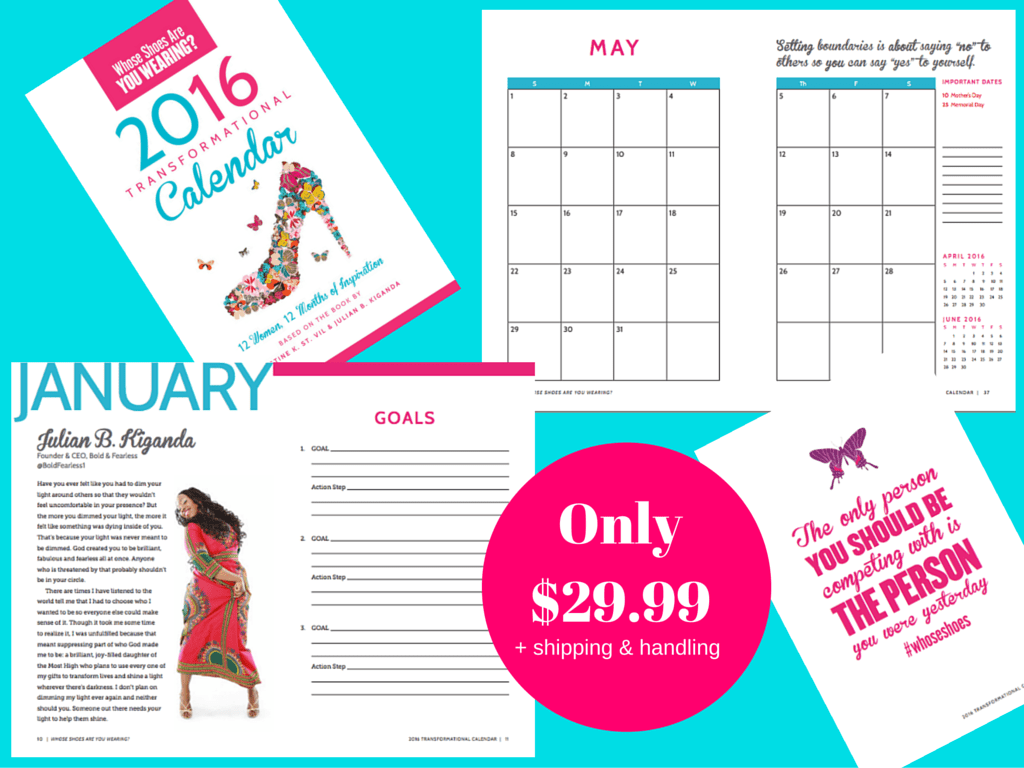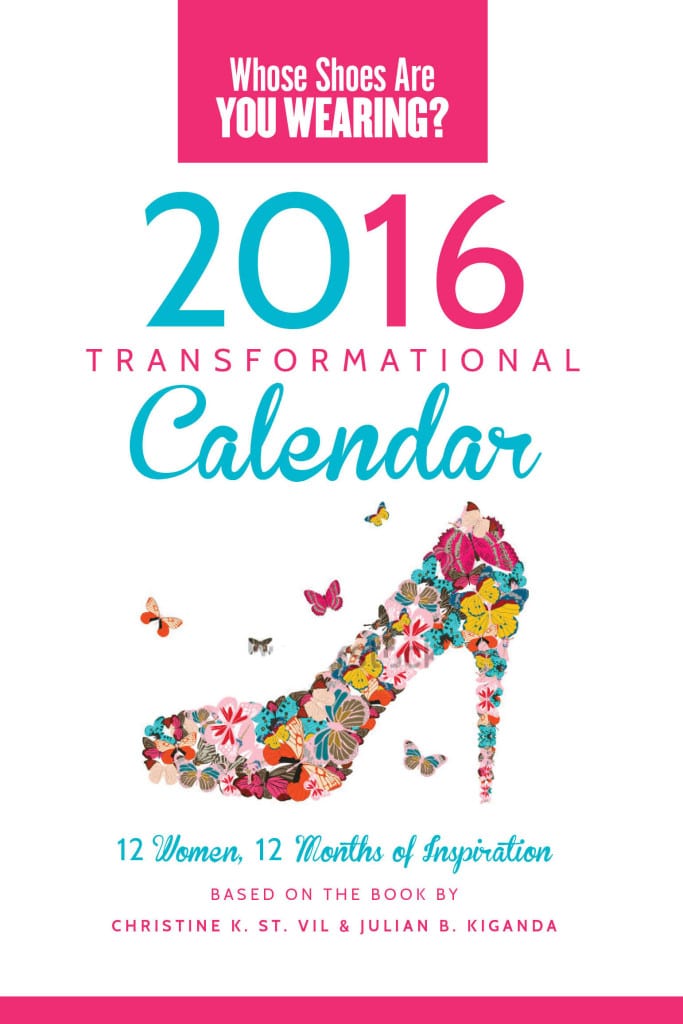 How do you keep track of your goals throughout the year? What are some of your favorite tools?