Wow! 2014 is officially coming to a close in just a few short hours. And while I hadn't planned on writing a recap post, I had such a fun time reading my blogging buddies' awesome years in review (shout out to MJ of Fab Haute Momma, Vashti of VeePeeJay, and Nadeen of The Sophisticated Life), that they inspired me to write one as well. There is nothing like seeing your friends soar and all of their amazing success. I get pumped up and ready to get my grind on even more.
OMG I had so much fun reliving some of theses ROCKSTAR Experiences of 2014! Join me for a quick(ish) trip down memory lane, won't you?
1. I kicked off 2014 with my first ever challenge – a 31 Day FLY Mom challenge to be exact! It was definitely a challenge even for me to keep up with posting every day for 31 days. But I had a ball! This was the kickoff to my first live workshop of the year, Dare to FLY. I shared my recap and 5 Lessons Learned by Simply Taking a Dare.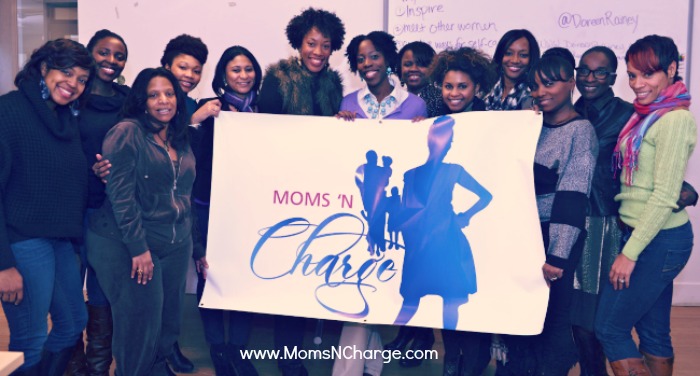 2. The.Dr.Oz.show. Wow, this was such a super fantastic experience! Not only was I not a sweaty nervous mess, but I truly had FUN! This is a long way from someone who refused to even consider public speaking just a year ago. And let me tell you, this peppermint oil when it comes to getting rid of headaches is the truth!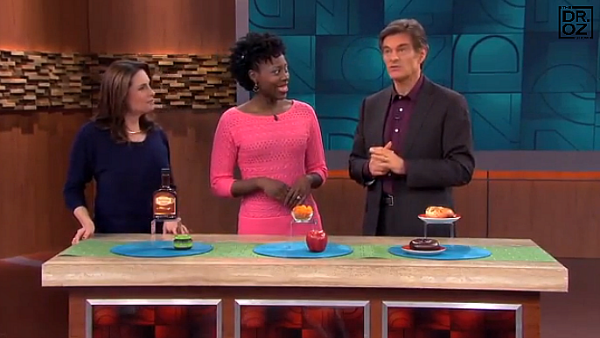 3. Speaking at the Get RADICAL Women's Conference was a surreal moment for me. It was the conference I had attended just two years prior where I began to discover my purpose. It was the conference that even though I was terrified of public speaking, I made it my goal that I would speak there. It was the conference that the very next year, I spoke on a panel, and then this year, I taught my own breakout session. I was sad when Doreen announced it would be the last year. But God…she is now working with Steve Harvey to produce the Act Like a Success Conference in its' place. I have no doubt that it will deliver the same juicy content and power breakthroughs that I've experienced in the past.
4. In May I got to be a part of Runway Moms for a Cause. This dynamic fashion event brought together 19 other fabulous and amazing women (event created by L. Shandi – Lara Akinsaya) and moms of all walks of life to raise funds and awareness for charities established to help children in need (Event produced and styled by www.maggyfrancois.com).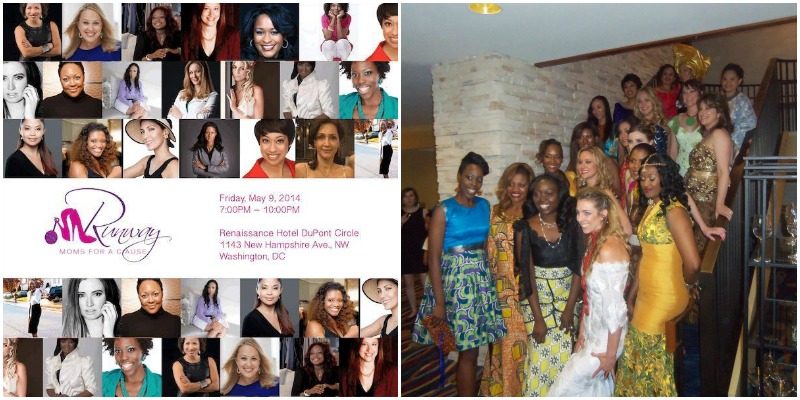 5. I became an instructor for what is now called the Steve Harvey RADICAL Success Institute!!! I created content and put together two 10 week courses on Blogging and Social Media, and taught them LIVE! I absolutely LOVE teaching/training, and this experience allowed me the opportunity to discover that in real time.
6. Whose Shoes Book! I wrote my first book which I co-authored with my sister, Julian and it has been a phenomenal ride! We had a sold out book launch, and have been featured on several shows on WHUR, as well as Fox 5 DC with Allyson Seymour, VOA Africa, NAACP, National Black Caucaus and others (thanks to the best publicist, Mocha Ochoa-Nana of The Oracle Group). The biggest reward has been the testimonials: hearing people letting go of baggage and unforgiveness of themselves because of what they read in our book. God is doing amazing things with this project and we can't wait to see all that 2015 has in store!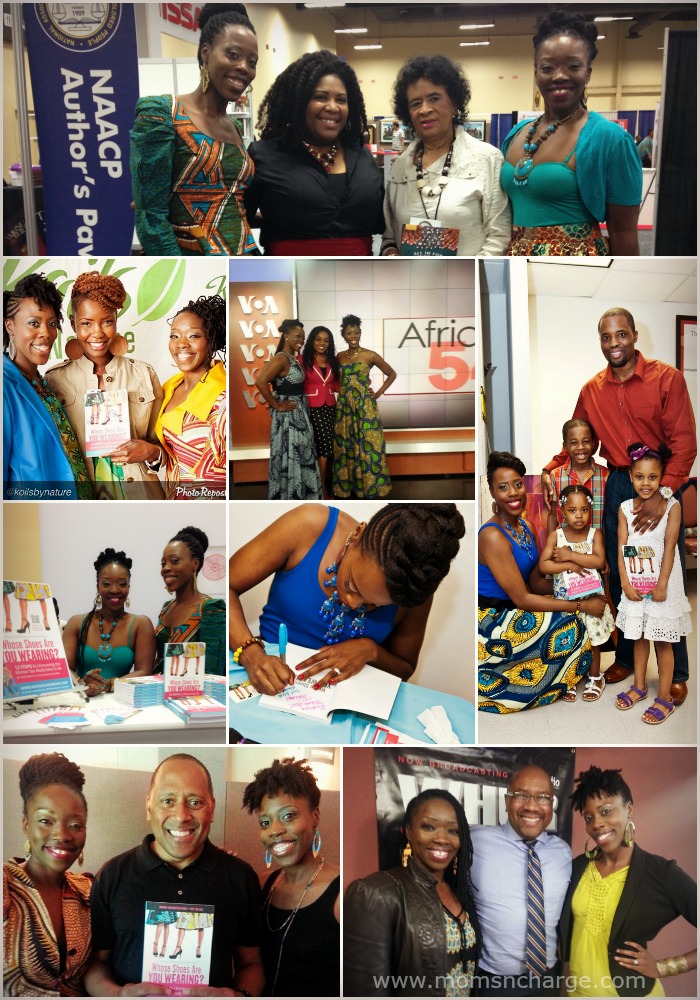 7. Being featured on Moms' Night Out movie Facebook page, and having actress, Abbie Cobb, read a countdown post from this very blog here…priceless. It was definitely one of my highlights!
8. Blogging While Brown in NYC was the second conference I had the opportunity to speak at this year. I had the pleasure of presenting the opening breakout session with my fabulous MamasMashup crew, and the awesome ladies of the Frugal Fab 5. We presented on collaborations and it was great to see and hear the ones that took place that day, and some that are still collaborating now.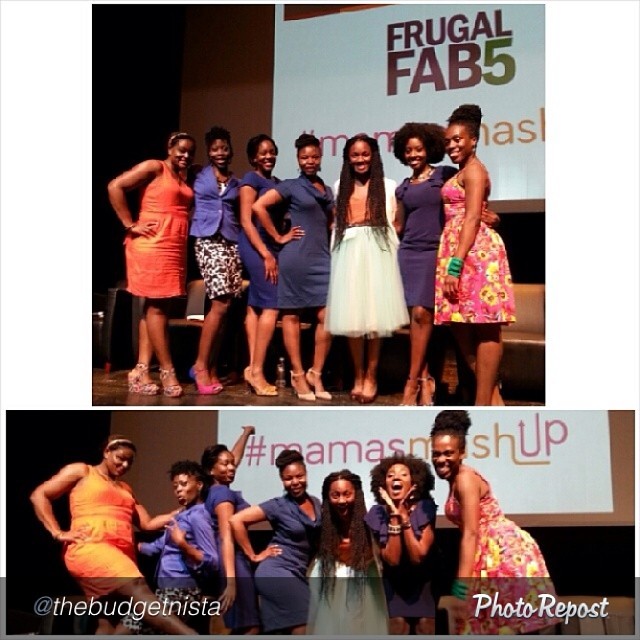 9. The BMWK Marriage Cruise was phenomenal! Not only did hubby and I need it, but we had never been on a cruise before. We were away from the babies for nine whole days so we could focus on our marriage, and that was beyond fantastic (no idea if I would've made it through without an occasional Facetime and daily check-in calls though)!
10. Two other highlights for me were speaking as a panelist for the first Moms As Entrepreneurs (MAE) Conference at Morgan State University (where I've also conducted two radio interviews since then) and being the panel moderator for the Hot Momma Haute Experience, which kicked off the Baby Bash and Bling Expo by Monica Byrd (Event produced and styled by www.maggyfrancois.com).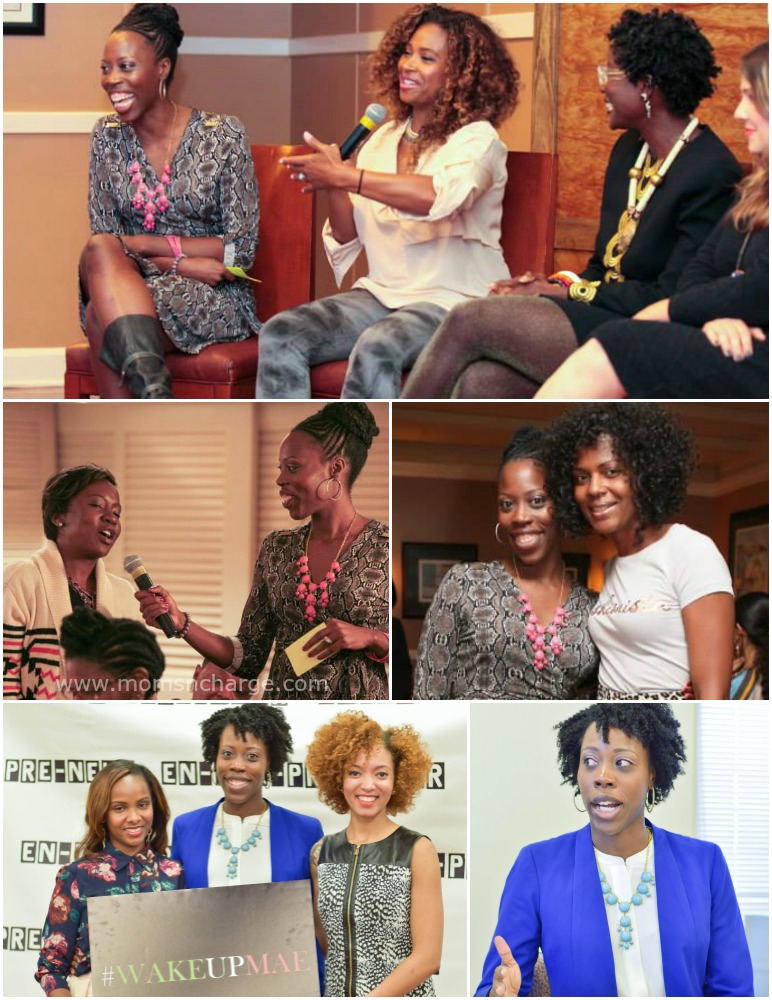 11. That moment I got an email from Oprah Winfrey's people, inviting me as a media guest to Oprah's Life You Want Tour…trust and believe that e-mail is getting framed. There weren't enough words to describe it, but we tried here, here and here.
12. With all of the travel and events my sister and I were doing for our book, I had to cut back on my live Dare to FLY workshops. But I had so much content, and loved the virtual course option, that I then created the 5 KILLER Goals to Pursuing Your Passion, Purpose & Goals live 10 week course. Another step outside of my comfort zone, but it was worth every drop of sweat.
13. Although I didn't get a chance to write a recap post, I need you to know that Niche Parent Conference was everything. First of all, it was in Disney ('nuff said). Second of all, I got to teach a breakout session to a packed room of bloggers with my blogging sis Stacey AKA The Sistah Chick. I'll let the pics speak for themselves but it was seriously ah-mazing. Check out these great recap posts by Elisha of WhollyArt, Martine of MeUnfinished, Lisa of A Typical Famillia and Susan of Working Moms Against Guilt.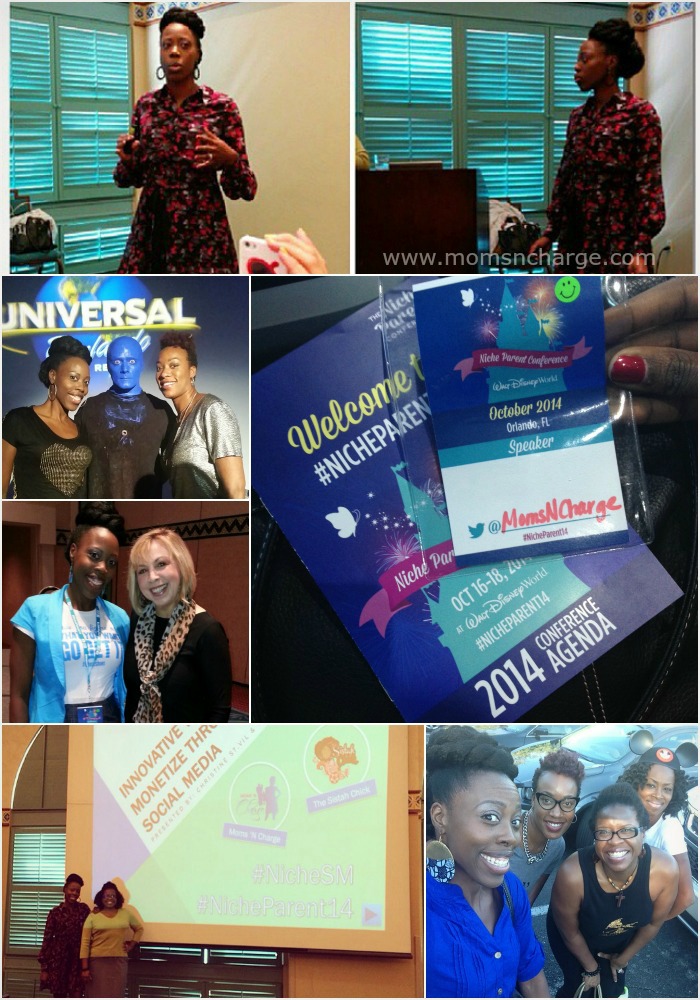 14. I had such a great time at Blogalicious last year, that I was looking forward to attending again this year. The lifetime friendships and connections made at this conference are invaluable. My highlights this year have been connecting with some great brands like Fandango and Everywhere Society. But connecting with and hosting a Twitter party for Beyond the Lights movie Director, Gina Prince-Bythewood, and then sitting down to interview her, was super cool.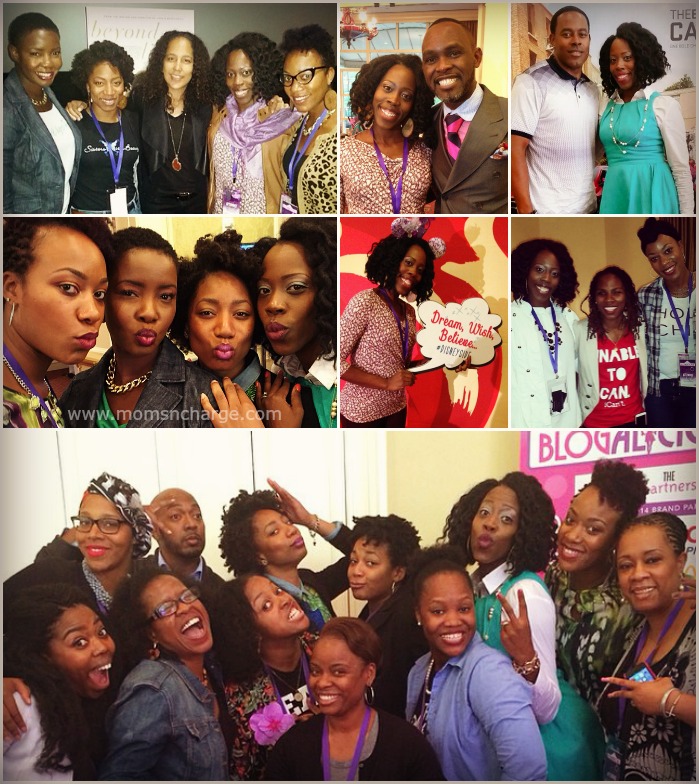 15. I've got to work on some pretty fab campaigns and events this year including Needs Brand, Highlights, Glade, African Pride, Hyundai, Runway Moms for a Cause, Heart of Haiti/Rwanda Path to Peace, and 100 Good Deeds and it's truly been an honor and a lot of fun!
I can't wait to see what 2015 has in store!
What are you most looking forward to in the new year?