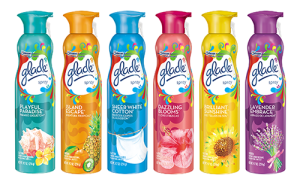 *This is part of a sponsored campaign with SC Johnson's Glade®. All opinions are my own.*
If it's one thing I know as a busy wife, mom of three and mompreneur, planning a getaway can sometimes seem impossible! But that's all the more reason why we need to find a way to escape from it all and find time to do it. And with the new Glade® Premium Room Sprays collection your getaway is closer than you think!
Glade® is like a resort in a can…an island away from the actual island…a mommy getaway when we can't actually get away. So moms, if you're struggling to find ways to make your getaway, start with planning one right in the comfort of your own home.
1. Lock yourself in the bathroom and take advantage of that bathtub you forgot you could actually sit in.
Drop in some bubbles for a bubble bath, and spray some Island Escape®. Infuse the air with this sweet medley of island fruits including hints of pineapple and mixed berries. I've already traveled back to Ocho Rios, Jamaica just thinking about it. You with me?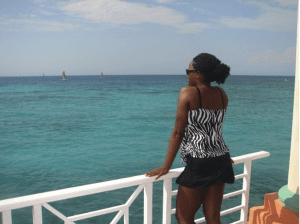 2. Kick everyone out of the house and create your own spa right at home.
Light some candles throughout the house, pull out that foot bath that's been collecting dust, and pour yourself a glass of wine. The Glade® Premium Room Spray in Playful Paradise® will transform your bathroom into that oasis you're dying to get back to, or finally visit. This scent will make a splash with this fun, beach fragrance that combines scents of mixed fruits like melons and peaches.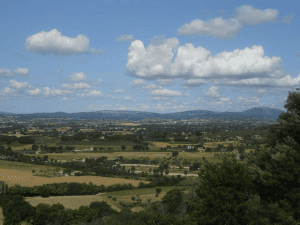 3. Turn your bedroom into your relaxing oasis after you finally tuck the kids into bed.
Before floating off into dreamland, turn on some soft music and spritz some Lavender Embrace™. Embrace the moment with this peaceful bouquet of soft and soothing lavender including notes of eucalyptus, rose and jasmine. Who couldn't use more peace before calling it a night?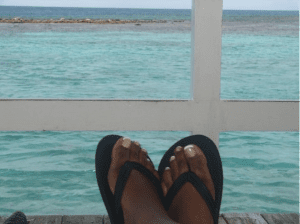 Whatever your desired getaway without the actual getaway, inspire your routine with new Glade® Premium Room Sprays, available in a variety of fragrances to match your personality. Available year-round, the Glade® Premium Room Sprays include six, bold new fragrances inspired by vibrancy and liveliness to lift your mood and brighten your day. In addition to Island Escape®, Playful Paradise® & Lavender Embrace™, you can also include these three in your getaway:
Brilliant Sunshine™: Enjoy hints of peach, cantaloupe and lilac, like a ray of sweet sunshine on a summer day
Sheer White Cotton®: Freshen the air with the scent of fresh sheets blowing in the breeze, including hints of honeydew, pear and jasmine
We want you to join in on the fun and relaxation by creating your own "mom escape" right at home. So we're having a party, and you're invited!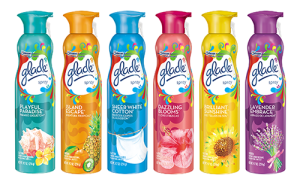 Twitter Party Details:
Topic: How Busy Mom's Create Getaways at Home
Date: Thursday May 15th
Time: 9PM EST
Hashtag: #GladeMomGetaway
Host: @Blackandmarried
Co-Hosts: @momsncharge @mybrownbaby @thesistahchick, and @KiaMorganSmith
Prizes: We will be giving away Four Glade® Getaway Prize Packages that will consist of the complete Premium Room Spray collection, along with an assortment of Glade® Wax Melts and Glade® PlugIns® Scented Oil Warmer Customizables™, as well as $500 in visa gift cards. No RSVP required.
1st Prize: Glade® Prize Package plus $50 Visa Gift Card
2nd Prize: Glade® Prize Package plus $100 Visa Gift Card
3rd Prize: Glade® Prize Package plus $150 Visa Gift Card
4th Prize: Glade® Prize Package plus $200 Visa Gift Card
The new Glade® Premium Room Sprays are available in the air care aisle of most grocery, drug and mass-merchandise stores.
For more information, visit www.Glade.com and don't forget to check Glade® out on Facebook, Twitter and Instagram to share your #bestfeelings.
Disclosure: This is part of a compensated campaign with SC Johnson's Glade® to spread the word about their Glade® Premium Room Sprays. All opinions are my own.