On Friday May 9th, I will be joining 19 other fabulous and amazing women for Runway Moms for a Cause (RMFC) – a dynamic fashion event created by L. Shandi (Lara Akinsaya) for moms of all walks of life to come together and raise funds and awareness for charities established to help children in need. In essence, RMFC is a fashion fundraising event.  Twenty of the area's philanthropic "Power Moms" have been invited to participate in this initiative, and will grace the runway, adorned in one of- a- kind pieces by L~Shandi Designs following a cocktail reception and silent auction. In addition to the runway show and silent auction, there will also be raffle drawings and special performances by local artists throughout the evening.
Where: Renaissance Dupont Circle in Washington, DC
When: Friday, May 9, 2014; 7pm – 10pm
Why: RMFC is a runway show for philanthropists to take a stance on an often overlooked issue, and lend a helping hand towards a solution. The second annual, black tie, event will focus on "Power Moms" raising funds for a local non-profit organization called "KIDSAVE" in their mission to create change – so forgotten orphanage and foster kids grow up in families and connected to caring adults. By 2020 KIDSAVE's goal is to connect 1,000,000 orphans and foster youth to parents and mentors to enable them to experience love, hope and the opportunity for a successful future – we want to help them get closer to that goal.
I sat down with the creator of RMFC, Lara, to find out a little more about her vision behind this amazing mission and event.
How did you come up with the idea of RMFC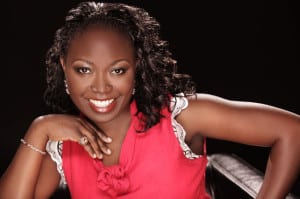 Lara: I often organize groups to work on volunteer projects personally and also at work. I also attend many social events with friends and collaborators in the fashion community and I thought, why don't I get all of us together to volunteer our talents and services for a worthy cause and network at the same time?
How do you go about selecting your moms for this show?
Lara: I make my selections by referrals. I am looking for moms like me who initiate/participate in initiatives that impact change in their communities.
This year the proceeds will go to Kidsave. What organizations have you helped in the past and how do you go about selecting which organizations to support each year?
Lara: The last organization that we helped the last time was United for Kids Foundation (www.unitedforkidsfoundation.org). I select the organizations by referral as well. For now, I am interested in small, local non-profits that have programs that support children in need.
How can people support RMFC?
Lara: Volunteering to be involved in the show (sponsor, donate items), purchase a ticket to attend the show, or donate directly to the beneficiary (Kidsave).
What is your hope for the future of RMFC?
Lara: My hope is to have the event managed and implemented completely by the efforts of volunteers on an annual or bi-annual basis. I know it is a lot to ask for but I believe it is possible and I am committed to achieve the mission of creating and managing this fashion initiative to serve as a vehicle to raise funds for non-profit organizations.  
Thank you so much for sharing your vision and gift with us through the Runway Moms for a Cause, Lara. I'm looking forward to participating and inviting others to do the same!
So don't wait, register now for this amazing event. And if you're unable to attend in person, please consider donating a ticket or donating to KidSave directly.
Register now by clicking on the image below: