Oprah's Life You Want Tour is coming to DC this weekend and guess who just received a media ticket to cover the event??? Here is what I shared on Facebook the other day (I will probably take this e-mail and frame it):
That moment when you keep reading an e-mail over and over again, just to make sure you're reading it correctly because it came from Mama O's people at OWN: Oprah Winfrey Network telling you that "We are happy to provide you with a seated media ticket to attend the event 

this Friday

 and 

Saturday

" for the Oprah's The Life You Want Tour…yeah, it happened! But as my God would have it, I'll be creating the life I want at a very important meeting in NYC during the very two days of this tour (more on that to come). However, I listened to that "still small voice" and already lined up someone to cover the event on my behalf long before the e-mail came in late last night. It's called walking by faith and walking in your purpose.

 

These two major blessings are beyond what I could've done on my own. But they are confirmation that when you write down a goal, and take the necessary action steps towards achieving that goal, anything, absolutely anything is possible!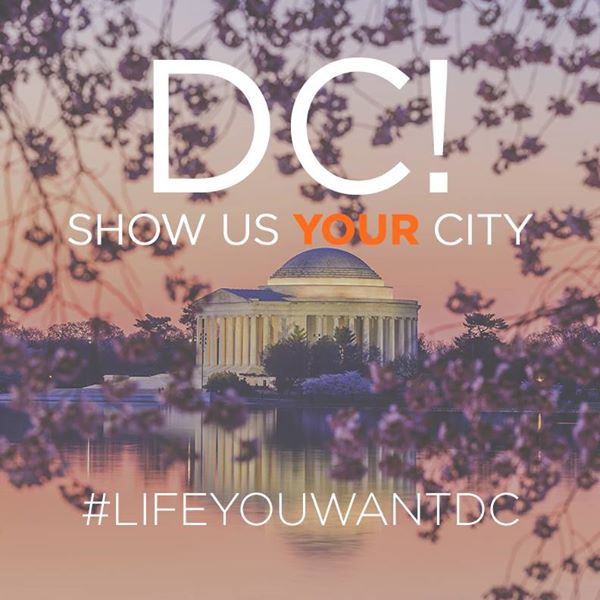 Let me just tell you that when this tour was first made public, I made a decision that somehow, some way I would make it there. Never in my wildest dreams would I have thought that it would happen this way. And I've been in serious gratitude ever since the news of these two very important events have been confirmed. I went from wondering if anyone would ever read my blog posts, to being personally invited to attend Oprah's Life You Want Tour as a media partner two years later. That's the power of creating KILLER goals and (as Doreen Rainey would say) getting RADICAL enough in having the guts to go after them.
Dreaming big is not just about wishing for and writing down what you want. It's about taking a stand and making the choice to go after what you want by creating the life that you want. It's not about luck. It's not about connections. It's about allowing preparation to meet opportunity. Are you prepared to receive the opportunity you've been waiting for?
Be sure to keep up with my good friend and 
Moms 'N Charge™ 
contributor, T. Espinoza of 
The Style Medic,
 as she steps in on my behalf to keep you up to date on social media with everything "O-Town" has to offer. Just follow 
@MomsNCharge 
& 
@TheStyleMedic 
on 
Facebook
, 
Instagram
 and 
Twitter
 for live updates on #LifeYouWantDC!
The tour kicked off in Atlanta, GA then moved to Auburn Hills, MI, and now the Nation's Capitol. Watching my FB newsfeed with those who were in attendance was so inspiring and exciting! If you're in the DC area, this is not something you want to miss. You can still purchase your tickets here.
Be sure to keep up with all of the latest tweets and excitement on Twitter. You can tweet about #LifeYouWantDC right now:
Will you be attending Oprah's Life You Want Tour?