Disclosure: This is part of a sponsored campaign with Hyundai.  All opinions are my own. 
---
This past weekend, I had the pleasure of attending the wedding of a close family friend (the groom). During the reception, the brother of the groom shared five key times in the groom's life where he didn't make the smartest decisions. After sharing his five examples, he ended his speech by saying that marrying his bride was one of the smartest decisions he's ever made. Smarter living starts with making smarter decisions in all aspects of our relationships. That speech made me think back to my own wedding day and how marrying my husband was definitely one of the smartest relationship decisions I've made. What was yours?
In my Monday Motivational post yesterday, I talked about the importance of protecting your inner circle. Improving or sustaining great relationships starts with making smarter decisions. Like Kenny Rogers said: "You gotta know when to hold 'em, know when to fold 'em, know when to walk away, and know when to run…" As women, relationships with others is what sustains us and keeps us moving. There's nothing like having a loving relationship with your spouse, great relationships with your kids and always a great sister-friend to call on in time of need.
Well we will be talking all things relationships and smarter living with our friends at Black And Married with Kids during tomorrow night's Twitter party. Join us on Wednesday October 15th as we chat it up about different ways we can improve our relationships with those closest to us – spouse, family, children and friends. We'll be giving away some fabulous prizes and of course tweeting with our online friends, and we want you to join the party!
Check out all of the details below on how to join and be sure to help us spread the word by sharing with your friends.
---
---
Ladies, it's our time.  Visit the Hyundai Smarter web experience and show your power.  This is all about sharing the beauty, majesty and strength of strong black women.  Visit the HyundaiSmarter.com site for a chance to participate and win in the following:
Submit your story in 250 words or less sharing how you're living your life on your terms and how you are being Smarter with what you chose to do. Three (3) lucky ladies will be chosen to win a VIP trip to the 46th NAACP Image Awards in LA . Visit hyundaismarter.com and enter to win and for official rules.
And, one lucky winner will be driving off that night with the keys to a 2015 Hyundai Sonata Limited.
Also, check out The Drive – Smarter Living video series for inspiration from women who gambled on their decision and won.
"It's your time; it's our time; it's my time.  Hyundai Smarter."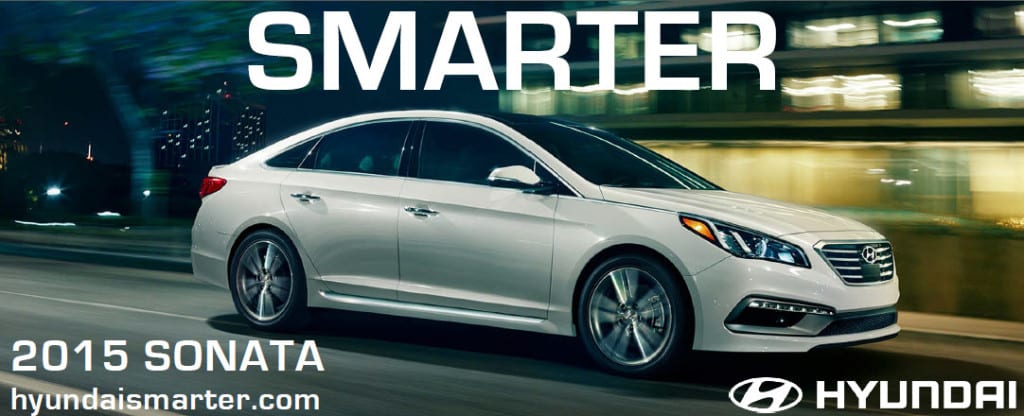 Twitter Party Details:
o   1st prize –  One $25 AMEX Gift Card
o   2nd prize – One $25 AMEX Gift Card
o   3rd prize – One $50 AMEX Gift Card
o   4th prize – One $100 AMEX Gift Card
---
 Disclosure: This is part of a compensated campaign with Hyundai to spread the word about their HYUNDAI SMARTER EXPERIENCE PROMOTION. All opinions are my own.