Happy first Monday of the new year!!! I took some much needed downtime over the last couple of weeks to catch my breath and just kick my feet up, and I hope you had a chance to do the same. From Thanksgiving until last weekend, every last one of us in the family came down with either a cold or some type of virus (hubby didn't even make it to Thanksgiving dinner because he had it so bad). So it was confirmation that I needed to give myself permission to take a break.
How often do you give yourself permission to take a break? Trust me…I know how the house doesn't clean itself, the kids don't feed themselves, the laundry doesn't fold itself (although that would surely be a great invention), the errands don't run themselves…I get it. But guess what? You can't do anything if you're run down, sick, exhausted, etc. If you haven't been making yourself a priority, I challenge you to do so this year by creating a lifestyle change. Start small but start today. Make time for yourself because self-care is not an option, it's your obligation. YOU are important! This self-care challenge will help you put it into practice.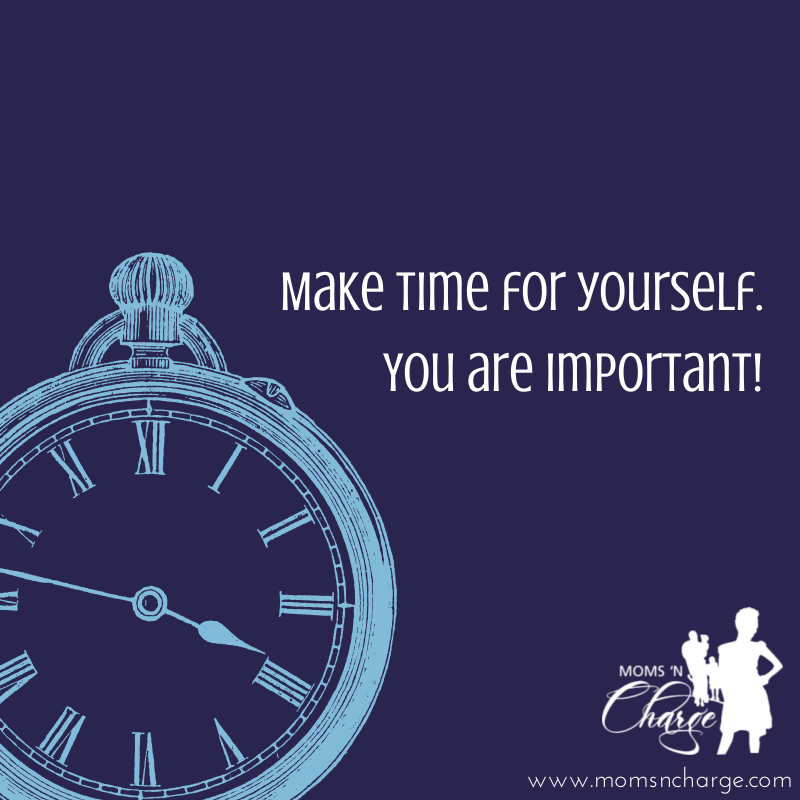 In my book, Whose Shoes Are You Wearing, I talk about the importance of putting ourselves back at the top of our list of priorities. When we have an important client, project, doctor's appointment or other engagement, we do everything in our power to get there and get it done. Why is it so hard for us to keep the same integrity when it comes to ourselves? Are we not as important as everyone and everything else else? I say we are. You are. It took me a little while to get that, but it feels so good to make my self-care a choice.
I talk to my kids all the time about my "mommy breaks". In fact, just the other day, my  seven-year-old son asked me when I was going to go do my "mommy thing"? I try to be very intentional about incorporating my kids and explaining to them what I do and why I do it. It's much easier to acknowledge and handle the mom guilt when you put it all out on the table. They know that I don't love them any less just because I take a break to spend time by myself.
Last January, I kicked off the year with a 31 day FLY (First Love Yourself) Mom Challenge. I enjoyed the challenge because it forced me to pay attention to the things that I was allowing to suck up precious time that I could be spending on recharging myself. Now, whether you're a mom or not, we all need to get in the habit of taking better care of ourselves. So I encourage everyone to do the challenge along with me. Check out the prompts below!
Do you make it a habit to take quality time out of your schedule for yourself? What would you do more of if you had more time?