If you've been following me for any length of time, then you know that I have had the honor of covering the Disney Dreamers Academy over the last three years. And I'm thrilled to have been invited once again to cover this life-changing experience.
Meet Disney Dreamer, Gabrielle Williams
I had the pleasure of meeting Gabrielle and her mom in Florida of all places this past Summer. Both my daughter, Olivia, and Gabrielle co-authored a book and we all met at the book launch in Ft. Lauderdale, FL this past September. I remember speaking to her mom and mentioning to her how amazing Disney Dreamers was and encouraging her to have Gabrielle apply. So when I saw that she was invited, I literally squealed!
Below is the interview I did with Gabrielle. Looking forward to seeing her and the 99 other 2019 Dreamers in March!
What do you do?
My business provides a vast array of homemade pastries.  I pretty much bake all desserts you can find in your local bakery. That includes cakes, cupcakes, pound cakes, pies, cookies, etc.  My goal is to eventually provide authentic French breads and pastries.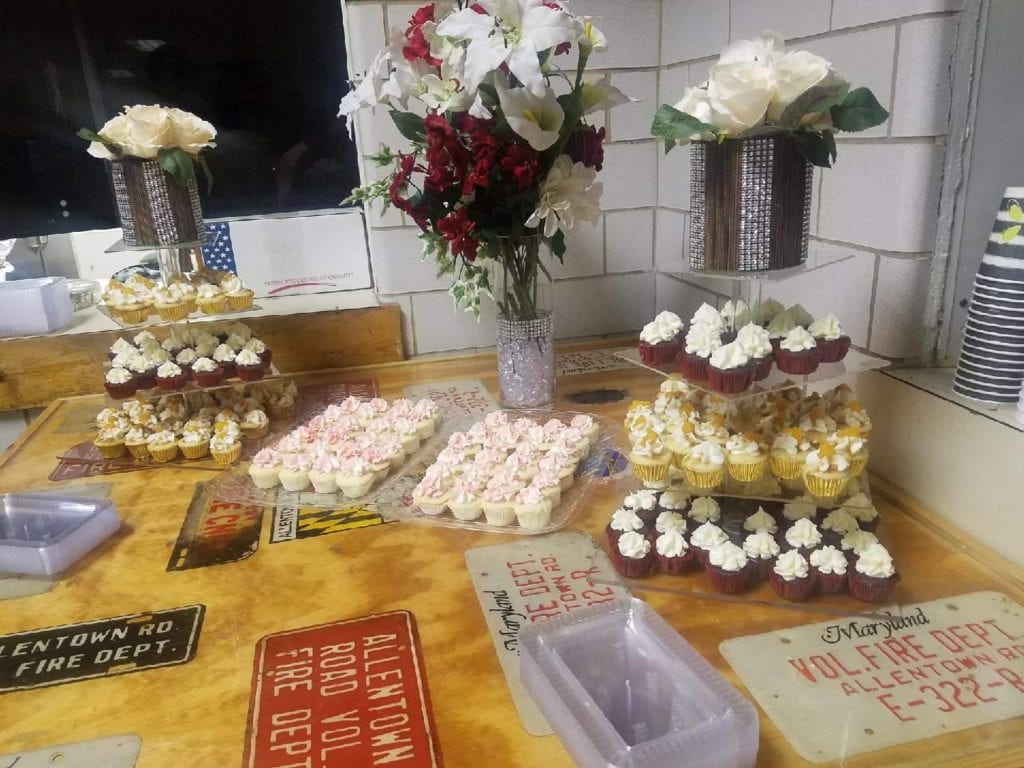 On starting her business at the age of 8
 I was 8 years old when I came up with the idea of starting my own business, but I didn't officially launch the business until I was 9 years old.  
How being bullied led to finding her love of baking
Being the new student in a school is not always easy.  One day, during my lunch break, a student saw me praying.  They asked what was I doing so I told them. It seemed to be an odd question because coming from a religious family and Christian school that was something that was normal for me.  The student then commented, "we don't do that here…" After that moment the bullying immediately began.
Having to deal with being bullied on a daily basis was beginning to take a toll on my confidence and self-esteem.  However, I noticed that when I would bake with my godmother, that would relieve some of the stress that I was dealing with every day.
View this post on Instagram
The words from a young entrepreneur that inspired her to start a business
In an attempt to boost my confidence and self-esteem, my mom took me to an event called "Create Your Own Sizzle."  It was there that I met a young entrepreneur by the name of Gabrielle Williams (who now goes by the name Gabrielle Jordan), owner of Jewelz of Jordan. It was the older Gabrielle's words of encouragement and her statement to "Dream Big" that inspired me to start a business.  
I really wasn't sure exactly what to do. I started by making jewelry because it seemed to be simple and I wanted to be just like Gabrielle. I later found out that it really wasn't something that I wanted to do. As more and more family and friends began to request that I make them desserts, it became apparent that my passion was in baking.  At that moment I realized that my business would center on baking pastries, leading to the introduction of Glorious Pastries by Gabrielle.
Gabrielle shares her BIG dream
I love baking and being an entrepreneur, but my dream is to educate as many people as I can on the effects of being bullied, changing the way people view bullying globally. I also want to show those that have been bullied that they don't have to be a "victim" but they can have the strength to be a "victor."
When I have the opportunity to share my story with youth locally and nationally, I constantly hear that:  
1) Youth today are weak and bullying will make them stronger when dealing with real-world issues;
2) Bullying is harmless; and
3) Social media is making bullying more than what it really is.
My dream is to change that way of thinking. No one deserves to be ridiculed or physically abused because they look or act differently from what some consider to be the "norm."
This is why I started an anti-bullying campaign called, "You are Unique and Beautifully Created."  I just don't want to be a community changer, my dream is to become a global change maker.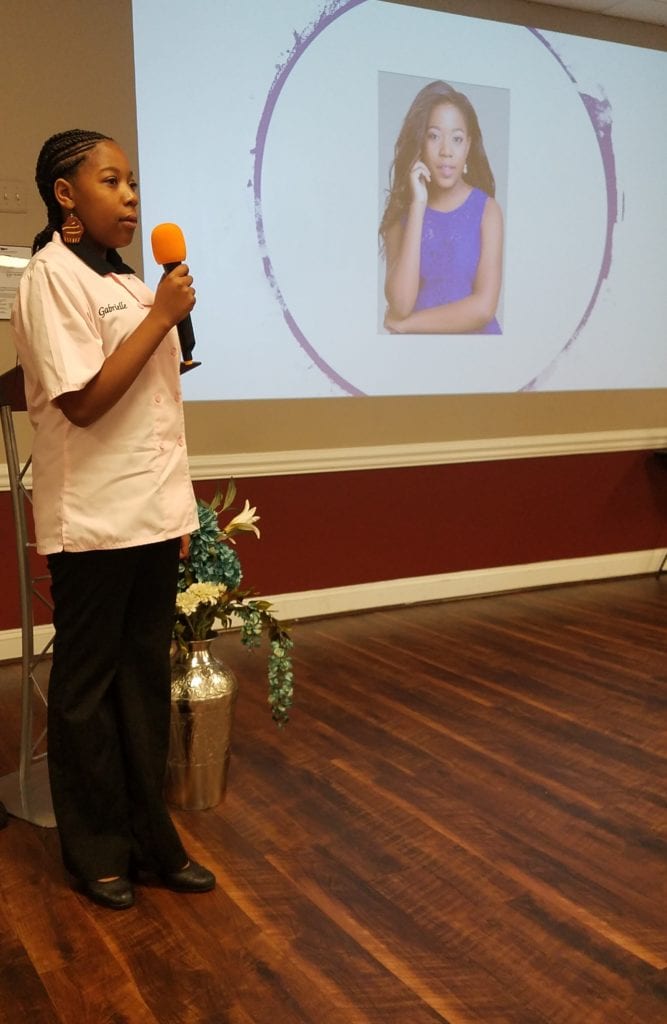 How Gabrielle heard about the Disney Dreamers Academy
I first heard about the Disney Dreamers Academy some years ago, maybe when I was in the 6th grade.  I didn't really research it much or understand what was involved with it, because I knew at the time that I wasn't eligible to apply.  I became more interested in what the Disney Dreamers Academy had to offer when I started reading stories about youth that had been selected in my area.  
That may have been in the second half of my 7th grade year.  So, I would say local media played a huge and important part in making me more aware of the Disney Dreamers Academy.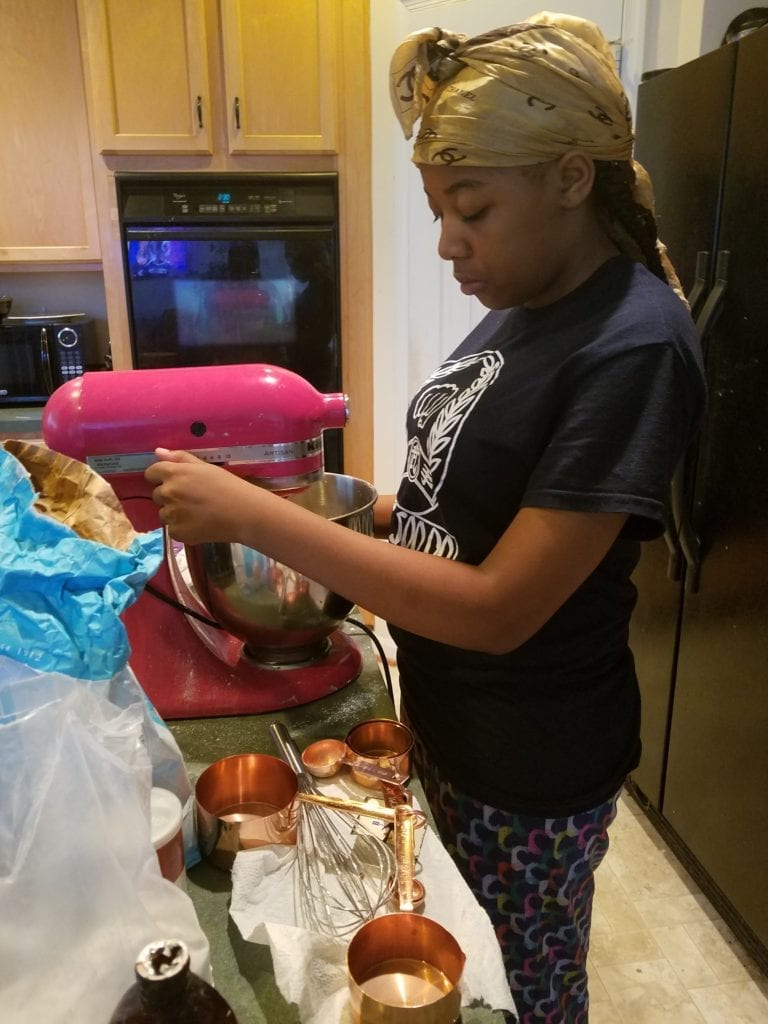 Why she almost didn't apply, and what gave her the courage to do so
When my mom had mentioned that the Disney Dreamers Academy application period had opened, I was a little nervous about applying.  I read how difficult it was to get selected, especially when applying for the first time and the volume of applications submitted each year.  
My mom kept encouraging me to apply, telling me to have faith in what I have accomplished and what I intend to accomplish. She stressed that 'It's better to know you tried than to live with regret not knowing what would have happened if you just applied.' She also reminded me what I placed on my vision board and that was to be on the Steve Harvey Show.
Along with my mom's encouragement and after reading a post by Christine St.Vil (MomsNCharge) about the Disney Dreamers Academy experience and why youth should apply, I just couldn't resist.  I knew that attending DDA was something that I just had to do, in order to get my message out.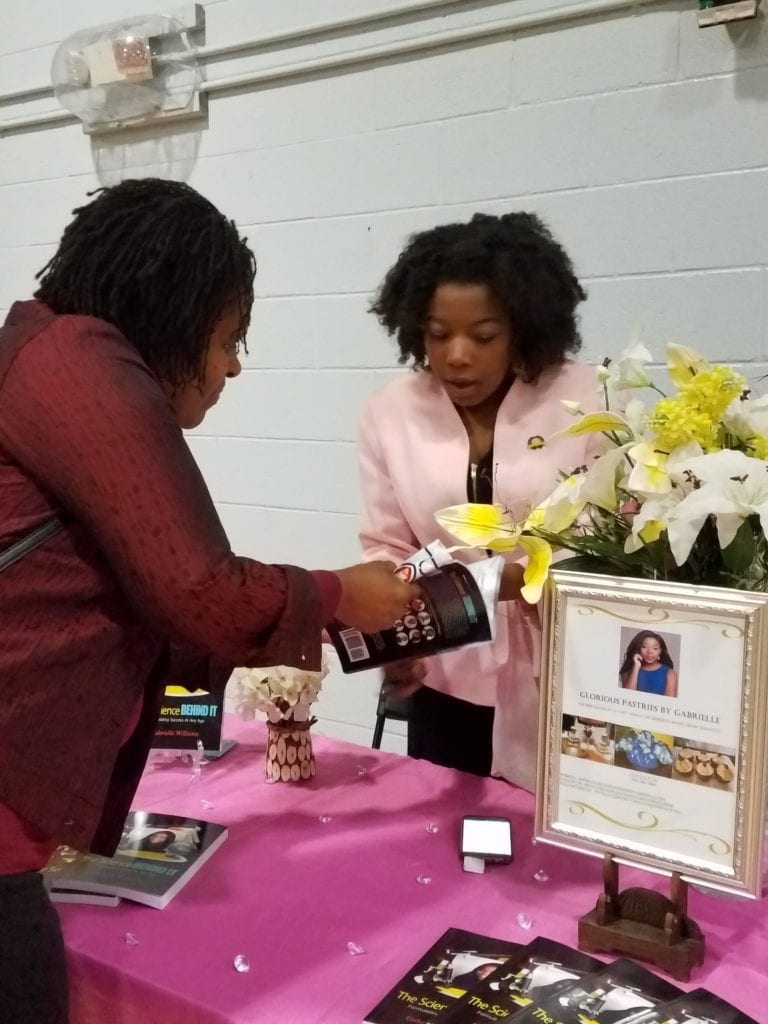 What she is most looking forward to when she gets to Walt Disney World
Of course personally meeting Mr. Steve Harvey is my ultimate dream!  When I did my vision board 2 years ago, my goal was to be on the Steve Harvey show in 1 to 3 years.  This opportunity is just a step closer to having that goal met. However, what I'm most looking forward to, is meeting my fellow Class of 2019 selectees.  
I think it's so amazing to see so many goal oriented and community servicing youth being brought together from all over the nation, in one exciting place…Disney World!  I've already been in communication with some and we're all so excited to meet each other. It's funny because one the selectees, we actually competed at the Miss American Co-Ed (MAC) National Pageant in the Pre-teen category.  Just being able to meet so many youths from all over that U.S. that have the same dreams and goals, as I do, and they're not only dreaming it but putting their vision into motion is so amazing.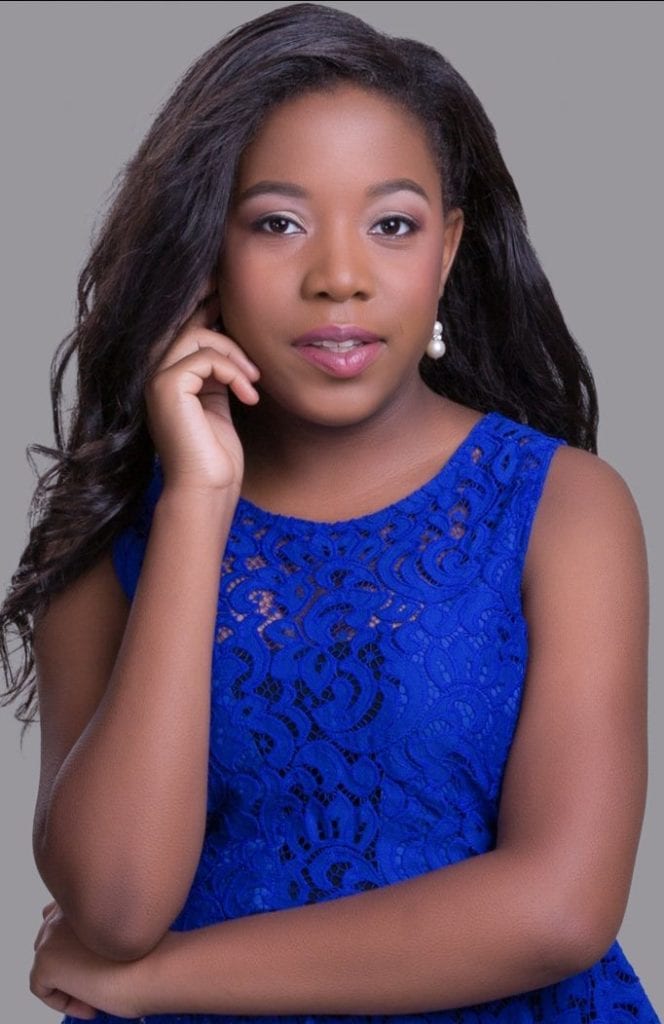 Where you can connect with Gabrielle
You can find me on Facebook and Instagram  @gloriouspastries1.  My website (currently under construction, but you can still e-mail me) is www.gloriouspastriesbygabrielle.com.  You're still able to send emails through the website if you want to reach out and contact me.  Currently, I'm in the process of finalizing 2 speaking engagements and once finalized they will be placed on my social media and web sites.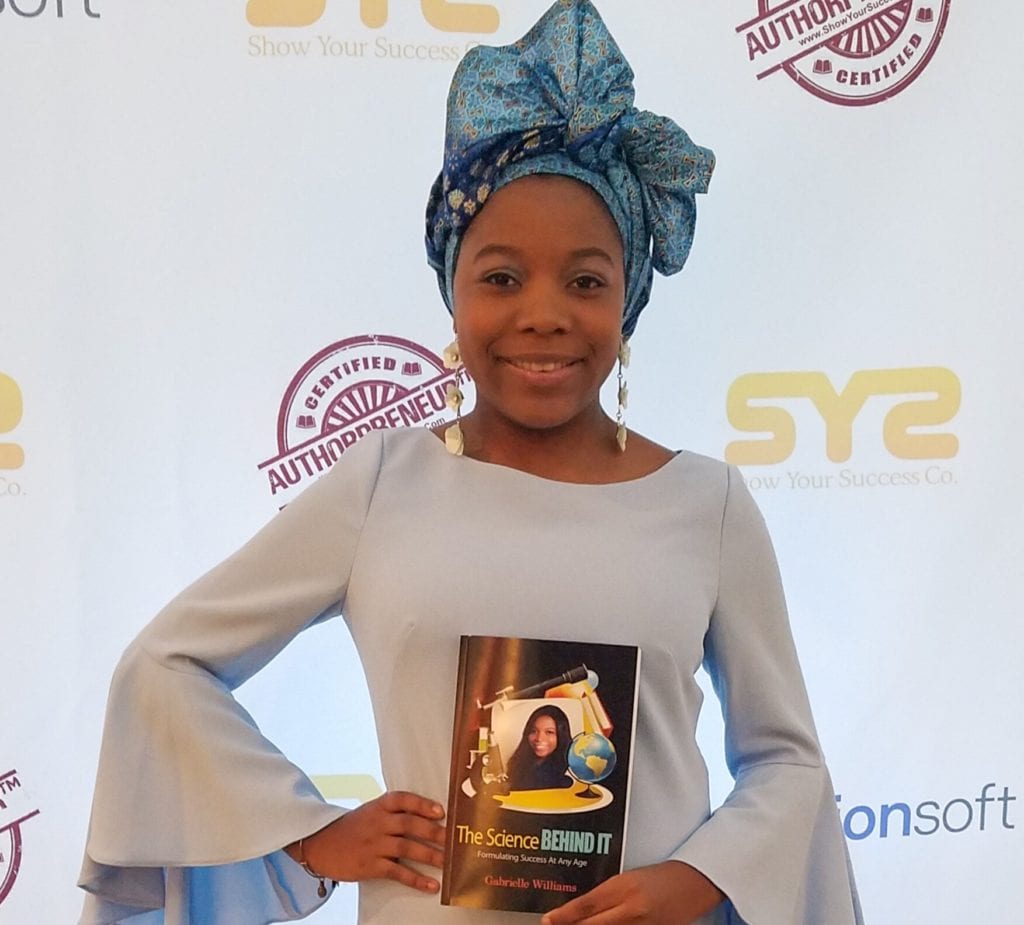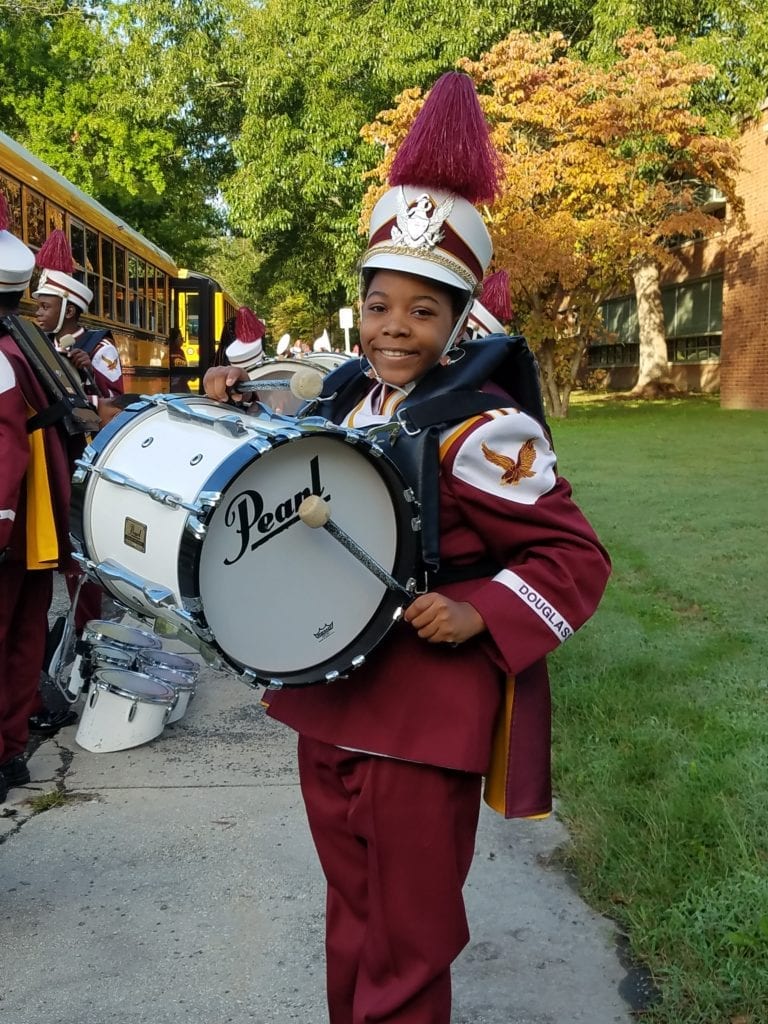 About the Disney Dreamers Academy
The Disney Dreamers Academy is a program designed to give young people the tools they need to make their dreams come true. Potential Dreamers must be between the ages of 13 and 19, living in the United States and be enrolled in high school, grades 9 through 12, when applying. For a complete list of rules, go here. Click here to find out more today or go to: www.disneydreamersacademy.com.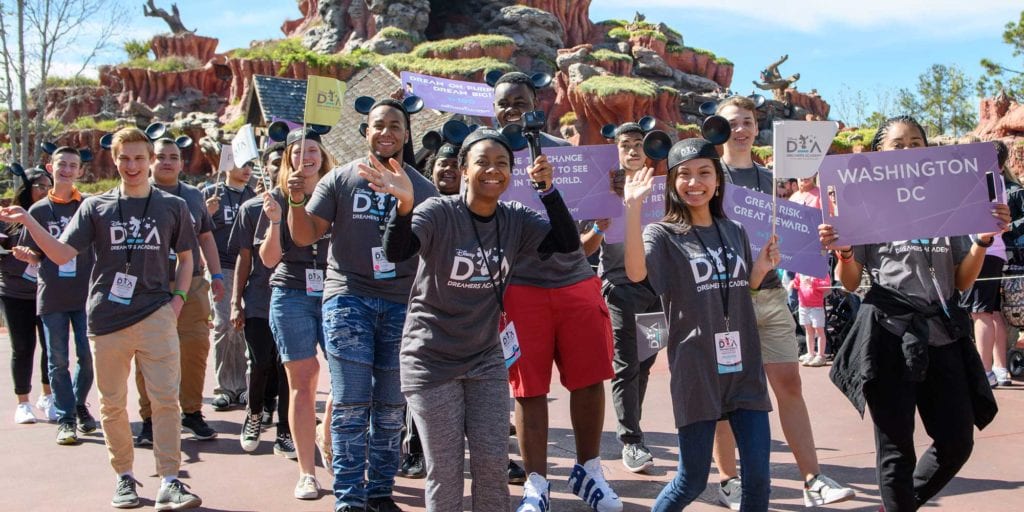 ICYMI: Past Disney Dreamers Academy Coverage
I'll be sharing lots more from the 2019 Disney Dreamers Academy, so stay tuned! In case you missed any of my previous coverage, you can find the links below.
2018 Coverage
1. Dreams Deferred: Action Steps Parents Can Take to Start Living Their Dreams 
2. 3 Local Dreamers Share Their Biggest Takeaways & Tips to Inspire Other Teens
3. Dr. Steve Perry's Message to Dreamers: Be Aggressively Humble
4. Meet PR Maven & Disney Dreamer Alumni, Ashley Johnson
2017 Coverage
2016 Coverage
---
I was hosted by Walt Disney World as part of the media team to attend and cover the Disney Dreamers Academy. As always, the thoughts and opinions are my own.