This post was supposed to go live last Monday. And I find it so timely that the reason it didn't is because I ended up getting pretty sick all of last week. So I tucked the laptop away and took and break to take care of myself. And I'm so excited to share what's within this post because I know so many moms need to hear it. These celebrity moms share tips on how they push past mom guilt in order to pursue their dreams.
A few weeks back I was at Walt Disney World for the ninth annual Disney Dreamers Academy hosted by Steve Harvey and Essence Communications. It was truly an honor to be there and witness this life changing weekend.
As I sat through some of the parent programming and listened to many of the amazing speakers, I couldn't help but notice the moms who were holding it down: going after their goals and dreams and finding success in their careers and in motherhood. When I first started Moms 'N Charge®, my mission for starting it was to set the example to other moms that it can be done. I wanted to also set the example for my children in showing them that I, too, was following my dreams in the same manner I talk to them and encourage them to dream as well.
And one of the speakers told the parents: while you're here with your children watching them live out their dream, don't forget to live out yours too. So often we pour everything into our children that we often times forget about ourselves.
So when given the opportunity, I asked Lisa Nichols, Mikki Taylor, Sonia Myles Jackson and Tamera Mowry-Housley this question: How do you work past mom guilt in order to go after your goals and dreams?
Here's what these power moms had to say about the importance of dreaming as a mom, and taking care of yourself in the process: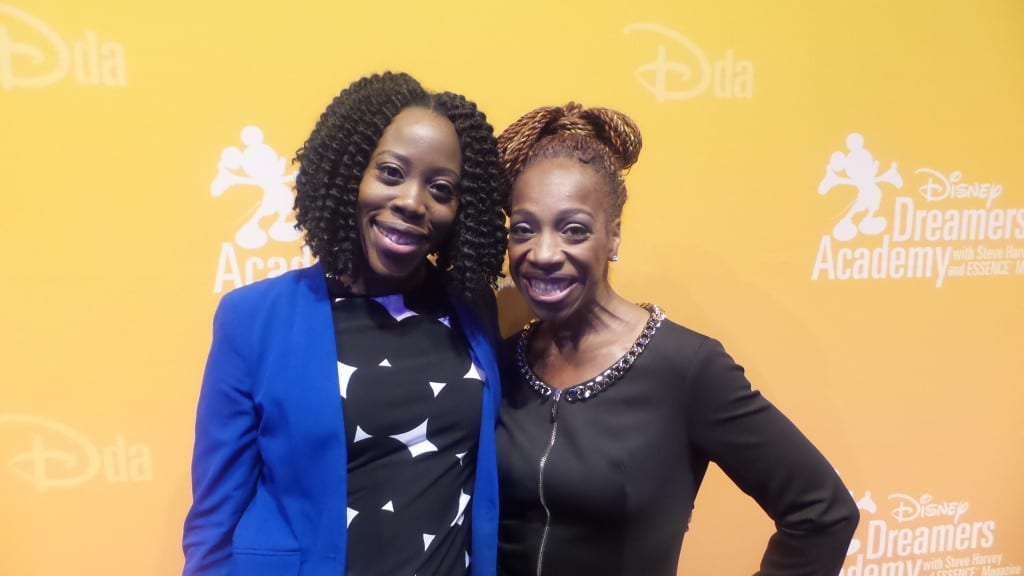 Lisa Nichols: Author, Speaker, Transformational Coach
While you're supporting your children and their dreams, are you still dreaming? Don't put your dream to bed.
It's almost like when you birth a child, you see for the first time your heart outside of yourself. I'll do whatever, whenever, however to protect my child. That's that agape love and then you still have to have a life. Everything you say, your children will here. But everything you do is what's teaching them.
There were some days I felt like a strong and mighty mama. And there were days I felt, I dare me to get on a plane, dare me live my dreams. Then I realized, that it's our responsibility. I can't teach you a conversation I'm not having. I can't show you something I'm not doing. I can't speak about something I don't have the courage to take on. I needed to give myself permission to not have either or. God is not a God of either or. God is a God of Abundance.
What if you can have your dream, AND be a phenomenal parent, AND show your child how to live their dreams?
I'll never forget an interview question my son was asked by a reporter: 'Your mom is on the road 266 days out of the year last year. How does that hurt you?'
I remember my 15-year-old son stood next to me and I just held my breath. I knew if he answered the question directly, he was going to speak to what hurt him about me being on the road all of the time. I just started praying, please don't start crying in front of this camera.
And I remember my son stood next to me and he was six feet at the time. He said: well sir, the amount of time my mom is on the road is about 66% of the time. But the 34% that she's at home is better than some parents' 100%. It's not about the amount of time my mom is home, it's about the quality of the time my mom gives me when she is.
I realized in that moment, he wasn't keeping score so why should I be?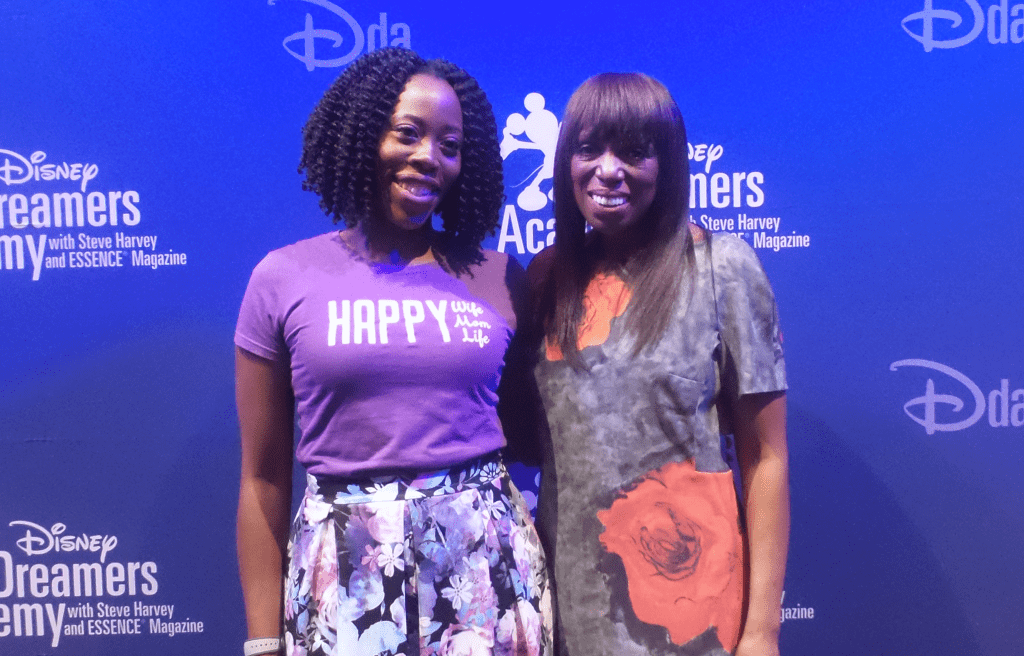 Mikki Taylor: Editor-at-Large, Essence Magazine
My advice for moms who are struggling with basically owning their lives and capturing their dreams is to start at a pace that you can keep. In the beginning its getting used to seeing your name on your own scheduling. We add everyone else to our calendars and not ourselves.
You can only give from a full and open heart. If not, you're not giving your best. As a working parent who doesn't hesitate to dream and seizes every dream I want to know, you're equip to do so. I don't think God ever ordered anything He didn't intend to use. So if you have a dream, if you're gifted to do something — being fruitful and multiplying also applies to the gift as well. It doesn't just apply to your children and creations. So you must, this is the thing you must do.
It ignites something in you to push past the challenges of time or people who tell you "you can't". You even have to question what you're really tired from  — is it physical or mental fatigue. Is it from giving from a place of lack? That tells you that there's a need for some time for self. You have to count it all important and know that you are worthy.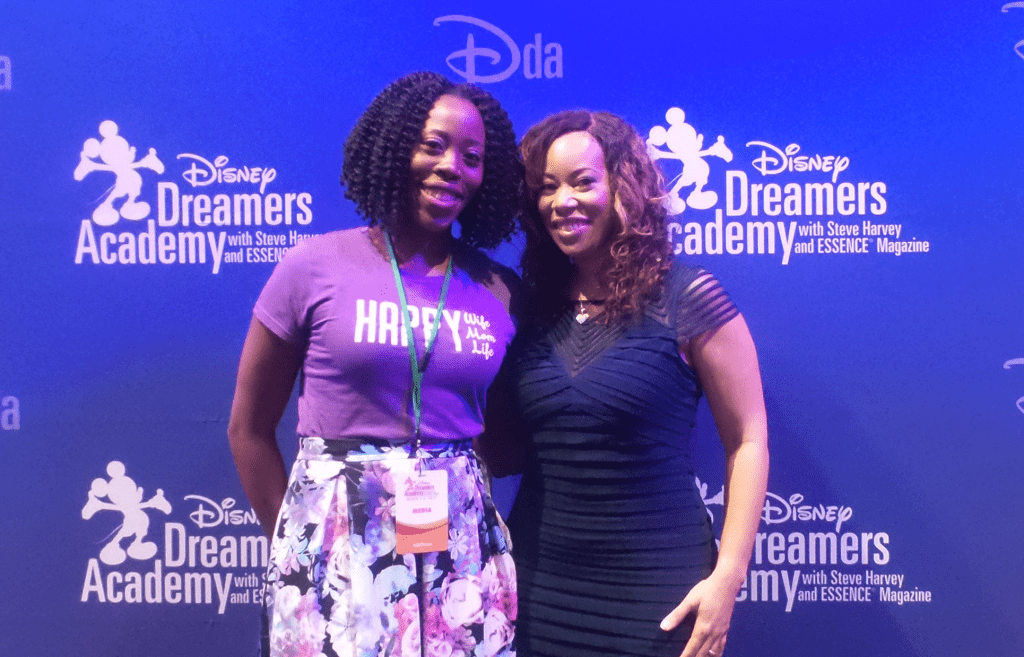 I make sure that I schedule time for my personal spa time, the things I like to do. Sometimes I'll steal away and go to a movie or write in a journal. I know I have to renew my energy if I'm going to get to my 1 billion girls and women. I don't get as much sleep as I should, that's the area I'm working on right now. But taking care of myself and
One of the things I often talk about is the importance of making time for those relationships with your girlfriends. They are really important, not just calling when you need something, but calling to check in.
What are some things you can do that cost nothing but you know will rejuvenate your spirit? Maybe it's sitting outside and reading a nice book, maybe it's just sitting with a girlfriend. At any social economic level [that's why the Sister Accord is so powerful]: whether you were educated at Harvard or educated on 17th street, you matter! We need each other. We were created to love and be loved. Don't believe the hype.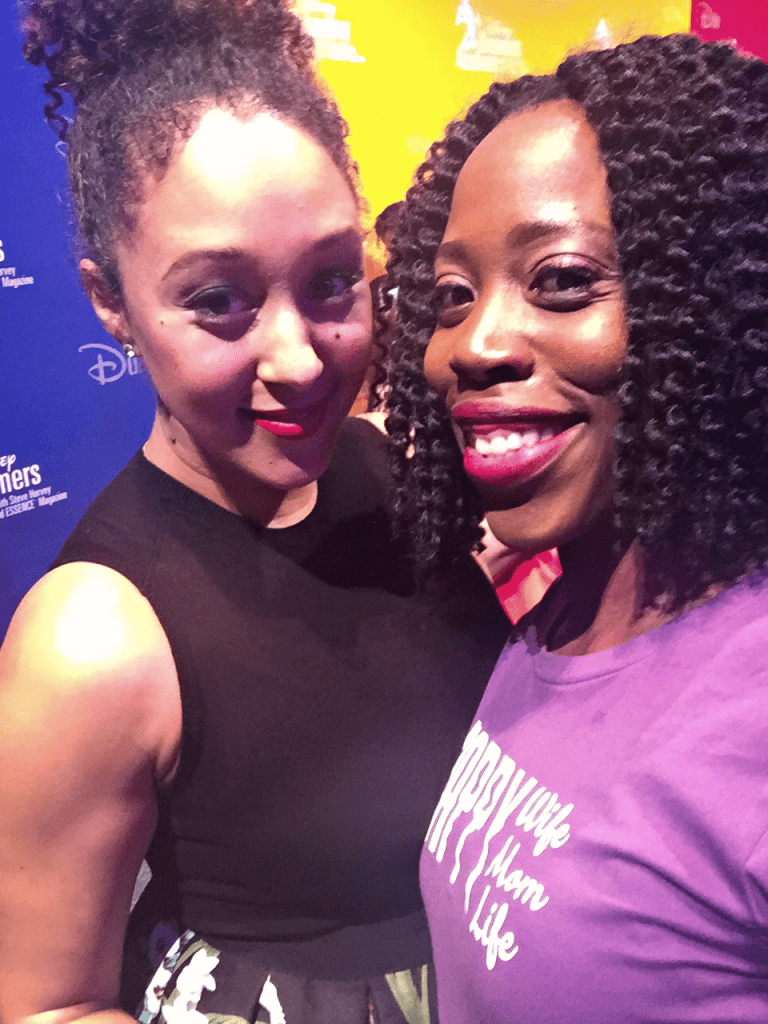 Moms: we are amazing aren't we?! I try each and every day. I have to remind myself to pour love into myself and then I can pour love into my children. Sometimes I forget  and I run on empty and ask myself why? Then I remember: Oh, you know what Tamera? You forgot to love on yourself today.
I think the best way to handle mom guilt is to know that when mommy takes care of herself, mommy is a happy mommy and a happy wife. So the entire family benefits. That is what drives me to get past that guilt. I think women innately are servers. We always want to take care of people but then forget about ourselves.
My husband always tells me, 'Tamera when you allow yourself to just have thirty minutes away, you're a lot nicer to me' [laughs]. But not only that, your kids can feel the energy. If mommy is always running on empty, they can sense that.
Comment below and let me know how you push past your own mom guilt in order to pursue your goals and dreams?
---
This visit to the Disney Dreamers Academy was sponsored by Walt Disney World. As always, the thoughts and opinions are my own.  For more information about Disney Dreamers Academy CLICK HERE.