At the Disney Dreamers Academy, one of my favorite people to hear speak is Dr. Steve Perry. If you're not familiar with him, you will want to be by the time you finish reading this post and watching the short interview clip with him below.
His big message to this year's Disney Dreamers Academy? Be Aggressively Humble!
About Dr. Steve Perry
In case you're not familiar with Dr. Perry, you need to be. He is an incredible human being doing great things to empower and ensure the success of our youth. He's an educator, powerful speaker, and author and is passionate about what he does.
I want to honor him by making sure you understand his accomplishments and why he is asked to come back to Disney Dreamers Academy year after year. He is authentic in every aspect of the word.
From his website: Dr. Steve Perry is one of most sought-after educators in America. Widely respected by grassroots community members and internationally renowned leaders, his charismatic and compelling voice is an inspiration.
He is the educator Oprah Winfrey, Sean "P-Diddy" Combs, Bishop TD Jakes and Steve Harvey call on to offer insight to parents and children. A diverse array of politicians and groups, from the Urban League to ALEC, even President Donald Trump, have reached out to Dr. Perry to better understand what matters to parents.
Dr. Perry opened his third school, helped Steve Harvey write his new book "Jump," has spoken in over 79 communities and completed his sixth book "Transparanting" all within 12 months.  His impact is profound and varied and showing no signs of slowing down.
 Dr. Steve Perry's unique and powerful voice is respected and has been featured on MSNBC, Fox, CNN, Al Jazeera, TV One, BET and NBC as well as on the Oprah Winfrey network in multiple shows.  
Dr. Steve Perry is the voice of a generation, a people's champion who has been fighting for disadvantaged children and families for 30 years. Passionate and surprisingly funny, Dr. Steve Perry is a man worth listening to.
You can read more about Dr. Perry here.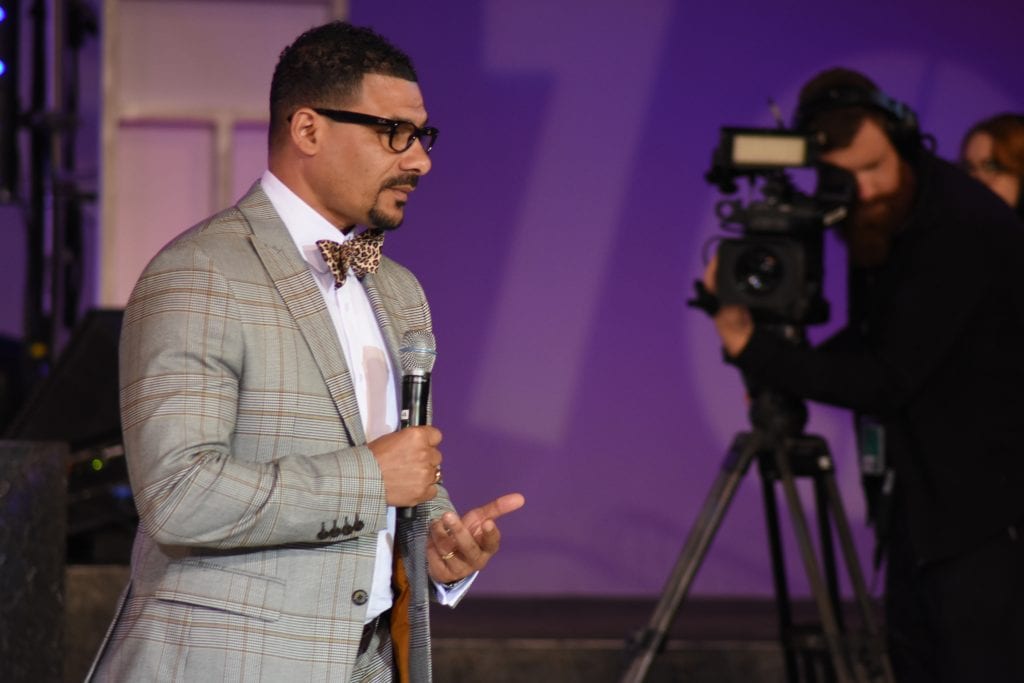 What would Dr. Perry tell his 15-year-old self about following his dreams?
Do: Lean into who you are. Just because other people don't get you, it doesn't mean you don't make sense.
Don't: Don't listen to the people that tell you that you don't make sense. Hear them as a point of inspiration but don't let them stand in your way.
People used to call me arrogant, but I knew this would happen. I expected that my life would be this way. I didn't know what I would do. But I knew that I would have a family. I knew that I would be somebody that mattered. It didn't need to be named anything. But I just knew that I would not stay in the projects.
I would tell my 15-year-old self: You're right. They're wrong. They were clear in telling me that I couldn't and shouldn't open up a school. There are people telling me today that I shouldn't open schools. But I've done it. The 15-year-old me is the same person I am today. I think if you met me, I'd be about 60 pounds lighter, but I would be the same person.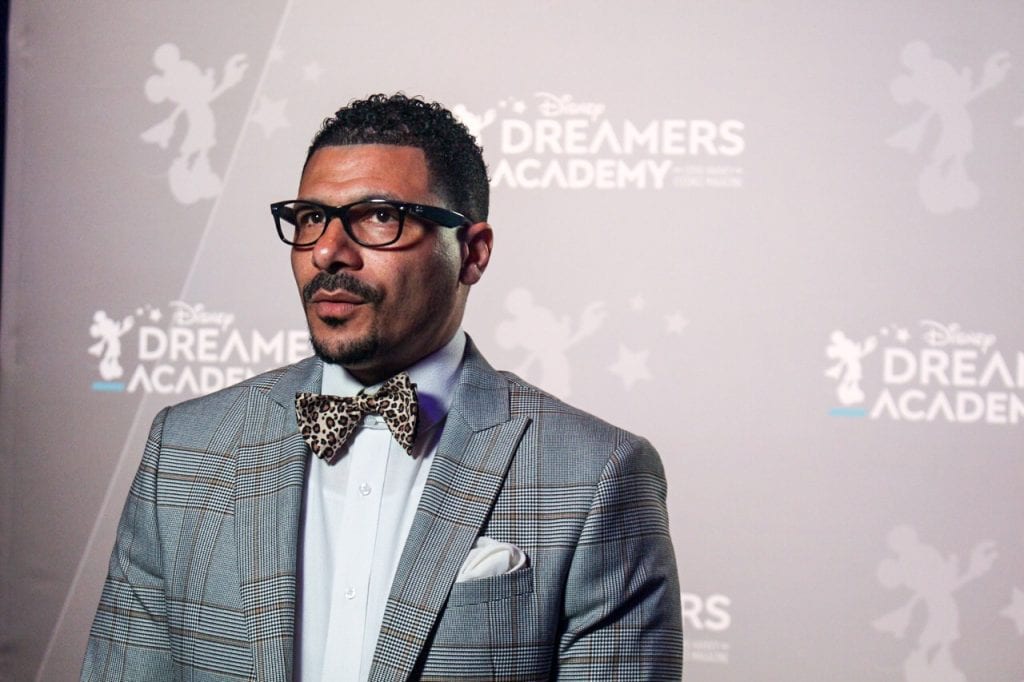 Disney Dreamers takeaways from Dr. Perry
What really got my attention during Dr. Perry's talk with the Dreamers was reminding them that they don't deserve "to be here". I think in this day and age, it's so much easier for kids to feel and believe they are entitled. "Be aggressively humble", he said.
I really respected and appreciated the way he delivered this message and I think it got the students to think. And to remember to be grateful for the opportunity and the moment that they were experiencing. It was a great reminder to us as adults too: we're not owed anything that we are given.
Check out the full clip and his response to why reminding them that they are "not that special" was so important to him.
Watch the full video interview below
Keep up with Dr. Perry:
ICYMI: Past Disney Dreamers Academy Coverage
I'll be sharing lots more from the 2018 Disney Dreamers Academy, so stay tuned! In case you missed any of my previous coverage, you can find the links below.
2018 Coverage
1. Dreams Deferred: Action Steps Parents Can Take to Start Living Their Dreams 
2. 3 Local Dreamers Share Their Biggest Takeaways & Tips to Inspire Other Teens
2017 Coverage
2016 Coverage
---
I was hosted by Walt Disney World as part of the media team to attend and cover the Disney Dreamers Academy. As always, the thoughts and opinions are my own.