If you missed my post yesterday, you can check it out here. In it, I shared my epic experience getting to draw with Mark Henn. If you didn't know, he is a Legendary Disney Animator with 38+ years in this role. He created/animated so many of the princesses we all know and love including Ariel, and newly crowned Princess Vanellope.
Speaking of Vanellope, I promised to share my drawing of her today. The first one is what she was supposed to look like, drawn by Mark Henn. The second is mine. I'm not going to lie…I definitely struggled a bit. But I think you can still tell that it's her 😃
Ralph Breaks The Internet Pancake Bunny and Cat Milkshake Craft
Huge thanks to Christie over at Raising Whasians for creating this easy craft for non-crafty moms like myself. We got everything we needed while we were in LA for the Ralph Breaks The Internet Premiere. And the kids (well, the girls anyway lol) couldn't wait to dive in!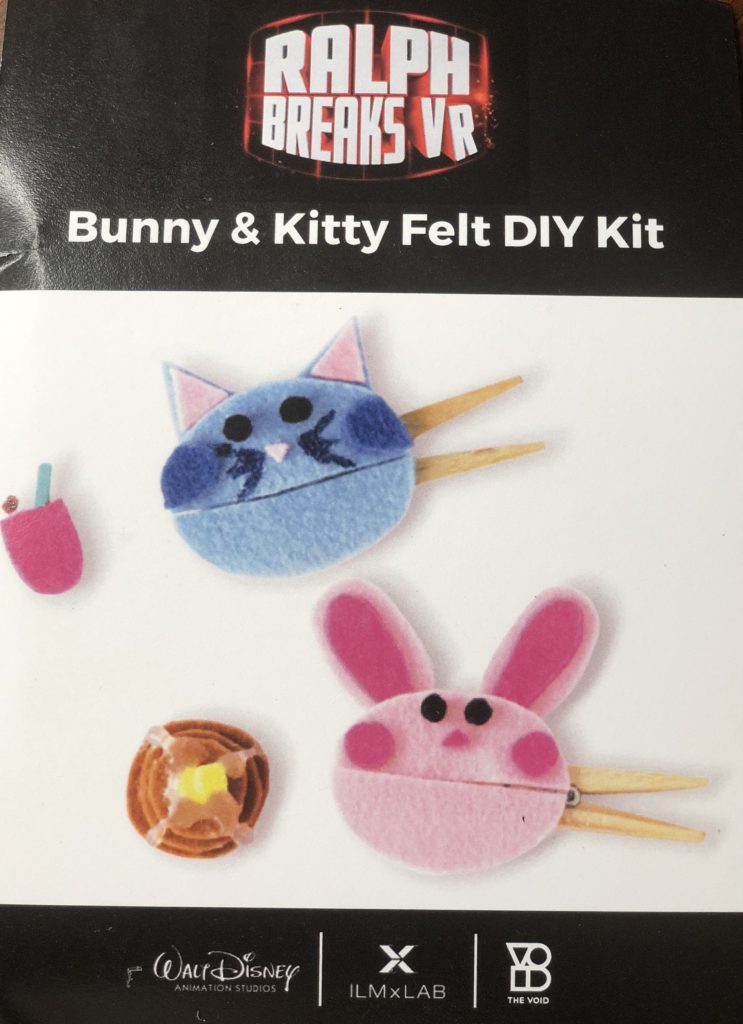 Supplies You Will Need
What I love is that you don't need a lot of any of these supplies at all. But you can also do so much with felt, glitter glue, and clothespins. Unfortunately, our glue gun died a slow death right before we got to use it. But I think the girls still did a great job!
The directions were super easy/clear. We used black felt for the eyes because we didn't have rhinestones. And you can see in the finished pics below that our pancake syrup is missing since our glue gun stopped working.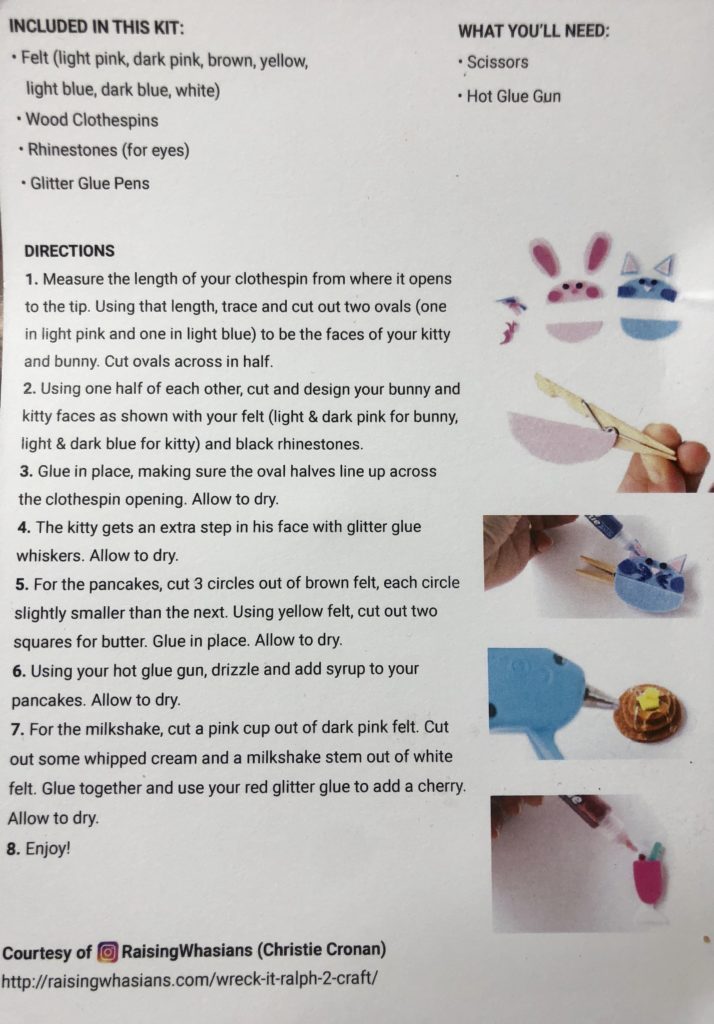 Making Pancake Bunny and Milkshake Cat with Livy Belle and Brielle Flips
The girls had a great time and they needed very little supervision. So this was a win-win for me.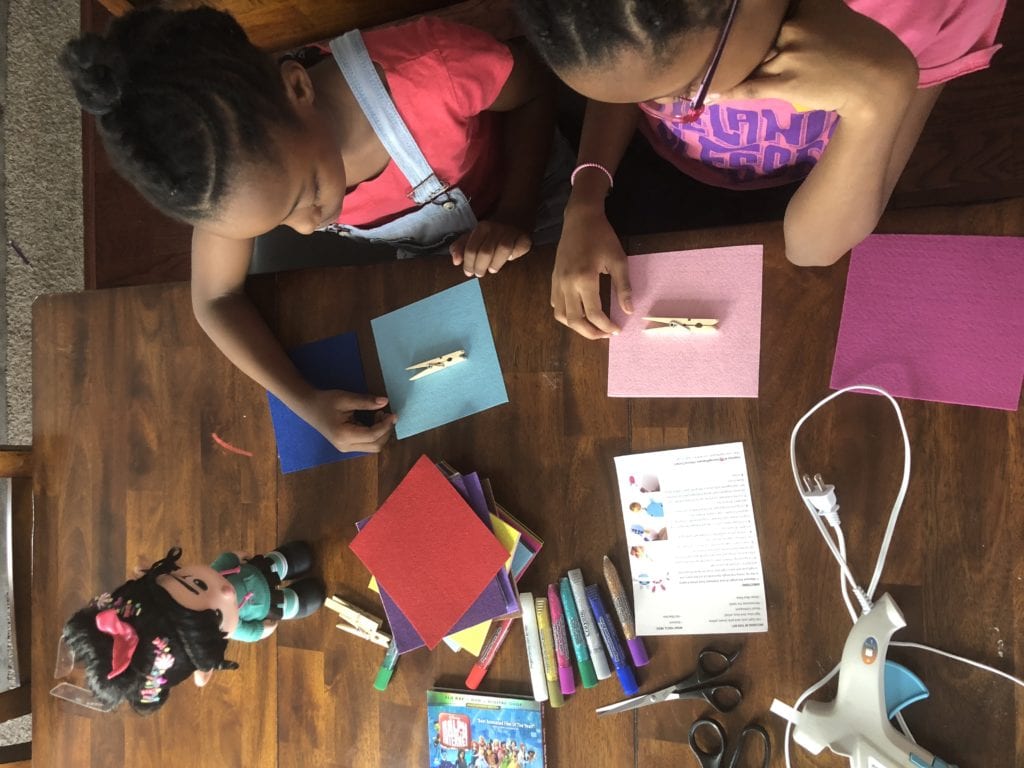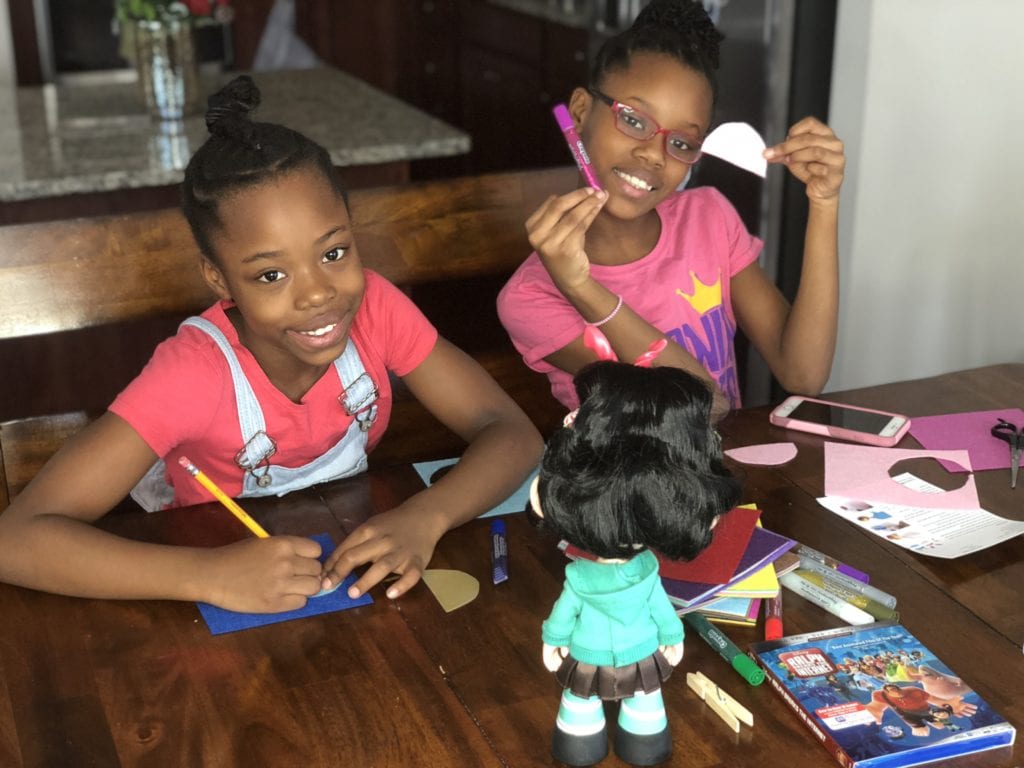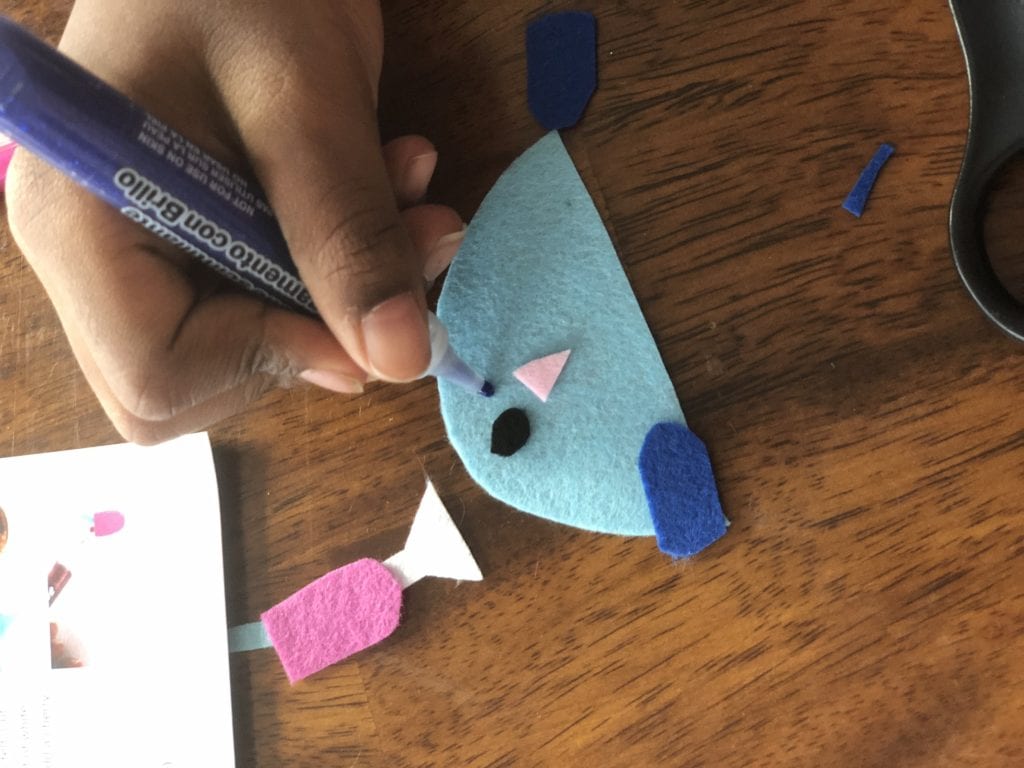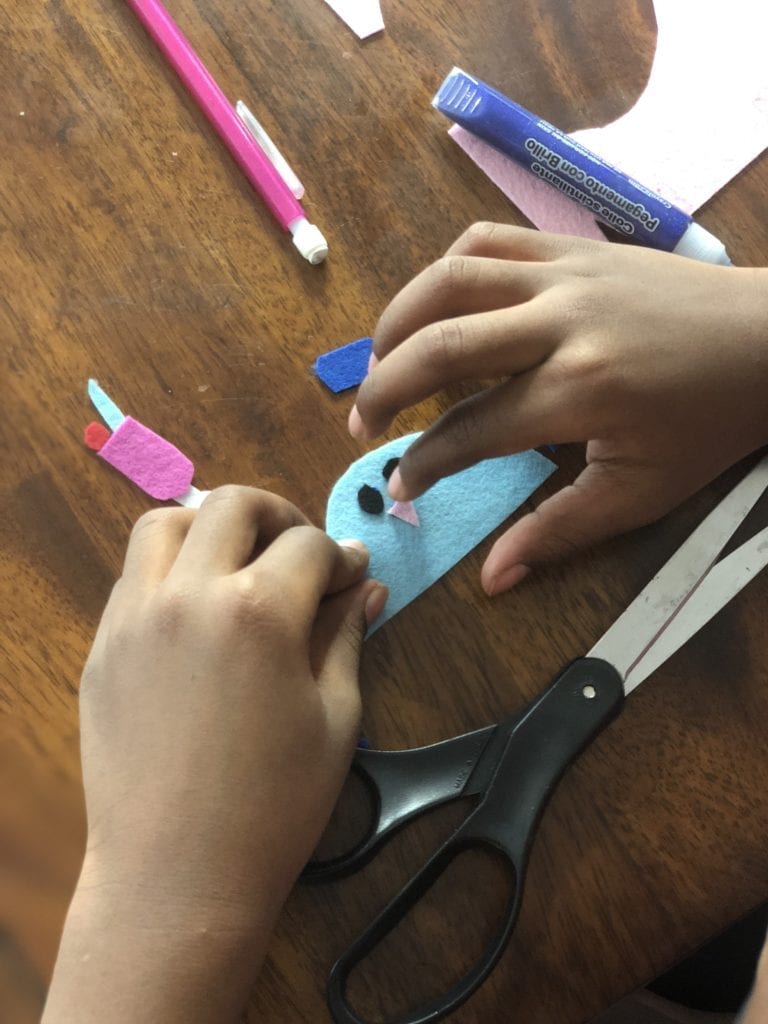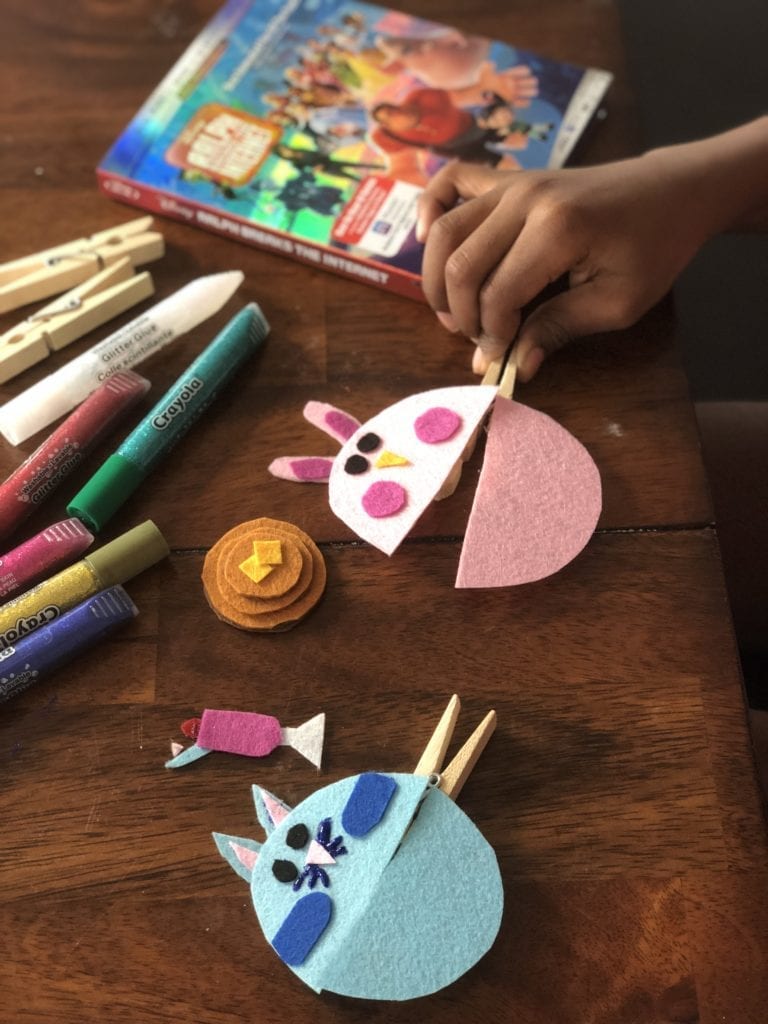 Get Ready to Bring Your Favorite Princesses, Bunny and Cat home
"Ralph Breaks the Internet" is available instantly on Digital 4K Ultra HD™/HD/SD and Movies Anywhere Feb. 12th and physically on Blu-ray and DVD Feb. 26th.
You can experience this digital exclusive TODAY:
Baby Drivers – Slaughter Racing School – Take a spin behind the wheel with the artists behind Ralph Breaks the Internet as they go to race car driving school.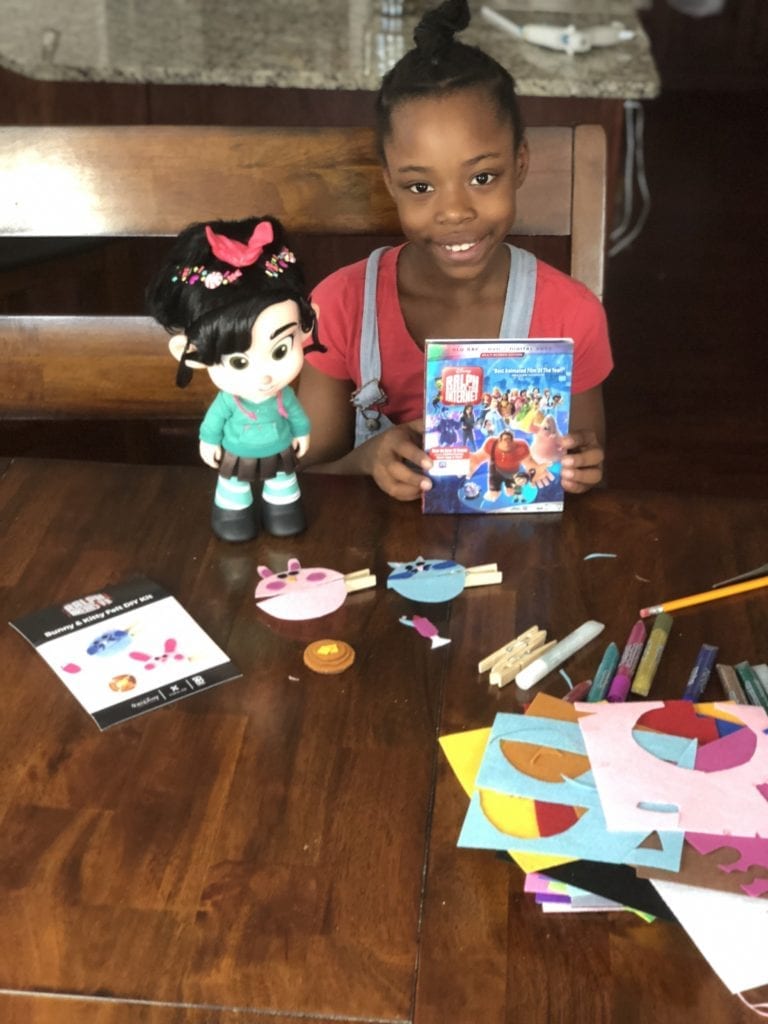 Check out this Easter Egg from the Film
There will be a ton of great bonus features which I'll share next week so get ready to laugh all over again.
In case you missed it…
Below is my previous coverage for Ralph Breaks The Internet Event:
---
This trip to Los Angeles to cover the #RalphBreaksTheInternetEvent and #RalphBreaksTheInternetBluray was sponsored by Disney. As always, all thoughts and opinions are my own.