One of my favorite things about the Disney Dreamers Academy is being able to find and chat with local dreamers. Local Dreamers from DC, MD, and VA definitely represented well in 2018. I also chatted with two alumni from the local area who I will share more on a little later.
You can check out my previous post on how parents can awaken their own dreams, here.
Check out these three local DMV Dreamers below!
Meet Maria Gakgeng (Lanham, MD)
Bio from DDA:
I am a 14-year-old, born in Atlanta, GA, and lived there for 8 years before moving to Maryland. I am a freshman at Archbishop Carroll High School, in Washington D.C. I was recruited to play basketball for the school, and receive both athletic and academic scholarships from Carroll.
I enjoy many subjects in school, English is my favorite because as we read our books, we dig deeper into understanding different themes and their concepts. I am interested in basketball, modeling, dance, and arts. My future goal is to specialize in sports medicine.
Biggest Takeaway from DDA 2018:
Meeting people with – Don't compare yourself to other people because people start from different places in life. It's best to focus on where you are and where you want to go.
Tips for Future Dreamers:
Be confident in who you are. Don't let other people define you. Ask questions, be inquisitive in the classroom and around the world. Ask questions of people who you are interested in. Make sure to have fun when pursuing your dreams1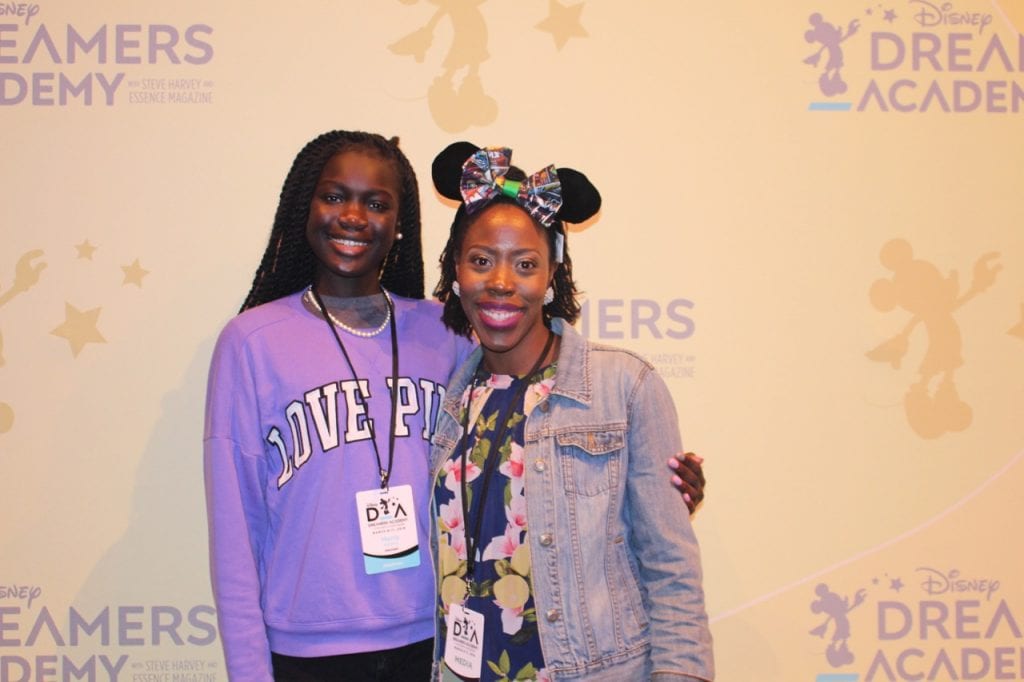 Meet Kody Frye (Manassas, VA)
Bio (from DDA):
I am a Senior at Stonewall Jackson High School, Manassas, Virginia. I'm 18 years old. I'm a Blessed young man!! I will attend college in the Fall. My interest in college is Sports Management/Business, I will one day be involved in the business side of the NFL (you have to claim it to make it a reality).
I enjoy meeting and working with people, during the past few summers I have worked as a Student Teacher assistant at a middle school, I am a member of the Chick-Fil-A Leadership Academy at my High School, and I am a Captain on the Varsity Football Team. I'm looking forward to continuing my football career at the college level in the Fall.
Biggest Takeaway from DDA 2018:
The man cave event was powerful. Being able to listen to all of them pour knowledge into us and tell us things I'll use for the rest of my life; that was indredible.
Tips for Future Dreamers:
Be relentless. If you fall, get right back up and keep on going. That's what everyone here has been talking about. You're never really done, there's always something else to achieve or work towards.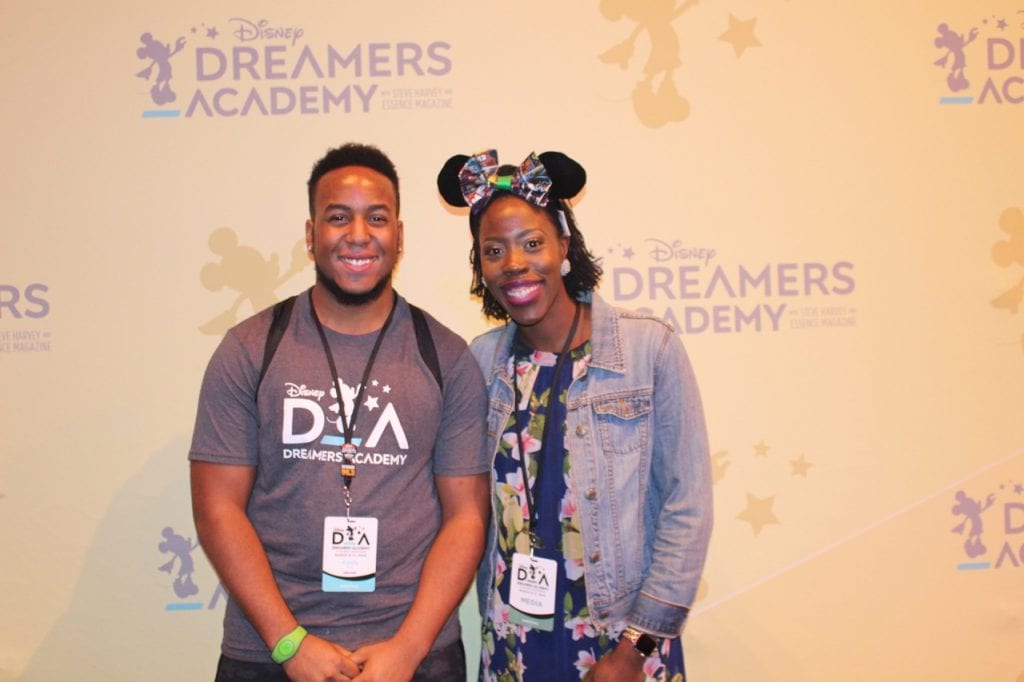 Meet Stephanie (Woodbridge, VA)
Bio (from DDA):
I am currently a senior at Christ Chapel Academy in Woodbridge, Virginia. In school, I maintain a 4.06 GPA while still being involved in the worship team, National Honor Society, captain of the volleyball team, captain of the soccer team, and basketball manager.
After graduating, I hope to attend a college of my choice with a partial or full scholarship. Outside of school, I love spending time with my family and friends and also writing my own music. Singing is something I am very passionate about and one day hopes to share my gift with others even more.
Biggest Takeaway:
Meeting new people and hearing their stories. I realized how much we all relate to each other. But how we are all different at the end of the day. Really just listening to all the speakers and how they really make an impact on our lives. I've taken a lot of notes that I'll be able to look back on for the rest of my life.
Tips for Future Dreamers:
My favorite quote today was "Nobody puts a limit on how many times you fail'. No matter how many times you fail, don't give up, just keep pushing. Don't be afraid to try new things, be confident in yourself. Always take that first step because you never know when that door can be opened. My last tip is to expect the unexpected. Always think beyond your imagination.
Her big dream is to travel and sing. She wants to use that platform to motivate other young people her age. Stephanie has an incredible voice and also got to sing on commencement day for her fellow Dreamers. You can check out this short clip here.
*** Success story: I met Stephanie's mom through Steve Harvey's Act Like A Success Conference, where I also teach Blogging and Social Media 101 in the online institute. She had heard of the event. But it was when she saw one of my posts last year, that she encouraged Stephanie to apply! The rest is history 🙂 It was fun to meet her and run into them at the airport going and coming from DDA.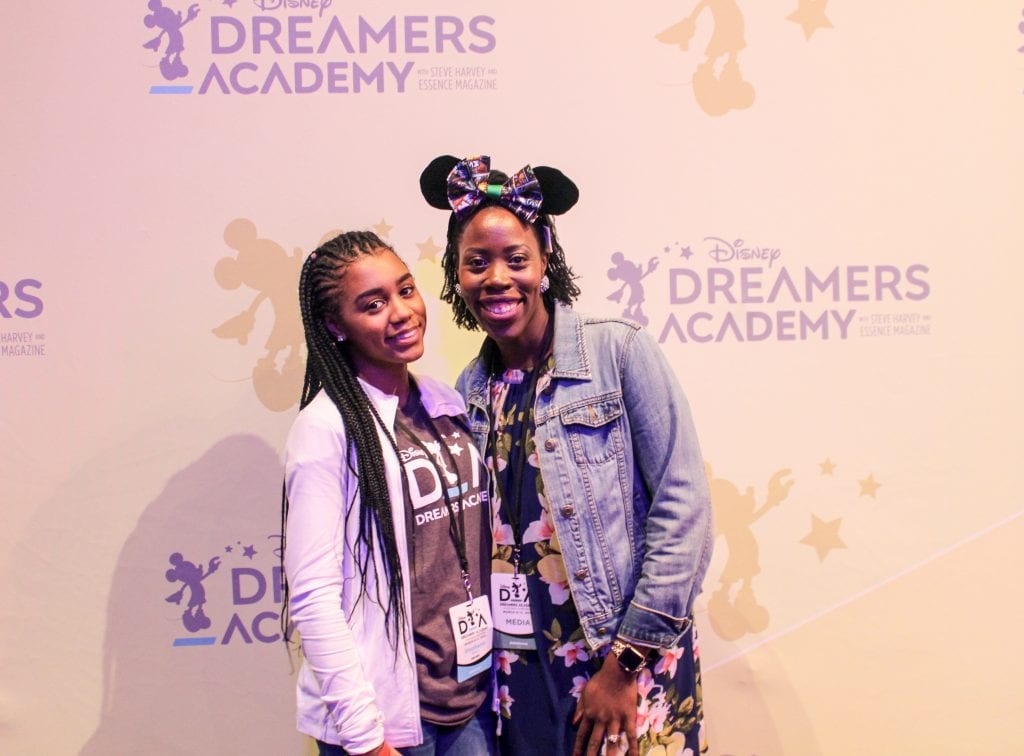 I can't wait to see how these Dreamers shake up the world in a good way. I'll be sharing more insights and behind-the-scenes from the 2018 Disney Dreamers Academy soon! Stay tuned!
In case you missed it, below is everything I've written highlighting the Disney Dreamers Academy over the last couple of years. I encourage you to read and share with others who might be blessed by this program.
2018 Coverage
1. Dreams Deferred: Action Steps Parents Can Take to Start Living Their Dreams 
2017 Coverage
2016 Coverage
---
I was hosted by Walt Disney World as part of the media team to attend and cover the Disney Dreamers Academy. As always, the thoughts and opinions are my own.