As you remember from my recent post, The Little Mermaid turns 30 this year! And to celebrate, this ultimate classic is now available in the Walt Disney Signature Collection.
The Little Mermaid is the seventh title to join the Collection, which includes groundbreaking films created or inspired by the imagination and legacy of Walt Disney, featuring timeless stories and characters that have touched generations.
The film takes its place alongside "Snow White and the Seven Dwarfs," "Beauty and the Beast," "Pinocchio," "Bambi," "The Lion King" and "Lady and the Tramp."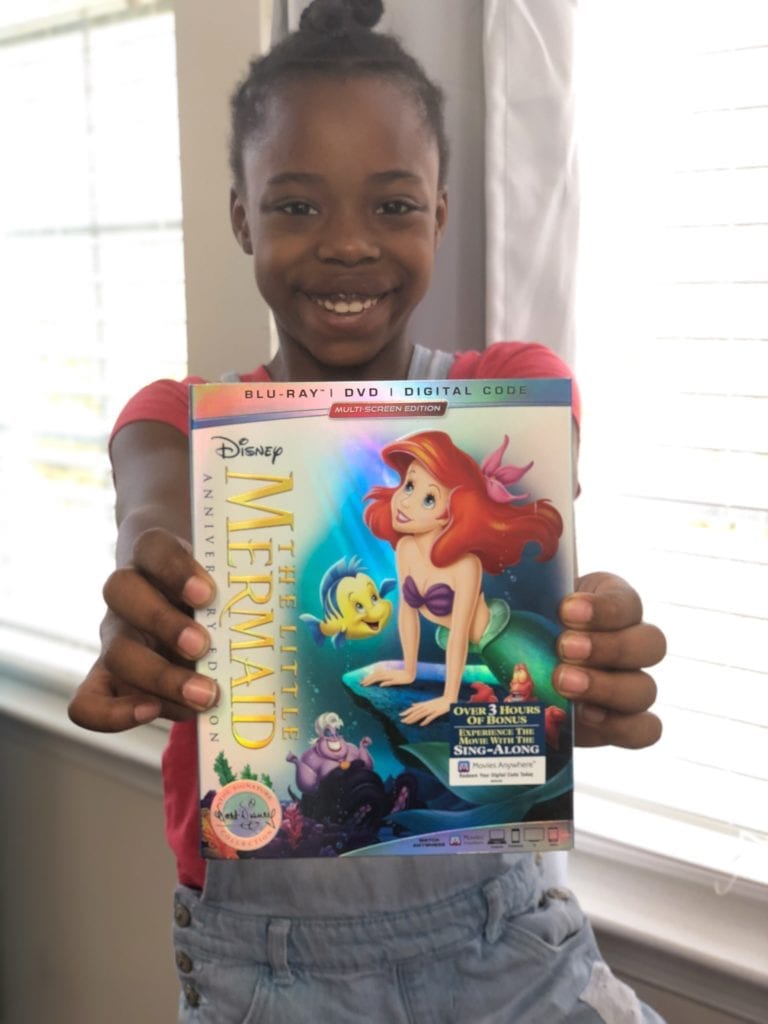 8 Things You May Have Missed in The Little Mermaid (I sure did)
Ok, so most of these I definitely didn't know. And I for sure did not see any signs of Mickey and Goofy. Did you? Check out this short recap from 'Oh My Disney' and let me know!

Things You Didn't Know About The Little Mermaid | Oh My Disney
Some of my favorite Bonus Features:
As you know with Disney, they will always have special bonus features available when you take home the DVD/Bluray and Digital films. And The Little Mermaid 30th Anniversray is no exception!
Sing-Along Mode 

First of all, you already know from me sharing about my elementary school solo that this is at the top of my list of faves! LOL And what is better than singing at the top of your lungs in the privacy of your home?
This bonus feature makes it easy to sing your favorite songs in this version of the film.

Inside the recording studio

"What I Want From You…Is YOUR VOICE"

– Enter the recording studio and get an inside look at the cast of "The Little Mermaid" in their original recording sessions. I am a HUGE fan of anything behind-the-scenes and I love being able to get this close up look at these sessions.

Stories from Walt's Office

Being able to visit the Walt Disney Familly Museum last year has given me a deeper appreciation for his stories and who he was. 

Like Ariel, Walt Disney was a collector of many different things from miniatures to early mechanical characters that inspired the invention of audio-animatronics. We take a look at some the collections that Walt kept in his office in the third episode of this series.
And more! More hidden treasures like Alan Menken and the Leading Ladies Song, DCapella "Part of Your World" Music Video and of course awesome classic bonus features.
As in previous releases, you will also get:
Deleted Character: Harold The Merman

Under The Scene: The Art Of Live Action Reference

Howard's Lecture

Audio Commentary With Ron Clements, John Musker and Alan Menken
Digital Exclusives:
We are a digital family through and through, smart TV and everything. We immediately download digital movies as soon as we can. So I always love when there are some digital exclusives. And with this edition, you can look forward to:
"Part of Your World" – A 30-Year Retrospective

– Songwriter Alan Menken and Jodi Benson, the acting and singing voice of Ariel, sing the epitome of Disney "I Want" songs "Part of Your World" and discuss its impact since it was first heard 30 years ago.

Classic Bonus Features –

Over 3

additional

hours of previously released classic bonus features including Deleted Scenes, Easter Eggs, Music Videos and more!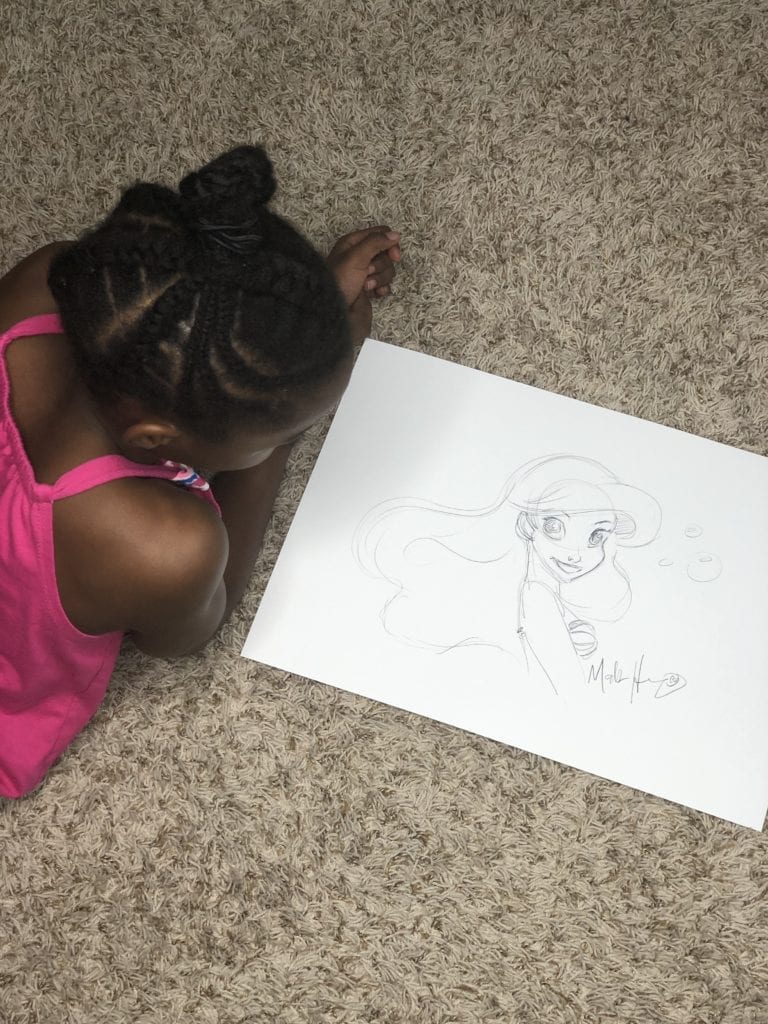 For the first time, it's now available Digitally in HD, 4K Ultra HD and Movies Anywhere and now on 4K Ultra HD and Blu-ray™ on Feb. 26th!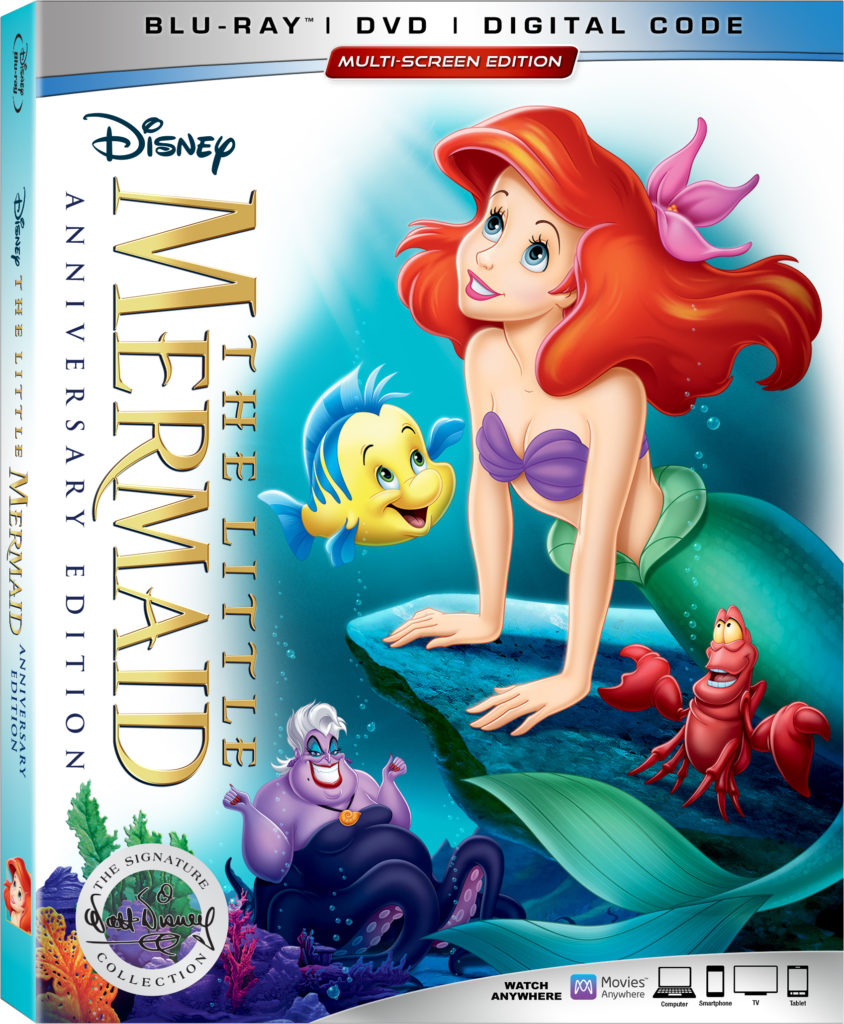 In case you missed it…
Below is my previous coverage for Ralph Breaks The Internet Event:
---
This trip to Los Angeles to cover the #RalphBreaksTheInternetEvent and #TheLittleMermaidBluray was sponsored by Disney. As always, all thoughts and opinions are my own.