Ok I'm back with some more fantastic and amazing pixie dust scoop from my trip to LA for the Ralph Breaks the Internet Event. I'm a huge fan of virtual reality (VR). If you've never experienced any VR, then you definitely want this to be your first. While in LA, we got to be amongst the first to check out the new Ralph Breaks VR experience.
It is literally a 360-degree virtual reality – from looks, to touch, to sounds, smells and movement, they've thought of it all. ILMxLAB was launched by Lucasfilm in 2015 in order to transform entertainment and storytelling. Well, when you put two powerhouses together: ILMxLAB and The VOID, you have no choice but to create MAGIC!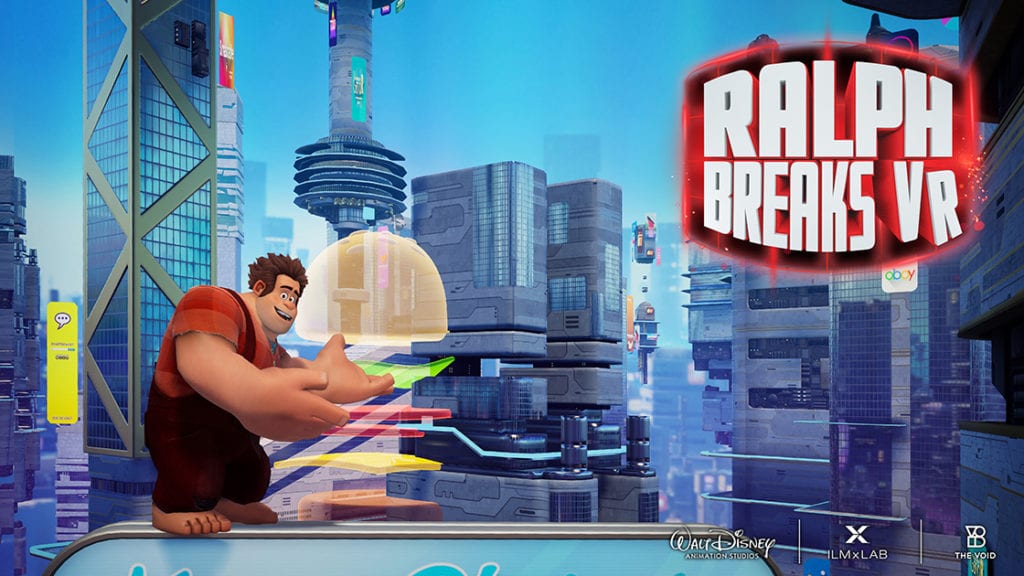 Along with Walt Disney Animation Studios, they brought Ralph Breaks the Internet to life. And it is indescribable, but I'll try my best. In Ralph Breaks VR, you and your friends will sneak onto the internet to play the newest, coolest video game ever. Seriously, it is so dope! Like, it's one thing to play video games, and it's another to be IN the video game playing 😱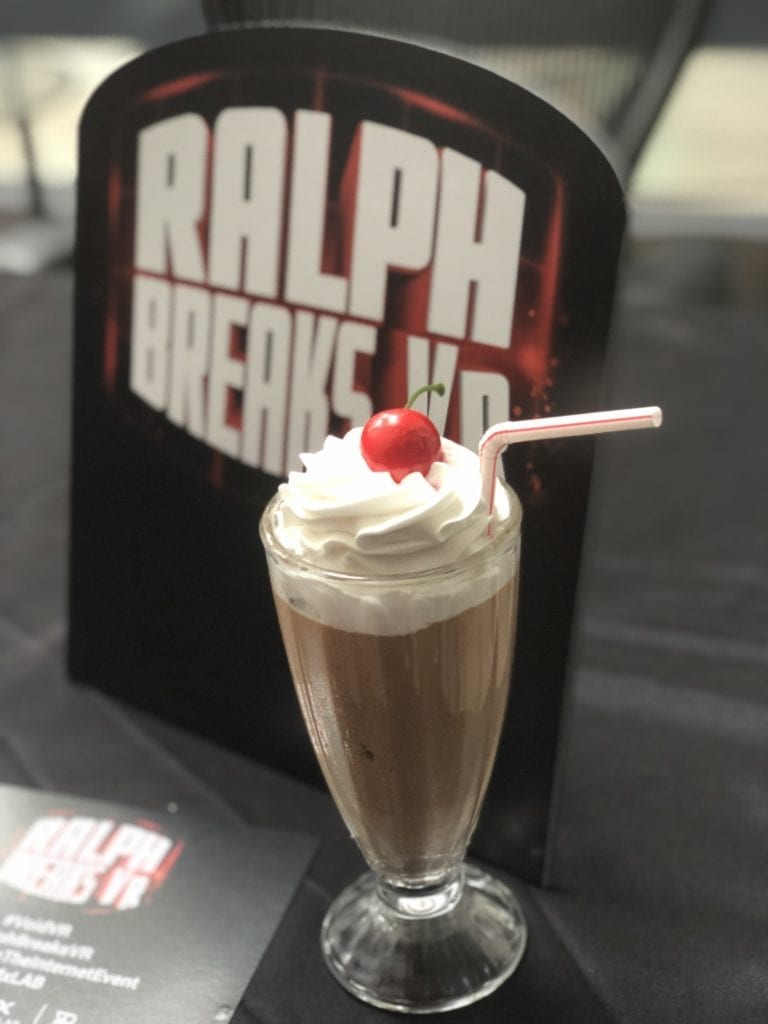 My first The VOID VR Experience
I mentioned in my previous post that I was able to experience the Star Wars Secrets of the Empire earlier this year. I was at Disney covering the Disney Dreamers Academy and had never even heard of anything like this.
We were so clueless as to what exactly we were about to experience. And just like Ralph Breaks VR, I couldn't really describe it. But came out wanting to go again and again! Where else can you turn into a Storm Trooper?! It was unlike anything I had ever seen. And both of these experiences are completely unique but equally exciting!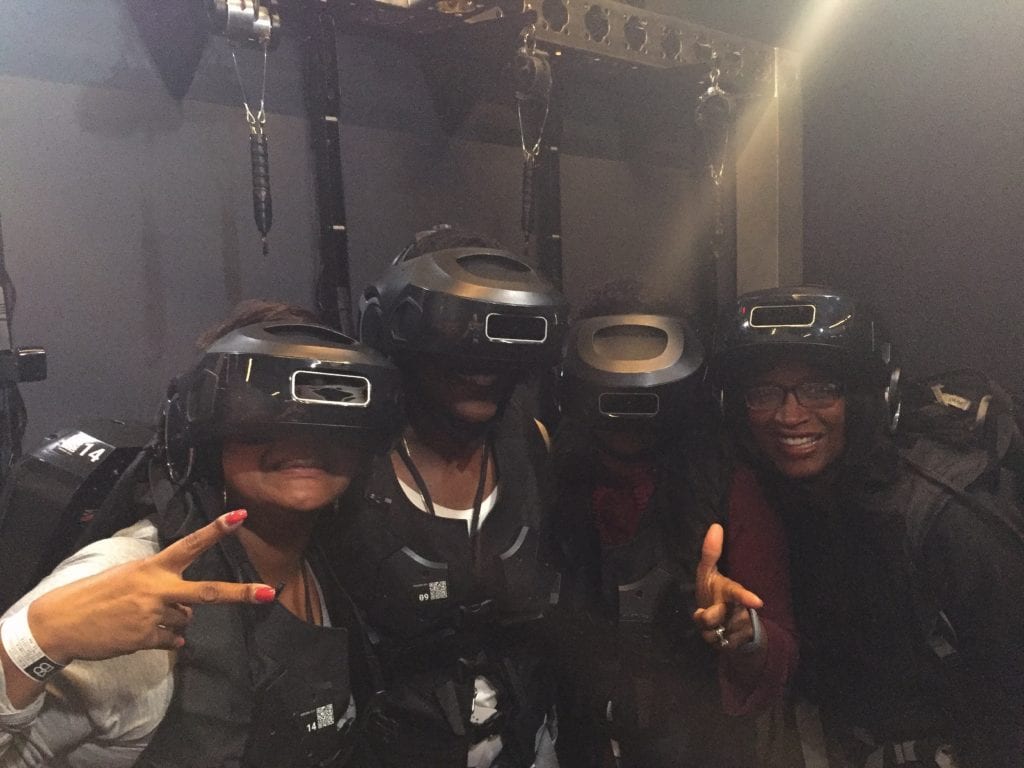 Once I realized that The VOID was behind Ralph Breaks VR, I had no doubt we were in for a real treat! I was counting down until we got to go inside the internet with Ralph and Vanellope.
But first…Yummy pancakes and other breakfast treats
We got spoiled y'all. Since only 4 people could go on the VR at a time, they made sure we were taken care of while we waited. So they had an amazing breakfast spread waiting for us. No milkshakes but the yogurt parfaits were close enough 😋 And check out this menu – everything was so goooood!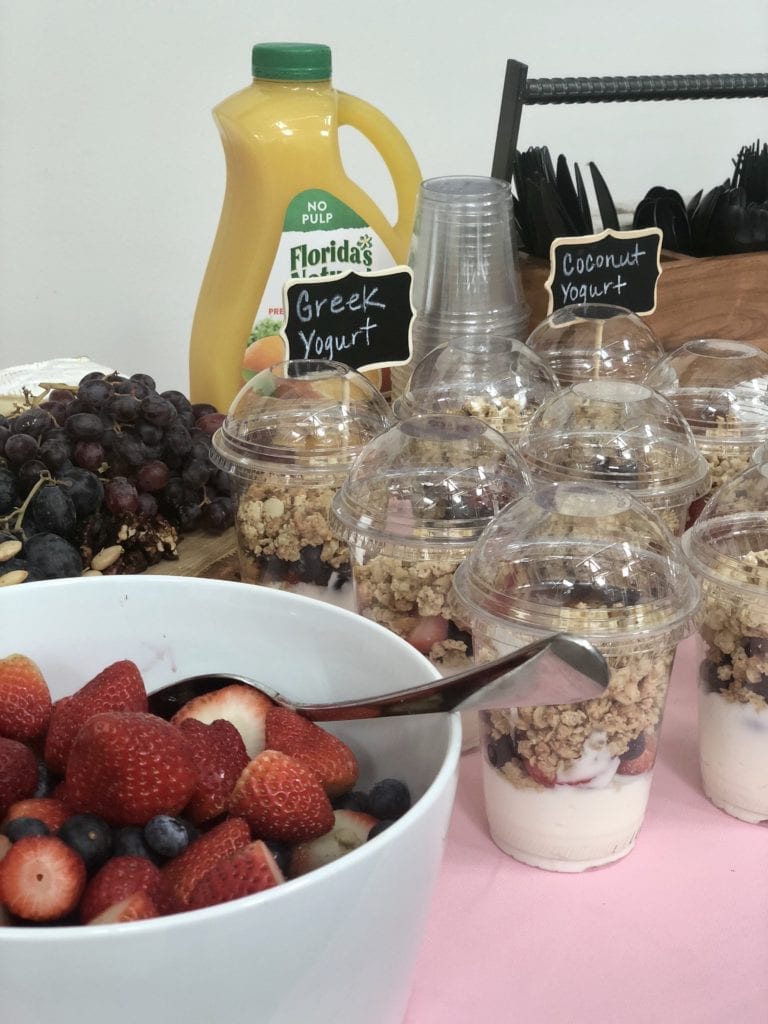 Treats, treats and more yummy treats…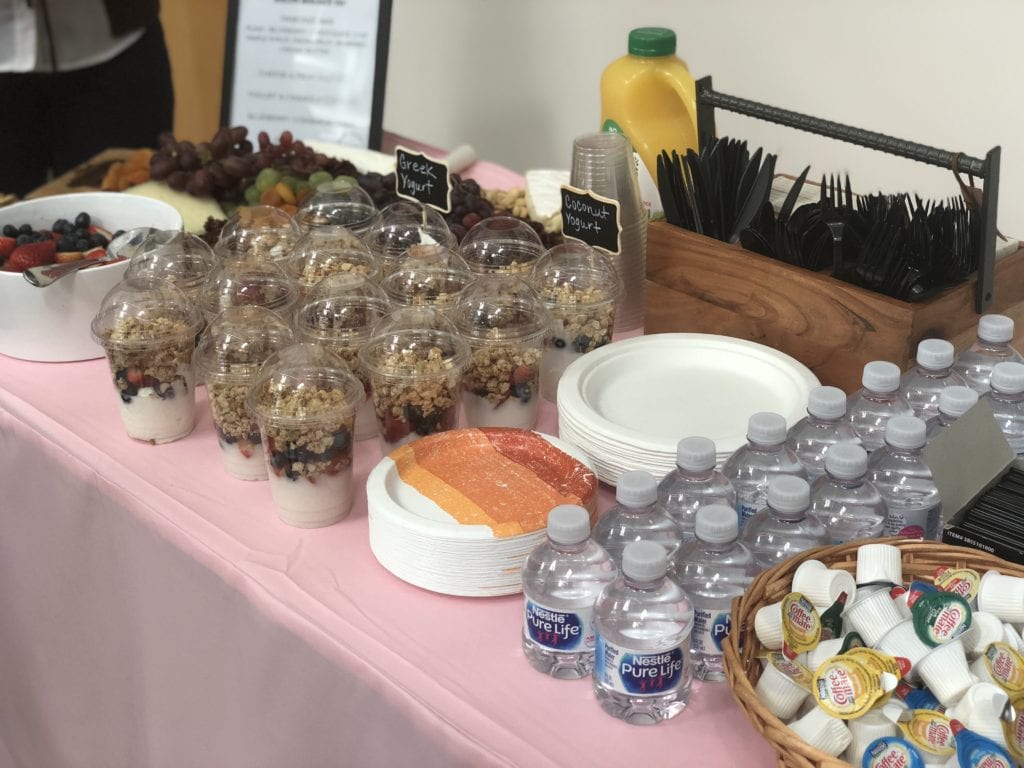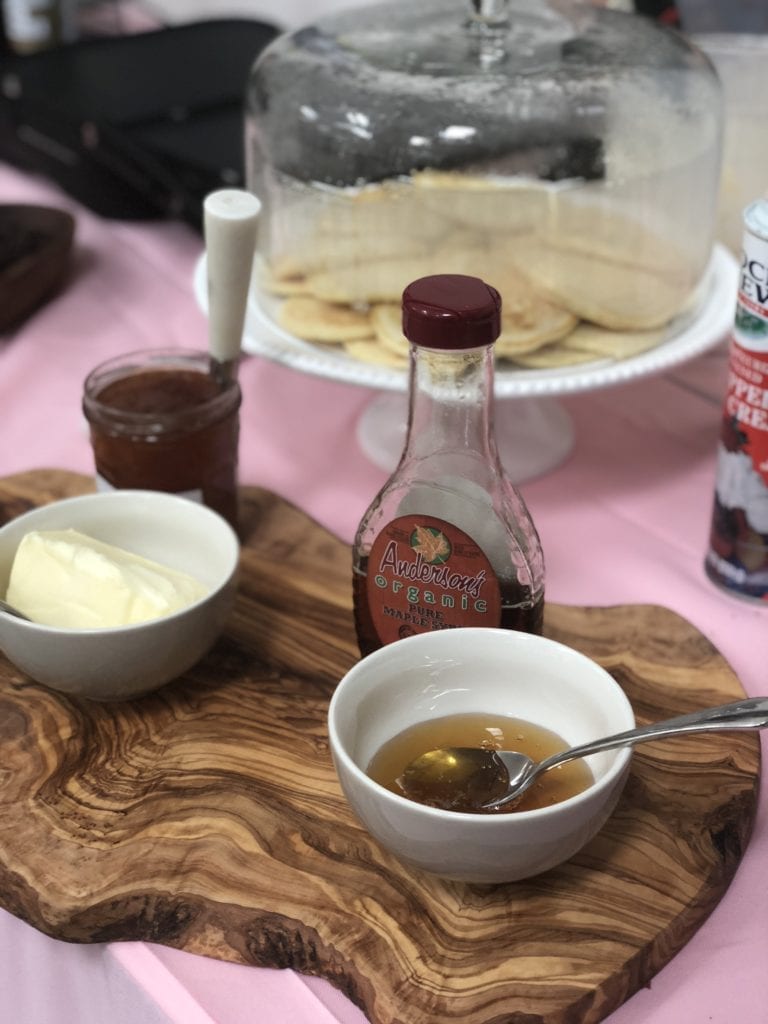 We also got to take home our own pancake mix!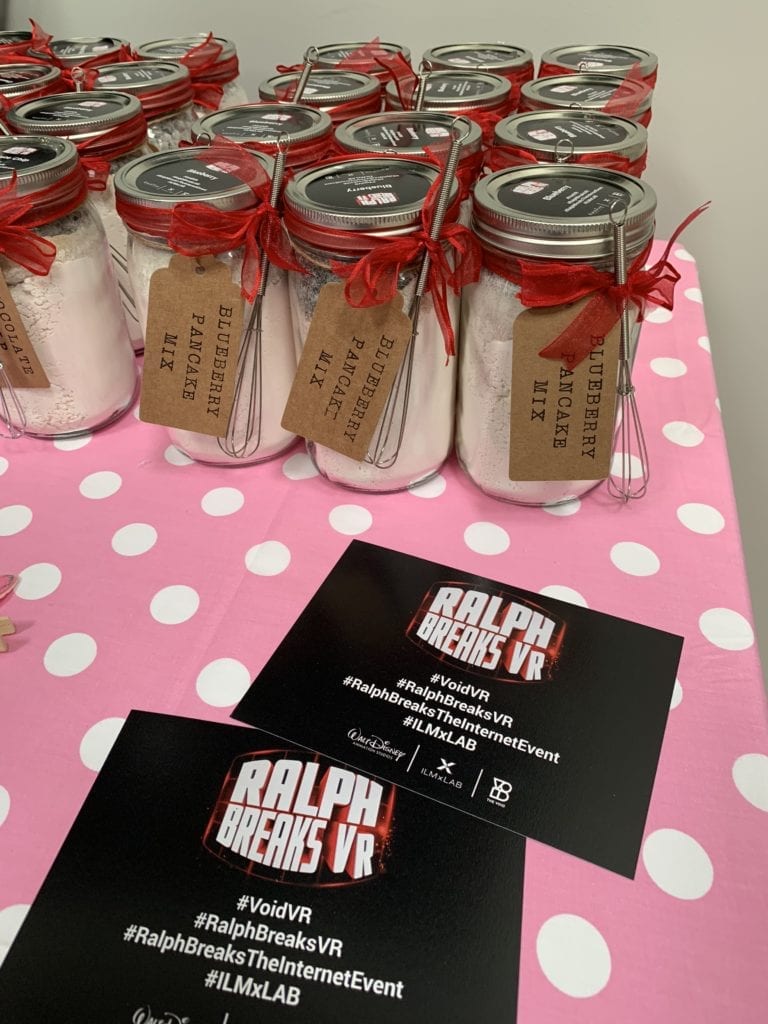 Time to Break VR!
It was finally time for us to explore the internet with our friends! Once you have all of your gear on and you're ready to go, you get transformed into one of the characters from the film. I loved that we got to choose who we wanted to be. And I had such a fun group too!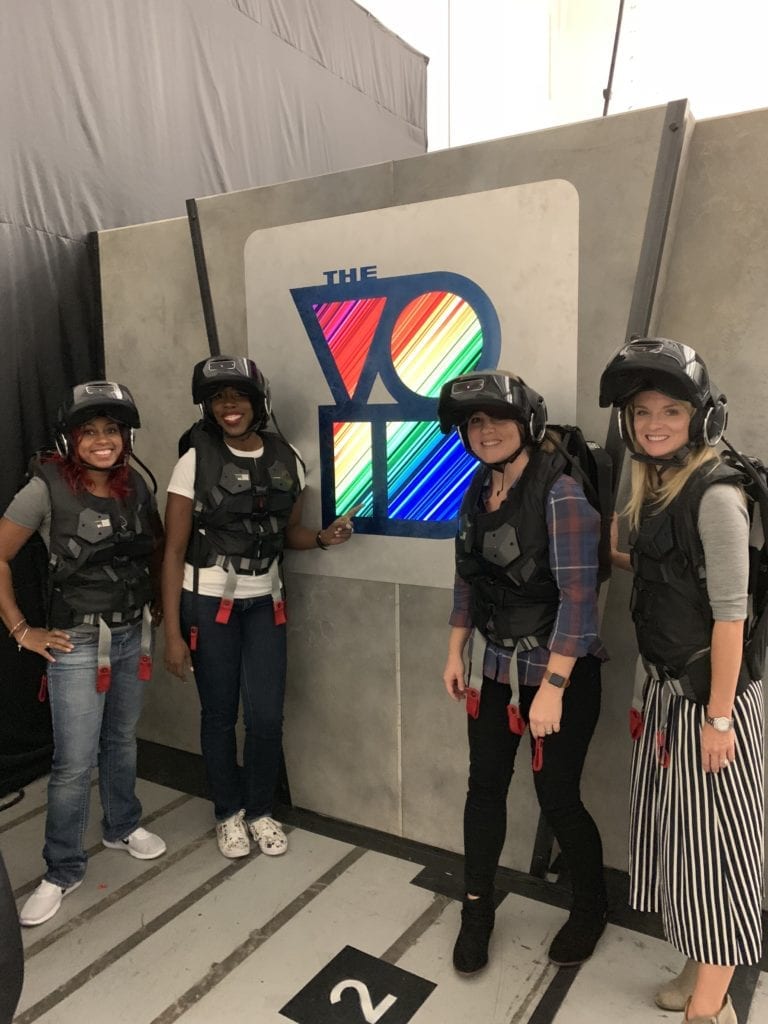 Once we're in our gear, we're greeted by Ralph and Vanellope and are whisked away to help them break into the internet. Annndd there's an actual game built in where you can score points!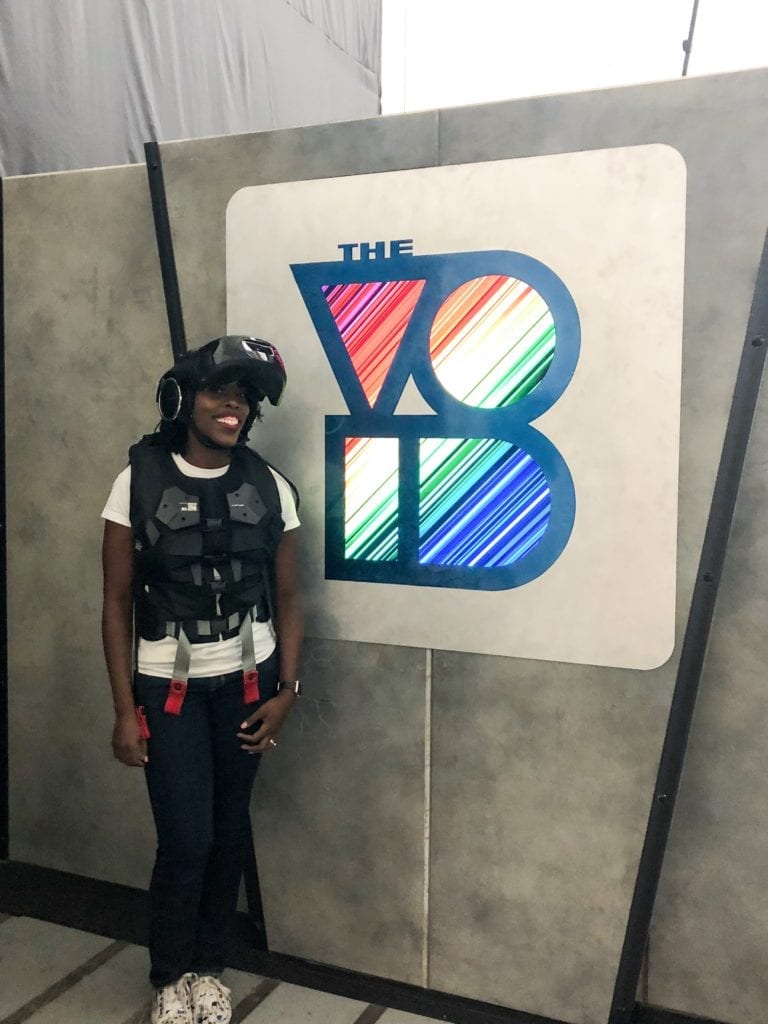 Check out the #RalphBreaksVR Trailer here
This is as close as you'll get to the real thing until you can experience it for yourself.
I can't even tell you. I just got excited watching it all over again. This trailer is just a small snippet of the adventure that awaits once you step into this unique VR experience.
As you can see from the trailer, you get to go in teams of 4 (so take people you with you that you'll have fun with 😄).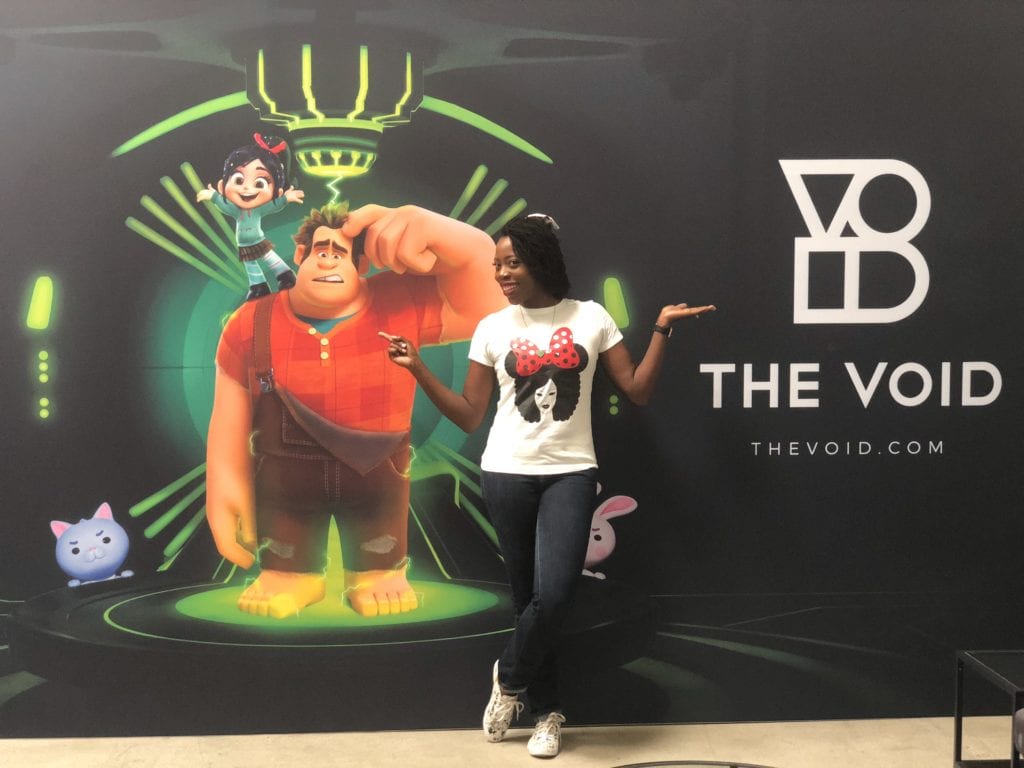 Just saying hi to old friends
Because the photo opps here were just too cute. I didn't even get them all, but here are a few!
About The VOID
The VOID has eight experience centers globally, including five locations in the United States, two locations in Canada and one location in Dubai, U.A.E. For more information and to purchase tickets, visit www.thevoid.com and follow @voidvr on Instagram, Facebook and Twitter.
About ILMxLAB
"Step Inside Our Stories"
The award-winning team strives to transition from storytelling to storyliving by using VR, AR and other emerging technologies to bring worlds to life and establish deep and intimate connections to characters. ILMxLAB develops and publishes premium, story-based immersive entertainment experiences for the home, theatre and public venues. For more information, visit ILMxLAB.com and follow ILMxLAB on Facebook, Twitter, Instagram, and YouTube.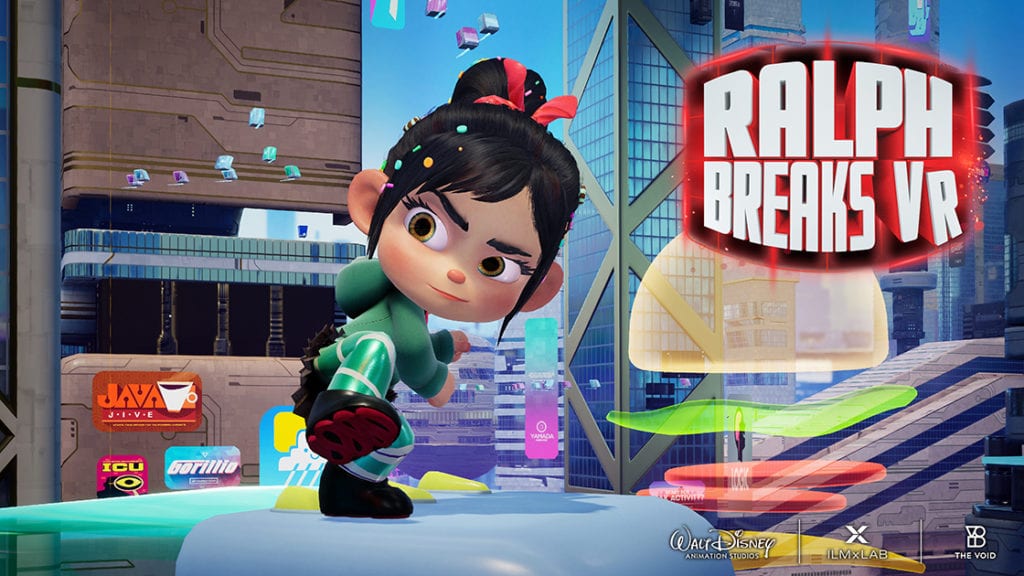 Pancake…Milkshake…Pancake…Pancake…Pancake!
I feel like I need to share this part of the trailer so you understand why this photo op was so much fun LOL
I can't get enough of it! 🤣😂😅😆Thank you The VOID for creating this exclusive experience just for us.


Tickets are on sale NOW for RALPH BREAKS VR!
Ralph Breaks VR will be available at all North American VOID Experience Centers starting next week, November 21st. You can now purchase your tickets here to check out this one-of-a-kind hyper-reality experience for yourself! Go watch the film, then go "Break VR" with Ralph and Vanellope. Now that's definitely something to smile about! 😄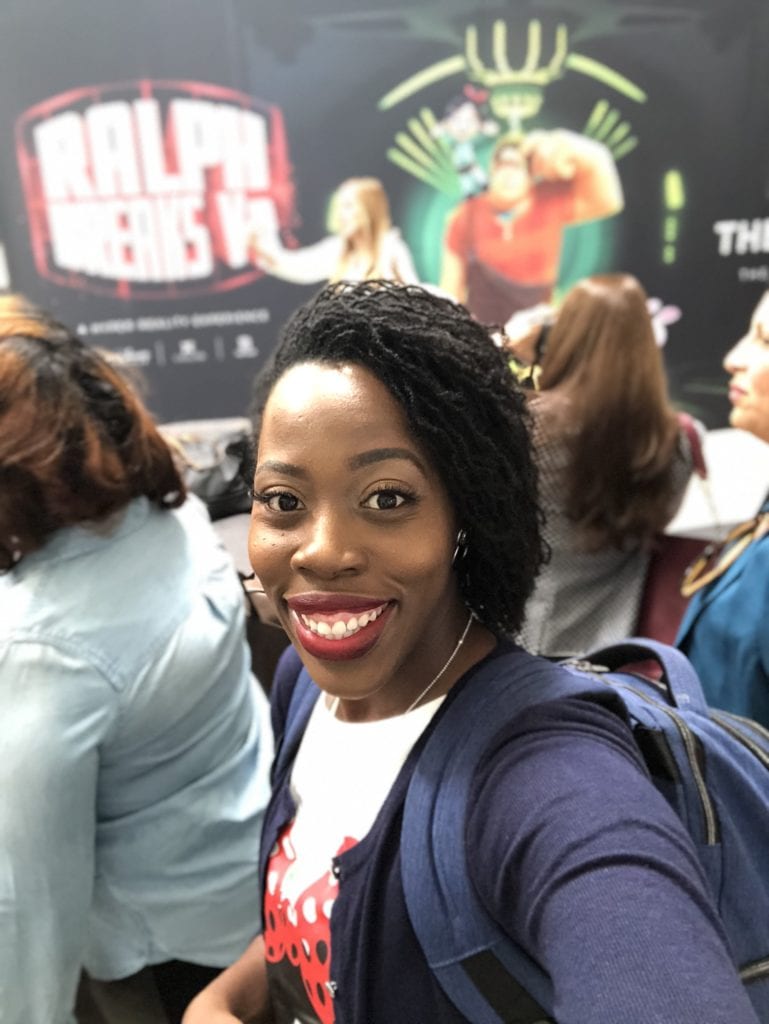 Ralph Breaks The Internet Opens in Theaters 11/21/18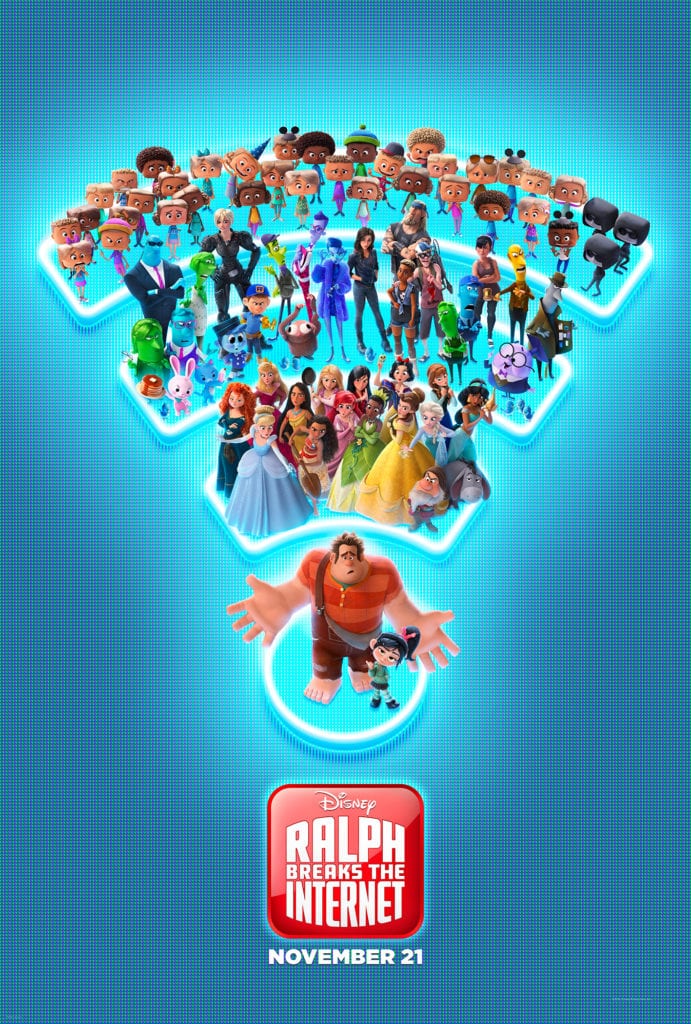 Be sure to Follow all the happenings on social media:
Ralph Breaks The Internet: Facebook ⎮ Twitter  (#RalphBreaksTheInternet)⎮ Instagram ⎪ #RalphBreaksTheInternetEvent
In case you missed it…
Below is my previous coverage for Ralph Breaks The Internet Event:
RALPH BREAKS THE INTERNET FUN IS HAPPENING IN LA AND I'LL BE THERE 11/4-11/6
ALL ABOUT MY 'RALPH BREAKS THE INTERNET' WORLD PREMIERE EXPERIENCE #RALPHBREAKSTHEINTERNETEVENT
This trip to Los Angeles to cover the #RalphBreaksTheInternetEvent was sponsored by Disney. As always, all thoughts and opinions are my own.