Visiting the Walt Disney Family Museum last week was an item I got to cross off of my "Disney list" of things I must do. While in San Francisco for the Incredibles 2 Event, Marshall made it happen for us. And 24 of 25 of us were first-timers so it was that much more special.
I'll be sharing more about the event and Incredibles 2 coming out June 15th over the coming weeks. Since we were in the vicinity of the museum early, we got to get a surprise stop at Lucas Film which is right down the street.
Lucas Films
We got to make a surprise stop at Lucasfilm, thanks to Marshall. It is literally a hop, skip and jump away from the museum. So if you're visiting the museum, this would be a great add-on. The place where so much magic is made. We only had a few minutes to stop in to take some pics in the lobby. But those few minutes will be treasured forever.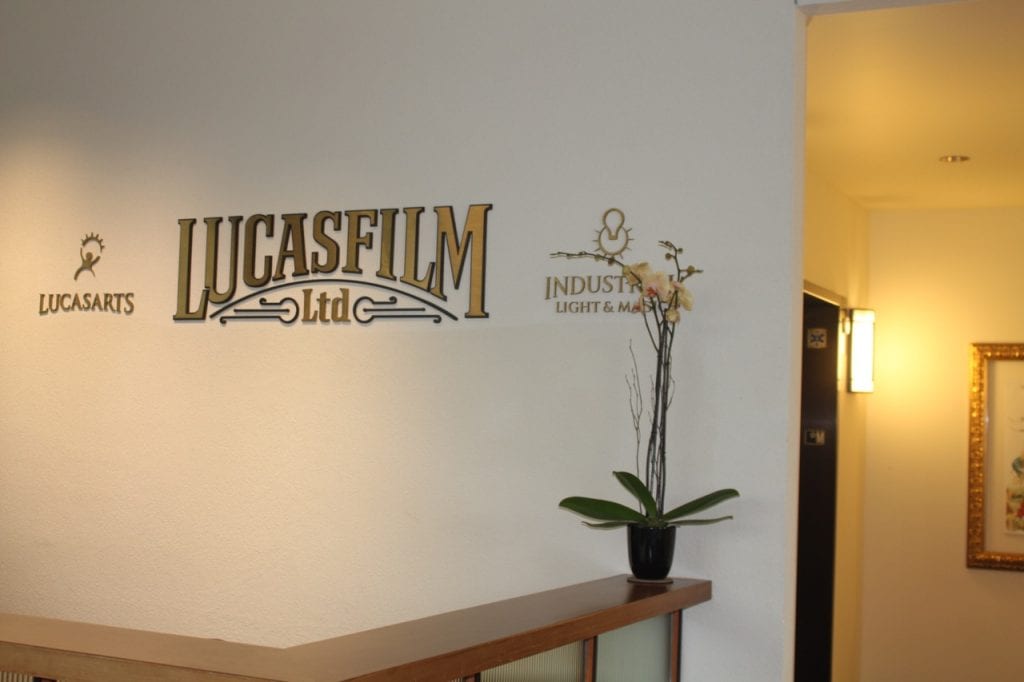 R2-D2 photo opps made my visit complete. After getting to take selfies with BB-8 and BB-9E, this photo was missing from the round-up 🙂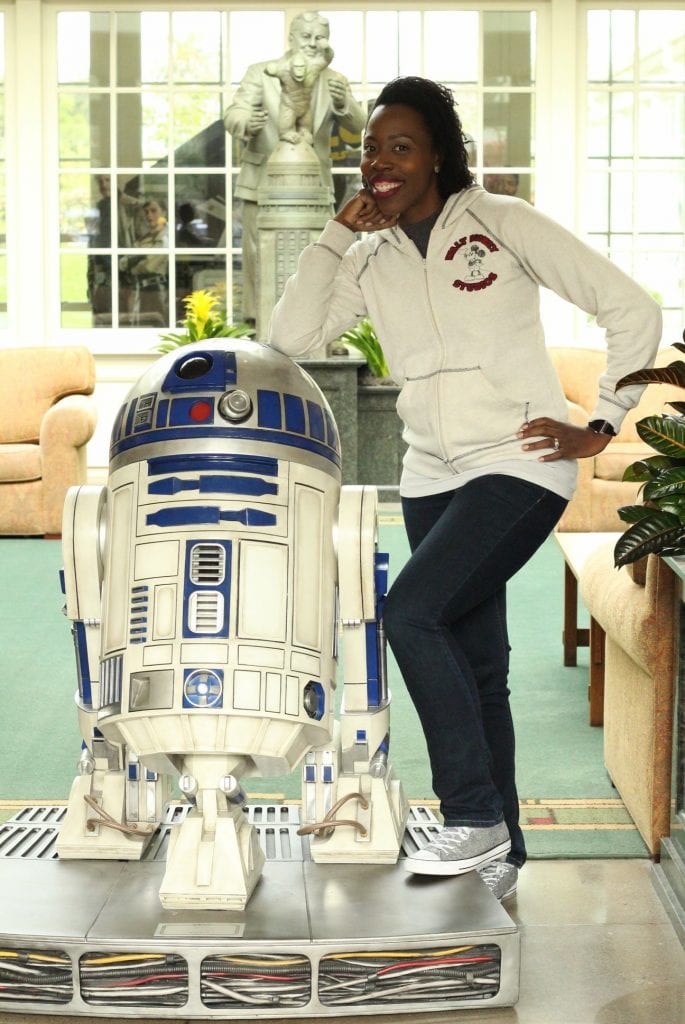 The Yoda Fountain
No caption or description needed. Just the pics 🙂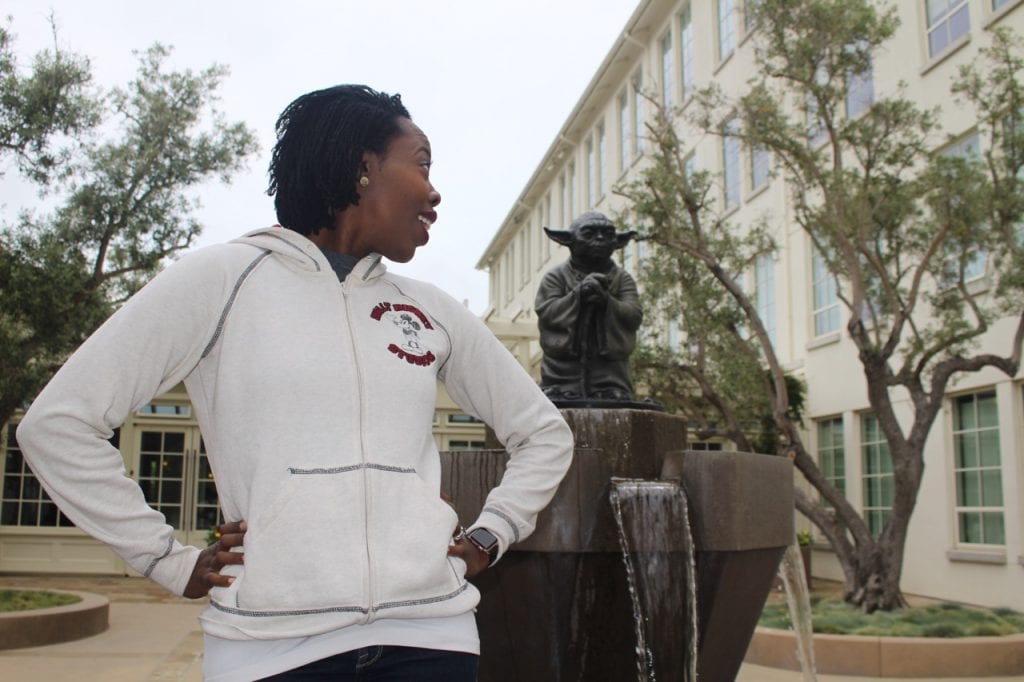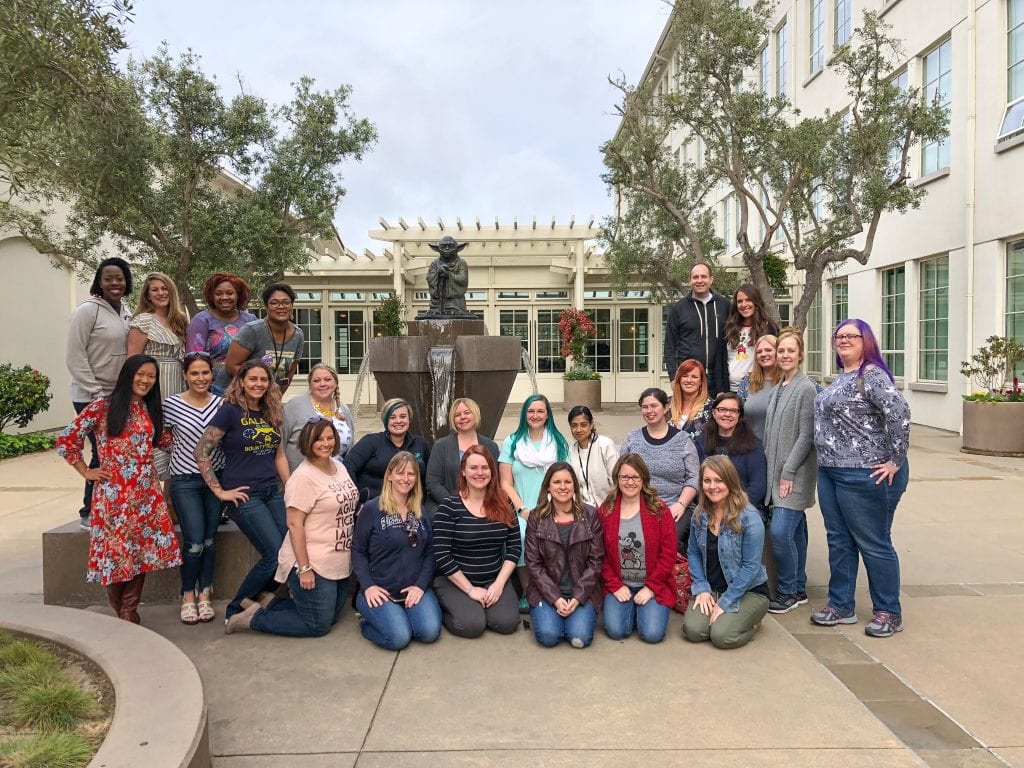 Gold Gate Bridge
This iconic bridge is located right near the museum. So while we waited for it to open we were able to grab some quick photos. It's a little tricky since there are high gates. But if you get your lens in between the gates, just right, you can get a good pic. I'm sooo glad we got to do this. I would've been really sad if we didn't get to see the bridge before we departed San Francisco.
Fun fact, I got to speak at Cisco headquarters last year. And if you didn't know, this bridge is where their name and logo come from.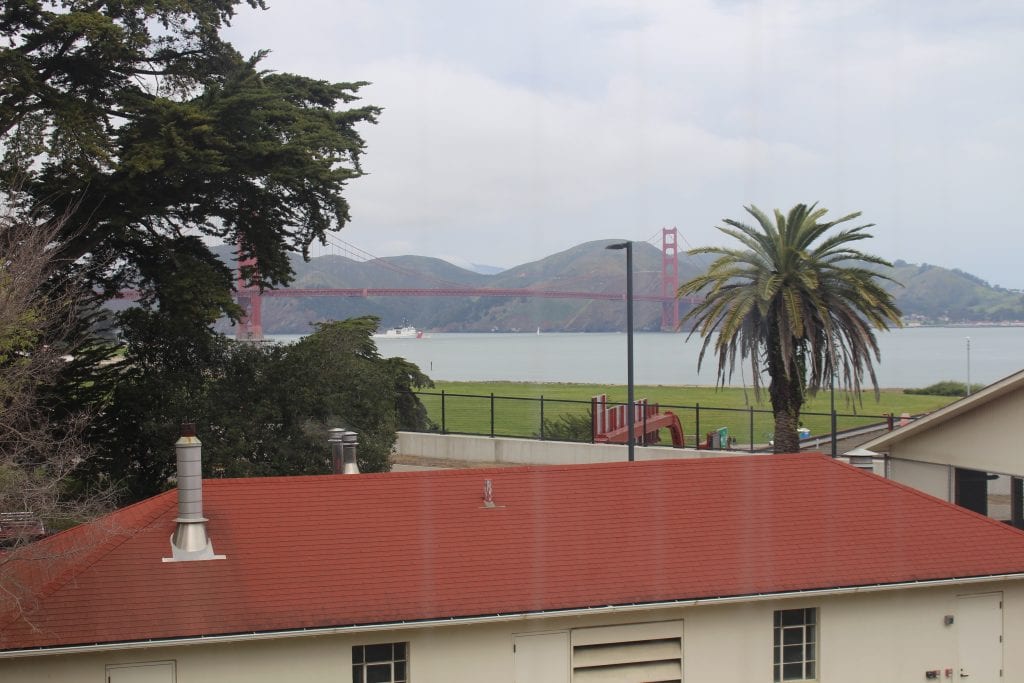 Planning for Walt Disney Family Museum
We got in right as they opened. While the museum brochure recommends 2-3 hours to fully explore their galleries, it's not nearly enough time for avid Disney fans. We were there for two hours and I feel like I barely scratched the service. There are a total of ten galleries to move through. Each of them has rich content, fun facts, and history.
I really appreciate the fact that there was a coat/bag check located on the lower level. So if you're traveling during the cooler months, this is great.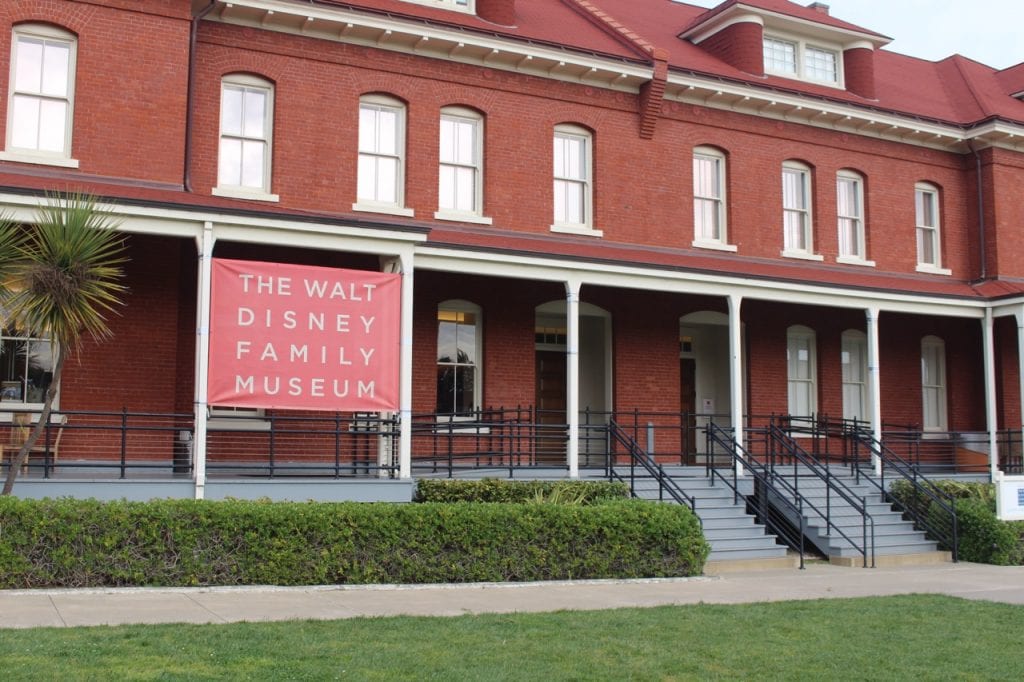 The Early Years
The first floor, for the most part, is dedicated to Walt's early years. You'll find a detailed timeline of his childhood, early drawings he made as a child, and more. I loved seeing the model Ford which was almost identical to the ambulance that he drove in the military.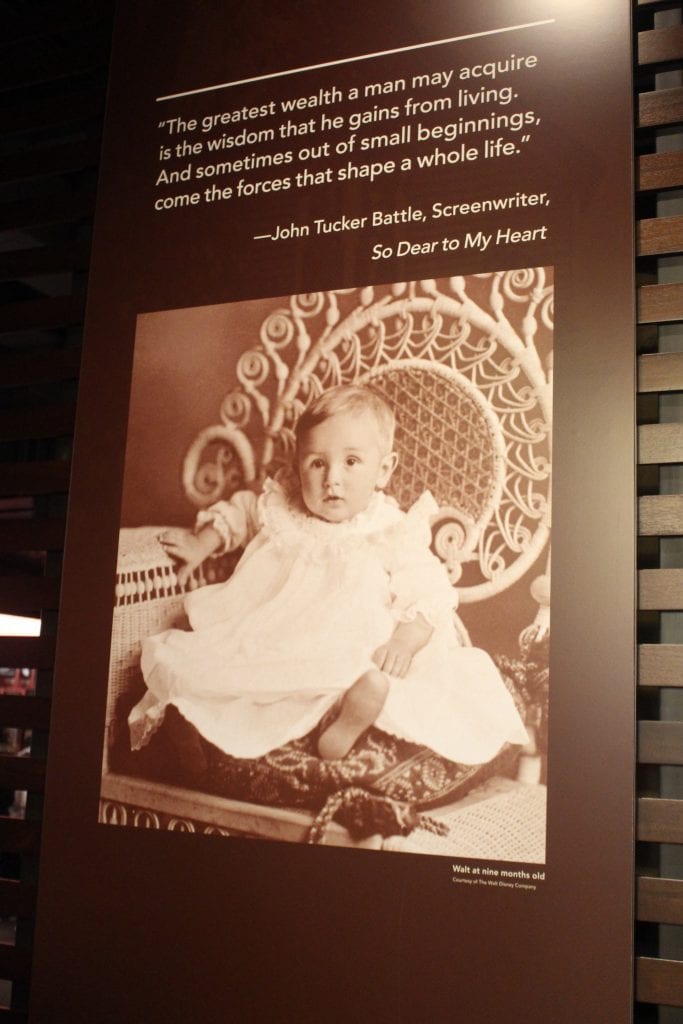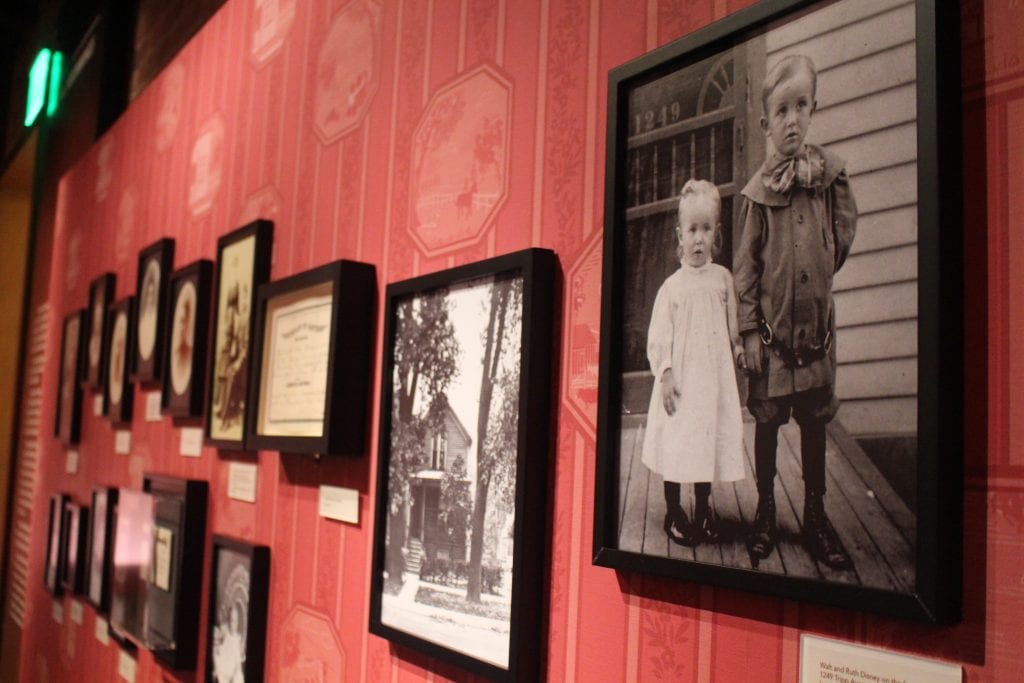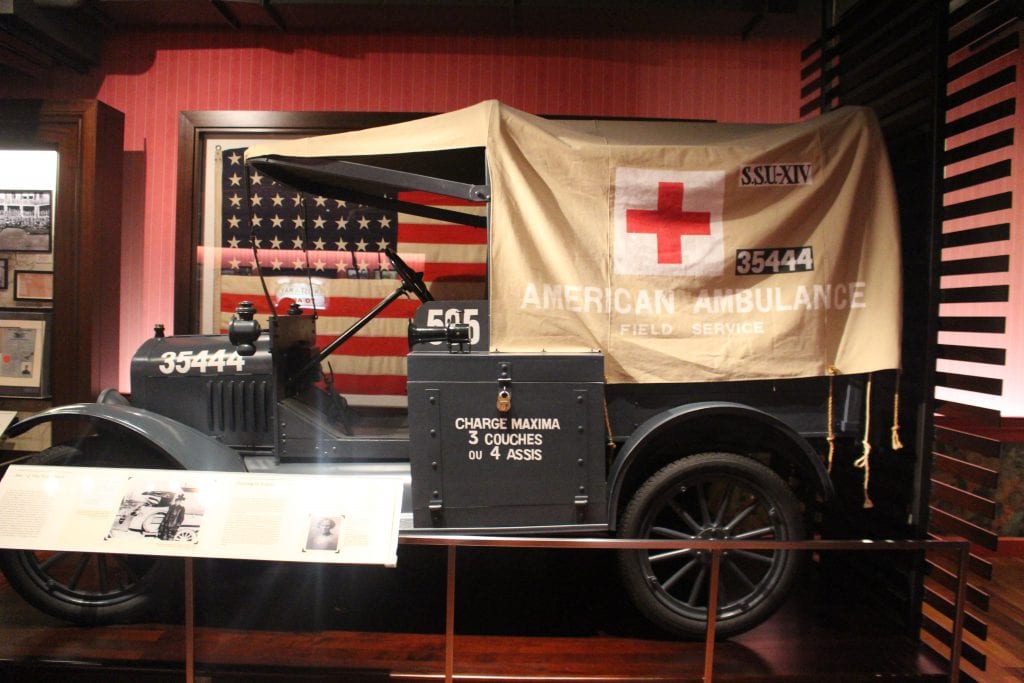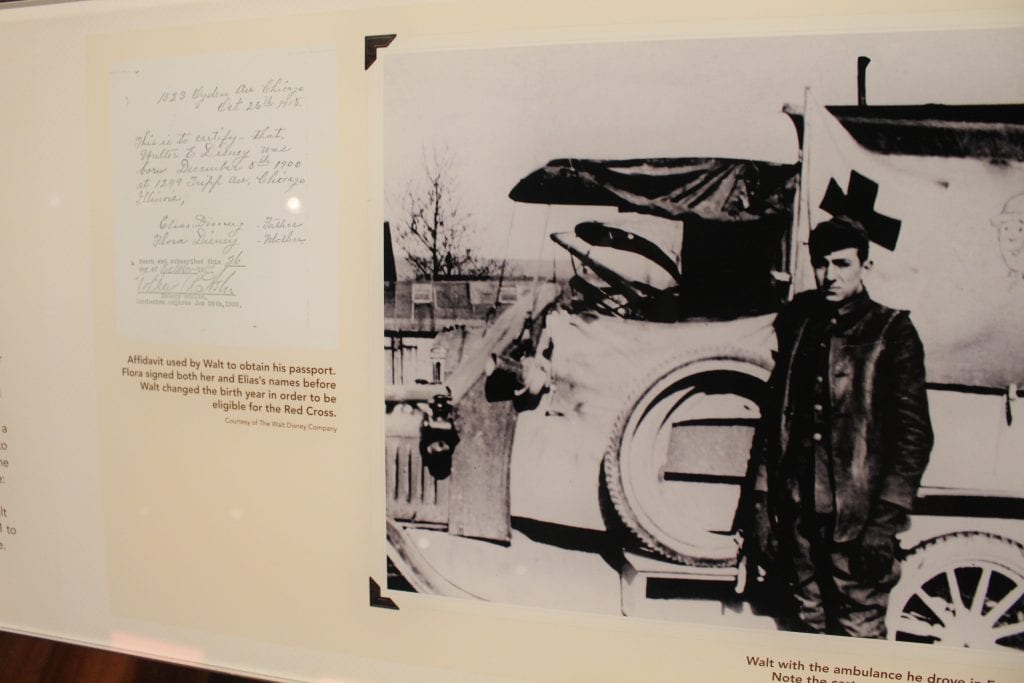 Exhibit highlights
Once you move through the first two galleries, you'll need to take the elevator to check out the rest. I'm so glad we had a veteran on with us because he made sure we knew that this elevator ride was part of the story. When you get on, you hear Walt's voice. He was describing a frightful train trip from the midwest to California. The doors to the elevator open up as he finishes his sentence.
The Glen Keane exhibit is new and is so incredible. To get to read more about this iconic animator, and see his work/story was phenomenal. Glen Keane Keane was a character animator at Walt Disney Animation Studios for like all of my favorite childhood films. They include The Little Mermaid, Beauty and the Beast, Aladdin, Pocahontas, Tarzan and Tangled.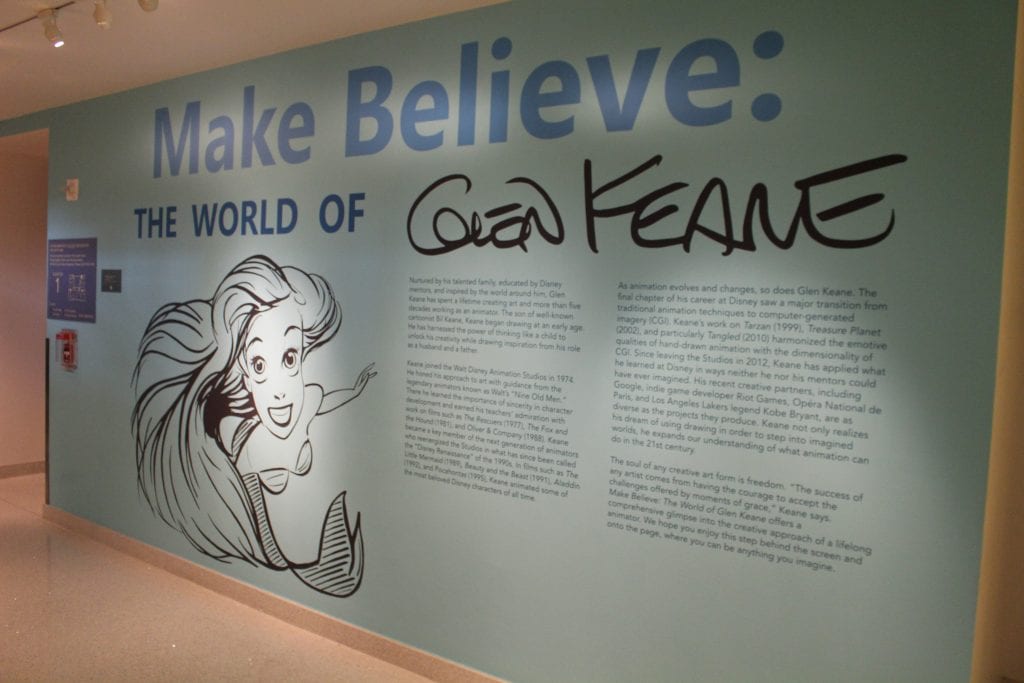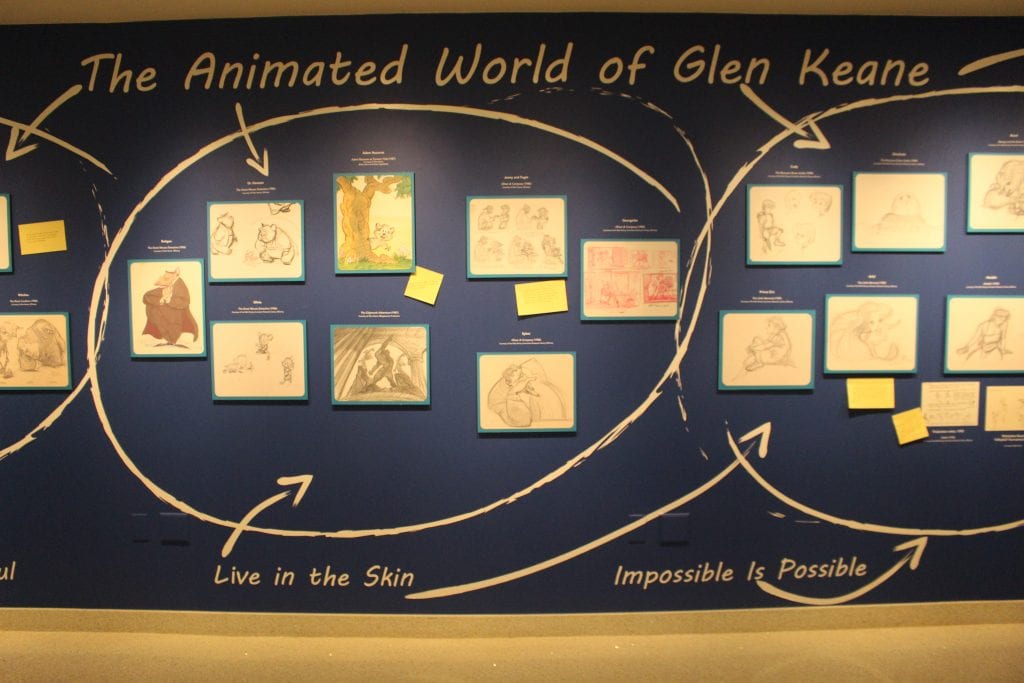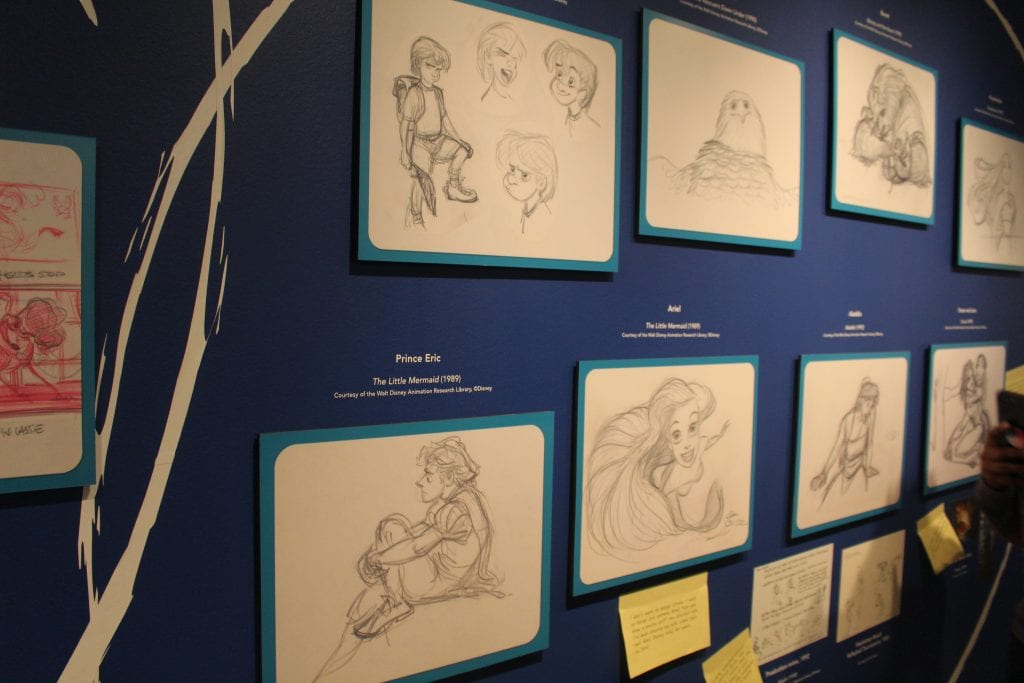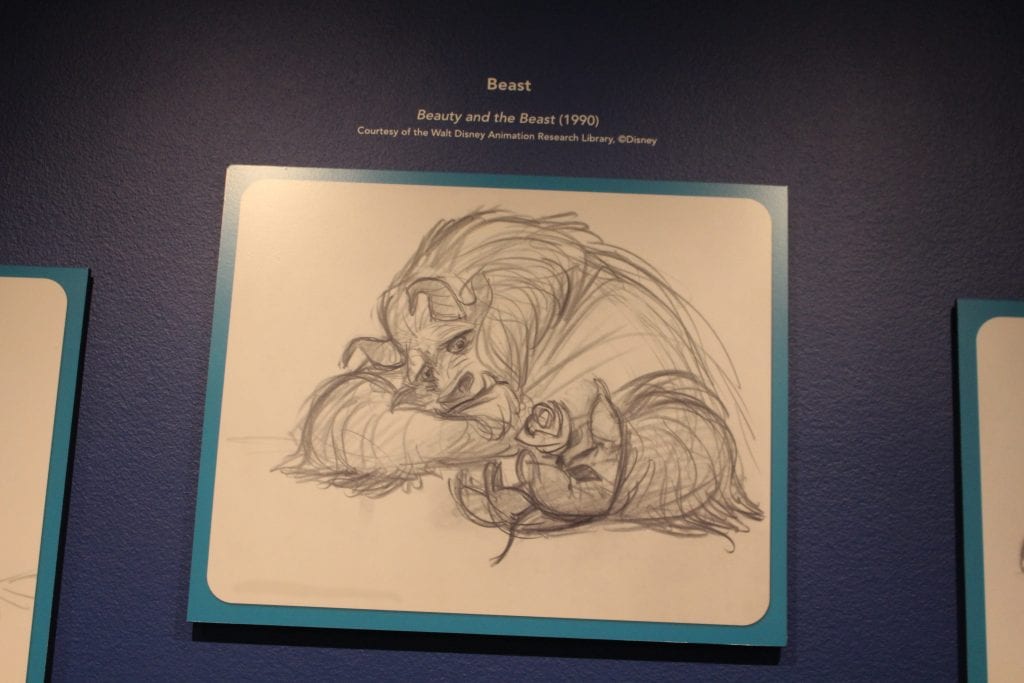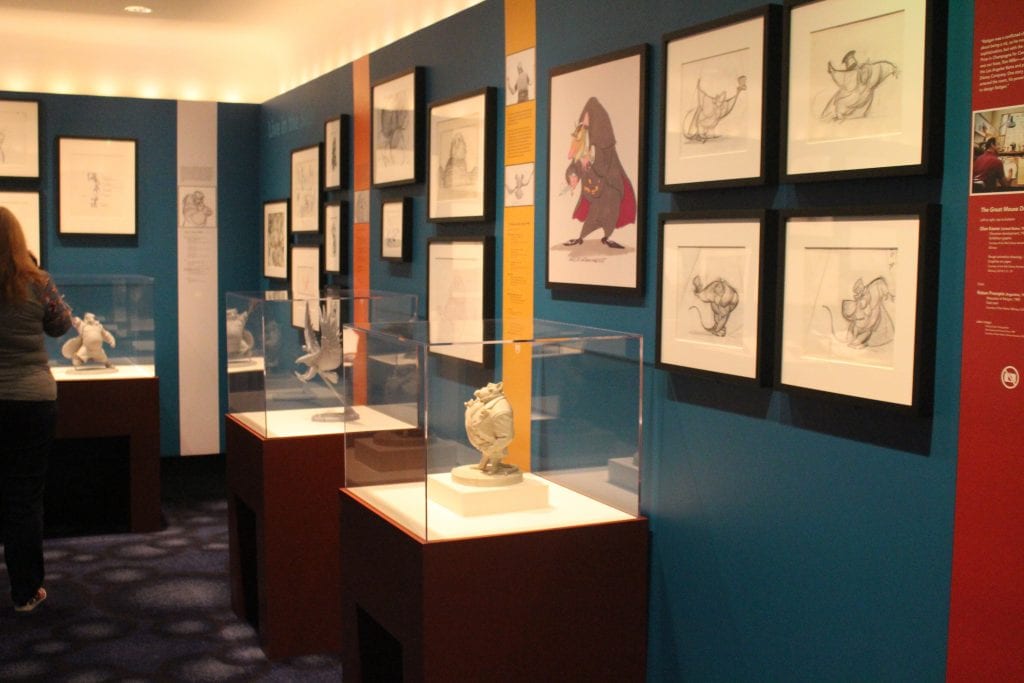 As you move through the different galleries, you can clearly see the different timelines that are changing along with each area. I appreciated all of the special touches within the exhibit. There were various interactive sections that you could hear from Walt himself.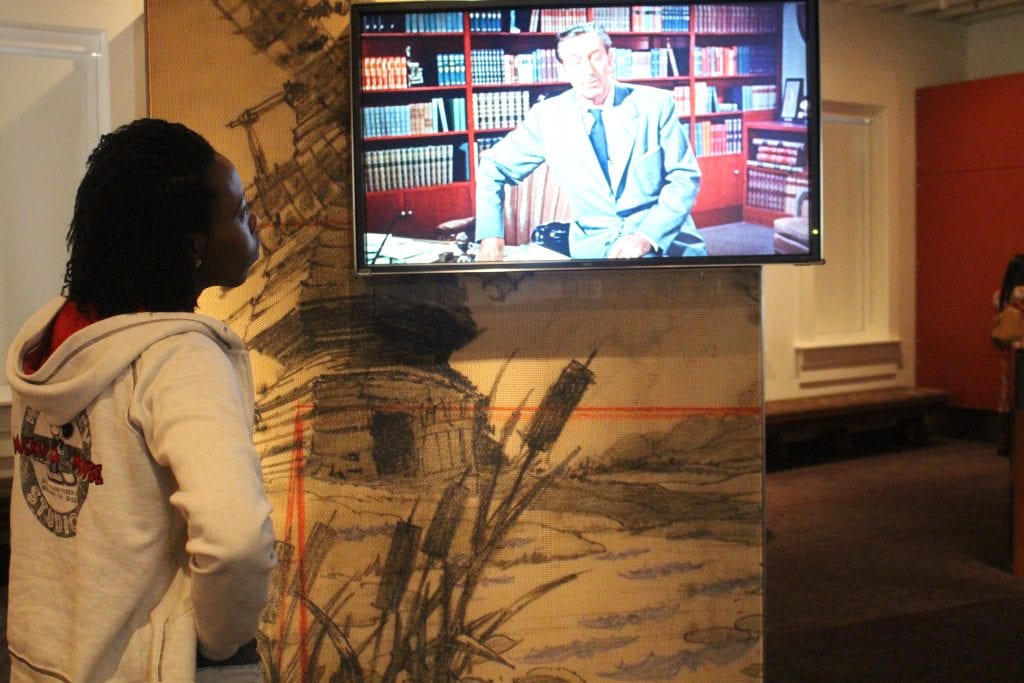 There were also lots that you could just spend hour reading over.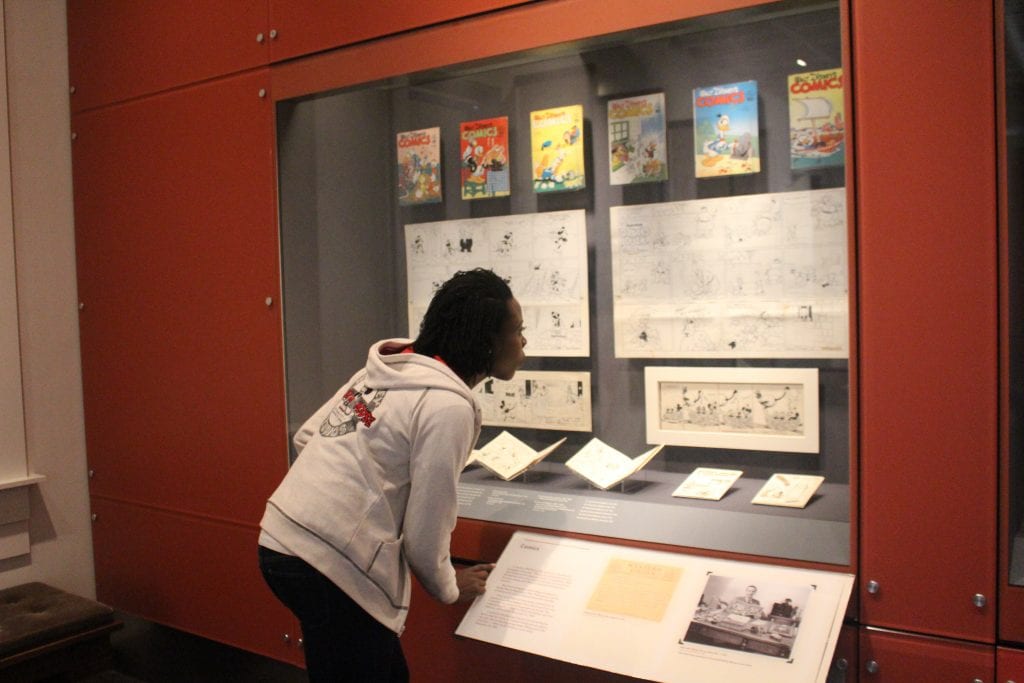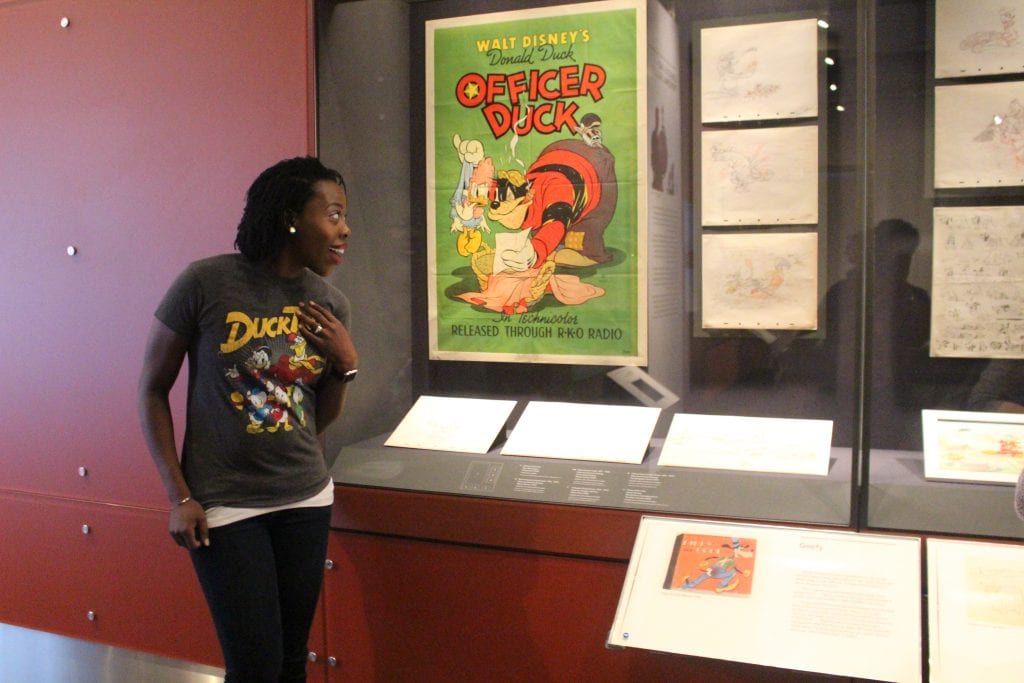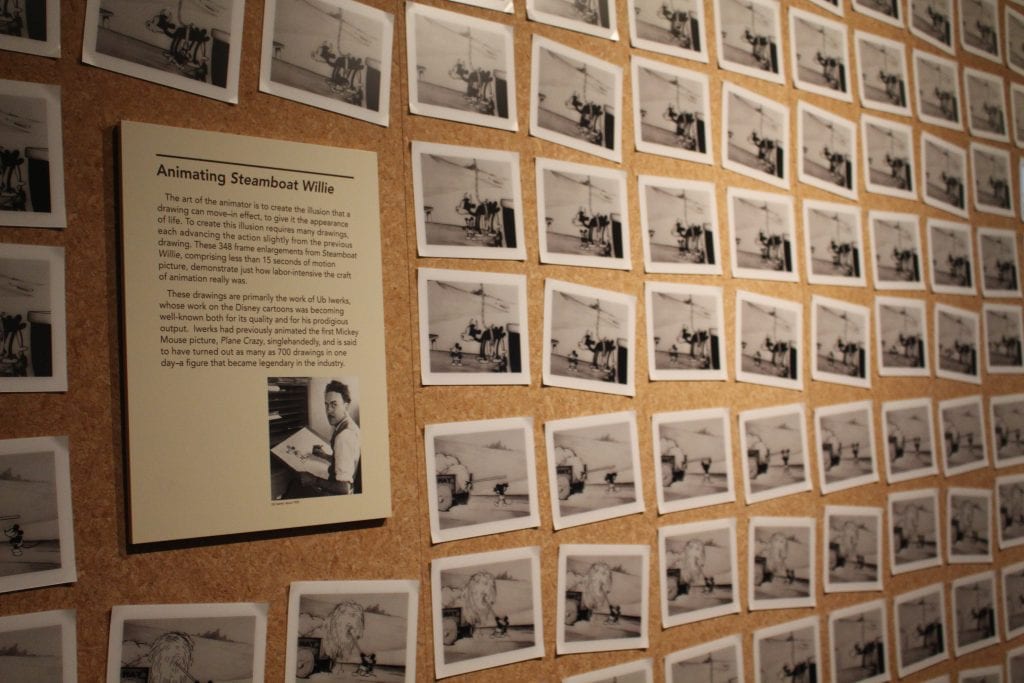 This is the first thing you see as soon as you come off of the elevator to get to the second floor. Take a look at the video below.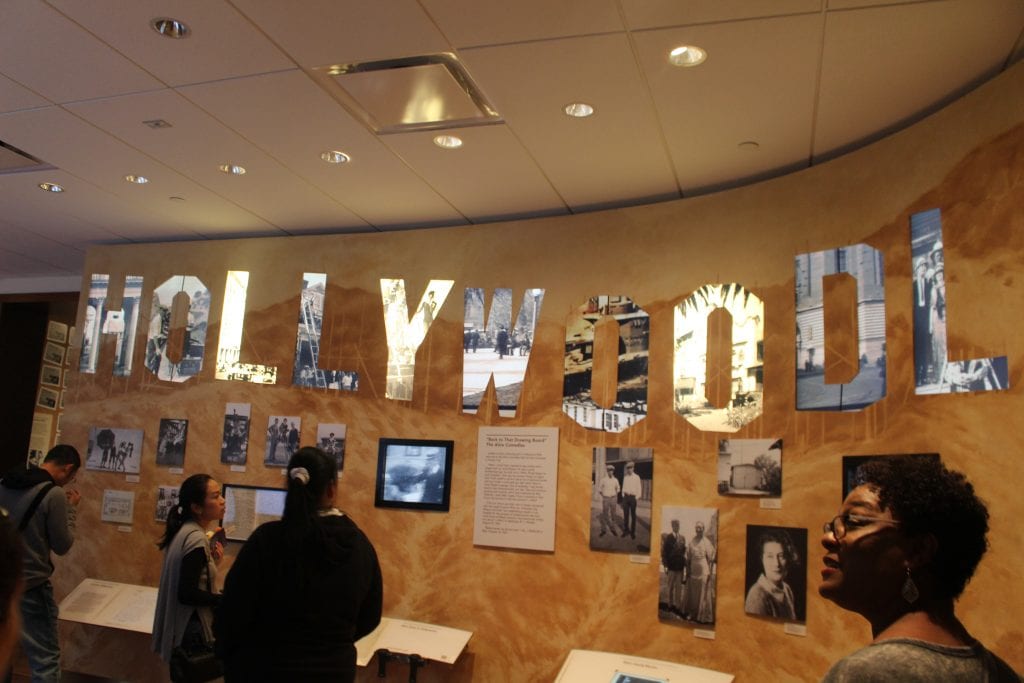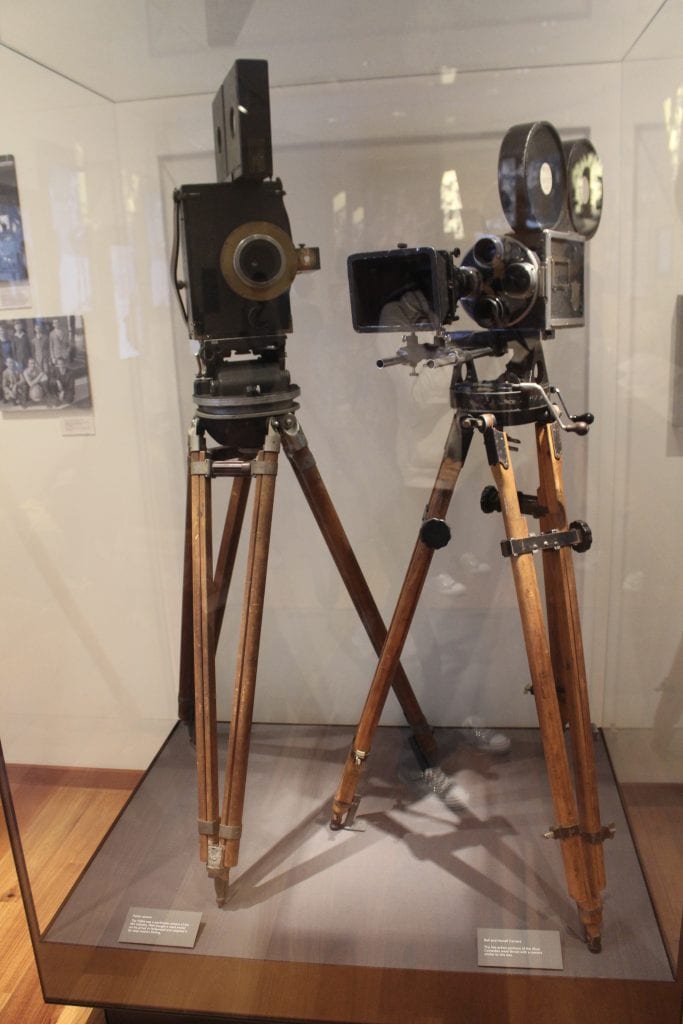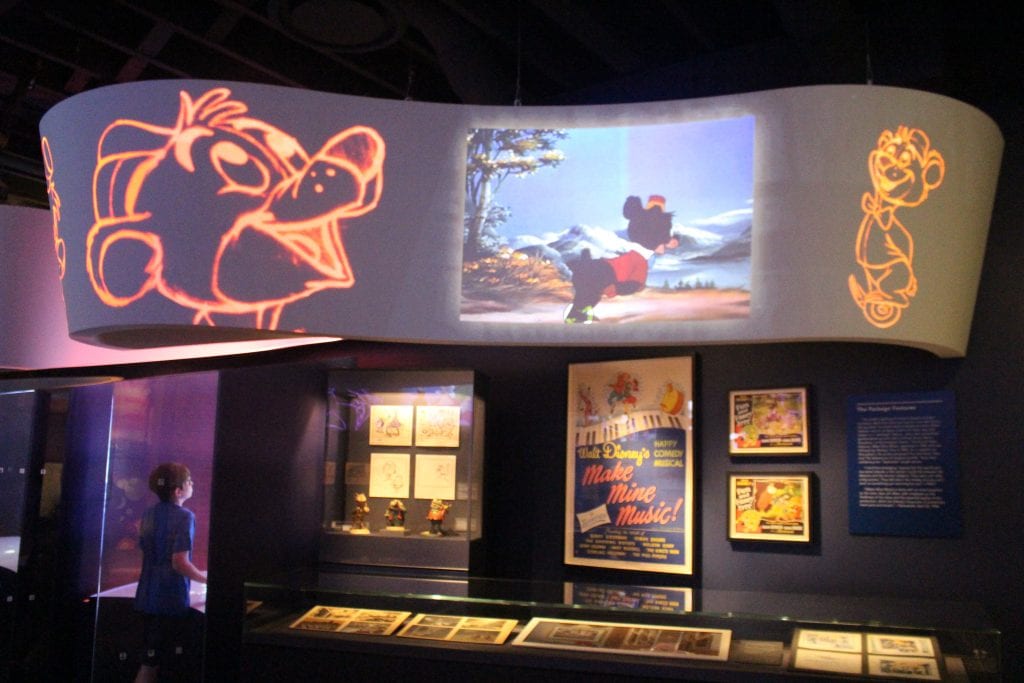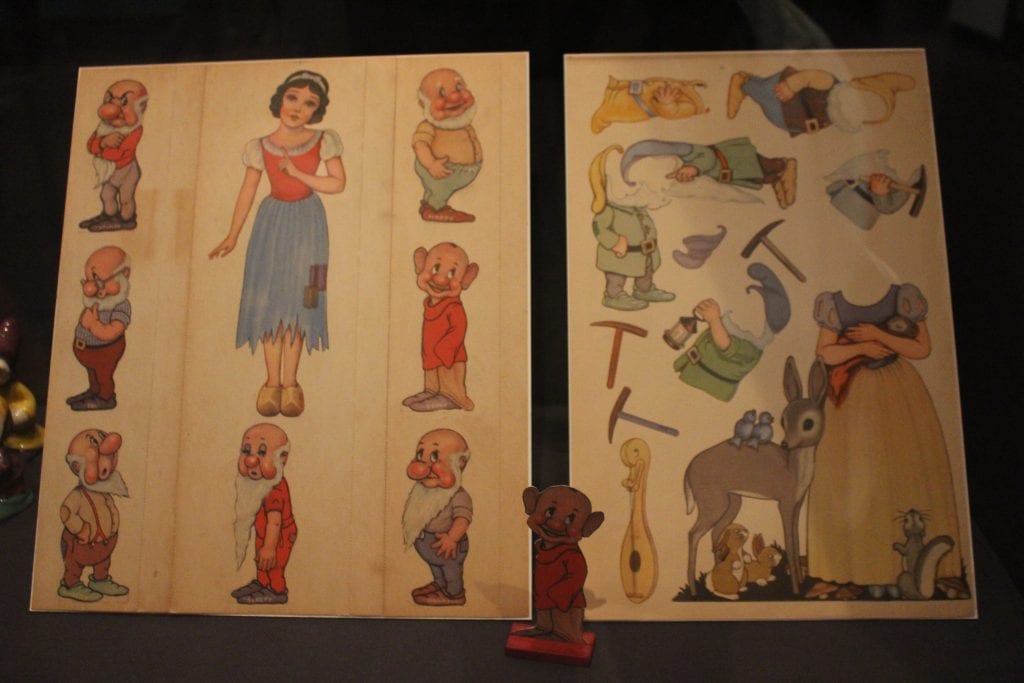 I shared this on Instagram the other day. Sitting on this bench was definitely a huge highlight. Do you have a place where you can just sit and think? Where you can focus on your dreams? This is the bench that Walt would sit on when he would dream about a place we now know as Walt Disney World. The view from this bench where we could see the Golden Gate Bridge was so beautiful.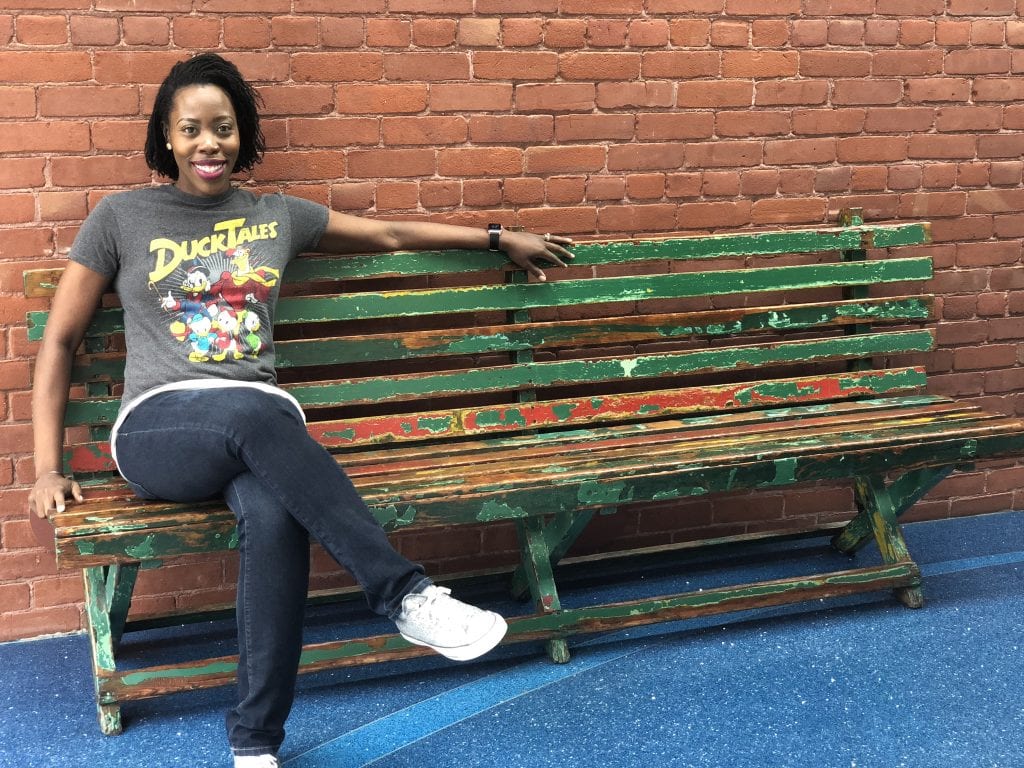 Prepare for the end
I was not ready for the end of the exhibit in the second to last gallery. It was dedicated to the end of Walt's life. The wall was covered with (what I believe to be) the first sad Mickeys after his passing.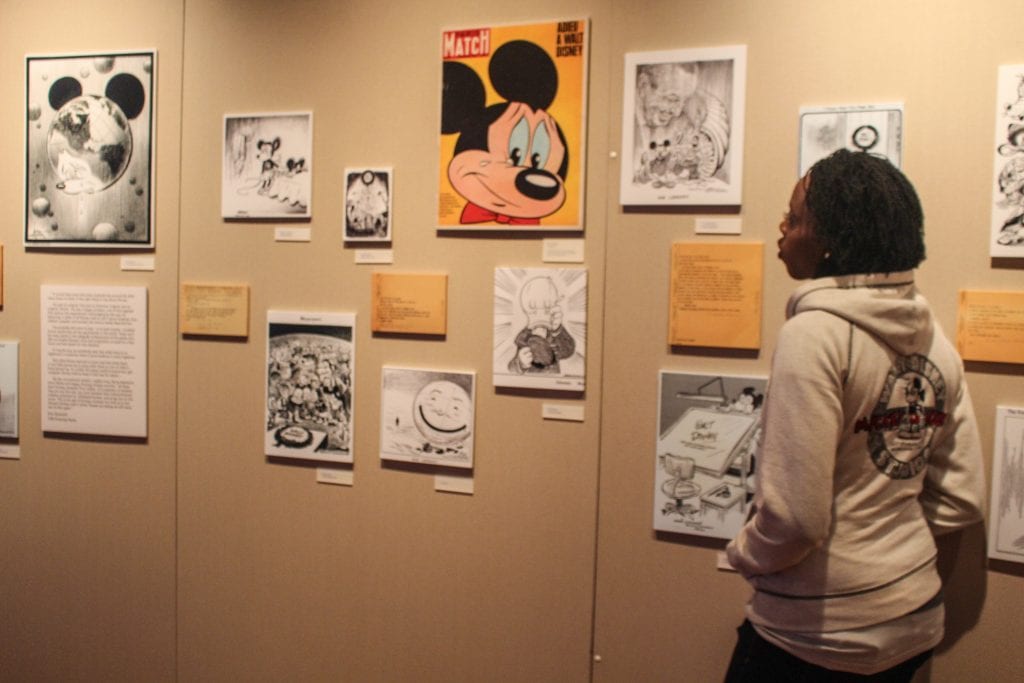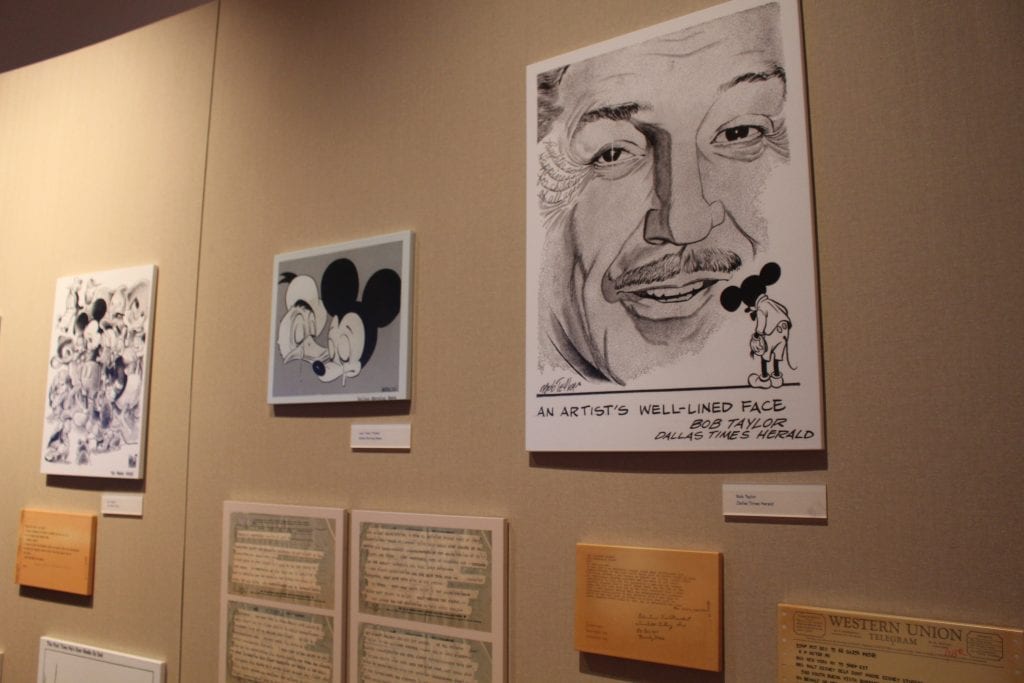 I almost missed this display. Right before you get ready to continue walking through, you'll see this display below. When you pick up each of the telephone receivers, you can push any of the buttons. Each button explains which family or colleague is recalling the news of Walt's passing. There are 12 voice recordings of various people all close to Walt.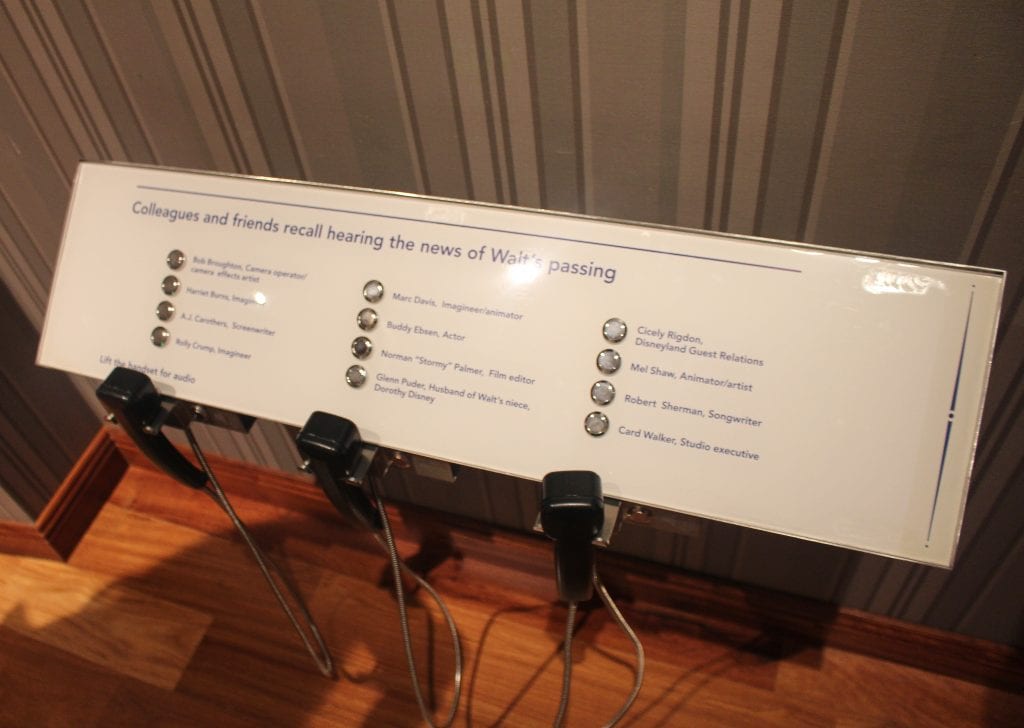 Museum Highlight Video
I am pretty much a novice at this video thing. But there were just some things that still photos couldn't capture. So I tried my best to compile it into this short video.
There's nothing like experiencing something like this with a great group of people! So happy these were the people I got to hang out with (well, these are just a few of them).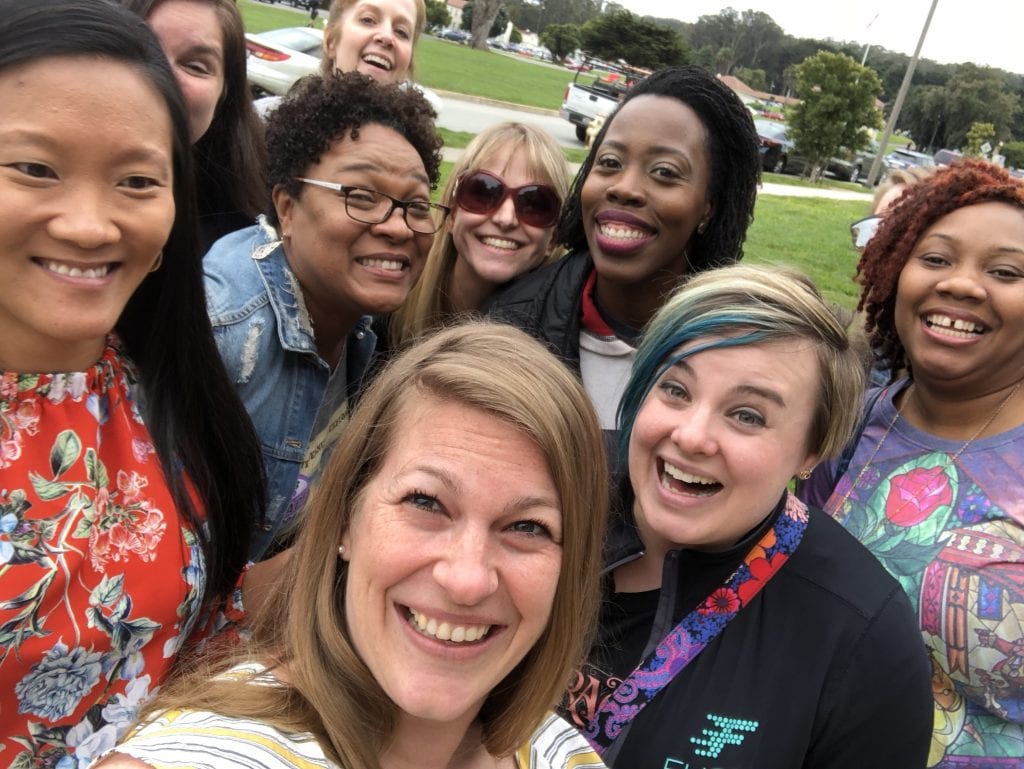 Visit the Walt Disney Family Museum
If visiting this family museum (still owned and operated by the Disney Family) is on your bucket list, be sure to check them out. You can visit their website for more details and to reserve your tickets.
The Museum is open from 10am to 6pm. Last entry is 4:45pm. It is also open daily except Tuesdays, January 1, Thanksgiving Day, and December 25.
Be sure to Follow all the happenings on social media:
On Friday, I'll be sharing all things #PixarFest! So if you've ever wanted to attend, or planning to, stay tuned.
Walt Disney Family Museum Facebook ⎮ Twitter ⎮ YouTube ⎮ Instagram ⎮ Website
#Incredibles2Event Posts ICYMI:
Getting ready for an Incredible Time in San Francisco 4/3-4/5
---
This trip to San Francisco to cover the #Incredibles2Event was sponsored by Disney. All thoughts and opinions are all mine.