Ralph Breaks The Internet his theaters TOMORROW! And while in LA for the red carpet premiere, we got to sit down with Co-writer (and voice of "Snow White"), Pamela Ribon. The 25 of us broke up into smaller groups while some checked out the #RalphBreaksVR experience, some chatted with Mark Henn, and some got the scoop from Pamela.
Listening back to the recording, I remembered how much fun we had. We laughed so much! But also, Pamela is hilarious and down to earth. I could tell she was just as excited to be there as we were to speak with her. In this post I'm sharing all the deets behind the epic Disney Princess Meetup.
My only regret is that our group wasn't as smart as the others cause we didn't snap a group photo with her afterward. So just pretend you see me in the photo below 😂
The panic attack that almost kept the Princess scene from happening…
What I found intriguing is the fact that Pamela shared with us fears that she had with putting this incredible idea out. She told us that she literally had a panic attack. She asked herself questions like, "Who do I think I am?" and "What do I think I'm trying to pull off here?"
She was convinced it would go one of two ways: People would either hate it or it would be a really big deal (in her mind, there was no in between). This had me thinking: How many of us burry ideas and dreams inside of us due to the fear of the unknown?
Sometimes we talk ourselves out of things before we even give it a chance. And many times, those things and ideas could really be incredible! I'm so glad that Pamela pushed through because this idea to bring all of our beloved Princesses together was ev-er-y-THING! I mean, look at them…again! 😍
Filmmakers invited the original voice talent to return to the studio to help bring their characters to life. They included:
Sarah Silverman (Vanellope in "Ralph Breaks the Internet")
Auli'i Cravalho ("Moana")
Kristen Bell (Anna in "Frozen")
Idina Menzel (Elsa in "Frozen")
Kelly MacDonald (Merida in "Brave")
Mandy Moore (Rapunzel in "Tangled")
Anika Noni Rose (Tiana in "The Princess and the Frog")
Ming-Na Wen ("Mulan")
Irene Bedard ("Pocahontas")
Linda Larkin (Jasmine in "Aladdin")
Paige O'Hara (Belle in "Beauty and the Beast")
and Jodi Benson (Ariel in "The Little Mermaid")
This Princess scene is so important on so many levels. But having Vanellope prove that there's no "right way' to Princess and that you can just be yourself, is a lesson for everyone – young and old.
Oh My Disney
Pamela founded this site for the ultimate Disney fans! It's for fun quizzes. She said, "Take this fun Disney quiz to Disney your Disney!" LOL That really does describe the site though 🤣So it's only natural that Vanellope finds herself on OhMyDisney.com where she first meets her fellow Princesses.
Pamela felt like this would be the perfect place for Vanellope to meet the other Princesses and just be herself. During the first screening of the scene, no one knew anything about it. The first time was in an audience of many film directors like The Little Mermaid and Moana (no pressure 😲). The next big showing was at D23 (in front of 8 thousand Disney fans), which I had the pleasure of attending.
Be sure to take this fun Quiz: Ralph Breaks The Internet Character Are You? I got Shank: "You are always calm and collected in the face of challenges, and everyone wants to be on your side. You're pretty much the definition of cool, and you know how to drive a car through any terrain!"
Challenges in Bringing All of the Princesses to the "internet"
Many of the Princesses had never been in 3D before. The Directors, writers, and animators had to figure out the new way in which they would move because it would look and feel very different. They didn't want it to feel like we were visiting each of them in their own spaces. Rather, this was Ralph Breaks The Internet, and the Princesses were backstage on the job at Oh My Disney.com.
It was amazing to hear all of the research and attention to detail that takes place in creating a scene like this. They did a lot of work to make sure that these felt like the Princesses we all knew and loved even though they were in a different space.
Because authenticity is very important to them, they went to the "Kingdom of Anaheim" to meet and greet with all of the Princesses. They took notes on how they moved, how they talked, how they interacted, how they stood.
I remember seeing a lot of talk about the initial changes specifically with Princess Tiana (skin tone is a big deal in our community). So when I saw all of the additional steps that Disney was taking to ensure the authenticity of the Tiana, we all grew to know and love, I was ecstatic. I follow Anika Noni Rose (voice of Tiana) on Instagram and loved how she approached these challenges to work with Disney. Be sure to swipe and read her caption below.
About the epic Disney Princess Meetup
I love to dress up, but I couldn't do it every day. So the first time I saw the "laid back" Princess look when I attended D23 Expo, I was in LOVE! Like, if I could be a Princess (wait, or maybe I already am 😅), this is how I would dress.
The directors and creators met with every single Princess in real life while at D23. And for many of them, this would be their first time meeting each other. They talked to them about what it's like to be a Disney Princess. They wanted to know how they think, and who would be their friends? They wanted to know things like who would be in Belle's book club?
If you missed my post yesterday with all of the Ralph Breaks the Internet Toys and Products, be sure to check it out here.
I adore how each of their comfy personalities go with who they are. And their tees all have meaning. Belle's says "BFF – Beast Friends Forever" 😄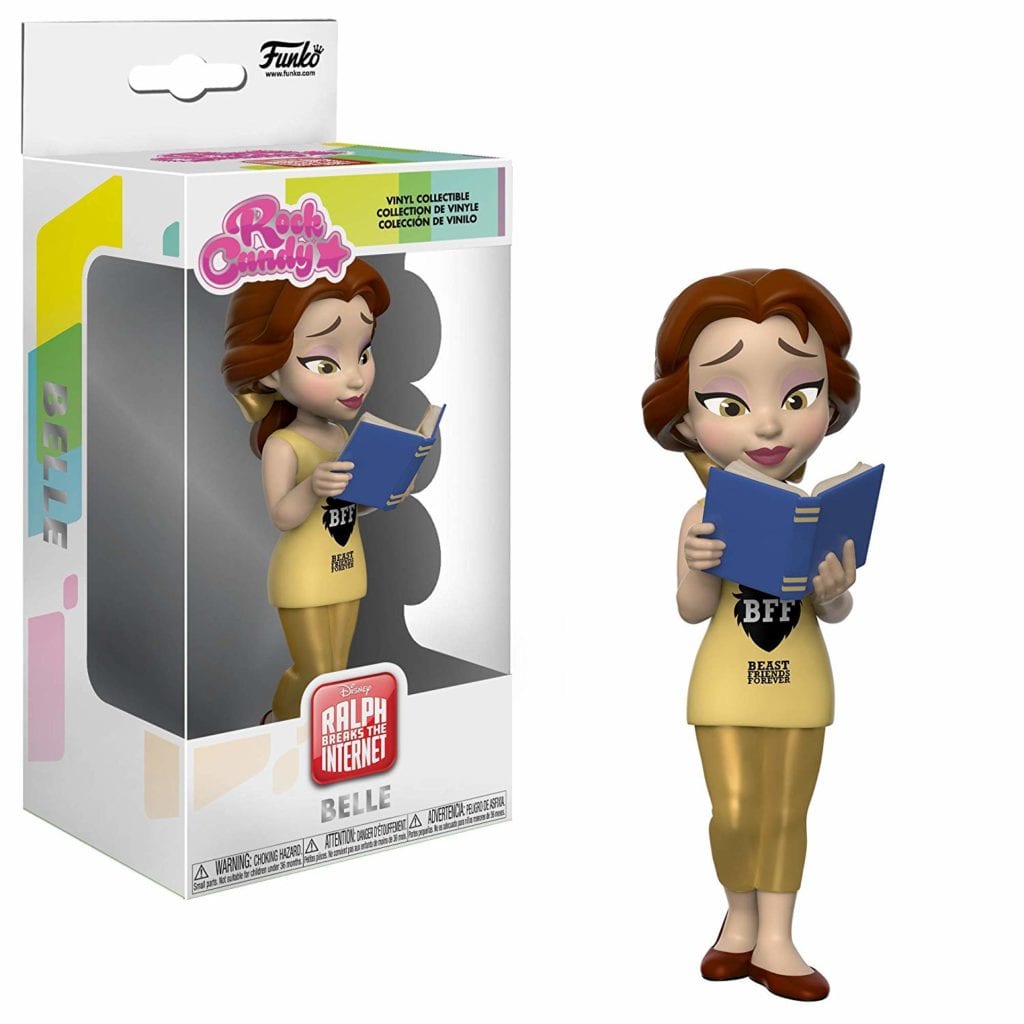 On and off screen, these Princesses were there learning from and supporting each other. Pamela also shared how Mark Henn was really instrumental in taking these Princesses into a 3D space. We got to chat and draw with Mark and that was a blast too (more on that later).
On sharing with the world
We chatted with Pamela the morning of the premiere. And when I asked, she confirmed that she was still feeling surreal. She shared that it felt like the first day of school and Christmas all wrapped up in one.
"It's unique in that this is a movie about friendship. How do we treat each other? What is expected in a relationship? How can you talk to your friends about something that's bothering you without being worried that you won't be friends anymore?"
I love that she shared how we can use a Princess to not talk about love, or your destiny, or "daddy issues", but what is your want?
Pamela also shared how she couldn't choose a favorite part of working on the film. She absolutely loved every part of it including the people she got to work with.
Ralph Breaks The Internet Opens in Theaters TOMORROW! PURCHASE Your Tickets Today!
Check out one of my other favorite clips with Mr Knowsmore. I can't wait to share my full movie review tomorrow!
Be sure to Follow all the happenings on social media:
Ralph Breaks The Internet: Facebook ⎮ Twitter  (#RalphBreaksTheInternet)⎮ Instagram ⎪ #RalphBreaksTheInternetEvent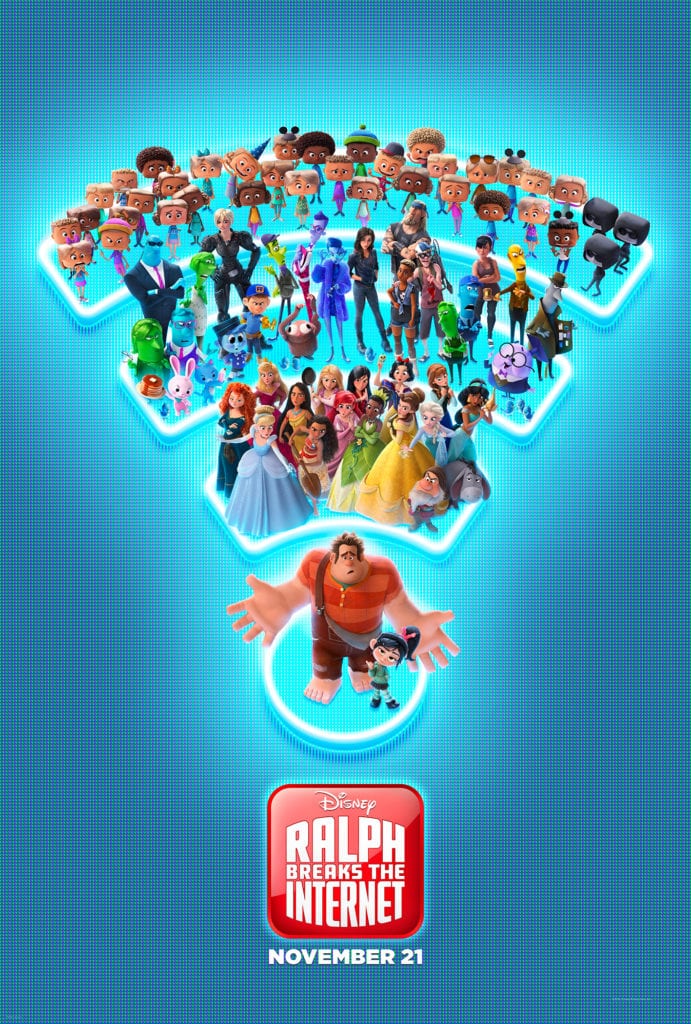 In case you missed it…
Below is my previous coverage for Ralph Breaks The Internet Event:
RALPH BREAKS THE INTERNET FUN IS HAPPENING IN LA AND I'LL BE THERE 11/4-11/6
ALL ABOUT MY 'RALPH BREAKS THE INTERNET' WORLD PREMIERE EXPERIENCE #RALPHBREAKSTHEINTERNETEVENT
RALPH BREAKS VR: THE MOST INCREDIBLE VR EXPERIENCE ON THE INTERNET #RALPHBREAKSTHEINTERNETEVENT
THE ULTIMATE ROUNDUP OF RALPH BREAKS THE INTERNET PRODUCTS AND TOYS #RALPHBREAKSTHEINTERNETEVENT
This trip to Los Angeles to cover the #RalphBreaksTheInternetEvent was sponsored by Disney. As always, all thoughts and opinions are my own.