It's finally here! The six-year wait is over and Wreck it Ralph 2 is now playing in theaters nationwide. I never give spoilers for films and today's Ralph Breaks the Internet review is no different.
There's a reason why its "Certified Fresh" and why critics agree: Ralph Breaks the Internet levels up on its predecessor with a funny, heartwarming sequel that expands its colorful universe while focusing on core characters and relationships.
I like to focus on the (sometimes) hidden life lessons in these films because Disney always guarantees them. Ralph Breaks the Internet is funny, witty and a great family film to cozy up to this holiday season.
Here was my "first reaction tweet" I shared after our phones were released back to us! lol
Super fun on the @wreckitralph red carpet last night!!! Such a great film for the entire family – funny and some great lessons throughout. Go see it 11/21!#RalphBreakstheInternetEvent #RalphBreaksTheInternet #DisneyPartner pic.twitter.com/9HcH2yk4dU

— Moms 'N Charge® (@MomsNCharge) November 6, 2018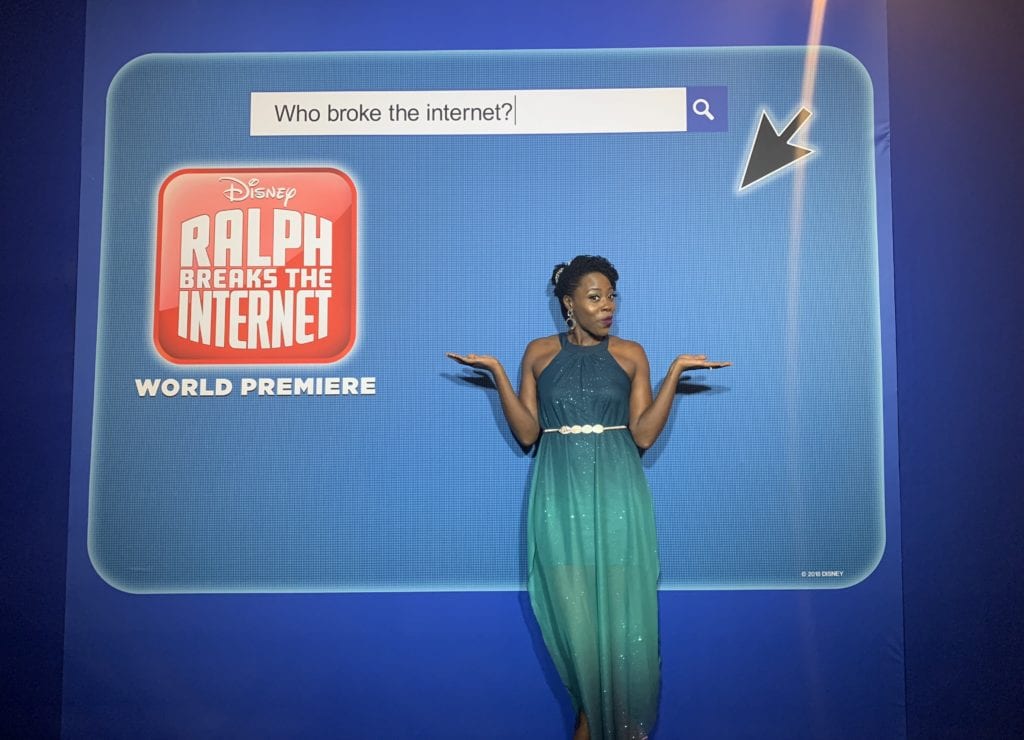 1. Sometimes you have to venture out
Ralph (voiced byJohn C. Reilly) and Vanellope (voiced by Sara Silverman) continue their friendship from the first film. But even when the going gets tough, they find a way to the core of their friendship. 
When Sugar Rush (the candy and chocolate race car game in which Vanellope competes in) is in jeopardy of being unplugged, Ralph and Vanellope venture off into the internet to find a replacement for it.
This film puts a microscope on just how busy and flailing the internet really is. Coming from a world of video games where everything is the same, to the internet where you are bombarded with messages, deals and brands, it can be a bit overwhelming. And Ralph and Vanellope learn to navigate through this overwhelm to try to figure things out.
This film proves that sometimes you have to venture out of your comfort zone, to find the thing that is next for you.
2. Everyone is not all they are cracked up to be 
We see both sides of "good" and "bad" in this film as it relates to people you encounter. Some people will tell you what you want to hear in order to get you to buy into what they are selling (who hasn't been scammed with a product purchase online before?). In the same token, you may come across someone who appears mean and tough on the outside, but deep down are nice people who will go the bat for you.
And we see some of this in Ralph Breaks the Internet when Ralph and Vanellope find themselves inside the online video game sensation, Slaughter Race.
Being in the online space for some time, I learn more and more that people can portray whoever they want to online. And this film was a great reminder of how we can use our voice and influence to help others.
3. The internet is not loyal but true friendship is
Viral today, forgotten tomorrow. Hero today, then on to the next. We live in a world now where people thrive off of likes, comments and shares. The internet can be an amazing place to be. But it can also cause anxiety or issues for some people.
But even with all of the bumps in the road, and challenges that Ralph and Venellope face trying to restore the broken part for Sugar Rush, they learn that their friendship is the most important thing. No matter what happens, a good friend is there to help you pick up the pieces, while the internet can sometimes be there to just drag the pieces around.
4. 
There is no right or wrong way to Princess
By now, you've heard and seen tons of info about the Oh My Disney! scene – the epic Disney Princess meetup as I like to call it. What I love is that in this particular film, Vanellope breaks the mold of what a princess should look, talk and act like.
I mentioned it in my post yesterday, but there are so many layers to uncover in this iconic scene. Sometimes you need to surround yourself with people who look different than you, in order to see that there is a different way to do things. There is no right or wrong way to Princess.
In life, we have to learn to "let loose" and let our guards down sometimes. Vanellope encouraging the other Disney Princesses to do this is a representation of what the rest of the world looks like. She's spunky and fun and is comfortable in her own skin and clothes.
Oh and spoiler alert: you will see more of the Princesses in just this scene.
Bonus: Treat this like any Marvel film and stay until the very end of the credits. Yes, they are longer than usual, but just…stay!!!
Ralph Breaks The Internet is now wrecking theaters nationwide! PURCHASE Your Tickets Today!
My kids are so anxious to see the film on Saturday! And if I'm being honest, I'm excited to see it again too 😁Check out the official trailer below.
Be sure to Follow all the happenings on social media:
Ralph Breaks The Internet: Facebook ⎮ Twitter  (#RalphBreaksTheInternet)⎮ Instagram ⎪ #RalphBreaksTheInternetEvent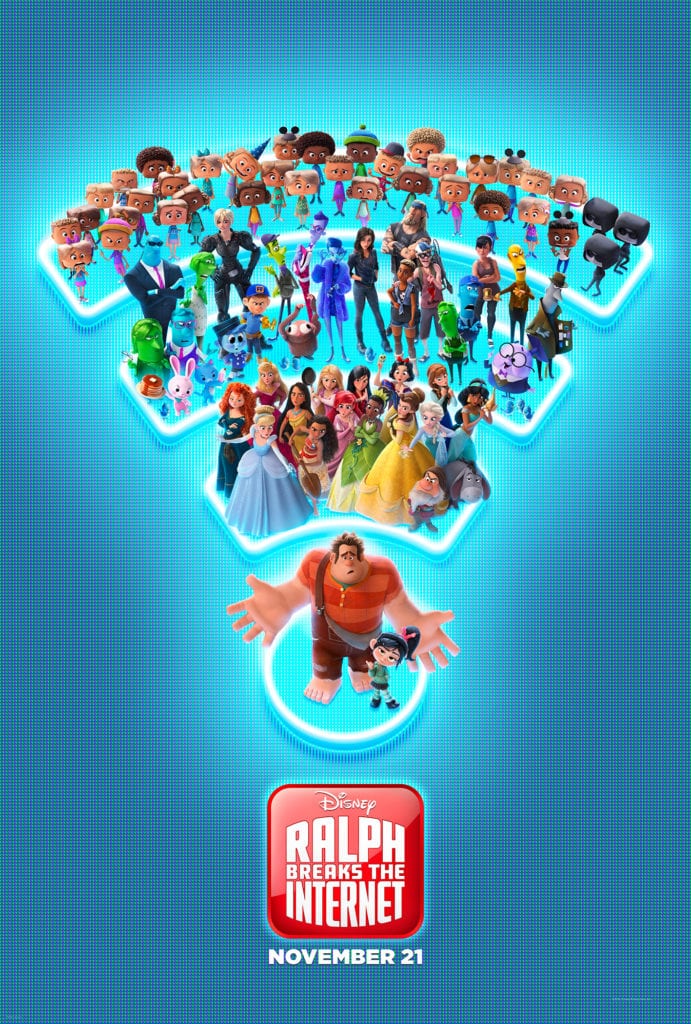 In case you missed it…
Below is my previous coverage for Ralph Breaks The Internet Event:
RALPH BREAKS THE INTERNET FUN IS HAPPENING IN LA AND I'LL BE THERE 11/4-11/6
ALL ABOUT MY 'RALPH BREAKS THE INTERNET' WORLD PREMIERE EXPERIENCE #RALPHBREAKSTHEINTERNETEVENT
RALPH BREAKS VR: THE MOST INCREDIBLE VR EXPERIENCE ON THE INTERNET #RALPHBREAKSTHEINTERNETEVENT
THE ULTIMATE ROUNDUP OF RALPH BREAKS THE INTERNET PRODUCTS AND TOYS #RALPHBREAKSTHEINTERNETEVENT
PAMELA RIBON: THE STORY BEHIND THE EPIC DISNEY PRINCESS MEETUP IN RALPH BREAKS THE INTERNET
This trip to Los Angeles to cover the #RalphBreaksTheInternetEvent was sponsored by Disney. As always, all thoughts and opinions are my own.