It's been a while since I've headed to LA for a film premiere. I shared in earlier posts that this year has been super crazy. Between one daughter starting a business and writing a book, another one that just started competitive gymnastics and a son who now plays basketball, the schedule has been FULL!
So I am so excited to come up for a little air and head to LA in just a few days!
About the film
"Ralph Breaks the Internet: Wreck-It Ralph 2" leaves Litwak's video arcade behind, venturing into the uncharted, expansive and thrilling world of the internet—which may or may not survive Ralph's wrecking. Video game bad guy Ralph (voice of John C. Reilly) and fellow misfit Vanellope von Schweetz (voice of Sarah Silverman) must risk it all by traveling to the world wide web in search of a replacement part to save Vanellope's video game, Sugar Rush. In way over their heads, Ralph and Vanellope rely on the citizens of the internet—the netizens—to help navigate their way, including a website entrepreneur named Yesss (voice of Taraji P. Henson), who is the head algorithm and the heart and soul of trend-making site "BuzzzTube."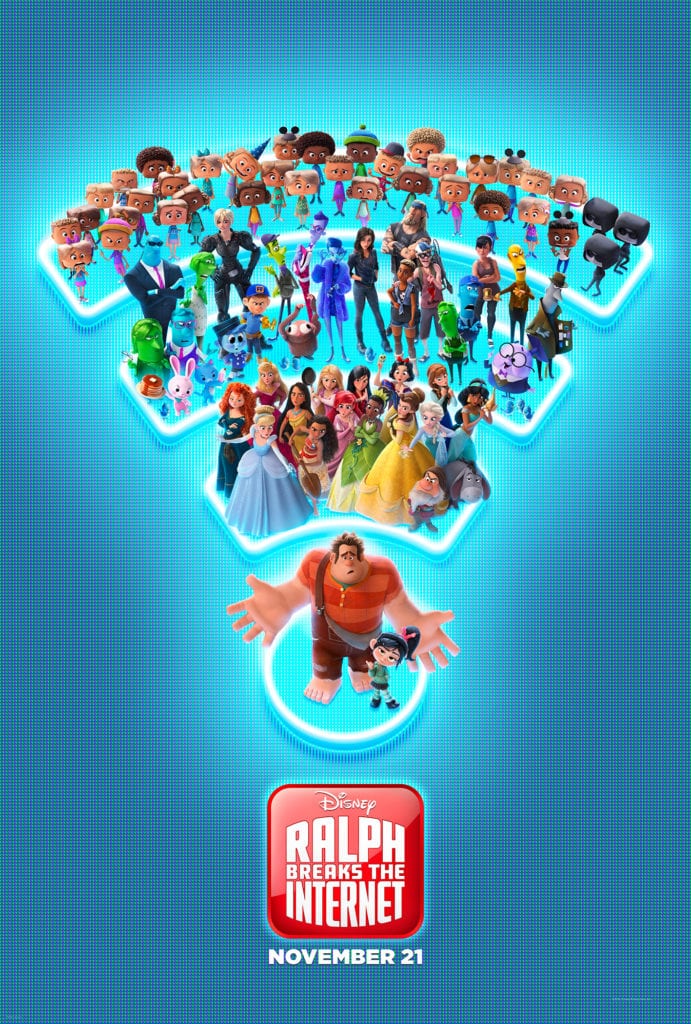 Ralph Breaks The Internet (AKA Wreck It Ralph 2)
You know when I take you along on the journey, there is always a fab schedule full of fun and surprises! This trip will not be any different. So I'm giving you an inside scoop. And of course, will be back to share more details in the coming weeks.
Ralph Breaks The Internet comes after a six-year hiatus from the original film! And it couldn't come at a better time. I have probably watched the trailer a gazillion times. I am so excited to finally see all of the Disney Princesses together (after seeing so many teasers). I saw them all come together in real life at last year's D23 Expo.
Ralph Breaks VR
Y'all, I have been reading the reviews about this VR experience we get to enjoy and I am completely and utterly STOKED! Earlier this year while at Disney Springs at Walt Disney World, I got to check out the Star Wars Secret of the Empire VR experience and it was everything.
And GUESS WHAT??? This one was created by the same company! As an extension of their award-winning creative collaboration on Star Wars: Secrets of the Empire with The VOID, a slate of five new experiences have been planned and it started this Fall. *insert Carlton dance here*
"Ralph Breaks VR" is a new hyper-reality experience based on the film that's produced by ILMxLAB in collaboration with the Void!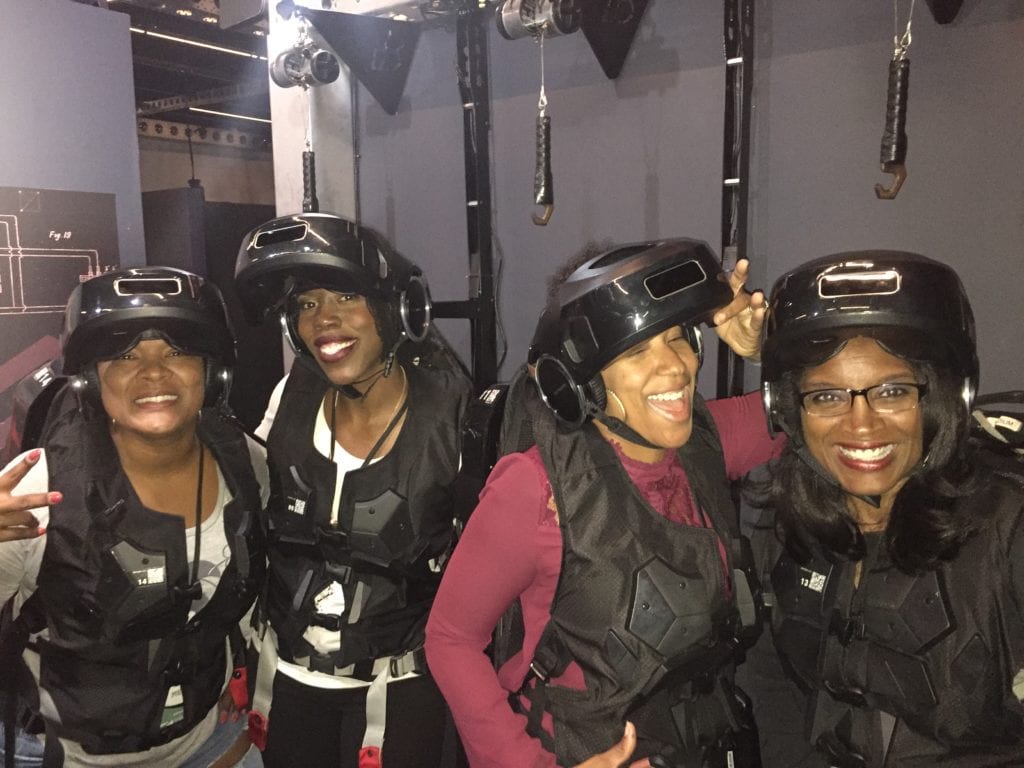 I absolutely love virtual reality so I already know this is going to be amazing. But don't just take my word for it. Make sure you're following me on Instagram cause I will definitely share my reactions there. And of course, check out more details here. 
Getting creative with the Ralph Breaks The Internet Animation Team
I will be the first to admit that I am not the craftiest or artistic. I tried a little during my Pixar trip earlier this year. It wasn't the greatest. But I feel like with this drawing workshop we'll be doing, I'll have the chance to redeem myself 😄
We will get to work with Disney Animator, Mark Henn as we learn to draw characters featured in the film with a live sketch tutorial!
Stay tuned for all of the details and photos. I know my artistic daughter would absolutely love this!
Exclusive Look at the Oh My Disney Dot Com
The "Oh My Disney" sequence has been a part of RALPH BREAKS THE INTERNET since the first script and story reels. Co-writer Pamela Ribon will discuss the inspiration for the scene and the work that went into bringing these beloved characters into the world of the internet!
They had me at Pancakes!!!
Come on, who doesn't just love pancakes?? Well as if all of this isn't already amazing, we get to work with a pancake artist (who knew this was an actual title!) to make our own special creations.
The red carpet premiere
And of course, I will walk the red carpet with 24 other incredible bloggers! And you already know Disney knows how to roll out the carpet like no one else. And after the show, we will get to head to the afterparty. So I have no doubt my instastories will be full from beginning to end of this trip! 😅
Single Parents and The Rookie on ABC TV
And finally, our trip will end with some fun inside scoops on these two shows. I can't share all of the details with you yet. But soon enough!
Single Parents airs Wednesdays at 9:30|8:30c on ABC (also available streaming and on demand)
The Rookie airs Tuesdays at 10|9c on ABC (also available streaming and on demand)
Ralph Breaks The Internet Opens in Theaters 11/21/18
Be sure to Follow all the happenings on social media:
Ralph Breaks The Internet: Facebook ⎮ Twitter  (#RalphBreaksTheInternet)⎮ Instagram
Watch the Ralph Breaks The Internet Trailer below: