Hey guys! There are several reasons I'm thrilled about sharing this news. If you follow me on social media (which you really should, by the way), you already saw me share this news. So let me get right to the details.
What is D23 Expo?

From Thursday, July 13th – Sunday, July 16th, this Disney fan event will which bring together all the worlds of Disney under one roof for three jam packed days full of:
presentations
pavilions
experiences
concerts
sneak peeks
shopping and more!
The D23 Expo provides fans like me with unprecedented access to Disney films, television, music, products, games, theme parks and celebrities! Basically, all of the many reasons to love Disney.
So it's pretty much a tradition among the Disney bloggers invited to #D23Expo to dress up as they prepare for their trip. I love a lot of characters. But there is something sassy and cute about Minnie Mouse. So below is what I came up with.
Click here to check out the full album of all of the #D23OrBust photos from this year's blogger group. Man, there are some creative geniuses in this group and I can't wait to hang out with them!
Reliving childhood memories with DuckTales
As part of attending D23 Expo, I get to relive some childhood memories and join Disney XD for a special sneak peek of the upcoming animated series"DuckTales." This will be followed by a Q&A with executive producer Matt Youngberg and co-producer and story editor Francisco Angones, plus the priceless opportunity to dive into the one-and-only Scrooge McDuck's Money Bin and 'swim' away with a professional 180-degree video capture to share with friends.
Oh my kids are so not going to be amused by any of this! LOL But I love that I get to introduce something to my kids that they will be able to appreciate like I did growing up. I'm starting to sound like my parents more and more: "You know, mommy used to watch this when I was your age."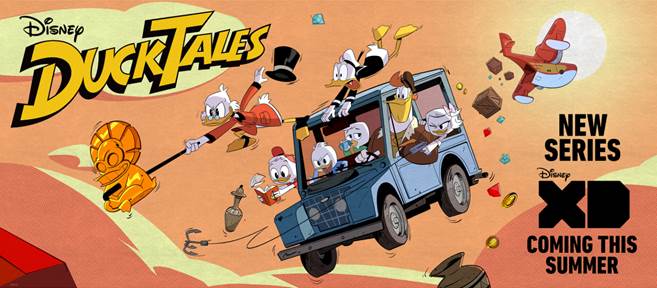 Based on the Emmy Award-winning series treasured by a generation of viewers, the new animated comedy-adventure series chronicles the high-flying adventures of Duckburg's most famous trillionaire Scrooge McDuck, his mischief-making triplet grandnephews, Huey, Dewey and Louie, temperamental nephew Donald Duck and the trusted McDuck Manor team: big-hearted, fearless chauffer/pilot Launchpad McQuack, no-nonsense, housekeeper Mrs. Beakley, and Mrs. Beakley's granddaughter, Webby Vanderquack, resident adventurer and the triplet's newfound fierce friend.
Summer of Heroes Experience
While in town I will also be spending two nights at Disneyland and Disney California Adventure park to experience the "Summer of Heroes!" OMG I haven't been to Disneyland since high school so I am geeked about getting to experience this. And I'm trying not to show too much excitement around the kiddos but I think I've already failed at that. Ooops.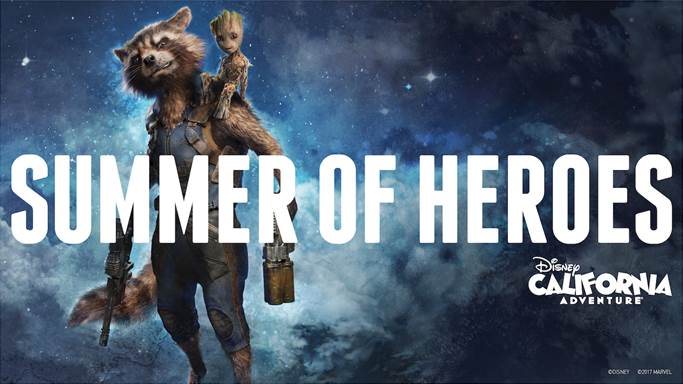 Disney California Adventure park is officially the destination for adventure, intrigue and triumph as recruits from around the world – like me (and you) – join forces with legendary Super Heroes in an ever-expanding universe of stories that will grow even bigger over time including the thrilling, rocking attraction, Guardians of the Galaxy – Mission: BREAKOUT!  
In case you don't know this about me: I'm a huge roller coaster fan. Hubby and I used to make sure we rode in the front seat on all roller coasters we went on. I'm not that daring now but I still love them nonetheless. I am beyond pumped! Click here to read more about the Summer of Heroes at Disneyland.
When God's plans are better than yours
So I'm going to tell you a little secret. When I first heard about D23 Expo, I was so excited to learn more. I then heard that they were accepting applications for media credentials. So I eagerly filled out my application a few months ago, and I received the e-mail rejection. I was bummed. And then the pixie dust settled into my inbox and here I am getting ready for this event! Faith, trust and Pixie Dust! 🙂
If you want to find out more news and announcements regarding D23 Expo, click here click here.
Be sure to follow myself on social media as I join 24 other fabulous bloggers at the D23 Expo. Follow us using the hashtags: #D23Expo #SummerOfHeroes #DuckTales #Disneyland #D23ExpoOrBust.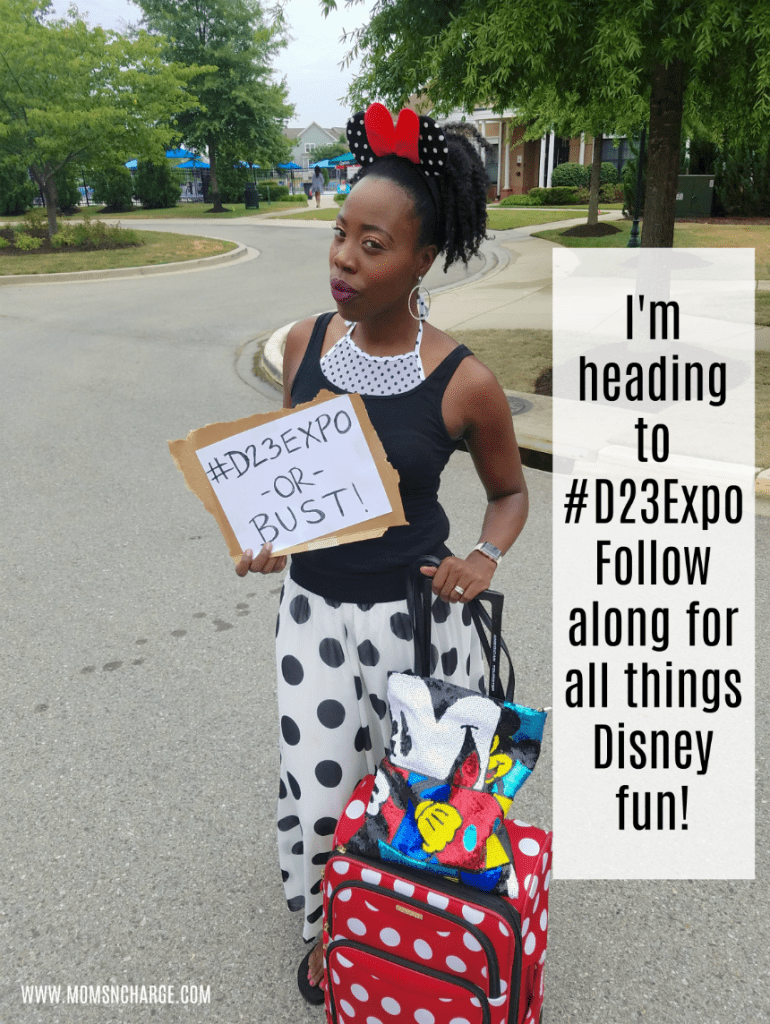 Have you been to D23 Expo? Who is your favorite Disney character?
---
Disclosure: This trip to the Disneyland and D23 Expo was sponsored by Walt Disney World. As always, the thoughts and opinions are my own.  For more information about #D23Expo click here.