This past weekend, I got to host a super cool and fun #DisneyKids Preschool playdate for my youngest and a few of her preschool friends, courtesy of Disney.
I was chosen to host my first Disney Preschool Play date and it was awesome! My youngest is 5 so she just made the cut as this party caters to pre-school aged children between the ages of 2 and 5 years of age.
The Mystery Package
We had no clue what we were going to receive in the mail or what the theme would be. And I didn't tell my kids what was going on until they were…well, opening up the suitcase.
Check out our unboxing video we shared on Instagram Stories:

In our package we received:
An HP Card Kit to create fun invitations for the party (here's what I created with the mobile app below)
HP Social Media Snapshots paper (enough to share with all of our guests in their goody bags)
Disney party supplies
Disney-themed games (they really thought of everything: matching, charades, fortune tellers and more)
Yummy popcorn from Pop Secret
Dora Pillow Pet (that my little one loves sooo much)
Softsoap hand wash plus lotion
Disney themed activities and recipes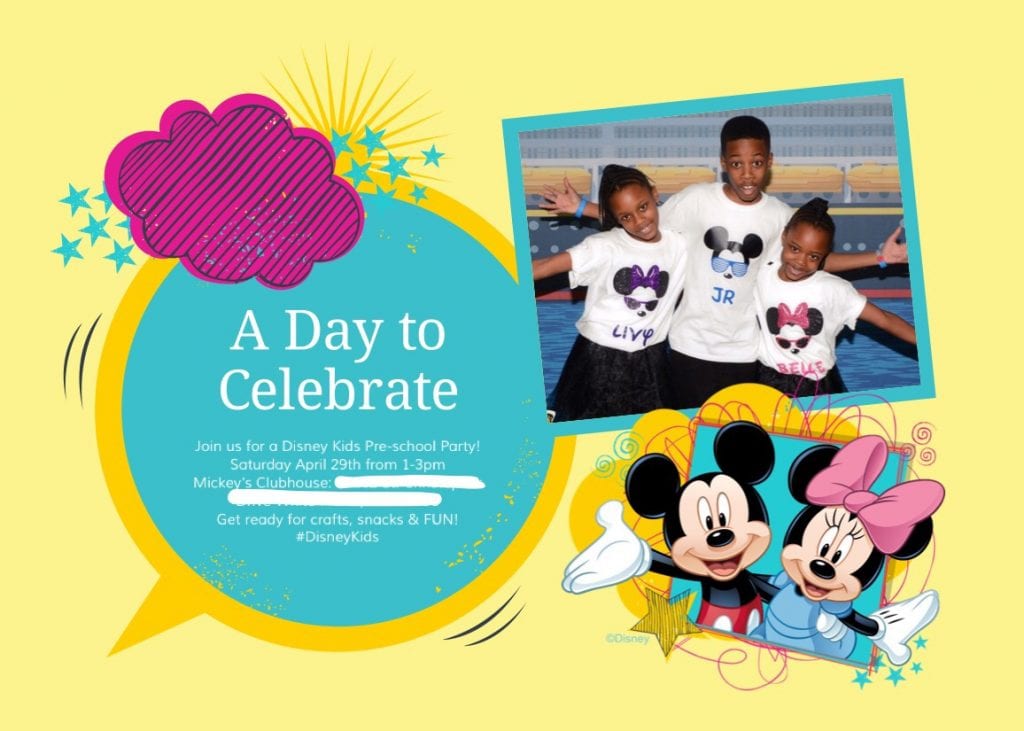 The Endless Magic
Here are a few photos of the kids unboxing the Sofia the First suitcase full of preschool goodies for the #DisneyKids play date.
Before we knew it, it was time to let the par-tay begin!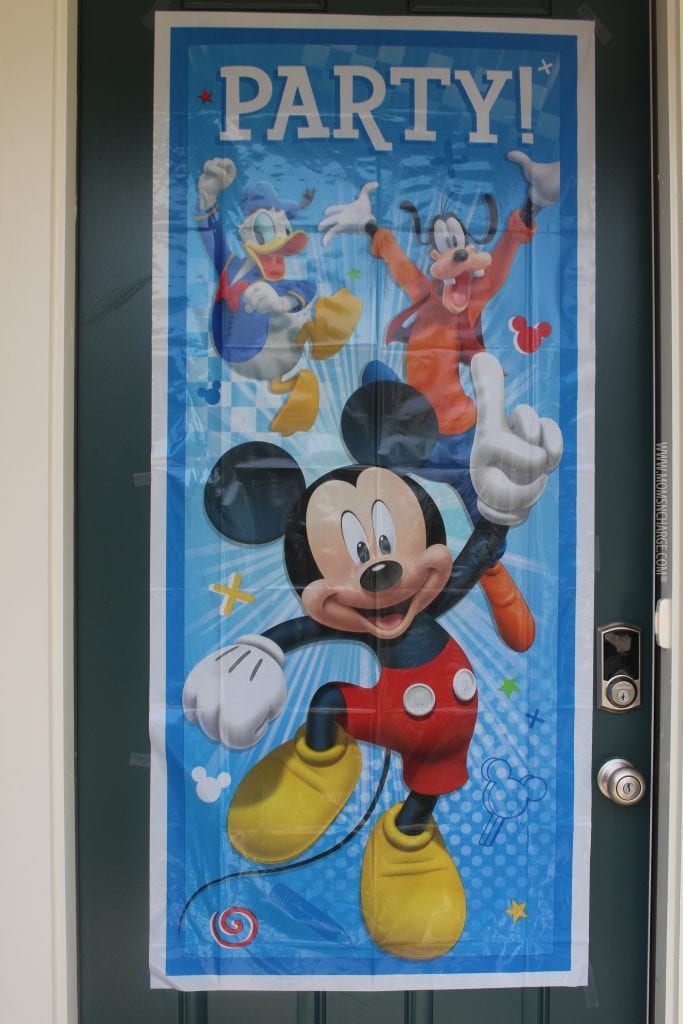 6 Things You Must Have For a Super Fun #DisneyKids Preschool Play Date:
1. Balloons
Balloons are like a preschool aged kid's kryptonite. Get balloons. Lots of them. Seriously, I wish I had taken more photos of the kids and the fun they had with the balloons. They were the life of the party right along with the snacks and juice boxes.
I purchsed several blue and white Mickey Mouse balloons at this local Party Depot store. That's all I had intented and then I saw they had these "life-size" Mickey and Minnie Mouse balloons, and well, there was no way I could not get them.
2. Disney kids photobooth
Speaking of these balloons, they made for great props in our photo booth. Now, trying to get more than 2 preschoolers to look at the camera at the same time is nearly impossible. But we tried (at least 27 times last I counted the photos). These are the ones that made the cut.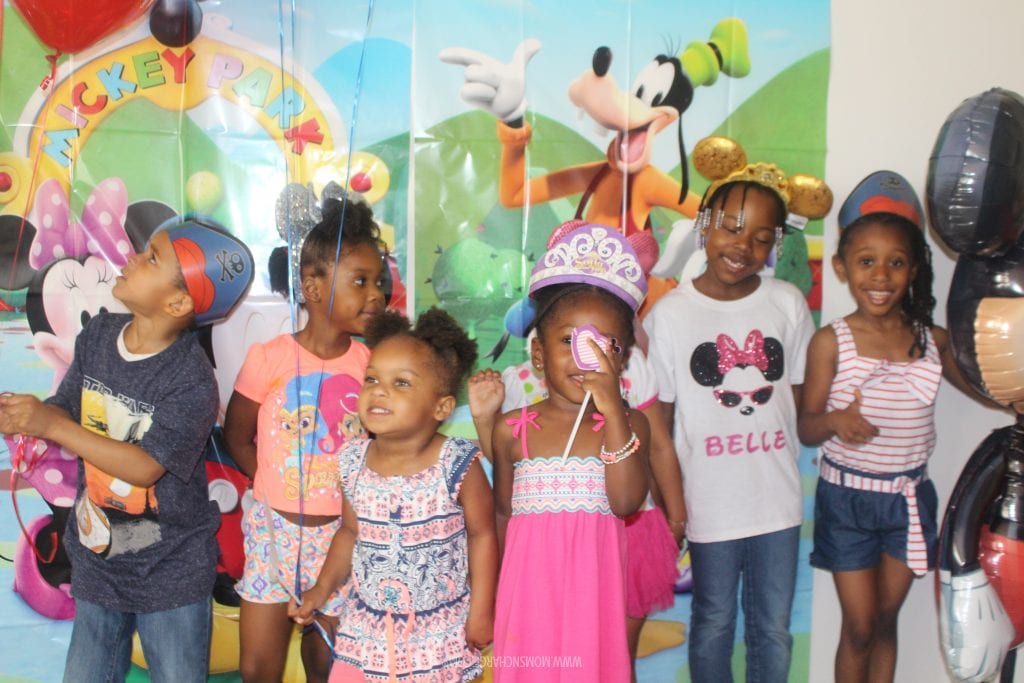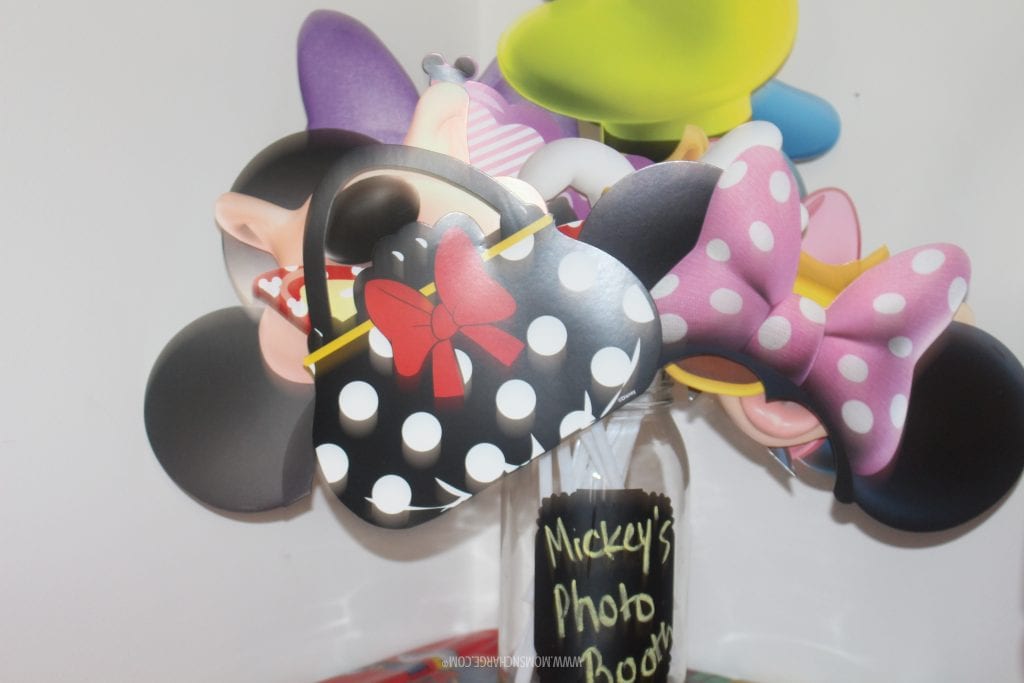 3. Disney Party Supplies
We were given pretty much everything we needed (as seen in the unboxing video and photos above). There is just something about seeing Mickey on just about everything. From plates, cups, table cloths, napkins, balloons and a few other things, there was no choice but to be happy and cheery!
We were able to bring a piece of Walt Disney World into the home with these party supplies! The magic truly was endless.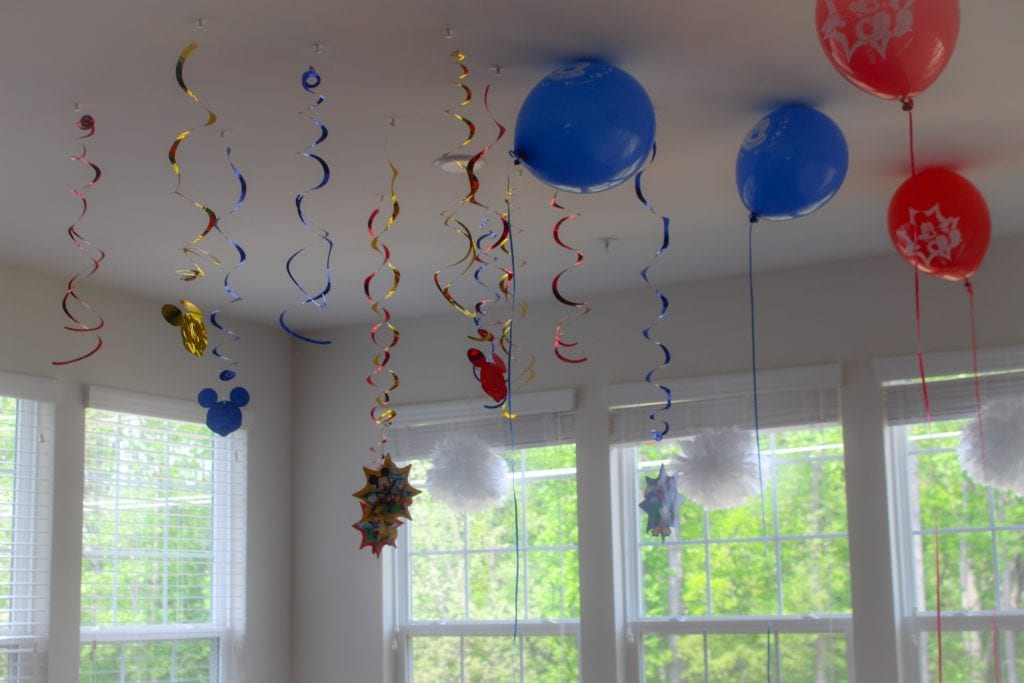 4. Fun & easy crafts
Disney provided us with several craft options. I learned that less is better with a younger crowd. We had plans to play the matching game for the little ones and cherades for the older kids, but that didn't happen.
Instead, they enjoyed putting together these Disney characters (found at a local craft store)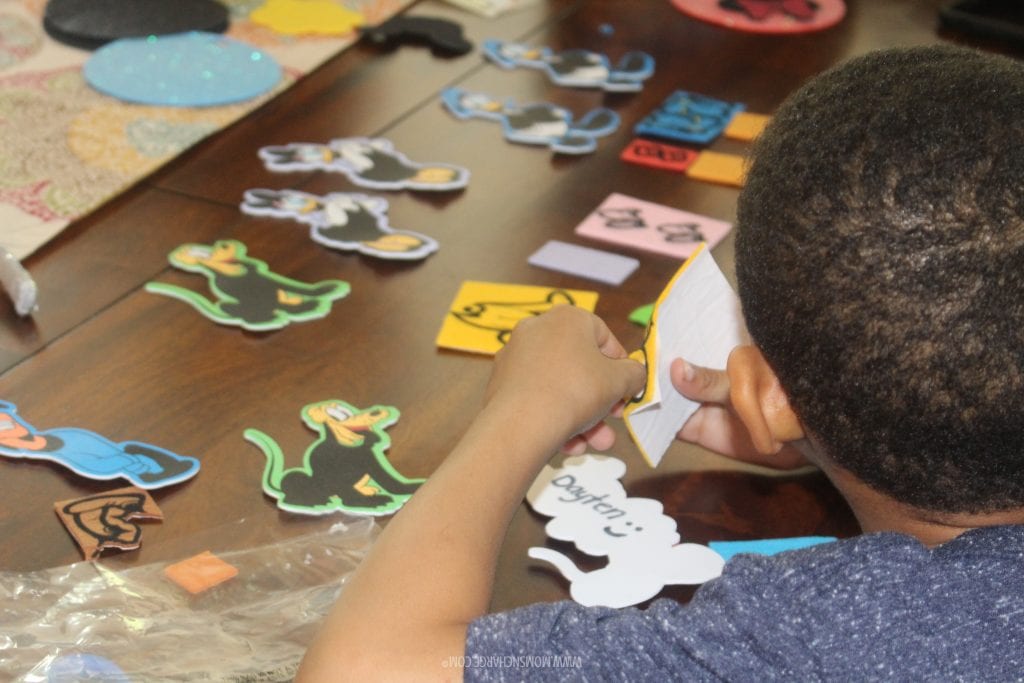 That's about as far as we got before the balloons took over the party. But I'm so glad because our family now has some extra crafts and games we can continue to play with.
5. Less mess finger foods & treats
I absolutely love the Mickey cookie cutter set I purchased online. I wanted to have foods that were preschool friendly and would make a minimal amount of mess. Sandwhiches were my first choice, so of course: why not make them Mickey Mouse shaped?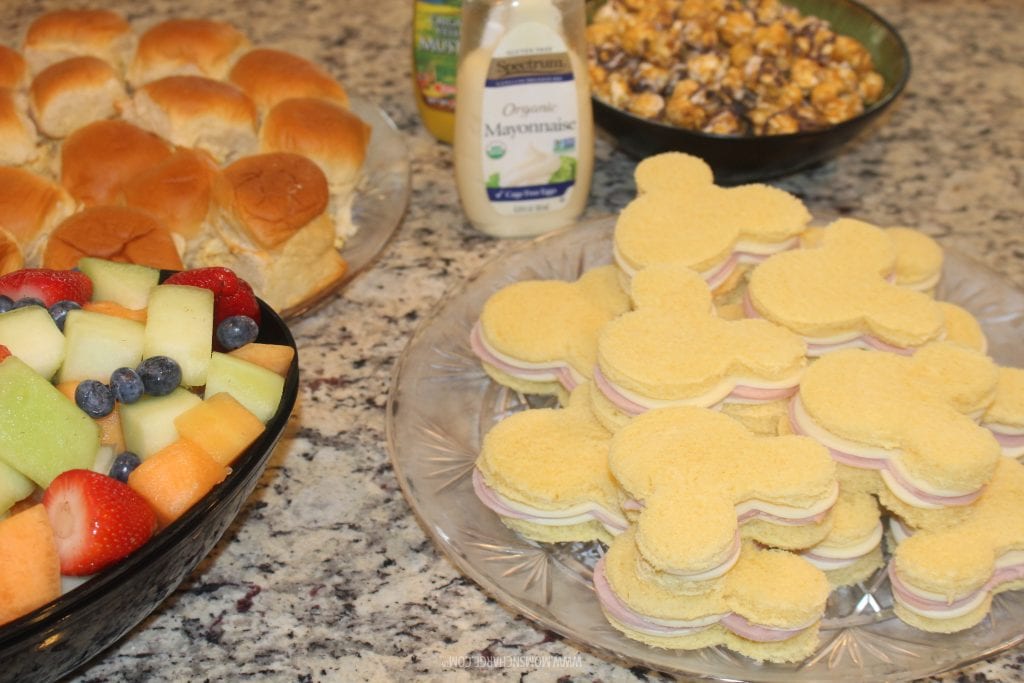 We also provided some goldfish, juice boxes, mini chicken salad sandwhiches, hot diggity dogs, fruit salad, popcorn and of course, cupcakes! I found the cupcake stand online as well.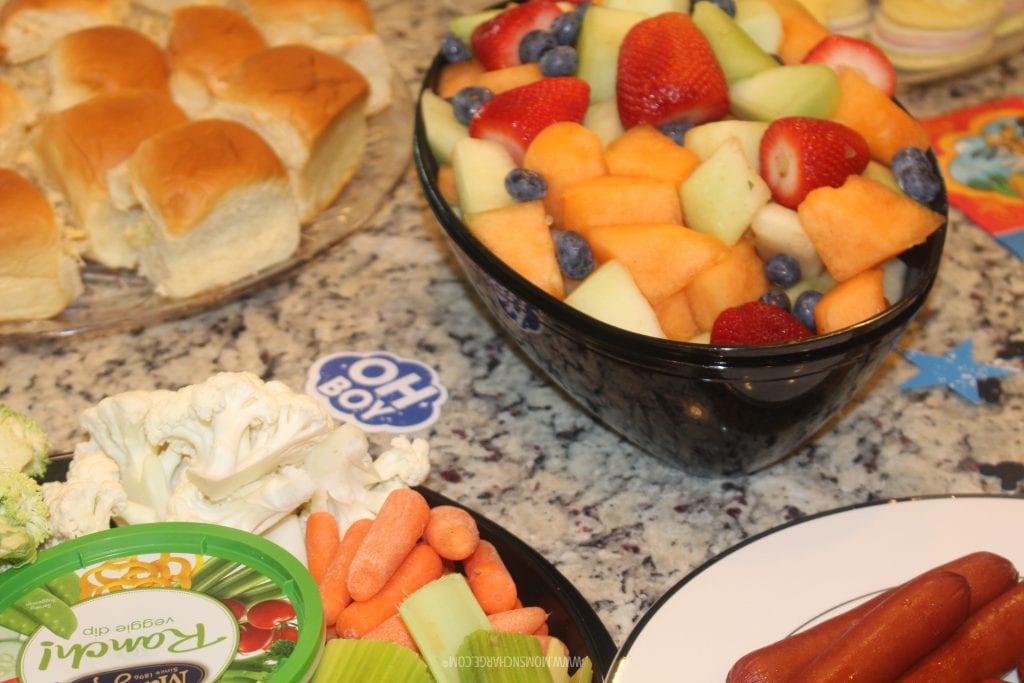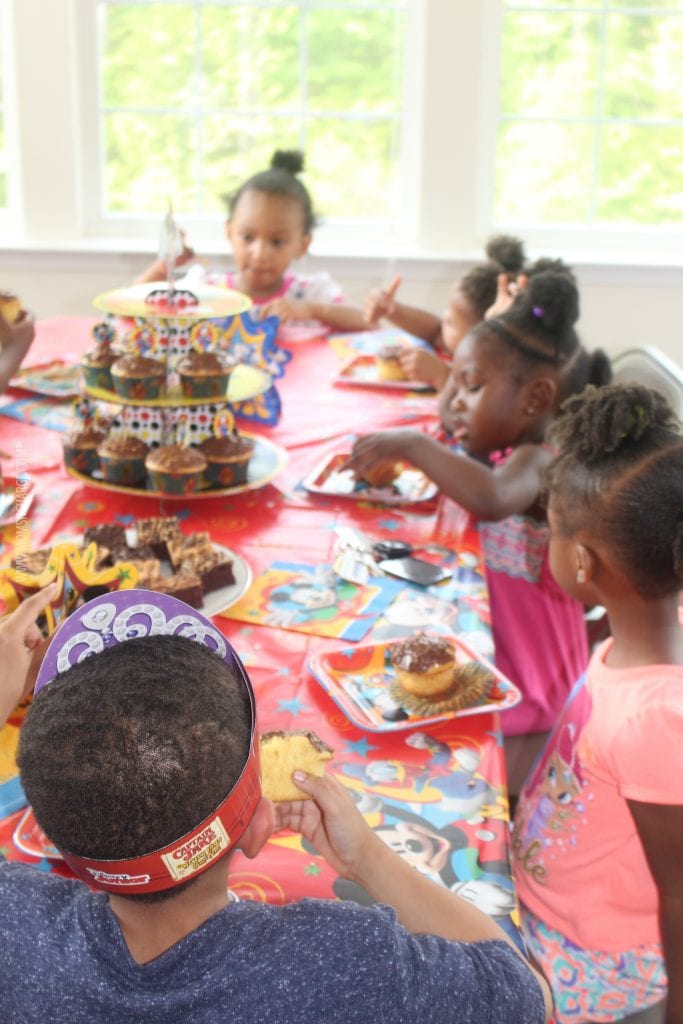 6. Magic-filled goody bags
I was so excited that we received goody bags in our packages. That meant I got to fill it with some cool things. I am so sad that I could not find the photos I took of the individual items we put in the bags. But thanks to Disney, each kid got to take home a pack of HP Photo Snapshot removable sticky photo paper (as shown in the unboxing video).
I also included some preschool kids favorites like playdoh, mini coloring books, and crayons. I also found some cute Disney themed stamps and included those as well.

#DisneyKids Preschool Party
If you are planning on throwing your child a Disney themed birthday party, just know that Disney has got you covered. They have absolutely everything you'll need so that your kid can brag to all their friends about how cool their mommy is.
I was so happy that one of my moms was planning on throwing a Mickey birthday party for their daughter this month. So guess who got to enjoy lots of these party supplies?! It was a win-win since I didn't have to figure out what to do with everything.
It actually made me a little sad because I realized my youngest will no longer be considered a preschooler after this month 🙁
Disney truly made it easy and fun to throw this "just because" party together. But now I have to explain to my kids that it's not going to be an all-the-time kind of thing 🙂
Thank you Disney for making this a magically fun play date that allowed myself and the other moms to create lasting memories!
If you're planning a trip to Walt Disney World for little ones, click here for all you need to know!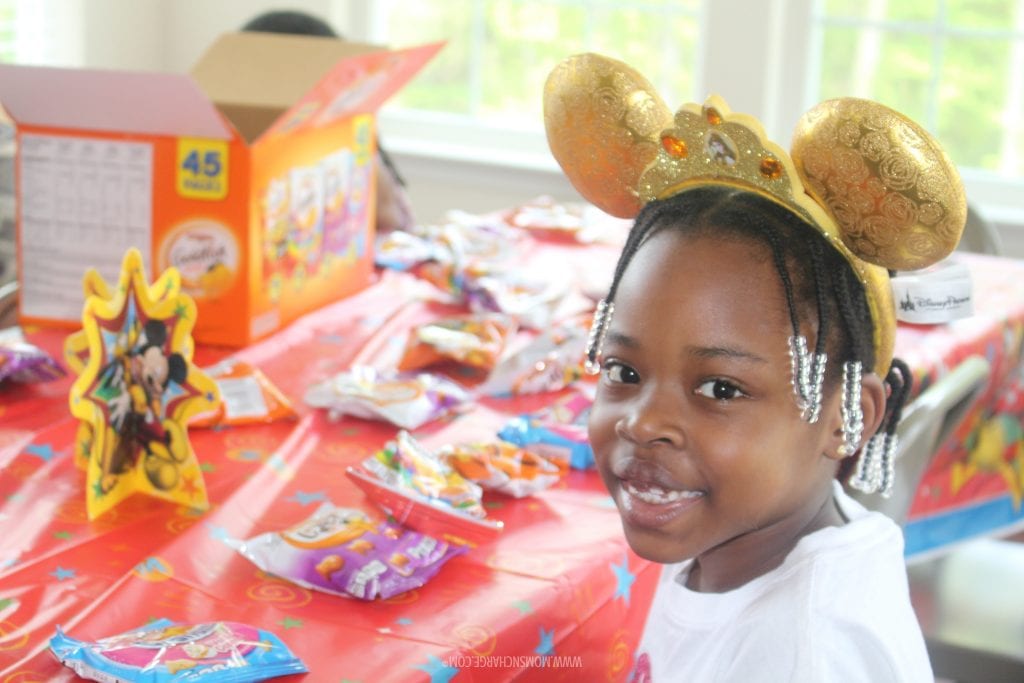 Have you thrown your child a Disney party? What is your favorite Disney character or theme?
---
Disclosure: Thank you to Disney World for providing me with just about everything I needed to pull off this #DisneyKids preschool play date. As always, all opinions are my own.