I am happy to partner with Virginia College for this sponsored post. As always, all thoughts and opinions are my own. 
---
Recently, I shared in a post some tips for moms who want to go back to school. You can check out 10 Things Moms Should Consider When Going Back to School here. When I was still working in corporate, I went back to school and started my Master's Degree. My job at the time reimbursed us and I didn't have any kids, so it was an easy decision.
However, after switching jobs, that tuition reimbursement was no longer an option. So I decided to put it on hold. Now that I'm older and my kids are getting older, it is definitely something I would still consider in the future.
After watching moms like Eva complete her law degree while raising babies and being a great wife, I'm inspired. I know it's not easy to go back to school as an adult, but I know it's possible. Whether you're going back to school to get your Master's or for the first time to pursue a vocational career, my hope is this post will show you that it's possible. So I wanted to speak to a current Virginia College student to better understand the biggest challenges she faces?
Meet working mom and Virginia College Student Kristen Walker
Every day my son asks me, 'Do you work this evening' Telling him yes five nights out the week is hard. The best days are when I get to say no and see his smile. Looking toward the future I know the sacrifices I make now will reward me.
Kristen, who is in the Business Administration program at Virginia College, shared that during this time she doesn't get to put him to bed every night. She also doesn't really even see him for more than an hour after school. Luckily he has his father for these moments. In between going to school, work and doing assignments on her days off, Kristen says, "I have to make sure the little time I have is given to my son."
"Sometimes he even likes to sit with me as I do my school work. He doesn't realize this helps me to stay strong. I take a moment to look over and see him smile. When he gives me a thumbs up, it melts my heart. And finishing that three-page paper isn't actually that hard." 
I loved hearing from Kristen because even in the midst of everything, she still finds time for self-care. "What keeps me in balance is finding a small moment of me-time. Whether this is an hour after work just sitting on the couch in peace while everyone's sleeping or going out on my day off and window shopping, it is needed."
She also shared that when things get stressful, she tries to stay focused on a positive attitude.
3 ways Virginia College helps to solve challenges like Kristen's
I know that should I decide to go back to school, I would have to take a lot of things into consideration. I would definitely have to look into how the school is supporting moms and families. I know it will never be easy, but I know that it is always helpful to have support.
And this is why I was excited to hear about the support that Virginia College gives to their parent students. Thank you to Sharnetta Taylor who is an Enrollment Specialist at Virginia College in Augusta for sharing this insight.
Virginia College offers very doable class schedules:
Day or night classes
Many programs with classes only twice per week with a lab session every other day
This allows students to continue to work and take care of their families without the long hectic class hours and days.
Virginia College provides support and assistance from staff such as:
Free tutoring
Help to find community resources with the Career Development Department
Continued guidance from their admissions representative and program director
Virginia College hosts campus activities such as grilling hot dogs, contests, holiday celebrations, back-to-school events. This allows for a much-deserved break from classes to have some fun.
We really stand by our motto of "Students First." We support our students as much as possible throughout their journey so that they can achieve their personal and career goals.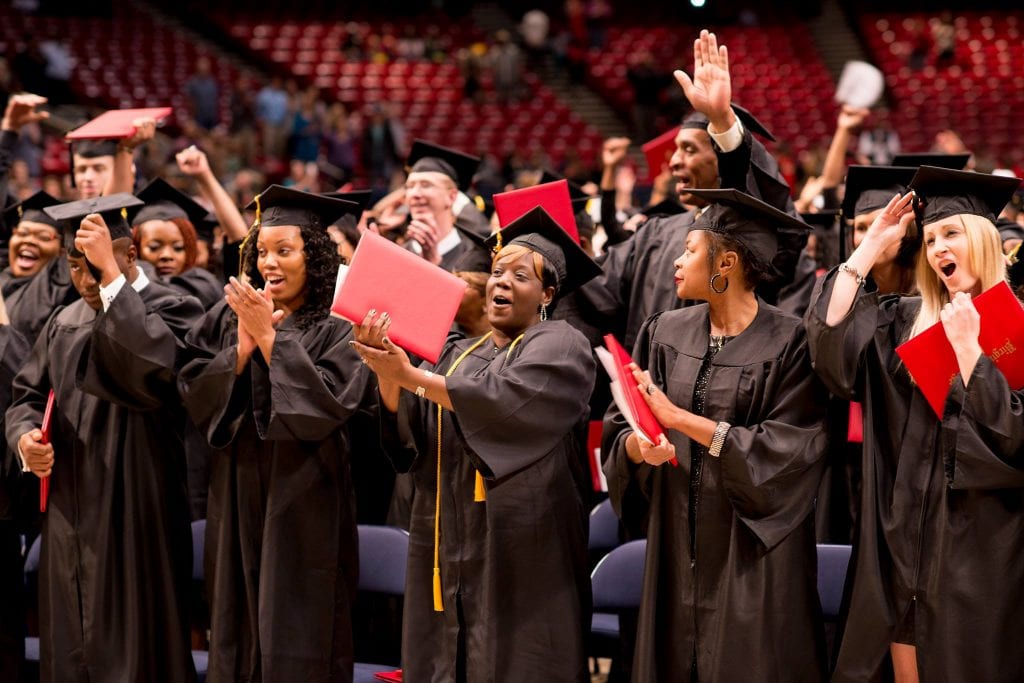 I absolutely love this. I know that if I decide to go back to school, I will definitely have to look into colleges such as Virginia College. If there is a Virginia College campus in your area, I encourage you to check it out.
To find out more about Virginia College and the programs they offer, click here. You can also connect with them on Facebook, Twitter and Instagram (they have some great IG stories too).
If you decided to go back to school, what would you study/train for?