I've tried to come up with proper words to describe the excitement and joy when I checked my e-mail, and the pixie dust landed in my inbox: "Disney & ABC Invite You to Los Angeles!" I could hardly open up the e-mail fast enough because I knew what it was.
Ever since I saw the trailer for Queen of Katwe on my Facebook timeline a few months back, I was excited about this film. Not only is this a Disney film, but it is also based on a true story that just happens to take place in my family's country of Uganda, East Africa. Webale nnyo (thank you very much) Disney!
Queen of Katwe
This film is directed by Mira Nair (from a screenplay by William Wheeler), produced by Lydia Dean Pilcher, p.g.a. and John Carls, p.g.a. with Will Weiske and Troy Buder serving as executive producers. The"Queen of Katwe" stars Golden Globe® nominee David Oyelowo, Oscar® winner and Tony Award® nominee Lupita Nyong'o and newcomer Madina Nalwanga.
While attending the Pete's Dragon Event last month, we had the opportunity to screen this film. I hooked from the moment it started until the credits rolled. So to be invited back to attend the red carpet premiere is truly an honor!
One of my favorite quotes from the film: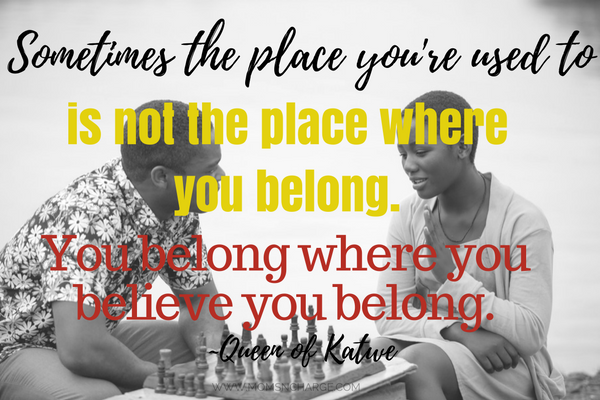 Belief is everything. If you want more in life, you have to believe that you can make it happen.
While there, we will have the opportunity to interview cast members, filmmakers and the real people behind the inspiration for the film:
About Queen of Katwe:
"Queen of Katwe" is based on the vibrant true story of a young girl from the streets of rural Uganda whose world rapidly changes when she is introduced to the game of chess, and, as a result of the support she receives from her family and community, is instilled with the confidence and determination she needs to pursue her dream of becoming an international chess champion.
See the full trailer here:
In case you missed it, I partnered with several other bloggers who will be attending this press trip to produce an awesome giveaway. We're giving away not one, but two copies of the book, Queen of Katwe, as well as one amazing chess set. Enter here to win.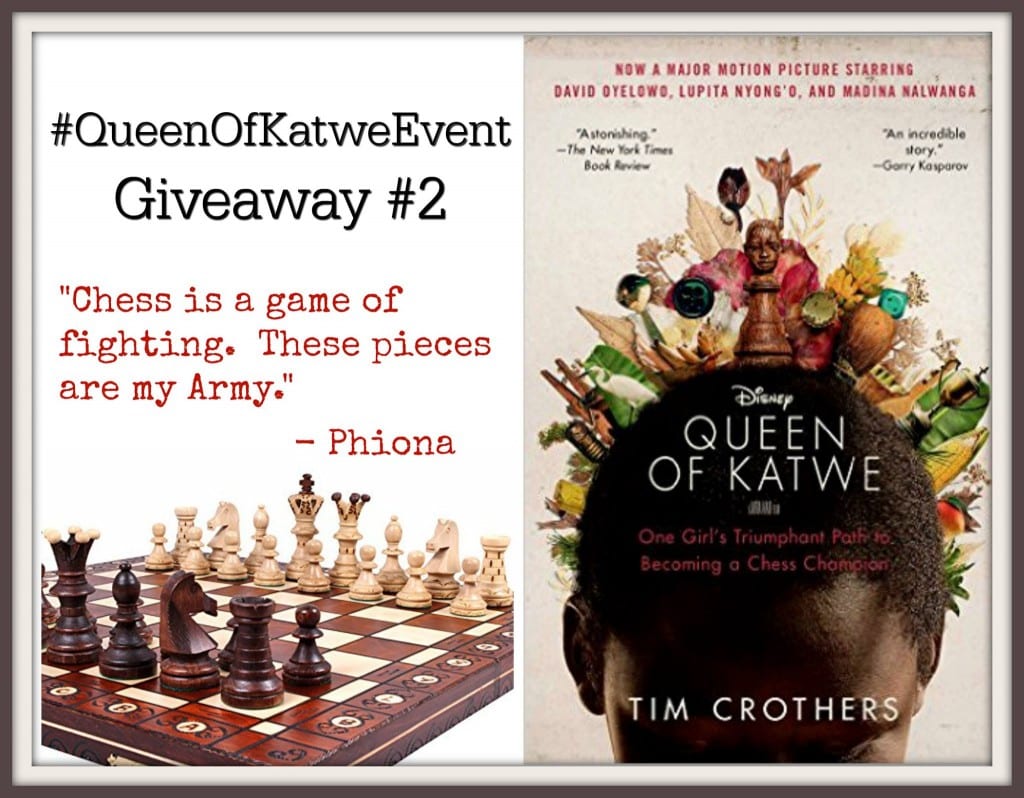 Be sure to Visit the QUEEN OF KATWE website, Like QUEEN OF KATWE on Facebook, Follow QUEEN OF KATWE on Twitter and grab your own copy of The Queen of Katwe
!
QUEEN OF KATWE opens in SELECT theaters on September 23rd and everywhere on September 30th.
While in LA, we'll get some sneak peeks into some hit and upcoming ABC TV shows including:
Once Upon a Time (Season 6 Premiere) We will get to chat with co-creators and executive producers Edward Kitsis and Adam Horowitz.
Once Upon A Time is, at its core, a story about hope.
"For us, that's what a fairy tale is. It's that ability to think your life will get better. It's why you buy a lottery ticket—because if you win you get to tell your boss that you're quitting and you get to move to Paris or wherever and be who you always wanted to be. And that's Cinderella, right? One day she's sweeping up and the next she's going to the ball. Adam and I just wanted to write about something hopeful that for one hour a week allows one to put everything aside and have that feeling that your dreams just may come true."– Edward Kitsis, Co-Creator/Executive Producer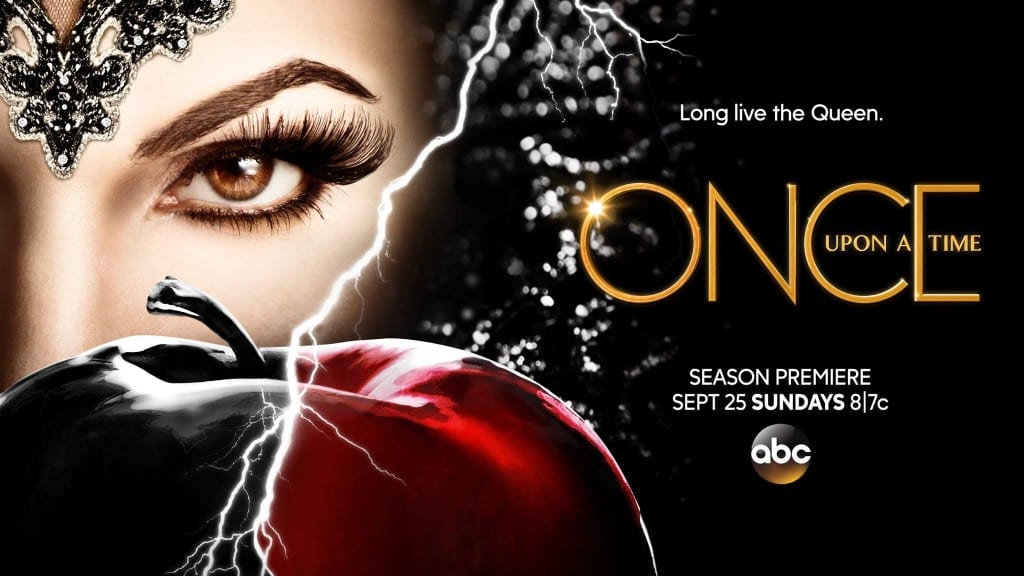 American Housewife: This series premieres on October 11th!
Katie Otto, a confident, unapologetic wife and mother of three, raises her flawed family in the wealthy town of Westport, Connecticut, filled with "perfect" mommies and their "perfect" offspring. Katie's perfectly imperfect world is upended when her neighbor's decision to move notches her up from her ideal social standing and sets her on a path to ensure that doesn't happen, regardless of the consequences.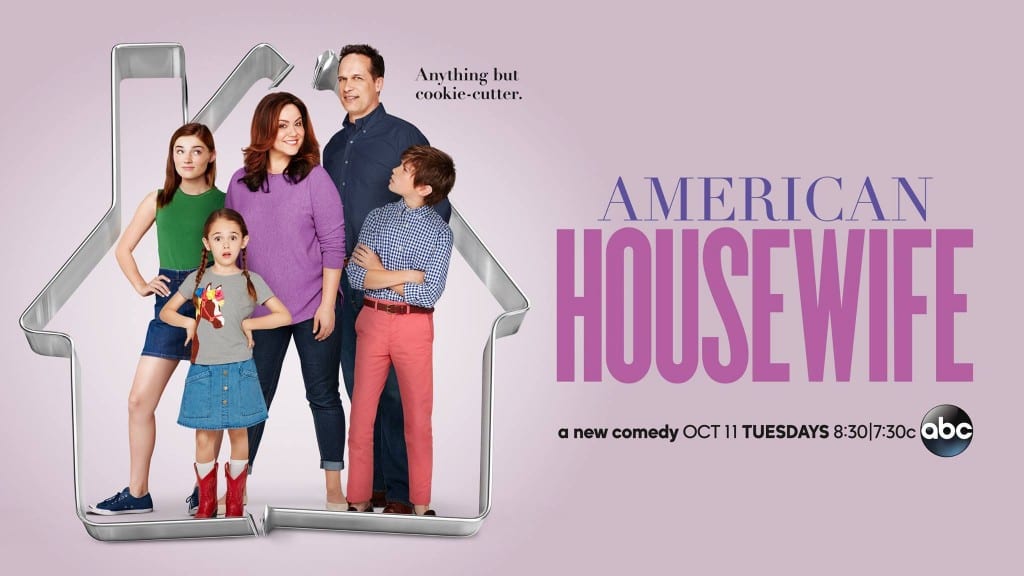 The Middle: Two-time Emmy-winner Patricia Heaton stars in this warm and witty single-camera comedy about raising a family and lowering your expectations. Middle-aged, middle class and living in the middle of the country in Orson, Indiana, Frankie Heck is a harried wife and mother of three who uses her wry wit and sense of humor to get her family through each day intact. Frankie works as a dental assistant, and her unflappable husband, Mike (Neil Flynn), is manager at the local quarry and her sardonic partner in the daily grind that is raising their average – yes, most definitely average – family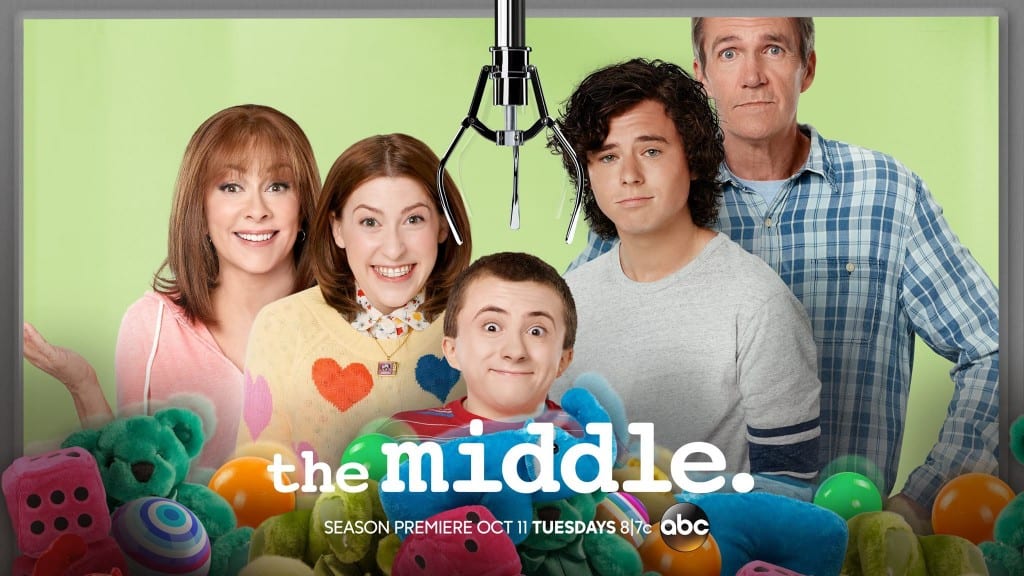 Be sure to follow along as I travel to LA with 24 other fab bloggers for this event: #QueenOfKatweEvent #ABCTVEvent #OnceUponATime #TheMiddle #AmericanHousewife.
You can catch me on Instagram, Twitter, Facebook and Snapchat (christinestvil).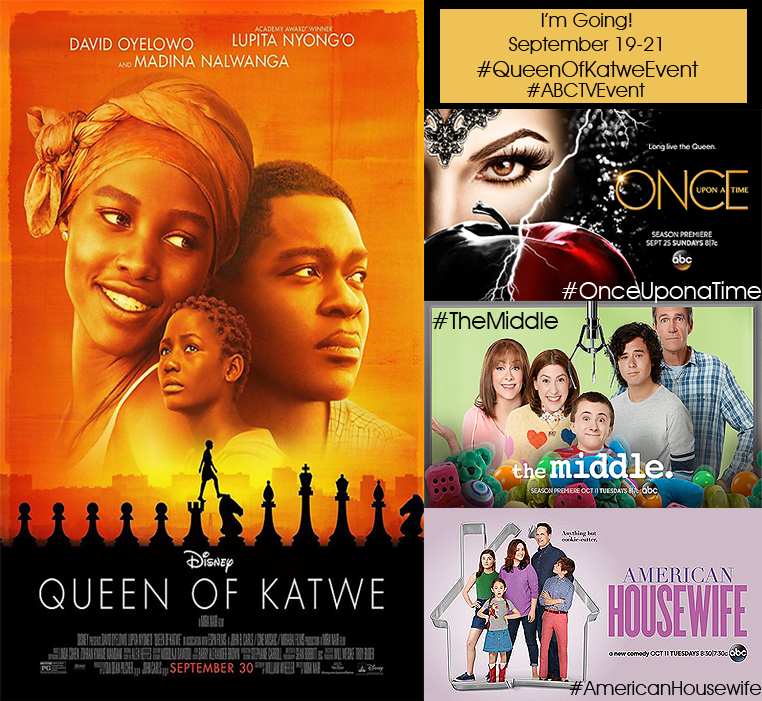 ---
Disclosure: On behalf of Disney, I was invited to attend an all-expense paid trip to cover the world premiere of Queen of Katwe, as well as other press events. As always, all opinions are my own.