I am fresh off the plane from Hollywood, CA where I got to attend the world premiere of Pete's Dragon. If you missed my earlier deets on this very special trip, you can check it out here. But in case you've been hiding under a rock, Pete's Dragon is the newest Disney film that is hitting theaters across the nation this Friday August 12th. I was blessed with the opportunity to attend the red carpet world premiere of the movie. And you know that anything Disney does is truly magical.
But first….
I decided to snap and post this selfie before heading down to meet the rest of the crew. This was a last minute outfit change and I'm so glad it worked out.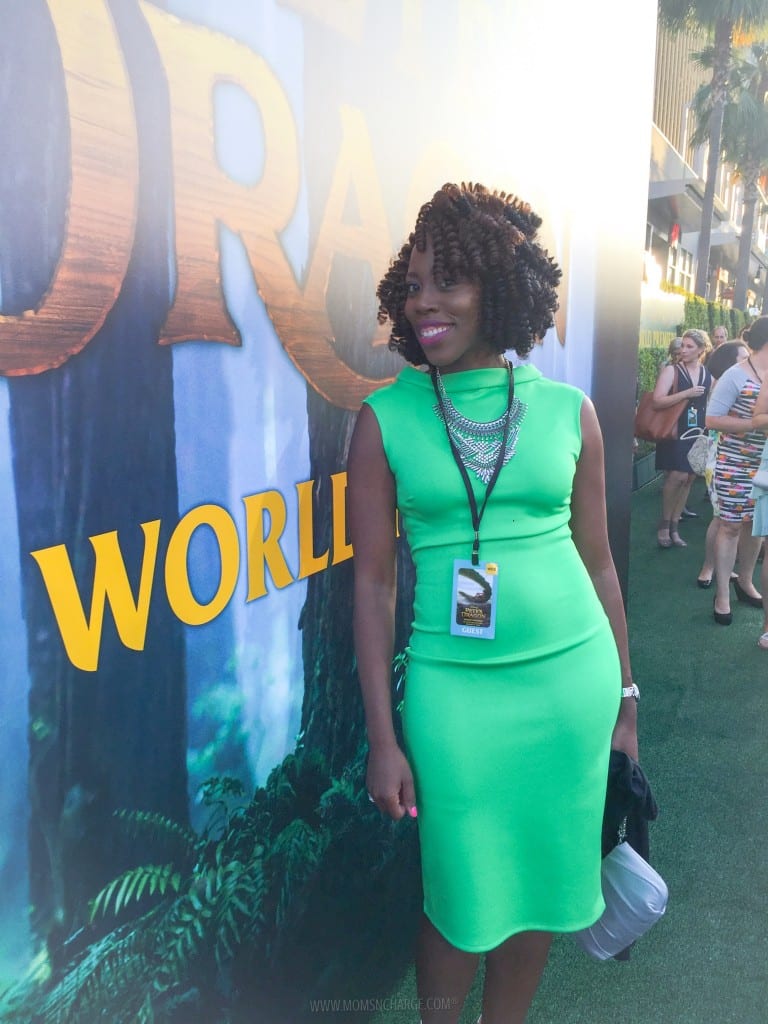 So about this red carpet magic…
The company
I got to join 24 other fabulous and phenomenal bloggers on this trip. I was excited to meet and connect with so many new mommy & one daddy (Hey Mitch!) blogger friends. I was definitely a little nervous going in as I felt like the lone rookie. LOL But I truly enjoyed everyone I met, and they were all so welcoming, helpful and fun to hang out with. I loved seeing how all the different shades of green came together. Check out the green carpet.
It was truly amazing to be able to experience this side of the Disney magic, and the buzz and excitement that is Hollywood.
The experience
I wasn't really sure what to expect as this would be my first red carpet movie premiere experience. And while my first thought was: oh I want to share this with my friends and followers via Periscope or Facebook Live, I took the advice we were given to just enjoy the experience. The evening started off with the party and dinner before the movie started. We got to take a ride on Elliot, Pete's Dragon. And I was given extra super powers because I was able to go "invisible" just like Elliot in the movie LOL. Tip: if you even think there may be a chance of there being a green screen at the event, don't wear the perfect shade of green…not unless you're going for the invisible look here 🙂
The premiere party was so much fun. In addition to riding dragons, we were treated to great food, music, drinks and other activities. Below is my Snapchat story I shared:
The tour
While in LA, we also got to take a private tour of the historic El Capitan Theatre, the morning after we watched the world premiere of Pete's Dragon. With so many people at the premiere, we really didn't get to experience and get a feel for the inside of the theatre. So I was happy about the tour. Listen…they had me at "Welcome Mommy Bloggers".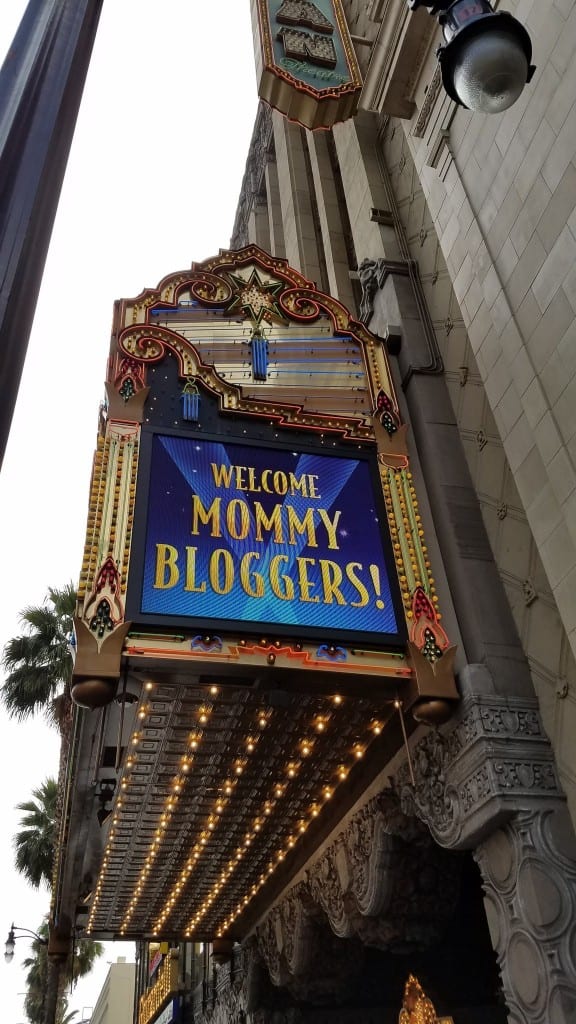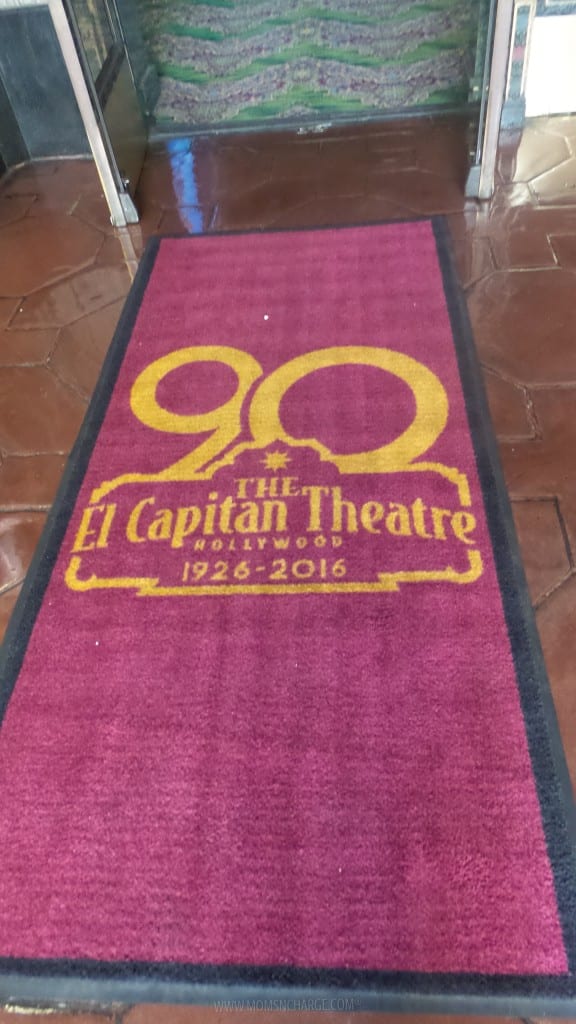 I had no idea how rich in history and culture this theatre was until we took the tour. El Capitan just recently celebrated 90 years. I feel like I've been doing movies all wrong after experiencing this special movie-going experience at El Capitan. I don't know about the movie theaters where you live, but they definitely don't open up the show like this at the theaters where I live. We were told that back in the day, the more curtains you had, the more luxurious the theatre was.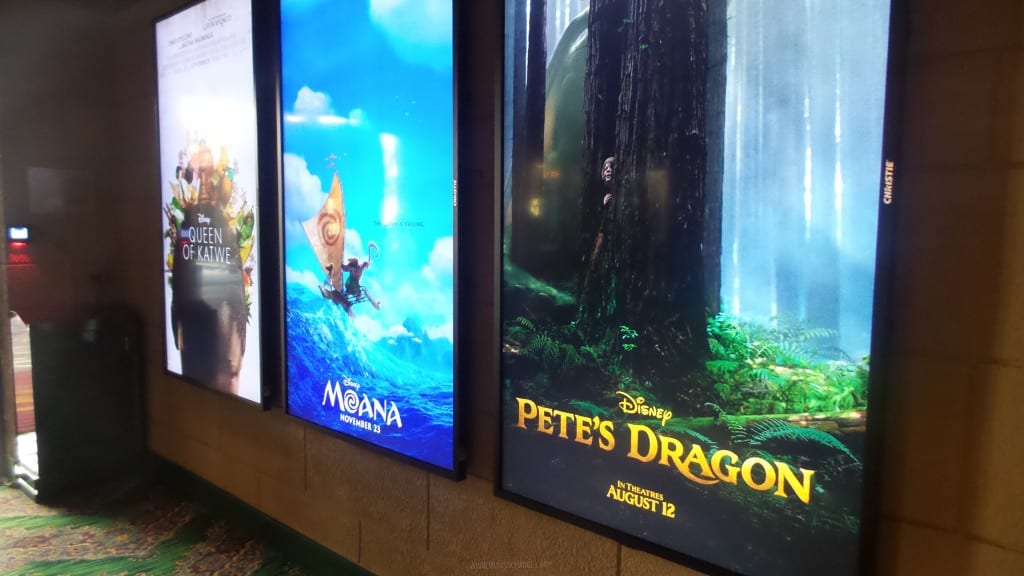 Tomorrow, I'll be sharing my full review on the film itself. Be sure to share and watch the trailer below.
And if you missed it, click here to download these adorable Pete's Dragon themed activity sheets for your little one.
Thank you Disney for a truly memorable experience!
PETE'S DRAGON IS OUT IN THEATERS ON FRIDAY AUGUST 12, 2016
For all of the latest, follow Pete's Dragon on Facebook, Twitter (#PetesDragon), and Instagram.
Will you be taking the family to see Pete's Dragon this weekend? Whar are some other Disney films you've been most excited about watching?
---
Disclosure: On behalf of Disney, I was invited to attend an all-expense paid trip to cover the world premiere of Pete's Dragon. As always, all opinions are my own.