I'm back with one of my favorite parts of visiting Pixar a couple of weeks ago. If you missed it, I was there for the Incredibles 2 Event!
Not only did we get to tour Pixar Studios (also known as the Steve Jobs Building), we also toured the Archives, and created our own Superhero.
I had no idea that Pixar does not usually do tours, so this was indeed a very special treat. It was so special to see first-hand where all the magic happens to create these films we know and love.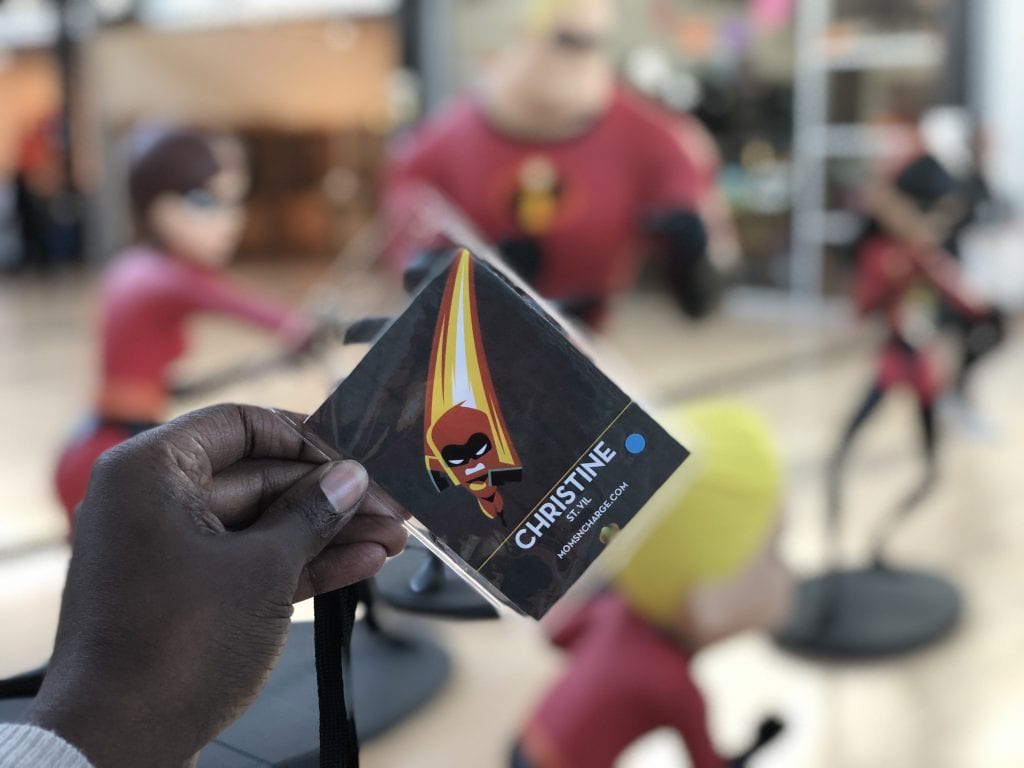 Welcome to Pixar
Since 24 of 25 of us bloggers attending had never been to Pixar, we were totally geeked out when we pulled up to the gates. Yes, we were those people standing in the middle of the street to get that "perfect" picture. 😆
I don't know about anyone else, but my jaw definitely dropped a bit walking into the atrium of the Steve Jobs Building.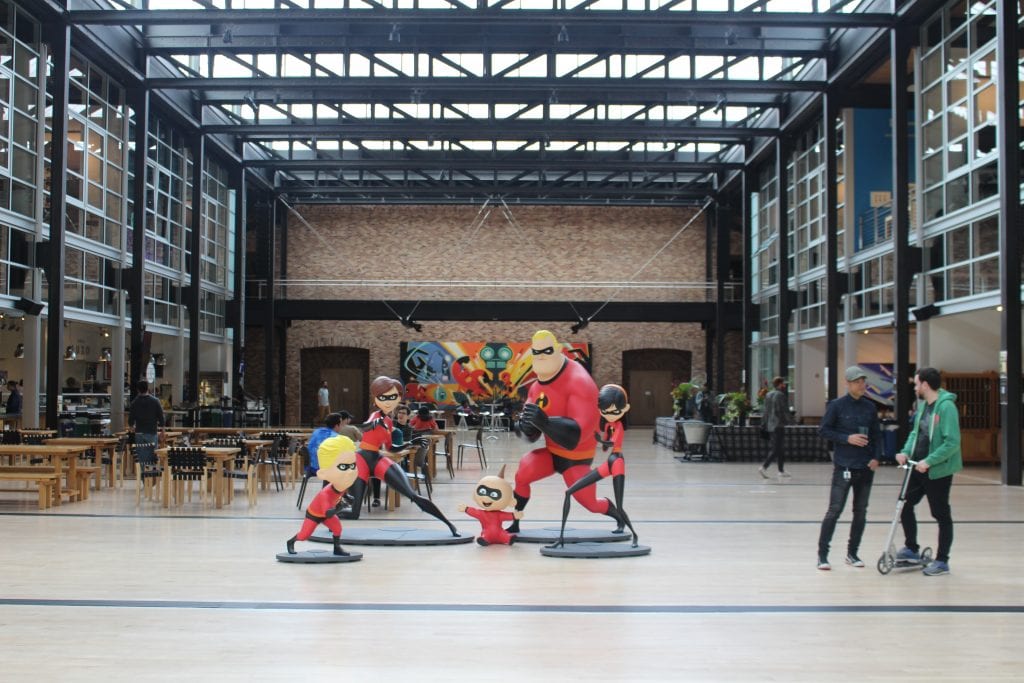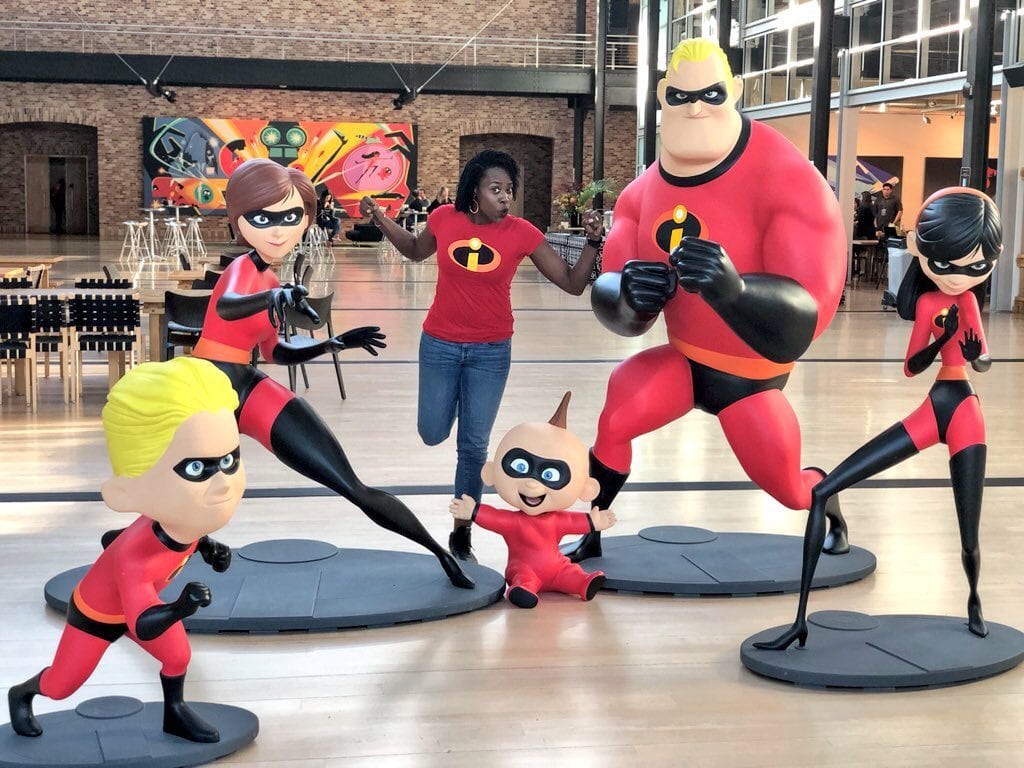 One of the things I love about these trips is getting to hang out with old friends and meet some new ones. This truly was an awesome group to spend 3 days with.
Highlights from Touring the Iconic Steve Jobs Building
It was so amazing getting to know the history and story of where all the magic happens at Pixar. We got to hear about the role that the late Steve Jobs had in creating this new building.
Below are a few highlights:
Took about 4 years to build, which is about the average time to create a Pixar film

Because of that, they consider the building, "The Steve Jobs Film"

Steve Jobs was very integral to everything: design, aesthetics, functionality of the building
Two big things that were big to him: influenced by the outside world and influenced by the people you work with

He didn't want this to be a company where people stayed behind their four walls and not talk to anyone
The huge atrium was created to encourage conversation
He wanted to get everyone out of their office so everything is out in the open: mailboxes, bathrooms, food, etc.
He tried to get away with having only one male/female bathroom in the whole building, but that didn't go over too well LOL (there are 4 on the main floor)
The outside comes inside with brick from the outside walls and floor coming in
The land used to be a baseball field
Every part of a Pixar film being made happens all in this one building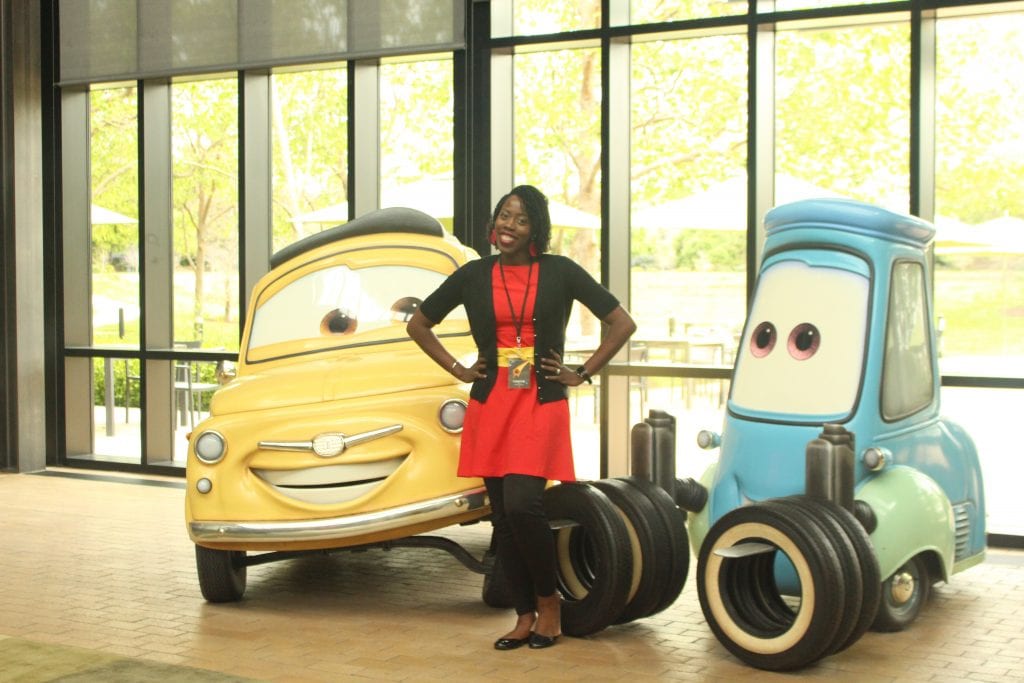 I loved this outside area and wondered what it was for? They don't get to use it as much as they should. But it is currently used for summer events, and where families of employees can hang out.
It also made the absolutely PERFECT spot for a group blogger pic. That Marshall guy has a really good eye 😍
I was intrigued by these glass balls that hung as I saw handwritten messages on them. They are purchased for $1 by employees to give thanks to someone who has mentored or helped them along the way. Then the money is donated to charity.
This was one of my favorite displays. Inside this glass case with Pixar Oscars displayed, was this run down, beat down Woody doll. The note that was beside it read:
"On June 18, 2010, we had a young child about 6 years old by the name of Caleb come into City Hall at Magic Kingdom Park. He brought us his well played with Woody Doll. You see his parents bought him a new home and he wanted his first one to have a great new home, so he left it her to spend infinity and beyond with Buzz Lightyear. We felt it was appropriate to share him with you. As you can see he has been loved very much over the years. Thank you for giving everyone great characters that have heart. Sincerely, Magic Kingdom Guest Relations Cast"
That almost brought tears to my eyes. Caleb is now 14 years old and I wonder if he still has that Woody Doll. I'm sure he can't even believe that his Woody is now on display right next to Pixar Oscars.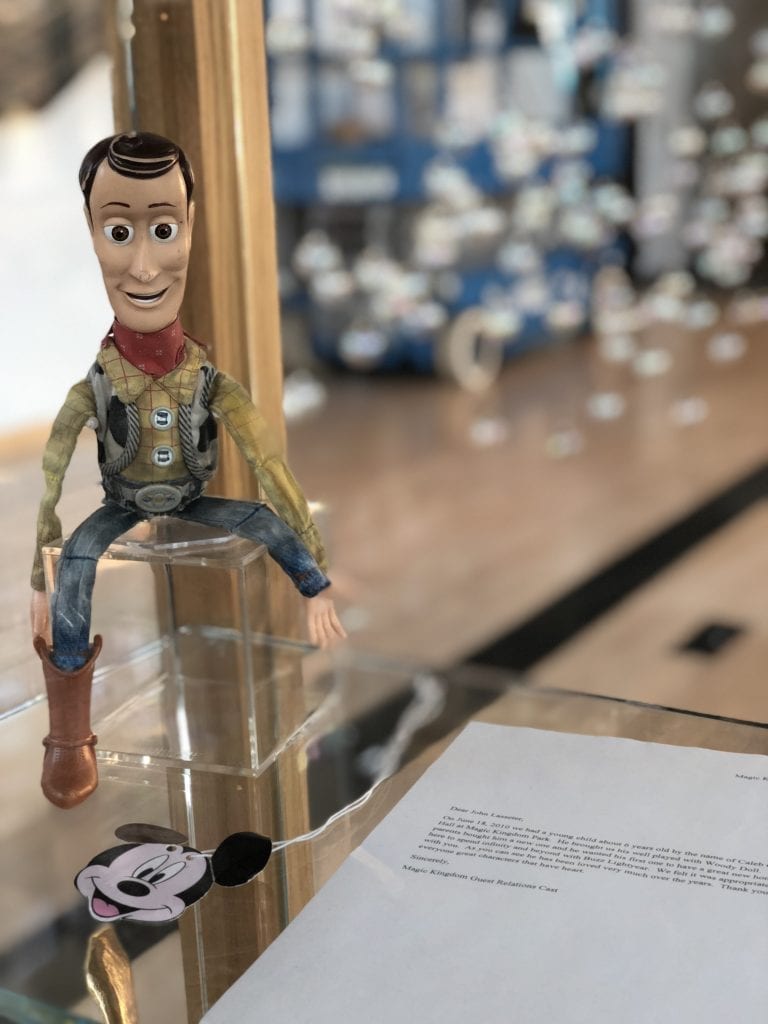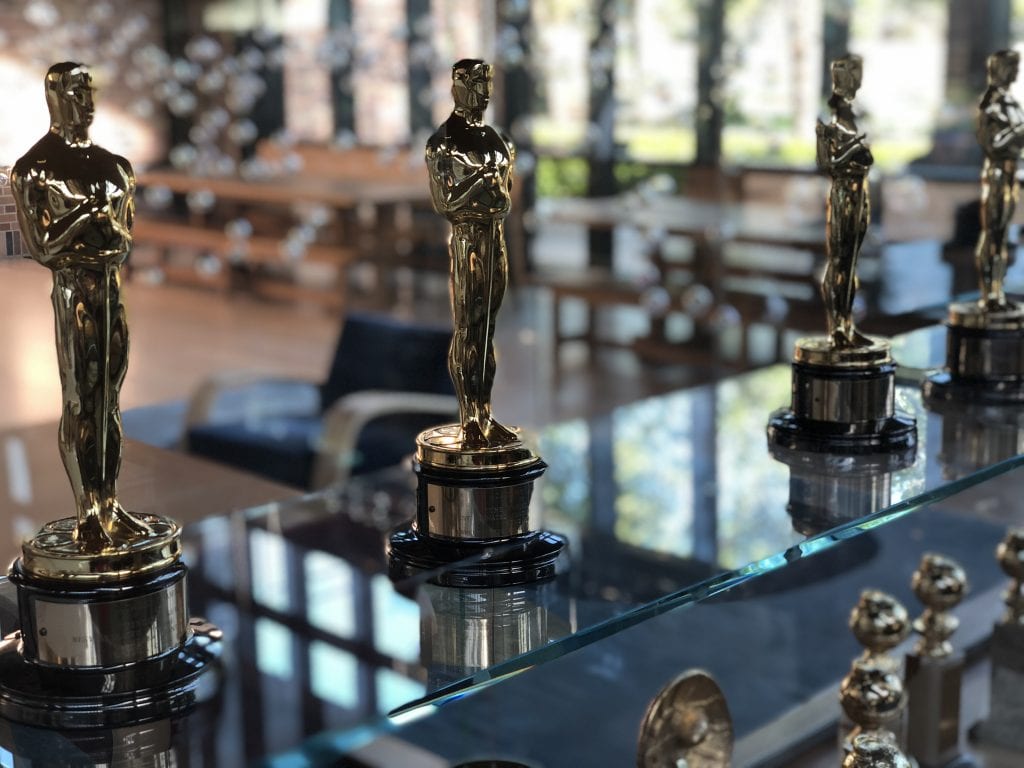 A few more fun facts:
The artwork is changed out about 3 months before a new film is released
Original artwork and character portraits are displayed
Character sculptings for main characters are displayed (seriously amazing work)
More beautiful Incredibles 2 Artwork at Pixar Studios
There was so much to see. Here are a few more pics courtesy of Pixar.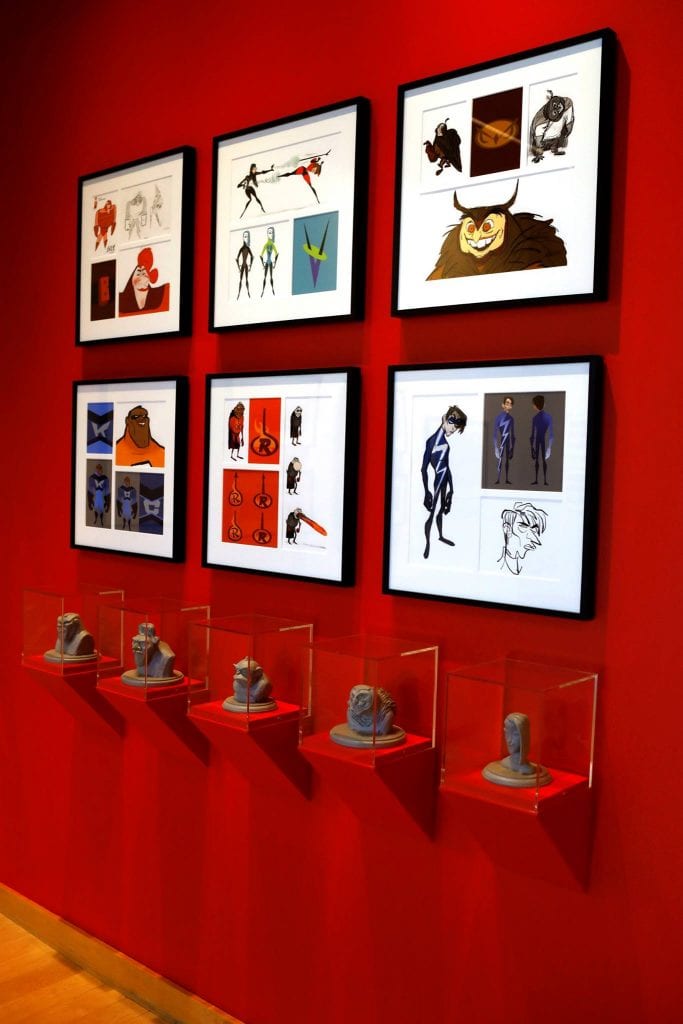 Below as my favorite piece because the names were created after Pixar employees. I thought that was pretty cool.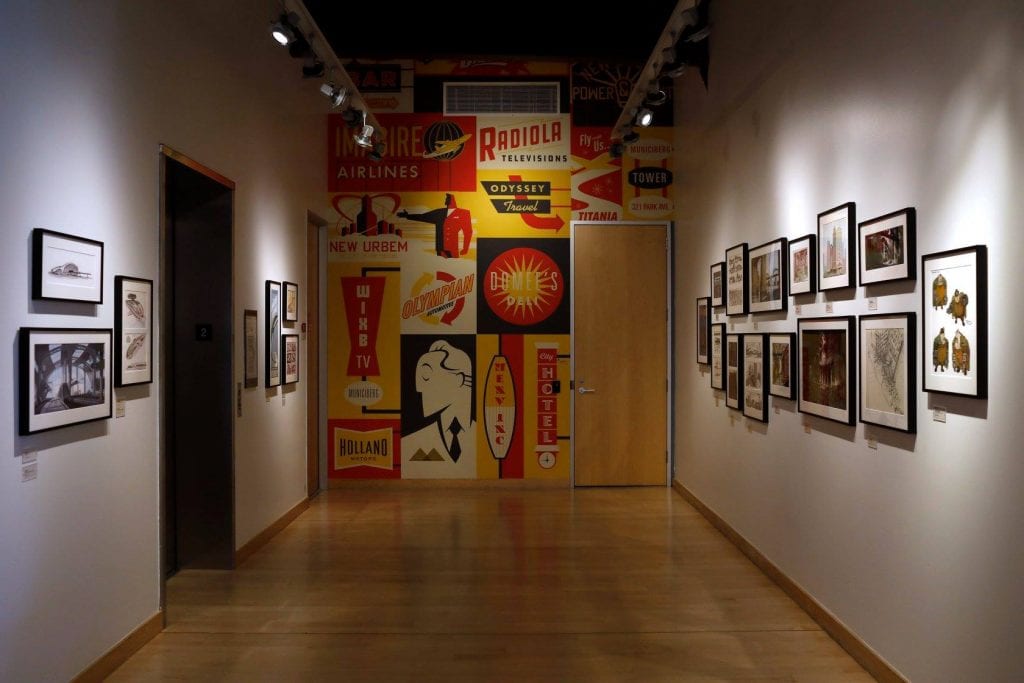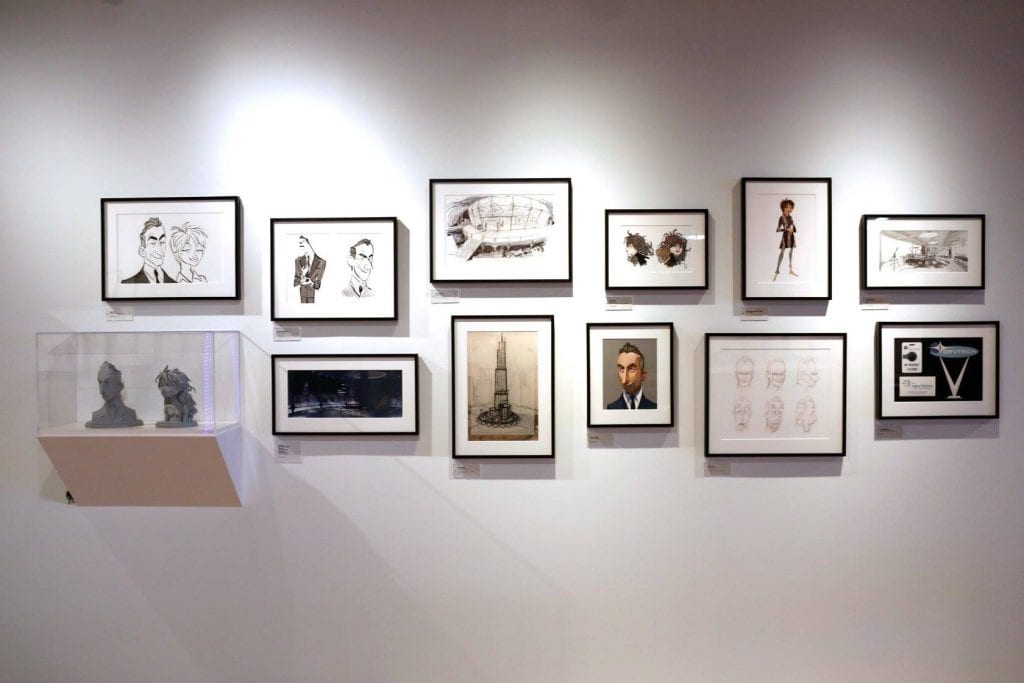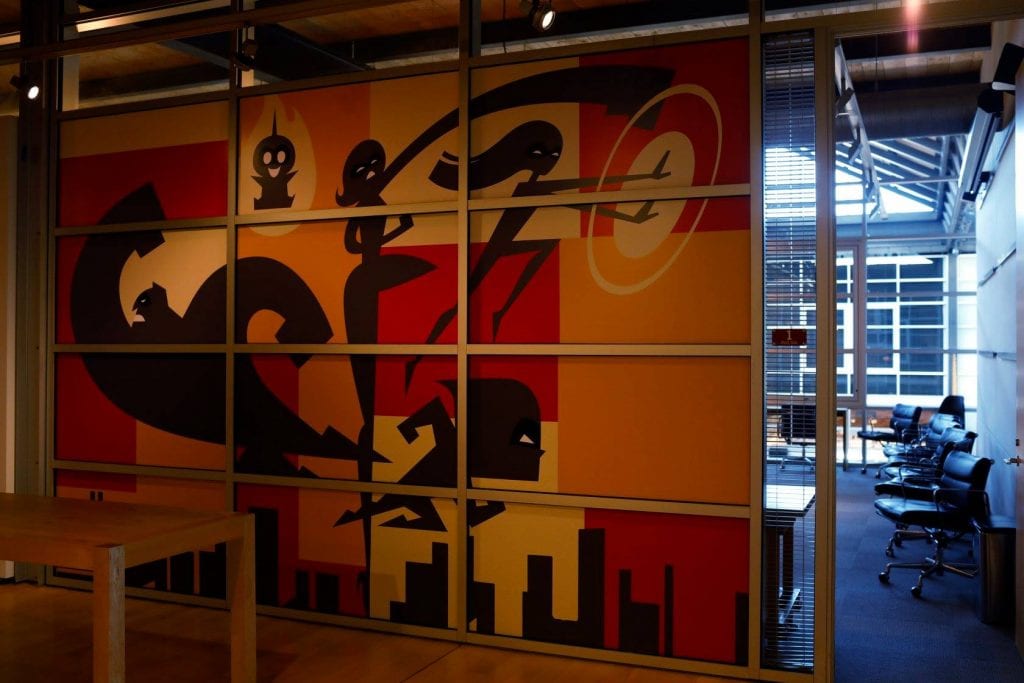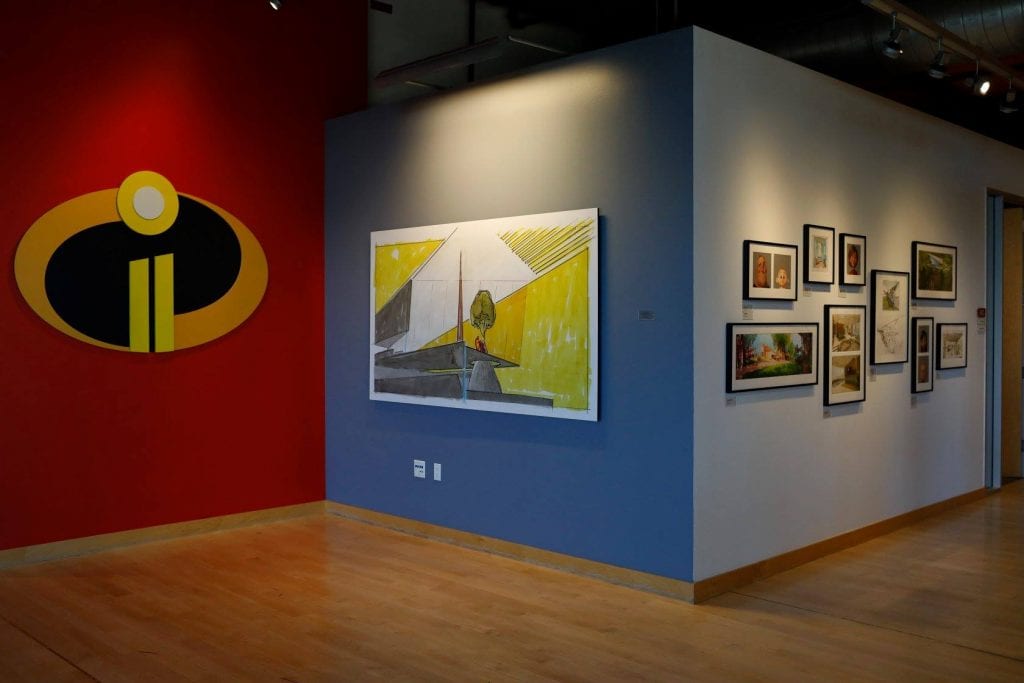 Pixar Store
A trip to Pixar Studios would not have been complete without visiting their store. I picked up a couple of books for the kiddos.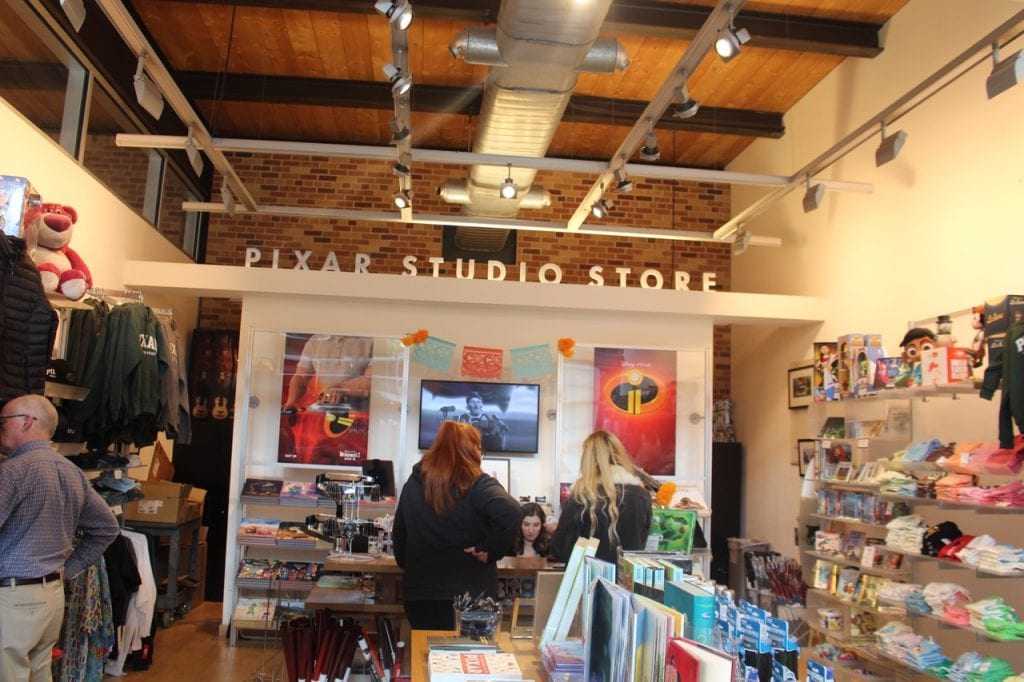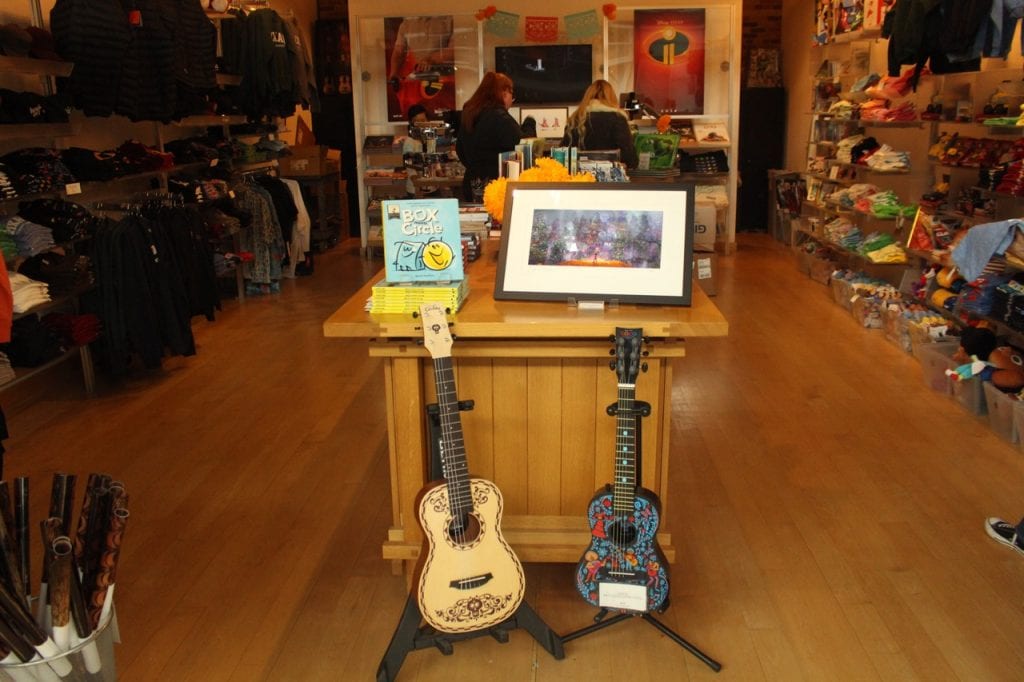 The Making of a "Super"
This was one of my most favorite and most stressful sessions 😨We got to take a look behind-the-scenes om what it takes to create a superhero. We got the low-down and inside scoop from Pixar Studios Digital Modeler and Rigger, Alonso Martinez. He explained to us that it starts with concept art to get an idea of what the superhero will look like.
I'm definitely not the most crafty person. And if I can make something that looks decent, it's usually because I'm able to follow step-by-step guide. Well, the only guide we were given here was to use whatever paper we wanted and make it our own. And then there was a tight time constraint that just threw me into panic mode.
I made it through and I think she turned out pretty cute. My daughter named her Wind Girl and her superpower is that she can lift anything up.
And now I think we will make this an activity for the kids to do at home. Check out the video below from Meghan Cooper of JaMonkey for some more awesome Supers created (including the ones from her adorable girls).
Pixar Archives
Wow, wow, WOW about sums up this tour! First of all, there was way too much to see, and way too little time. But I am so very grateful for the time we were able to spend there.
If you ever wondered what happens to all of the artwork, costumes or materials used in the films after their over, Archives is your answer. Unlike the studio, the Archives are not open to guests of employees. However, during our trip, they made it happen for us.
We got to take a closer look at not only original artwork that made it into the film, but also artwork that never made it into the film. I was blown away by the sculptors as well as how they store them.
Each of the boxes are handmade to fit each unique sculpture. The storage facilities are all temperature controlled to make sure the artwork stays intact, and not ruined by fluctuating temps. Our Archives guide, Christine was awesome. She was really passionate about her work, and it showed.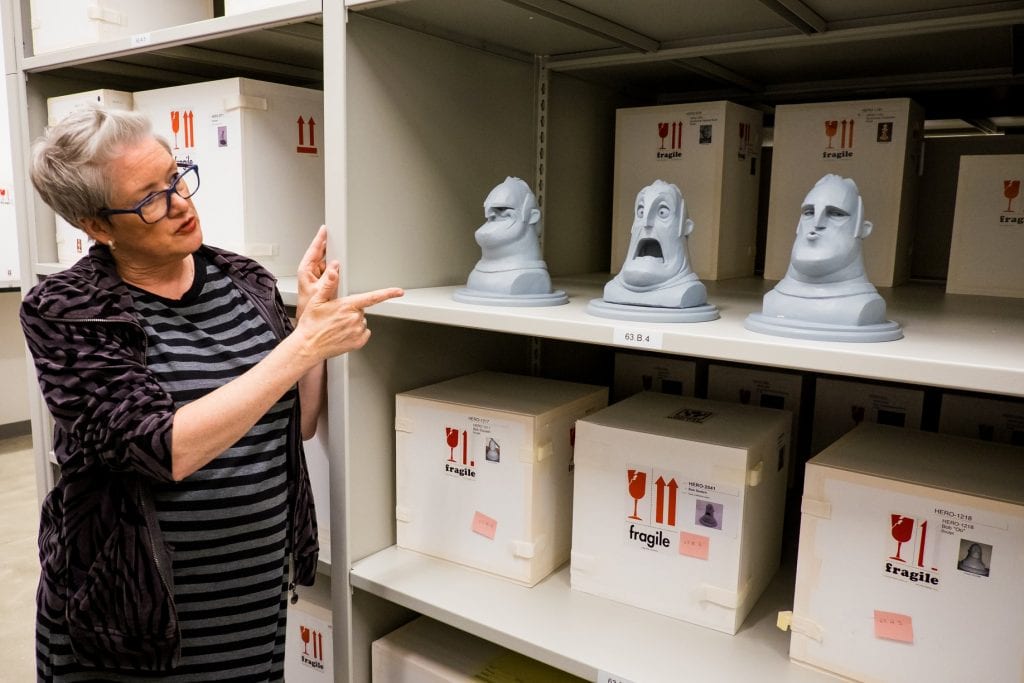 Being able to take these guided tours around Pixar Studios got me even more ecited for June 15th! Are you all ready for Incredibles 2?
I'll be sharing lots more about our visit in the coming weeks so stay tuned!
Watch the Incredibles 2 Trailer!
We got to see 35 min of the film while in San Francisco for the Incredibles 2 Event. And the new trailer just dropped today on their Facebook page. Watch it below.
Be sure to Follow all the happenings on social media:
Incredibles 2 Facebook ⎮ Twitter ⎮ YouTube ⎮ Instagram ⎮ Website
Incredibles opens in theaters nationwide on June 15th!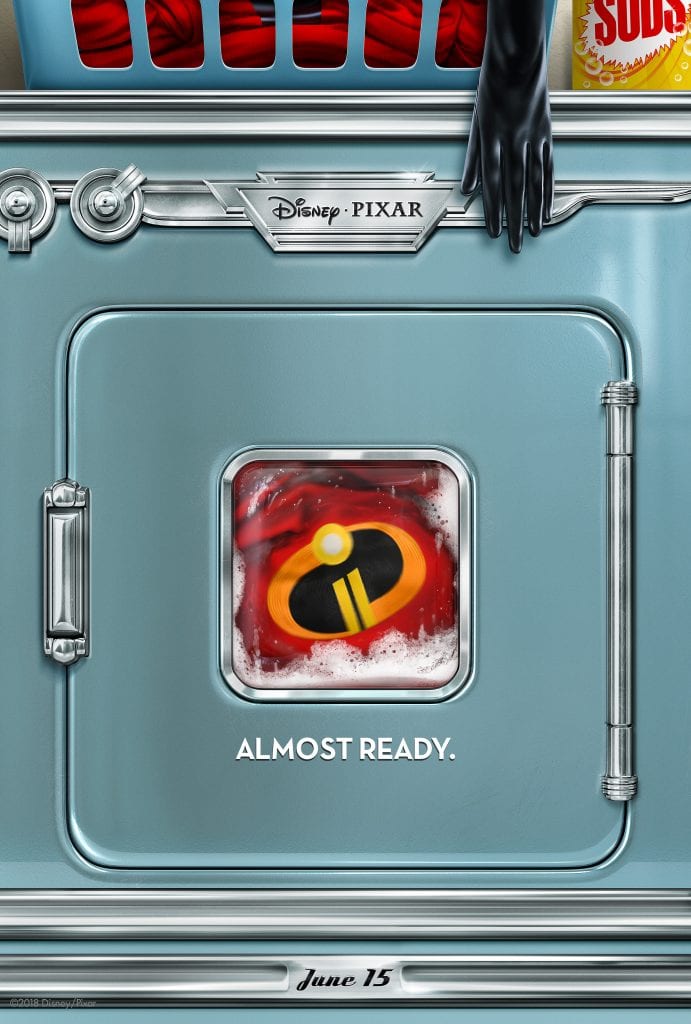 ICYMI: Be sure to check out my previous posts on all things Disney∙Pixar & Incredibles 2
GETTING READY FOR AN INCREDIBLE TIME IN SAN FRANCISCO 4/3-4/5 
THE WALT DISNEY FAMILY MUSEUM AND SURPRISE VISIT TO LUCASFILM #WALTAGRAM 
PIXAR FEST AT DISNEYLAND RESORT: APRIL 13-SEPT 3, 2018 #PIXARFEST 
---
This trip to San Francisco to cover the #Incredibles2Event was sponsored by Disney. All thoughts and opinions are my own.