It's #WaltDisneyWednesday and today is all about Disney's Animal Kingdom Park! It's almost a tie next to Disney's Magic Kingdom. These are my two favorite parks at Walt Disney World. Thanks to our experience during Disney Social Media Moms Celebration last month, we got to experience it in style.
There are so many people even now that still think Disney is for kids. Some people believe they are too old to go to Disney World, especially if they don't have kids. But let me tell you: you are NEVER too old to go to Disney World. And while there's so much to do across all of their parks and attractions, I'm going to focus on Animal Kingdom today.
Here are 6 Things You MUST Do at Disney's Animal Kingdom With or Without Kids
This attraction is located in Pandora – The World of Avatar. It opened up in May 2017 and the waits for this attraction are still crazy long (thank you Disney SMMC for the Fast Passes!).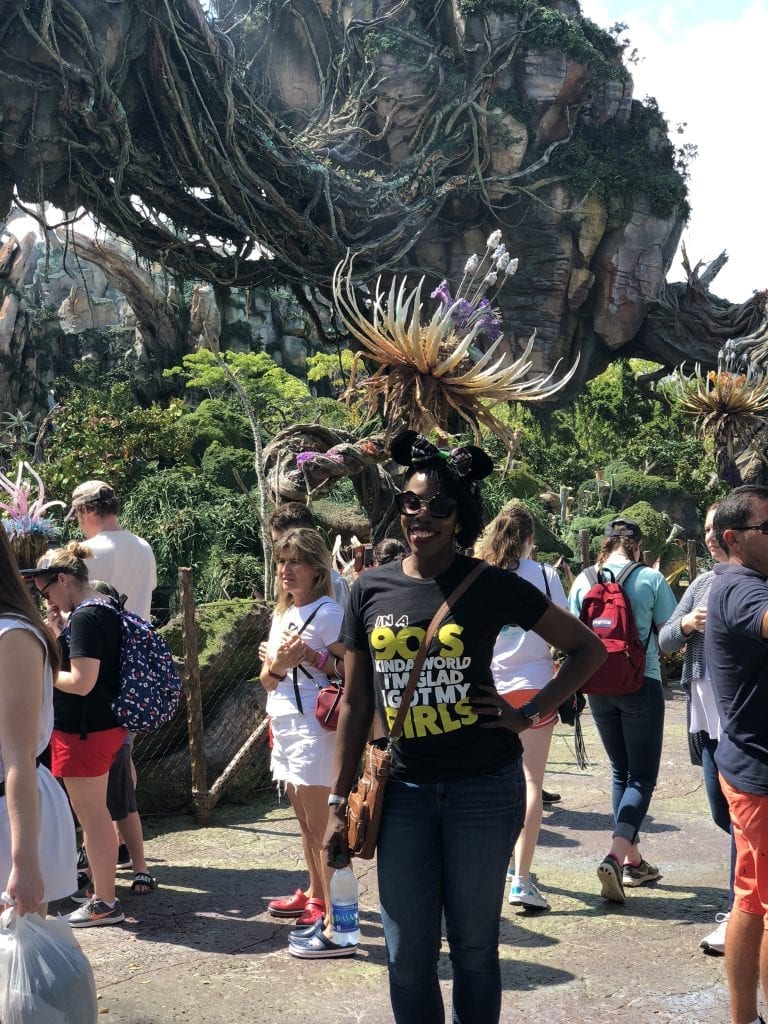 Pandora celebrates the magic of nature where guests can walk among the floating mountains during the day and explore the glowing fauna and flora after dark.
But the true star of the land is that we can fly on the back of a mountain banshee during a breathtaking, 3D ride over the vast moon of Pandora on the Avatar Flight of Passage.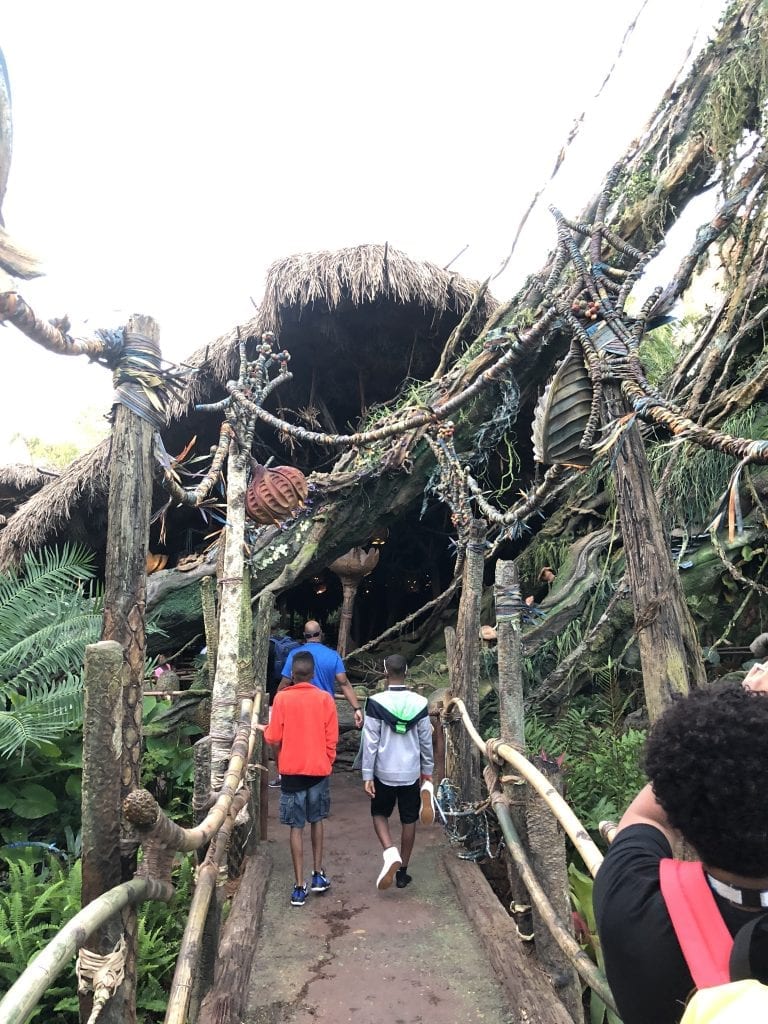 Three words: Believe the Hype! Seriously, this ride is everything. So much so that we went on twice while we were there for DSMMC. And then when I went back the following week for Disney Dreamers Academy, we got on two more times back to back. It was breathtaking each time.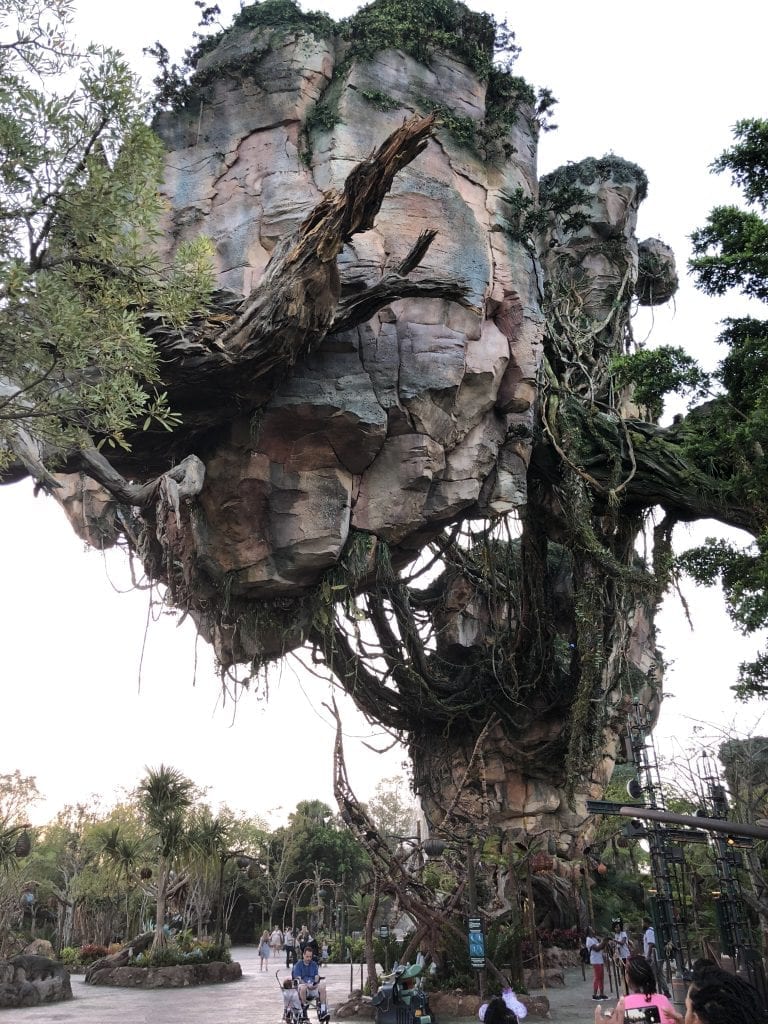 There aren't any words adequate enough to describe what this experience is. If you like Soarin', Flight of Passage makes that ride just "cute". LOL
All of your senses will be put to good use in this Flight of Passage.
This show is absolutely amazing. I mean, isn't everything that Disney does amazing? But seriously, the costumes, the singing, the show altogether is truly a treat.
You can check out this clip for to see what it's all about. But the full experience can only be felt live and in person. Be sure to book/reserve your time early as the seats fill up quickly. You can find this show at the Harambe Theatre in the Africa section of the park.
When we took my mom to Disney SMMC in 2016, she absolutely loved it! The kids kept their eyes glued to the entire show, just as my mom and I did. I managed to take a few pics, but my focus was not on the show and clearly not my camera LOL The show lasts about 30 minutes.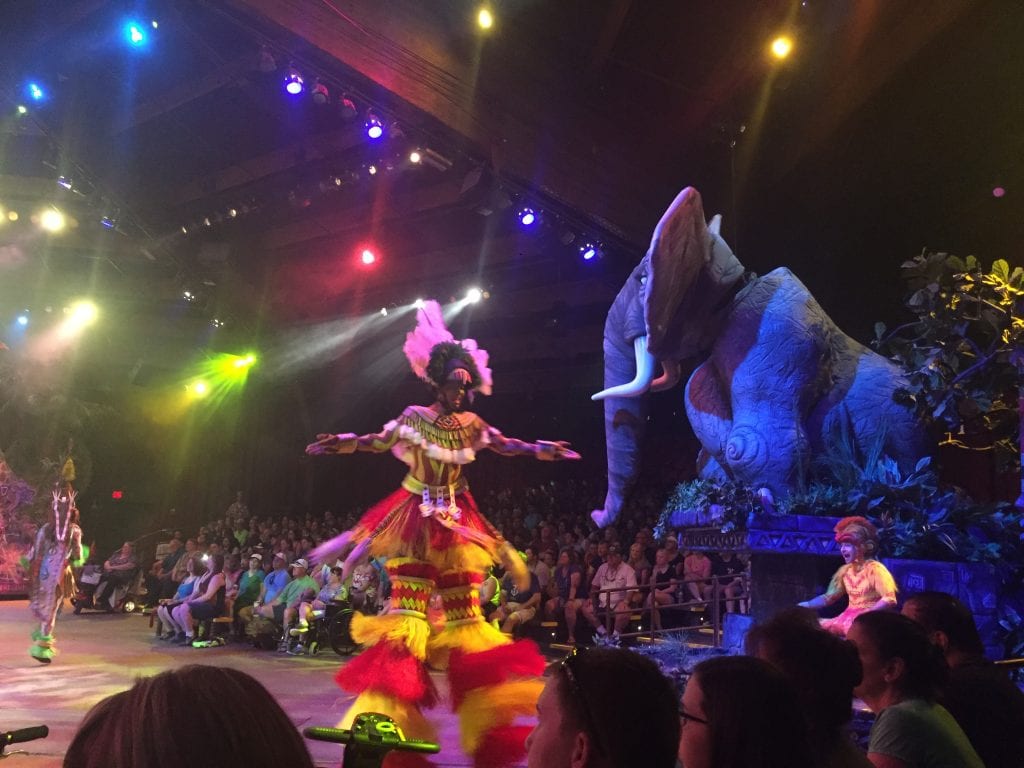 First of all, I've been to Disney World more times than I can count. I was going long before I had kids. And would you know that I just found out about DinoLand while visiting a few weeks ago?
This is the cutest area tucked away in the back of Animal Kingdom, and it's very easy to miss (clearly). I was glad to know I wasn't alone because neither Bernetta or LaToyia had been/heard of it either.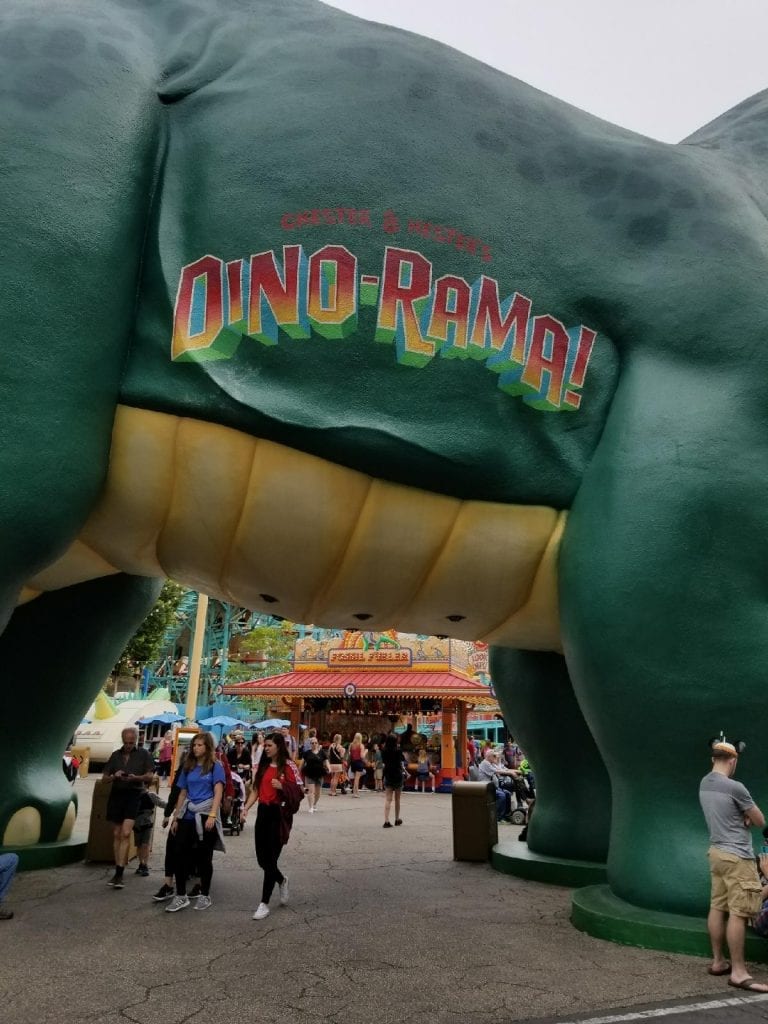 Here's where the world's fascination with dinosaurs comes to life: race back in time to save the last dinosaur on the thrill ride DINOSAUR (hint: pay attention to the monitors as you wait in line – you just might see your name pop up);
This attraction is located in Asia. Expedition Everest is a runaway train adventure that combines coaster thrills with the excitement of a close encounter with the mysterious yeti. The attention to detail that Disney gets with every single attraction is seriously amazing.
There are definitely some details to pay attention to as you ride this unique roller coaster. This is why I mentioned in my previous post why the photopass is so important. You can't NOT capture and keep these memories LOL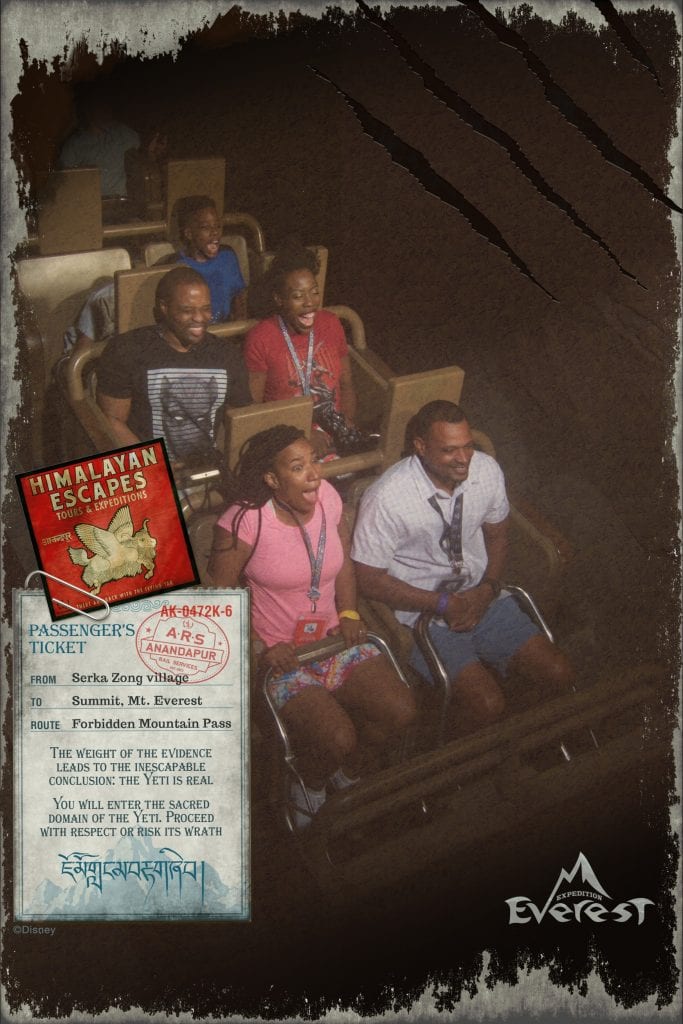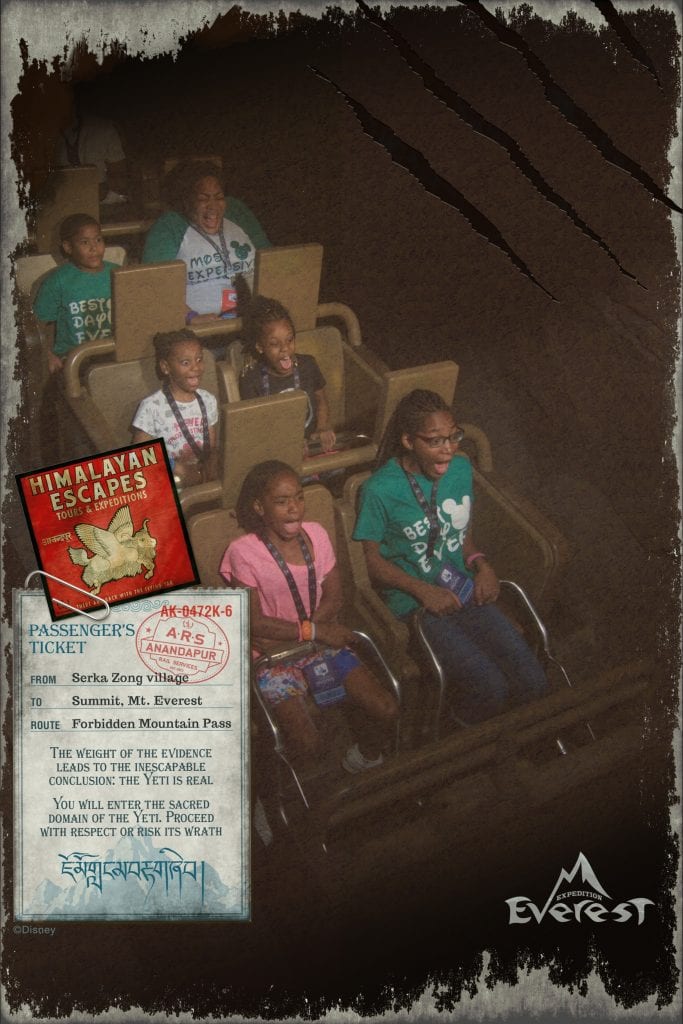 Now, if your kids are adventurous enough, they will enjoy this ride. My husband and I have always been roller coaster fanatics. So this ride is right up our alley.
What more is there to say? I try to make sure I go on the Safari anytime we are at Animal Kingdom. It was great to go with a big group this time around.
This Safari aims to put you in the heart of Africa with lions, zebra, giraffes and other magnificent animals roaming freely. If you love animals, then you will absolutely love visiting Animal Kingdom and exploring on the Safari.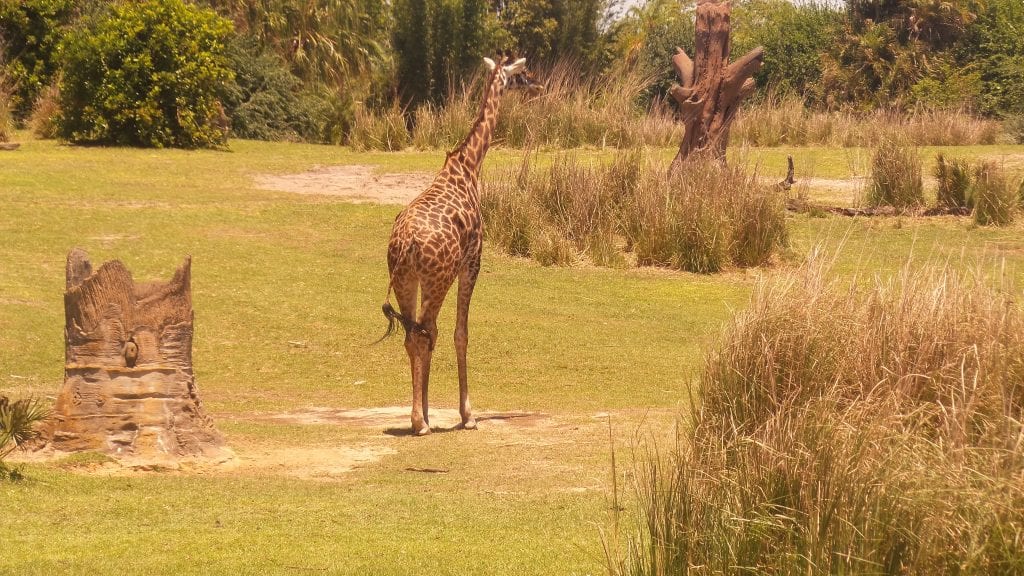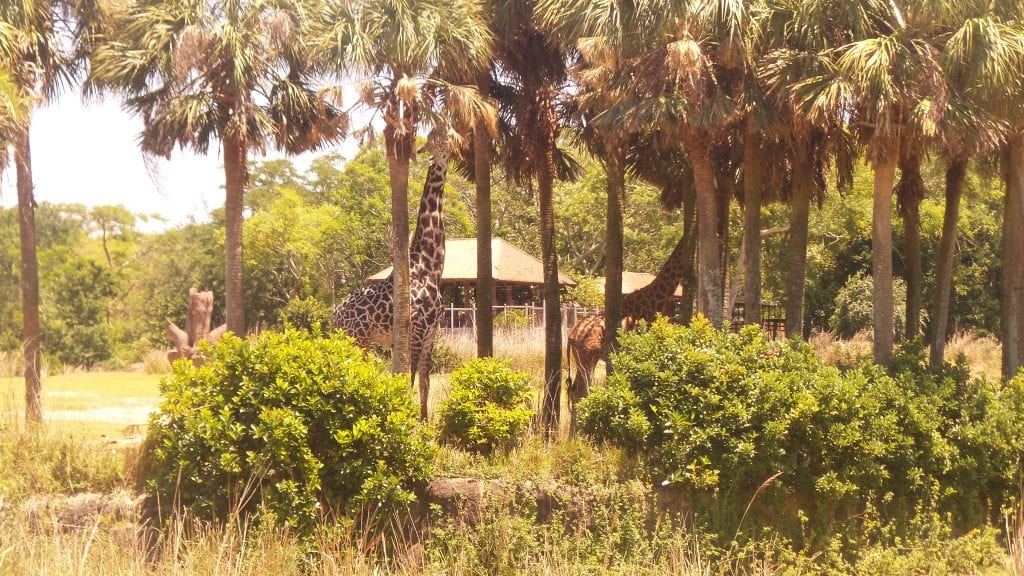 And just as amazing (if not more) is the Caring for Giants experience, also located at Animal Kingdom. I got to go with a small group last year and it was pretty phenomenal.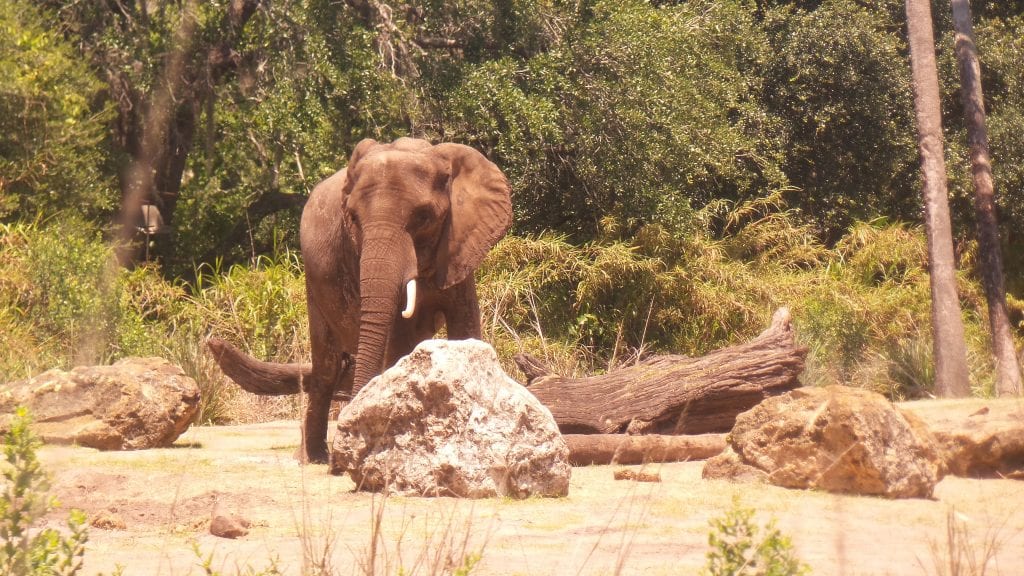 You can't miss this beautiful tree, which is located in Discovery Hub.
You have to definitely plan to stay in the park until dark when the Tree of Life Awakens. It is truly incredible to see.
Check out this clip of the Tree of Life Awakens at Animal Kingdom. The video is ok, but nothing will do it as much justice as seeing it up close and personal with your own eyes.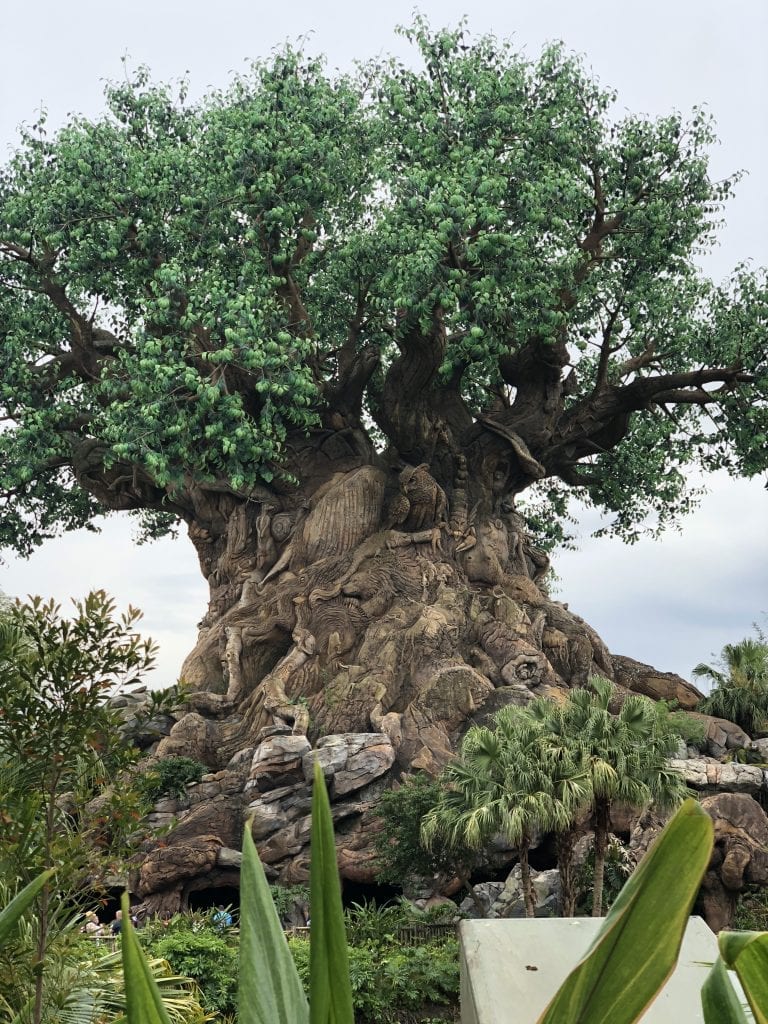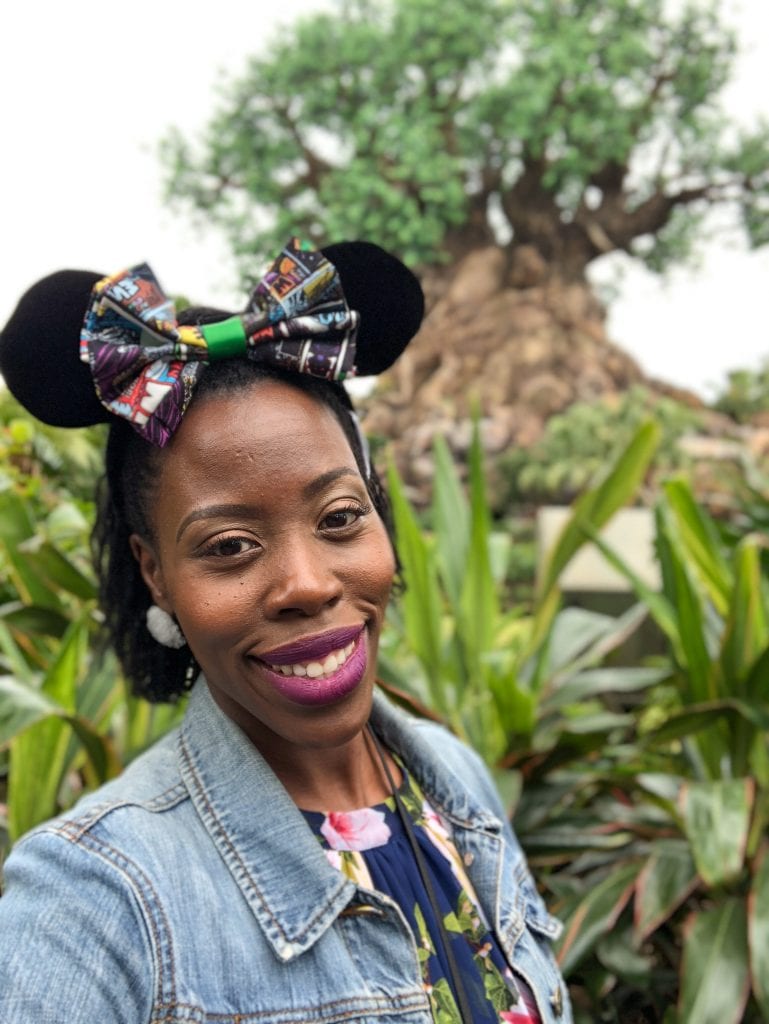 Complete list of Attractions:
If you want to plan your must-do activities out, here are all of the attractions at Animal Kingdom. FYI: this park is more than 500 acres AKA it's BIG lol. So get those comfy walking shoes on and prepare to be transformed through these experiences.
Avatar Flight of Passage (Pandora – The World of Avatar)
Na'vi River Journey (Pandora – The World of Avatar)
The Boneyard (DinoLand U.S.A.)
DINOSAUR (DinoLand U.S.A.)
Primeval Whirl and TriceraTop Spin (DinoLand U.S.A.)
Character Greetings (various locations throughout the park)
Expedition Everest (Asia)
Kali River Rapids (Asia)
Maharajah Jungle Trek (Asia)
Kilimanjaro Safaris (Africa)
Gorilla Falls Exploration Trail (Africa)
Wildlife Express (Africa/Rafiki's Planet Watch)
Rafiki's Planet Watch (near Africa)
"It's Tough to be a Bug!" (Discovery Island)
The Tree of Life (Discovery Island)
Check out these other posts of all things Disney from my friends for #WaltDisneyWednesdays!
---
paid a reduced rate to attend the Disney Social Media Moms Celebration (#DisneySMMC) along with my family. By attending, we received free products from sponsors, accommodations, park tickets, and some meals.  As always, all opinions are my own.