Everyone has a story. That's what I was told when I got into blogging and was trying to "find my voice". I'll never forget being at a workshop where they were talking about the power of your story, and they said, "Your testimony could save someone's life". I thought that was a really exaggerated comment. Nor did I think at the time that I had any testimony worth sharing let alone, spark the possiblity of saving someone's life.
The speaker later went on to say that we all have someone who is out there waiting for us to take that first step; waiting on us to share our story of going from pain to purpose. They added, it would be selfish of us not to share our story because our testimony could keep someone from prison. No, not literally of course. But it could be the very thing that feels like prison to someone who is silently suffering. Your story is the key that can unlock someone else's prison. Share your testimony!
I remember when my sister and I first got together this time last year to sit down and finish writing our first book. The thought of it was exciting…until it came down to actually writing it. It forced me to be authentic and to tell my story in a way that I had never done before. It forced me to confront and to share pieces of me that I didn't want to share with the whole world. And then a voice kept repeating to me, "It's not about you". In order for me to share my struggle with postpartum depression and being raped by my high school boyfriend (that's a whole other story for a different day), I had to understand that someone out there was waiting on me. Someone else out there needed to hear my story so that they could be set free. And guess what? Someone is waiting on yours too.
Shortly after our book was published, I received a message from someone close to me that said, "Wow, I don't feel so alone and for the first time, I feel like it was not my fault." The waterworks started flowing because I then heard, "This is why I needed you to share that story" (which I was fighting initially). So who is waiting on you?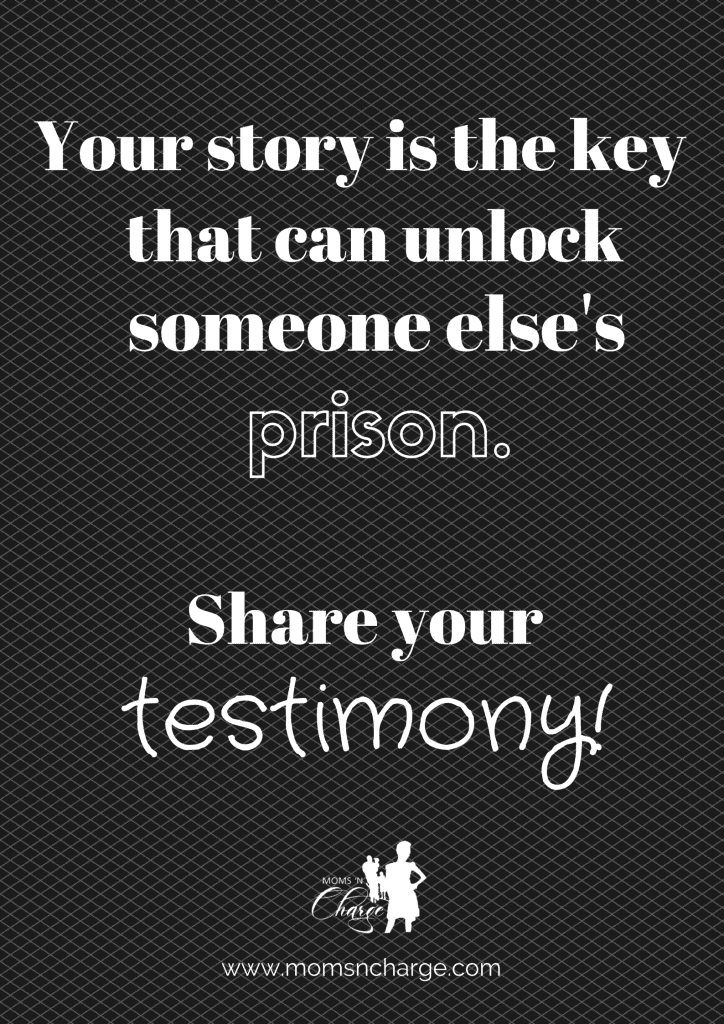 After starting a conversation in a Blogger Group on FB, we realized that we wanted to come together to do something where people can share their stories reguarly (and not just during awareness month). If you've suffered from a mental illness (primarily depression), then we encourage you to share your story. Share your testimony because it may just be the thing that sets someone else free. Our hope is that one day, more and more people will speak openly about their struggles without fear of being ridiculed or chastized. If you're struggling now, please know that you matter. You are loved. You are needed.
National Suicide Prevention Lifeline
Hours: 24 hours, 7 days a week
1-800-273-TALK – (1-800-273-8255)
www.SuicidePreventionLifeline.org
Simply join the linkup by adding the URL of your post below.
Loading InLinkz ...