The quest to find one's purpose can be a daunting one. How do you know where to start? How do you know you're moving in the right direction? Last night on Periscope I shared how I knew I found my purpose, as a part of the #BlackBizScopeChallenge. The more I continue to get confirmation on walking in my purpose, the more I realize that it's not about me. And if you're still searching for yours or not pursuing it, let me be the one to tell you: it's not about you either.
If you haven't read The Purpose Driven Life, I encourage you to do so. But just last week, I was reading a devotional by Pastor Rick Warren, and this is what the message said: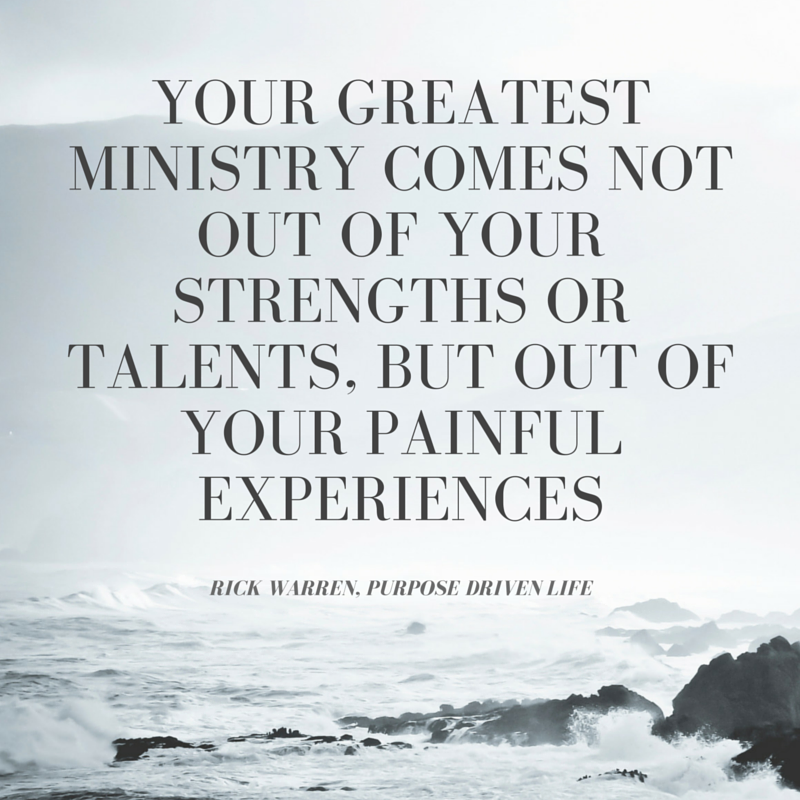 Your purpose is self-less. Your purpose is designed to release someone else from their own mental prison. Your purpose was designed to move you out of your comfort zone. Your purpose is not about you. Last night I talked about two specific times that I received the "God wink" that I was walking in my purpose.
The first time happened in 2013 as a result of me writing for BlackAndMarriedWithKids.com. When I started blogging, I wasn't sure of my purpose. I just knew that it would be a gateway to helping me discover it. But in 2013, I was still trying to figure it out; wondering if I was a good enough writer; wondering if my words were being read or even helping anyone. I was wondering if I was cut out for this blogging thing. And then I received an e-mail entitled, "I need you in my life". It stopped me dead in my tracks. I was almost afraid to open it because I didn't know the sender and wasn't sure if it was spam.

Well, I opened it, and it moved me to tears. Here is some of what the e-mail said:
"…Seeing your blogs were just what the dr.order. I need a mommy plan; when you look at my fb profile a beautiful woman  staring back at you. If you dropped by my home right now you would see a mean-ass, all over the place, angry, overwhelmed frustrated yet loving, endearing person; their is beauty somewhere in there…wait is that an ear-ring in your hair! Yes, I look a MESS! I am, struggling deeply with postpartum…"
I started Moms 'N Charge® because it was a need I had for myself at the time. I wanted to create a safe place for moms to encourage them. To encourage people like her that were struggling to keep it together. When I was having doubts, God sent this e-mail as a reminder to me.
Over the past almost three years since then, I've received countless e-mails, Facebook messages and Twitter messages from people thanking me for doing what I'm doing.
One of the other greatest confirmations I received was shortly after my sister and I launched our book. In the book, I shared my experience of being raped in high school. I struggled with writing that chapter because I didn't want to share that story. I had dealth with it, my husband was the only one who knew about it, and he got me through those emotions. Once I let go, and remembered that it wasn't about me, I was able to write the chapter with ease. I didn't know why God wanted me to write it, but I did. And then I received a message on Twitter from a dear friend that said:
"Thank you for sharing your story. I have finally been able to stop blaming myself for what happened to me."
I still tear up thinking about her message because how selfish was it of me to not want to share that part of my story, simply because I dealt with it and had moved on? Had I not shared that, she would still be carrying that blame and guilt.
So my question to you is this: how are you being selfish in not pursuing your purpose? Where is it that you're holding back?
You can take a look at all of the thirty plus five-star reviews of Whose Shoes Are You Wearing? on Amazon before you take my word for this being a book you need to add to your arsenal. And of course, Purpose Driven Life is one to review more than once in your lifetime.
Check out the Periscope video below to see the four questions you should ask yourself on finding your purpose. And remember that if walking in your purpose was easy, everyone would be doing it.