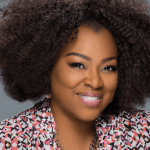 The following post was written by Carnella Ajasin
.
Carnella is a technology strategist, philanthropist, CEO and founder of Mind Katalyst, an interactive technology enabled learning firm that works with fortune 500 companies in healthcare, business, education, and government sectors.  When she's not innovating she enjoys writing and speaking about the global impacts of technology and innovation. 
Connect with Carnella on Twitter, Facebook or by going to www.mindkatalyst.com.
We are still within the first quarter of 2015, and many of us have recommitted ourselves to taking better care of our bodily temples. Whether it's training for that first marathon, incorporating daily meditation into our routines, or just making healthier food choices —and technology will be our constant companion during 2015's new healthful endeavors.
Technology is increasingly playing a vital role in the disruptive effects in the health industry. Increased government involvement in health care and delivery, health data analytics and mobile technology are all contributing factors to this progressive evolution.
Over the past year, promising new mobile apps at the intersection of technology and health has been developed promising to help us all live healthier lives From nutrition to mood management, here are three apps to keep you and your family healthy:
I am thrilled to be part of the beta testing for this app, which is expected to be released between May/June. Yes it's early but I wanted my MomsNCharge family to know about this app way before it hits the market. Depression is a prevailing problem for all age groups. Our children may be affected at various stages along the path to adulthood. However, children often feel powerless in the face of depression. They don't always have the resilience nor the resources to combat life's inevitable pitfalls not to mention more immediate threats such as bullies, both online and in person.
Most people find it difficult to ask for help, particularly youth whom may find it difficult to articulate what they are feeling. Code Blue is a free simple smartphone app that was created to support children when they are feeling depressed by providing resources for support and cheering up. With the push of an icon on the app, Code Blue support team will be alerted to help a child in immediate need -no explanation necessary. Of course Code Blue is no magic cure for depression but it can be a useful tool children have in their arsenal to obtain help when they need it. Check out this quick video below to see exactly how Code Blue works:
Parents can empower their children, particulary those from ages 5 to 13, with this fun app dedicated to promoting healthy eating habits. Zisbanboombah, gathers input from children, parents, and nutrition experts to create useful, food educational tools that teach the value of food choices.  With this app children have the opportunity to drag and drop balanced food choices on a virtual plate, which is then rated based on its nutritional value. Once the plate and ratings are complete children can send this information to their parents account, automatically generating a shopping list, coupon savings, and recipes to create the meal with the child.
Yes, gratitude journal app. It has been said that a grateful heart will lead to an expansion of positivity and abundance in one's life. Sometimes it's difficult to develop a daily practice of intentional gratitude. It takes practice. This cute little app sends daily, invites you to write down five things for which you are grateful. This can include uploading pictures, adding ratings, and even tracking the weather. How's that for improving your health?
Have you heard of any of these apps? Comment below and let us know some of your favorite apps to keep you and your family healthy.