I can NOT believe it's already that time! It seems like just yesterday I was preparing to head to LA for the Black Panther purple carpet event. And now, we are talking about the release of Black Panther on Digital and DVD/Bluray.
I was ecstatic when I was offered a special Black Panther movie gift pack in exchange for sharing here on the blog and on social media. I had no idea all of what would be in there, but I knew I had to have it. Any chance I get to inhale a dose of Wakanda, and I'm all over it.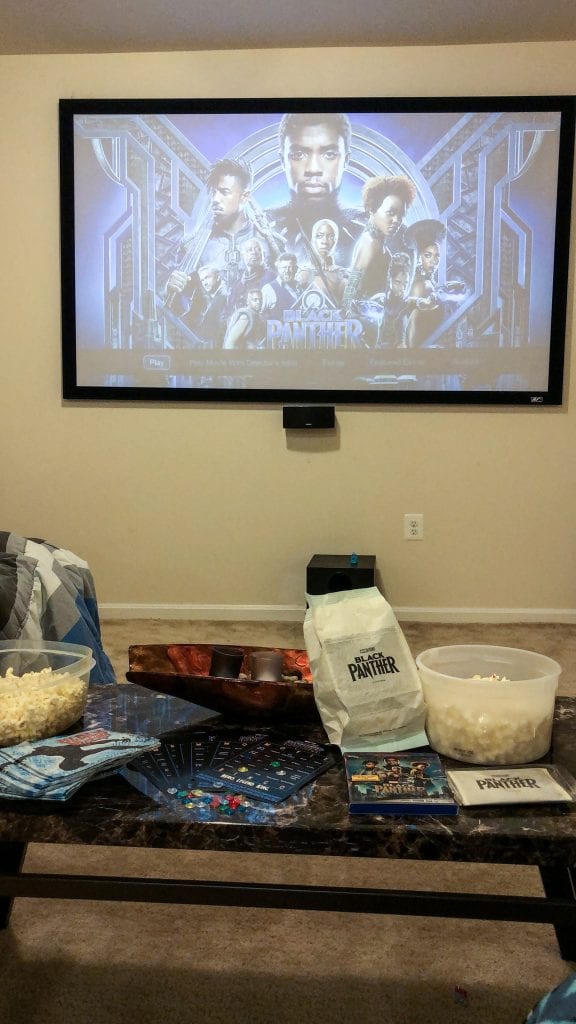 My Black Panther Movie Gift Pack
Last week, the family and I enjoyed a movie night at home, thanks to Disney. We got to relive this iconic record-breaking film all over again. There are no words to express how I still feel all these weeks later.
To have been a part of such history, something that my own children can now experience was unprecedented. Here is what was included:
Black Panther throw blanket (as I stated on IG, nope not sharing with my kids)
Popcorn – because what movie is complete without it?
Bingo – we love movie bingo, and this fun Black Panther themed one as perfect
DVD – We download all of our movies digitally; so this DVD will be kept with the rest of our collectibles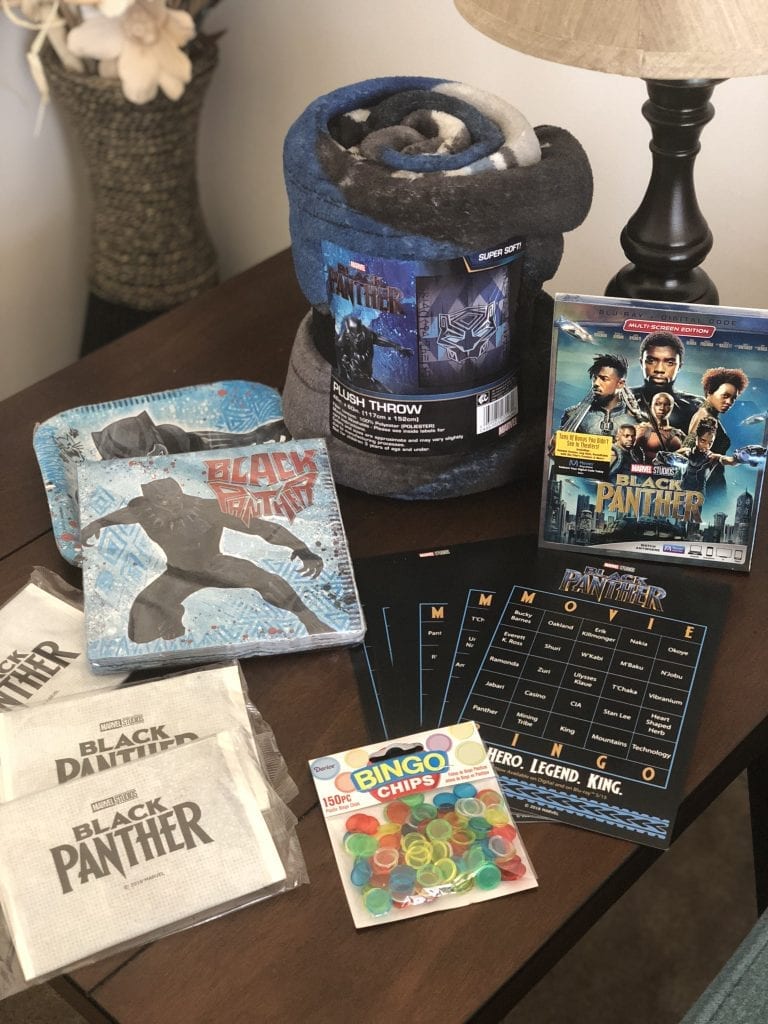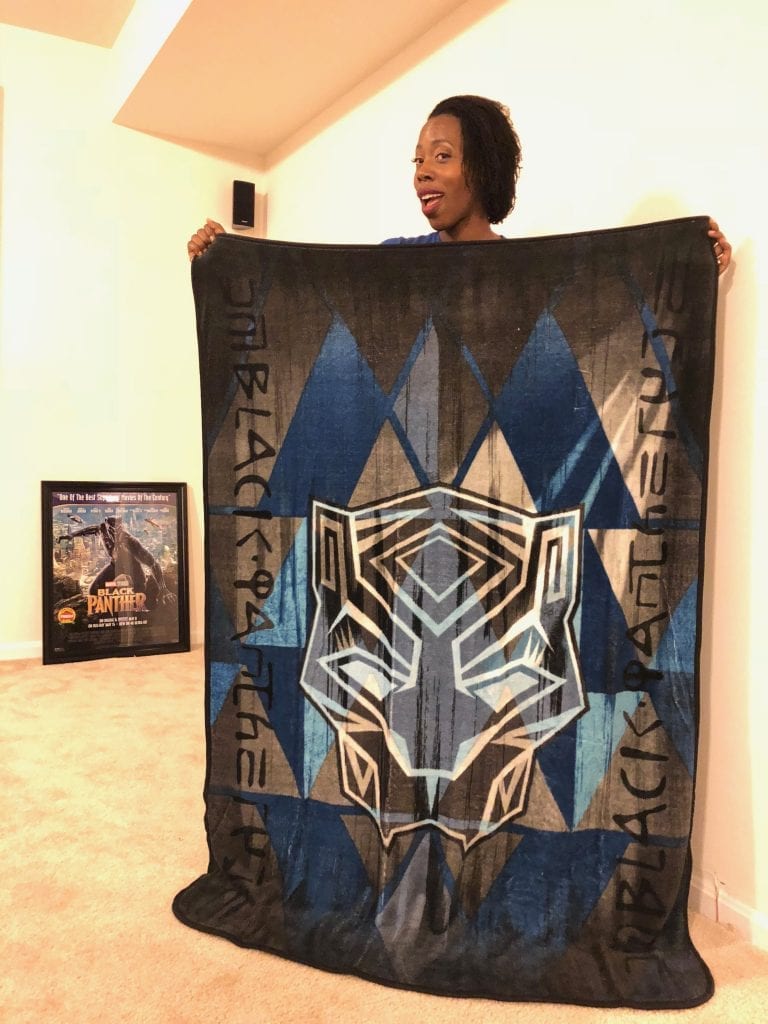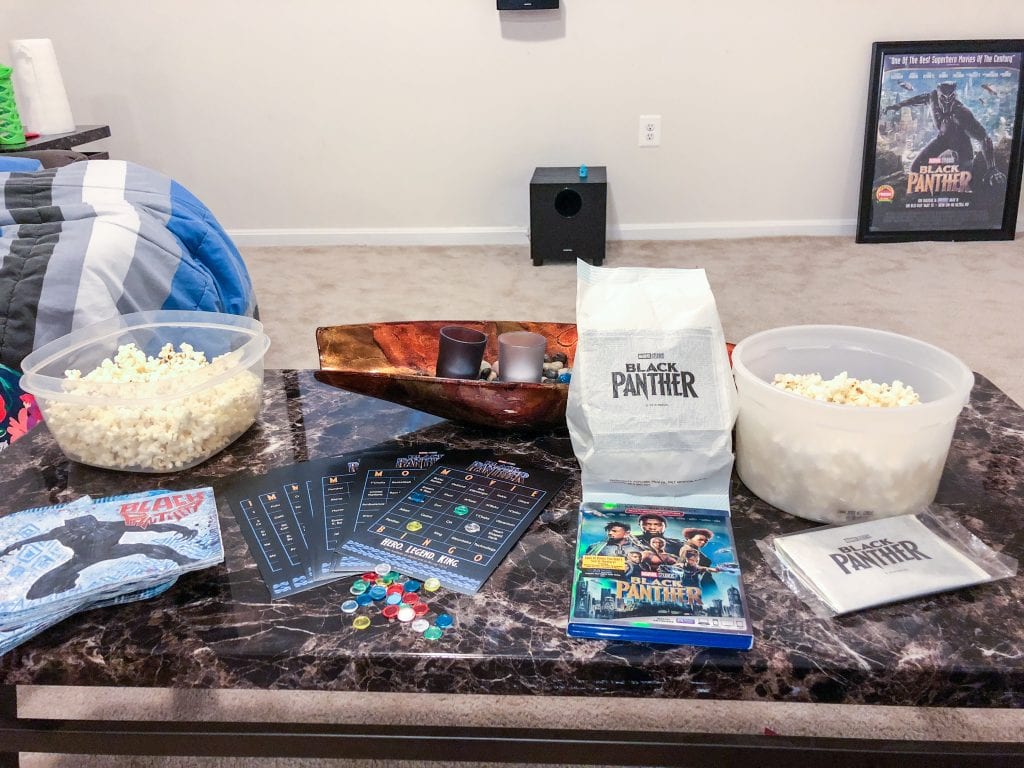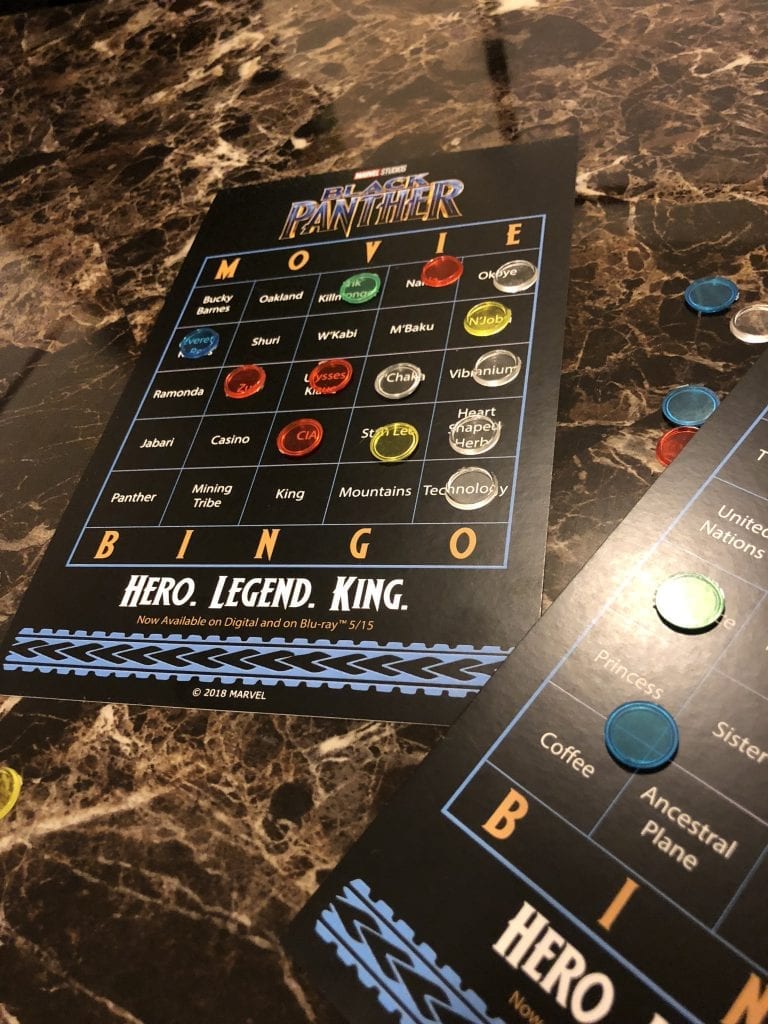 Disney Marvel Homeschool Dance
A couple of weeks ago, our homeschool co-op had a Disney/Marvel themed end-of-year dance. Every came dressed as their favorite Disney or Marvel character.
When I reached out to Disney, they were gracious enough to send us movie posters for everyone to have, as well as a few digital download codes for the movie to give away. These were such a huge hit! I immediately went and got a frame for our poster. Be sure to hover over the image below and scroll through.
My Black Panther Coverage on Instagram
I've shared a bunch of content on Instagram stories beginning when I first learned I was going to Wakanda (or LA, same thing). You can click here and click on "WAKANDA" highlights to check it out. I also shared snippets from unboxing the movie gift pack, our homeschool dance and behind-the-scenes of our watch party — we had a blast!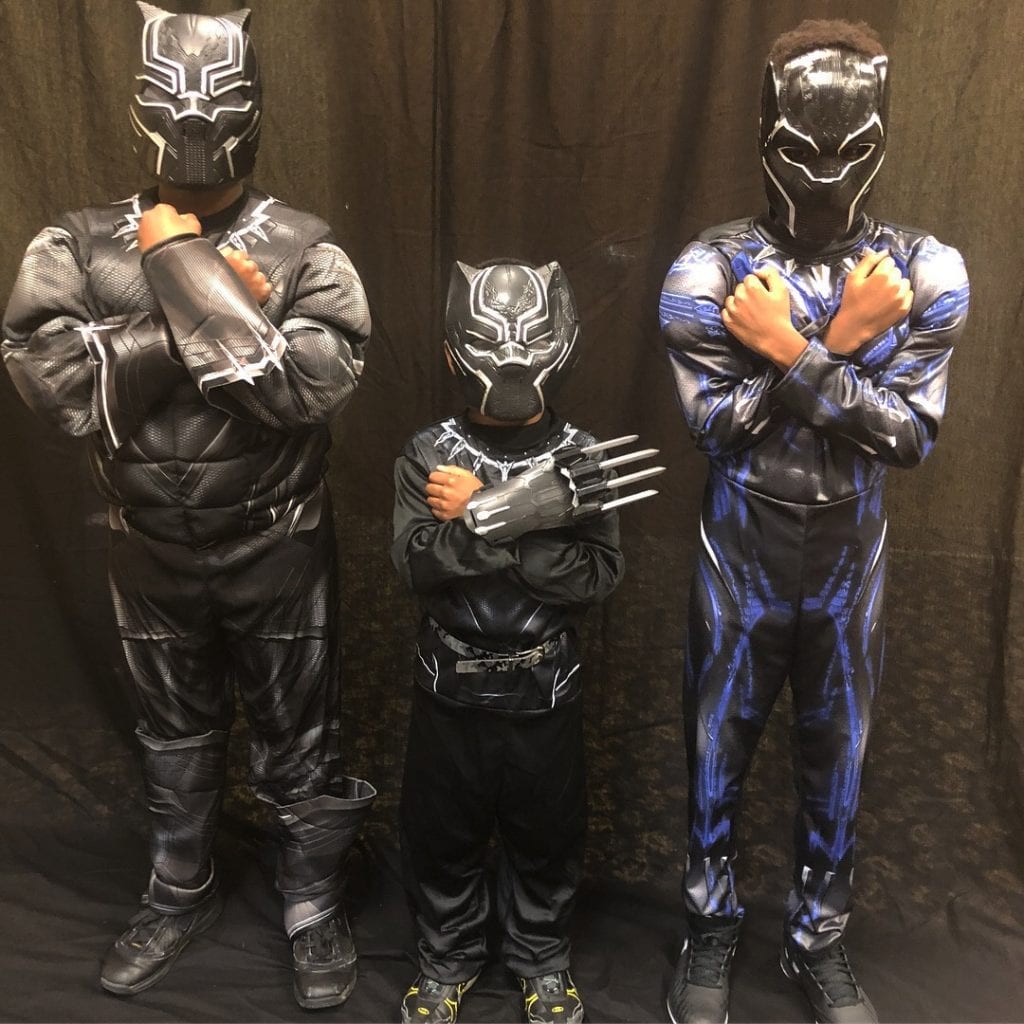 About Marvel's Black Panther
Marvel Studios' BLACK PANTHER follows T'Challa who, after the death of his father, the King of Wakanda, returns home to the isolated, technologically advanced African nation to succeed to the throne and take his rightful place as king. But when a powerful old enemy reappears, T'Challa's mettle as king—and Black Panther—is tested when he is drawn into a formidable conflict that puts the fate of Wakanda and the entire world at risk. Faced with treachery and danger, the young king must rally his allies and release the full power of Black Panther to defeat his foes and secure the safety of his people and their way of life.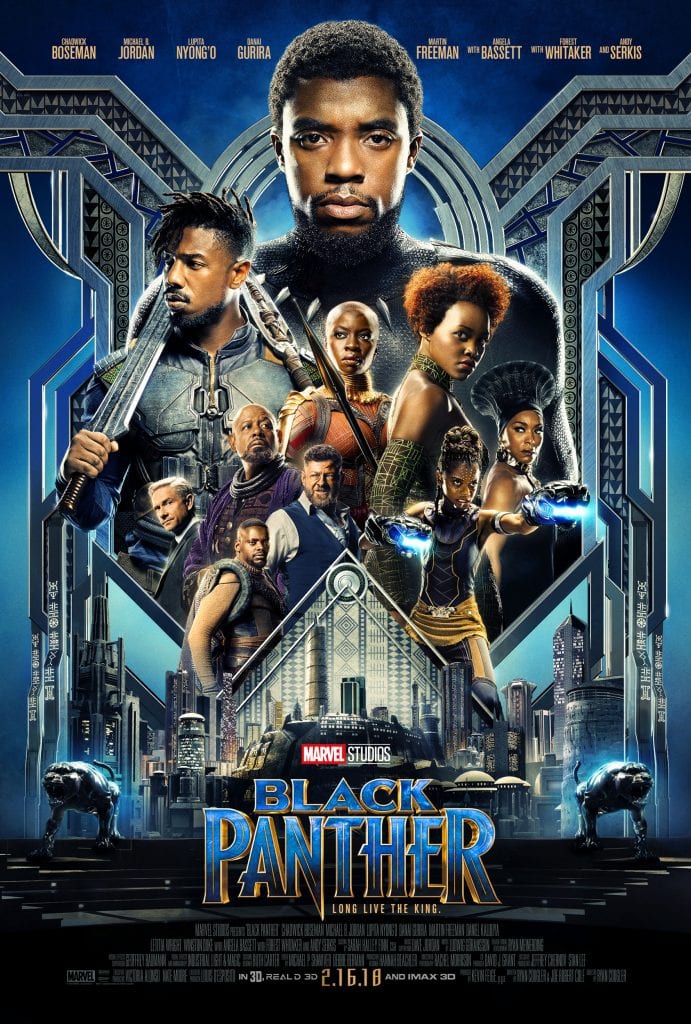 In case you missed any of my previous Black Panther Posts:
5 Reasons to Get Excited About Black Panther
I'm Heading to the Black Panther Premiere in LA 1/28-1/31
My Black Panther World Premiere Red Carpet Experience
Inside Black Panther: Interview with Lupita Nyong'o and Danai Gurira
Exclusive Forest Whitaker Interview: "Zuri" of Black Panther
Chatting with Oscar Nominee Daniel Kaluuya and Letitia Wright
Full Black Panther Global Press Conference Video + Highlights
Don't forget to:
Like BLACK PANTHER on Facebook. Follow BLACK PANTHER on Twitter. Follow BLACK PANTHER on Instagram. Be sure to catch up using the official movie and event hashtags: #BlackPanther #BlackPantherEvent