It's that time of year again! The Disney Dreamers Academy application will be closing soon (deadline to apply is October 31st). And since I covered this event for the 4th year in a row back in March, I wanted to share how Disney is Inspiring Dreamers through Technology. If you've ever wondered what it might look like to have a Technology career at Disney, then stay tuned.
A couple of years ago, I had the pleasure of interviewing two Engineering managers, one of them being Angel Price. Engineering and Disney go together highlights what types of careers are available to Engineers and how the STEAM field altogether is possible at Walt Disney World.
Fast forward to this past March 2019, I got to sit in on the Technology Deep Dive lead by D'Yanna Craighead. She is a Technology Manager at Walt Disney World. I was blown away with what these high school students were learning and how they were learning. So I knew I had to interview their fearless leader, D'Yanna!
I promise this interview will inspire you to dig deeper and dream bigger!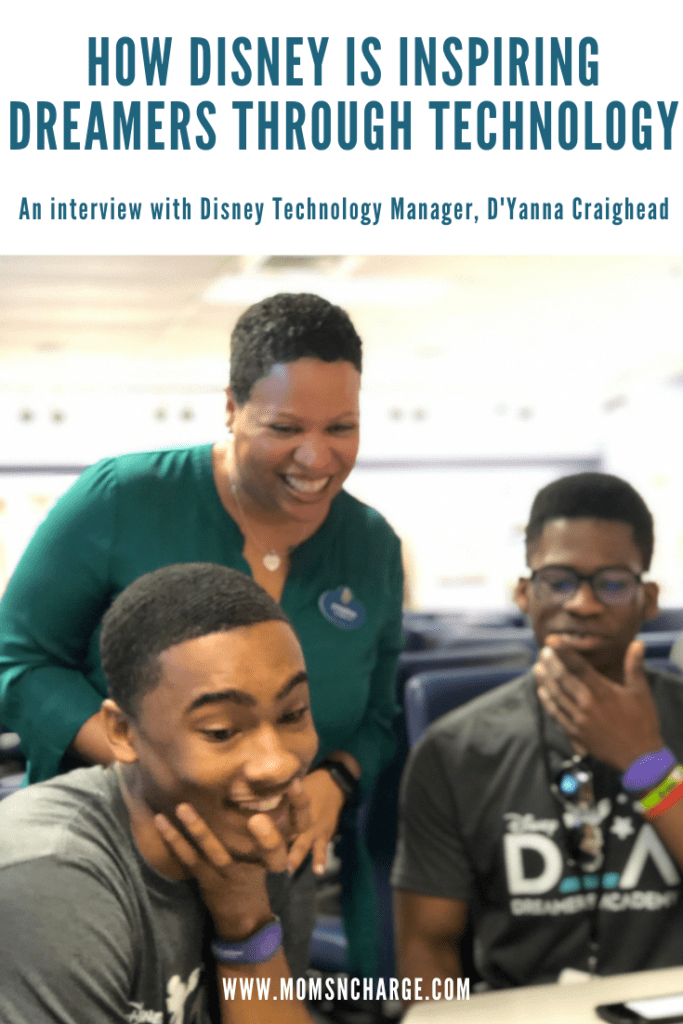 What inspired you to go into the Technology field?
I've always been inquisitive and analytical. Therefore, I was always a person who liked to figure things out and solve problems.  Technology wasn't easily available to me as a kid. So I wasn't aware that a field in information technology existed until I got to my senior year in high. It was there that I took a Business Applications class. 
I quickly learned the content and had gotten to a point where I was learning content on my own that the teacher had never taught.  So I taught it to myself and then helped her teach the class.  I got most intrigued in advanced excel where you had to use data to create charts and graphs.
I spoke to my guidance counselor and he recommended I try a computer programming class. When I walked into the classroom, not only was I the only female, but also the only black person.  I could have easily walked out and decided that wasn't a place that I belonged in. But I wanted to try it.  It was challenging and different and it was the challenge that kept me in the class.  From there, I just kept going.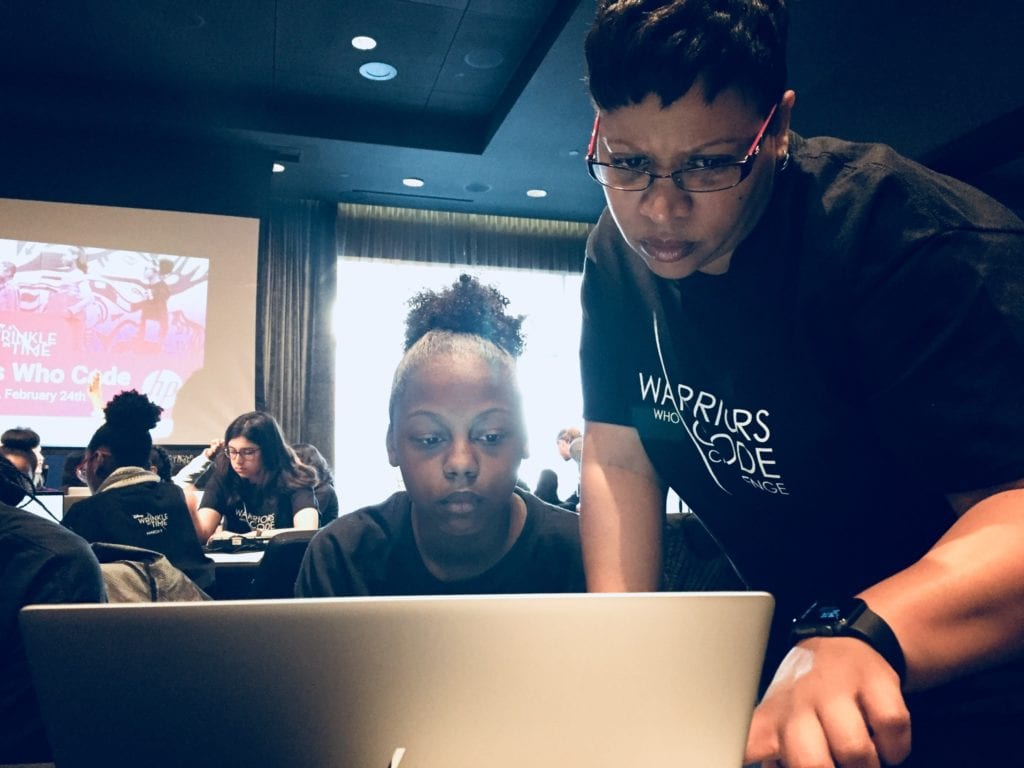 Can you share your journey on how you landed at the Happiest Place on Earth?
In 1996, I was selected to be in the Disney College Program.  It was an opportunity to come to Disney and work in the park operations for a semester.  It was the best experience of my life and really created a love for Disney that would stay with me forever. The opportunity had nothing to do with technology, but it was the experience of a lifetime.  I was working as a Park Greeter on the turnstiles at Hollywood Studios.
After my program completed, I went back to finish my final year of college. I had never considered Disney as an option for my technology career upon graduation.  At the time, Disney wasn't the company that came to mind when you thought about a big technology company. I went on to other big tech companies between 1998 and 2011.
In May of 2011, I got a call asking if I was interested in interviewing for a position at Disney and the next thing I knew, I was packing up and moving back to Orlando.  I joined a team that was working on a major secret technology project.  That project was MyMagic+, which was the project that introduced FastPass+, MagicBands and our TouchPoints to the world. The TouchPoints actually replaced the turnstiles at the front of the parks, so it was like my career came full circle.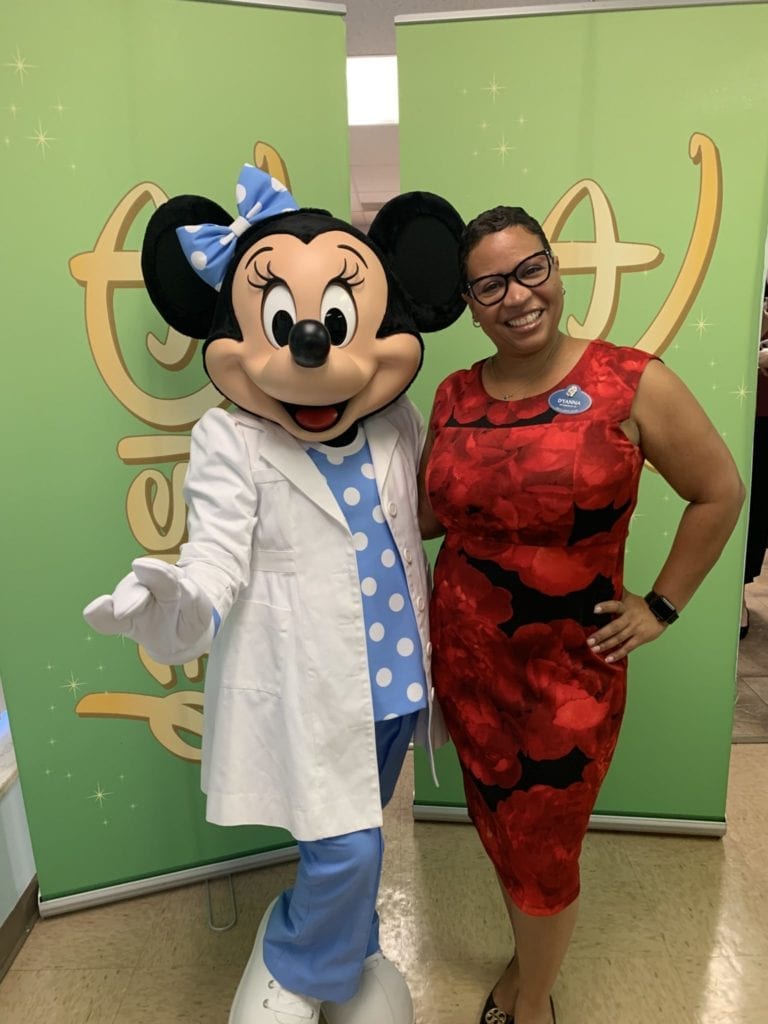 Can you walk us through what the Dreamers were learning to do while working with you during the Deep Dive?
(1) Show the Dreamers that there are many different roles that you can play in a technology field and
(2) use a real-world example of how we bring technology to life in our parks.
So we have a fun way of doing that by giving them a project where they are responsible for changing the light and sound sequence of the TouchPoint by using a MagicBand. Given the brief amount of time that we have, we try to do something where there is some coding involved but not a lot.  Also to see how coding actually interacts between hardware and software. 
It's most rewarding when later you hear the Dreamers talk about what they accomplished and learned during the Career Open Mouse.  I was actually a Dreamer Rep for two years where I noticed that technology wasn't a deep dive option.  I later learned it wasn't even a career option to select on their interest sheet. So the next year, I put together a proposal to add technology as a deep dive option.  They agreed and we had a class!  2019 was the 4th year we've been asked to return and I hope we get to continue to inspire Dreamers into technology careers.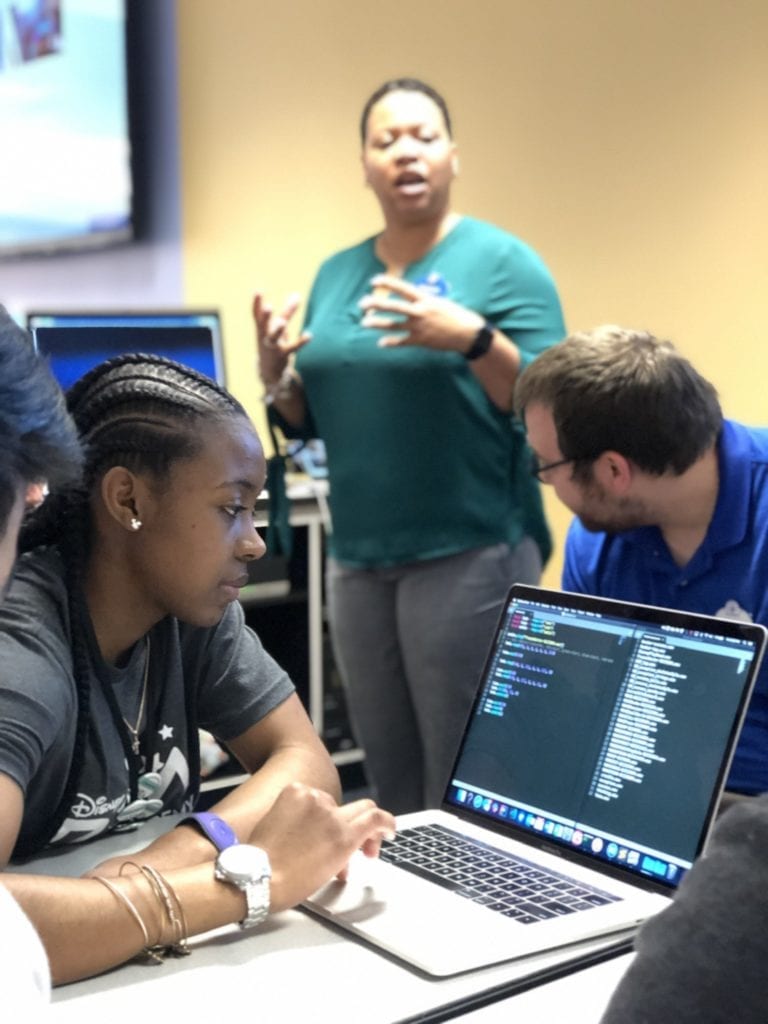 What advice do you have for parents with young children to get them interested in STEM and specifically Technology?
Technology is a really huge and diverse world.  There is hardware, software, data, architecture, security, and so much more.  So it's almost impossible to point someone into one direction unless someone knows exactly what they want to do.  Even in coding, there are different programming languages for different things.
First and foremost, my advice to parents would be that if you have a young child, especially girls, who want to explore technology, please don't discourage them just because you don't understand it yourself. Just understand that technology is the here, the now, and forever.  It's no longer the future, it's everyday life. Nothing functions today without technology.  So it's a very rewarding career to explore. 
Are there any apps or online sites you can recommend?
With that said, there are so many tools right at your fingertips.  For young kids, Hour of Code is a great resource and so is Scratch from MIT.  Khan Academy is also a great resource for older students.  Udemy.com also has hundreds of online courses for about $20.  I use it regularly myself.
You recently attended the Grace Hopper Celebration which brings together the largest gathering of female technologists. Why are events like these so important and what was your biggest takeaway?
Events like Grace Hopper are important in so many ways.  First, personally and professionally, as a female technologist, it can be tough at times.  It can get discouraging at times. And sometimes you can feel isolated in a male-dominated field.  So to have the chance to get together with 20,000+ other females is so energizing and it's necessary.  It's necessary to go and encourage other women but it's also necessary for me to go and be encouraged myself.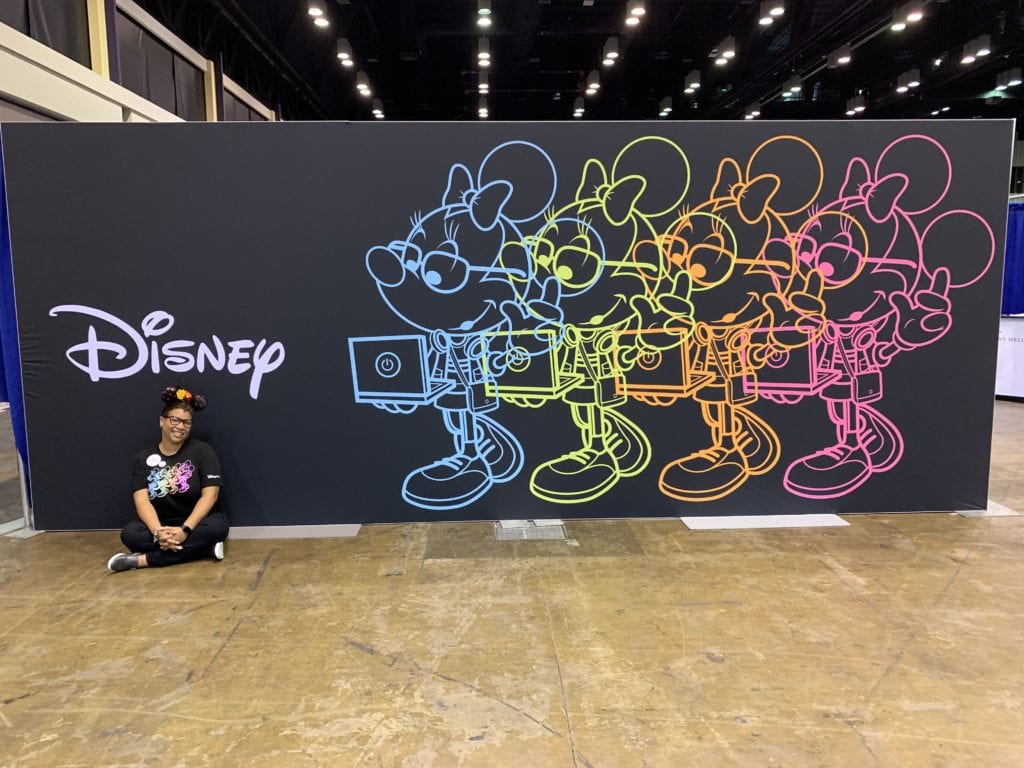 From a company standpoint, it's important to show up and be present.  To show the women in the tech community that as a company you are supportive.  But to take it a step further, if you have a goal to have more women in technology within your company, what better way to accomplish that than to show up to where more than 20,000 great candidates are?
Also not just be there, but interview and hire on the spot.  As a hiring manager, I can honestly say if I'm sent 4 top resumes to interview for a position that I have, I might get one that's a female.  And that's a maybe. Not to say they aren't applying, but that resume still has to make it to the top.
Going to conferences puts candidates right in front of you.  Maybe their resume isn't the best, but you're standing in front of me and you have the opportunity to show me you are the best candidate or deserve an interview.  I've met many people who are amazing in person but that amazing story isn't reflected on their resume because they may not be great at putting a resume together.
So I may have the chance to say, "Ok, now go put all of that in your resume and then send it back to me".  So events like Grace Hopper are two-fold. As a woman in technology, I'm there to be an inspiration to other women. But my key take away is to also be inspired myself by the many sessions and workshops that are offered.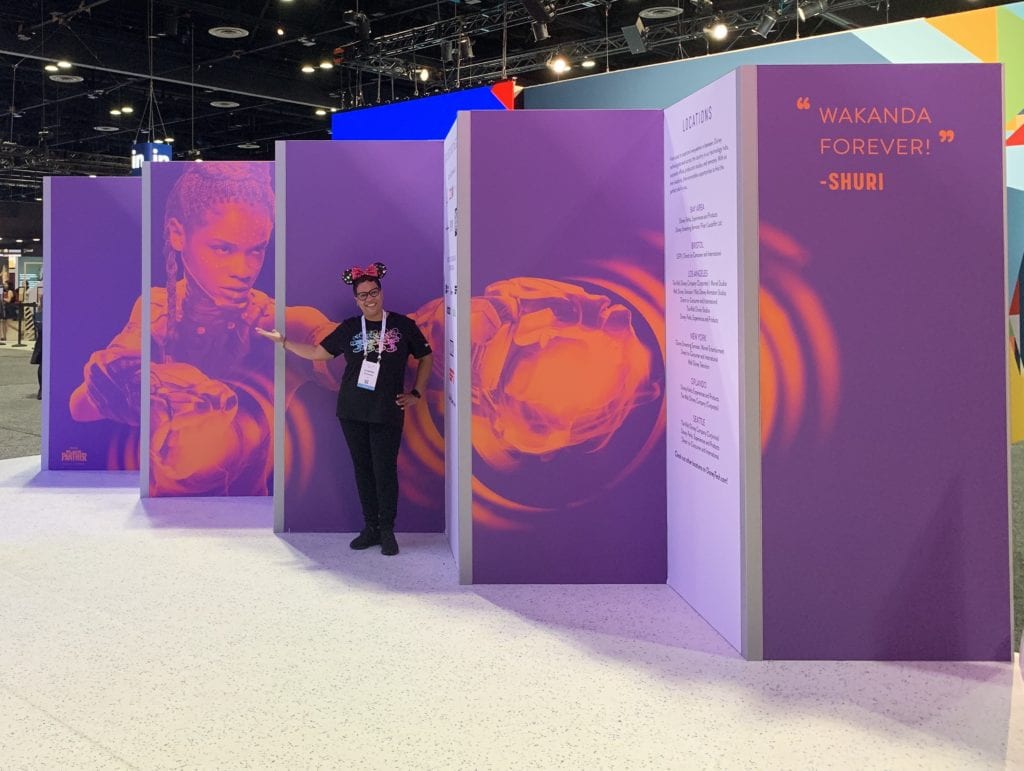 This past summer, you lead a pretty BIG project for Disney. Can you share more about it and what you were responsible for in your role?
I probably had one of the best summers of my career this year.  Not only did I have to opportunity to contribute to the opening of both Star Wars Lands by delivering technology that our Cast Members used for Virtual Queue, but I also helped launch a really big project in Tokyo.
My role as a technology manager in the guest experience space is to not only manage teams of software engineers, business analysts, and quality engineers, but I am also responsible for successfully delivering technology projects.  In Tokyo, we launched Digital FastPass.  This consisted of not only the FastPass systems and the TouchPoints but the suite of applications that Cast Members must use to assist our guests through that experience.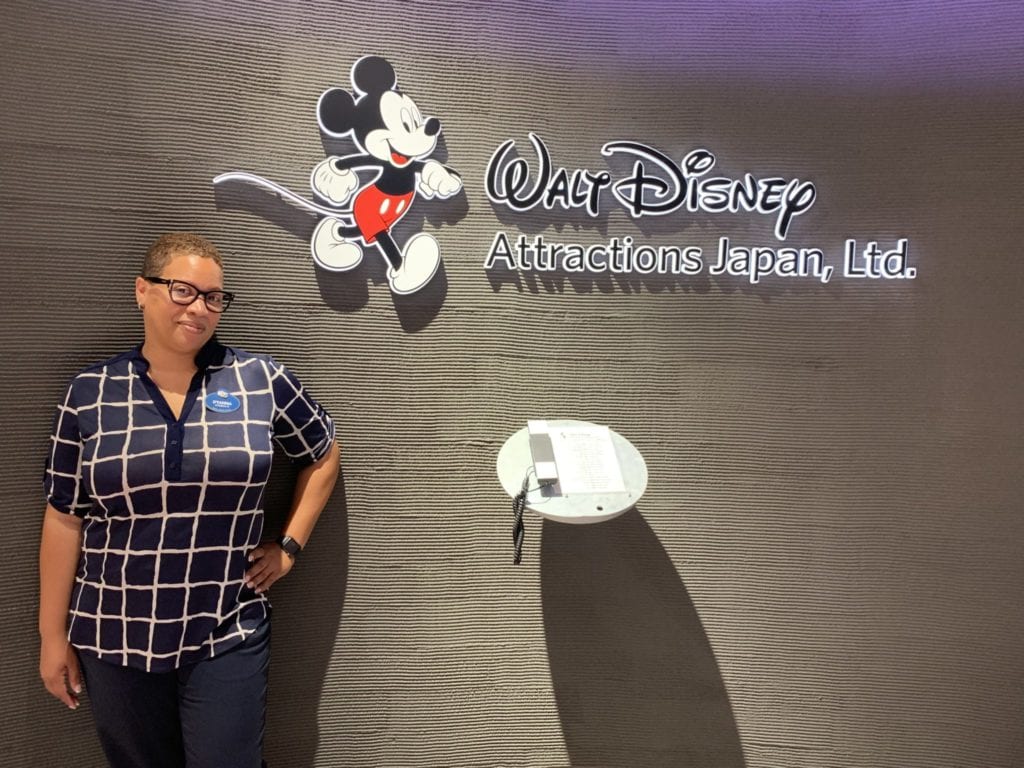 My team is responsible for four applications that Cast Members have to use when we launch FastPass projects.  So not only am I responsible for those applications here in Walt Disney World, I launched those applications in Disneyland for the MaxPass Product and now we have successfully taken it to Tokyo.
My responsibilities included weekly calls at night (due to time zone differences) with the team in Tokyo to make sure we understood requirements and reported on status. Working with my teams to make sure they were developing and delivering high-quality software.  Forming great partnerships and relationships with our partners in Tokyo which sometimes required us traveling there or them traveling here. Then ultimately, spending a few weeks in Tokyo to launch the final project, make sure things were working as expected, and if they weren't, working quickly to fix anything that was necessary.
Out of all of the projects I've worked on, Tokyo was the most exciting.  To be able to say you launched technology in one of our international parks is truly amazing!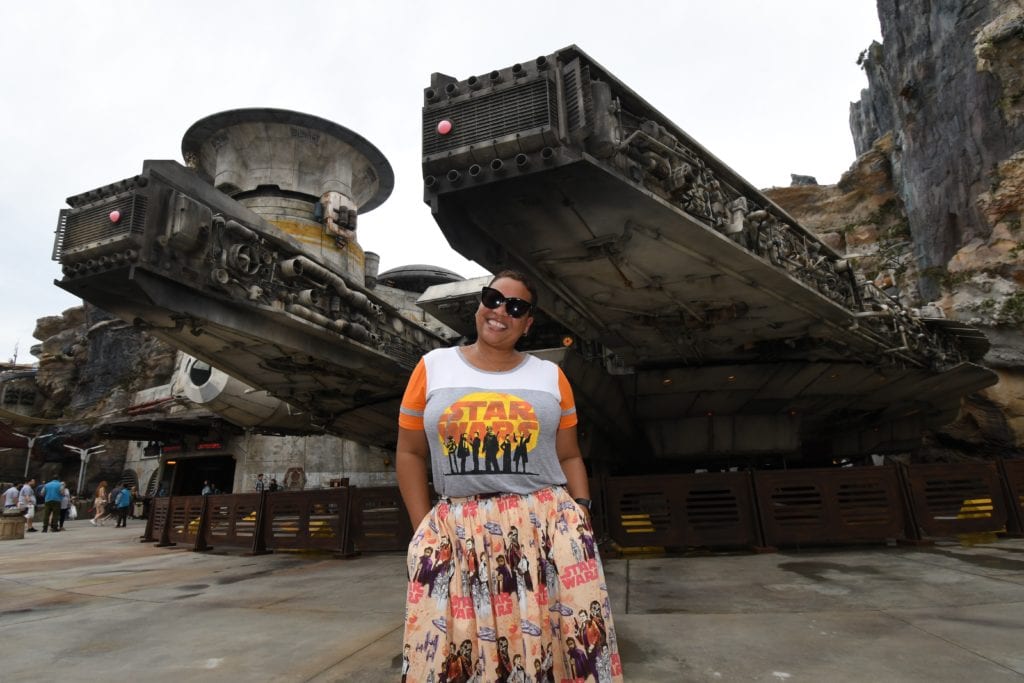 What do you look forward to the most at Disney Dreamers Academy?
DDA is one of the highlights each year that I always look forward to.  We get so busy launching projects that DDA gives us the chance to step away from our daily roles, give back and inspire students to just follow their dreams!  I love having the opportunity to just pour inspiration into others.
Being a female of color in this role, it's important for students to see someone they can identify within that role.
I always make sure that there is a diverse group of team members that step into that room to deliver the deep dive.  It's harder to try to be what you can't see.  So I want to make sure everyone can see something that they aspire to be standing in front of them.
What advice do you have to future Dreamers on what it takes to be a Technologist at Walt Disney World?
My advice to future Dreamers on what it takes to be a Technologist at Disney is hard work, drive and determination.
I won't pretend that this is easy.
It's work but the rewards are amazing. It's constant learning in a constantly changing world.  The needs of our guests today can change tomorrow and we need to stay ahead of that.  It requires going to college, it requires internships, and it requires being the very best at whatever you choose to do.  But it can be done!
I'm a black female from a single-parent home in the inner city of Pittsburgh. No one paid the way through college for me. No one gave me an easy path into where I am. In the beginning, everything about me said that I didn't belong here in this technology world. But I pushed forward and paved a path that wasn't there so that someone coming along behind me could see it and not be afraid to follow it. I'm hoping I left a sign behind me that says, "I did it and so can you!"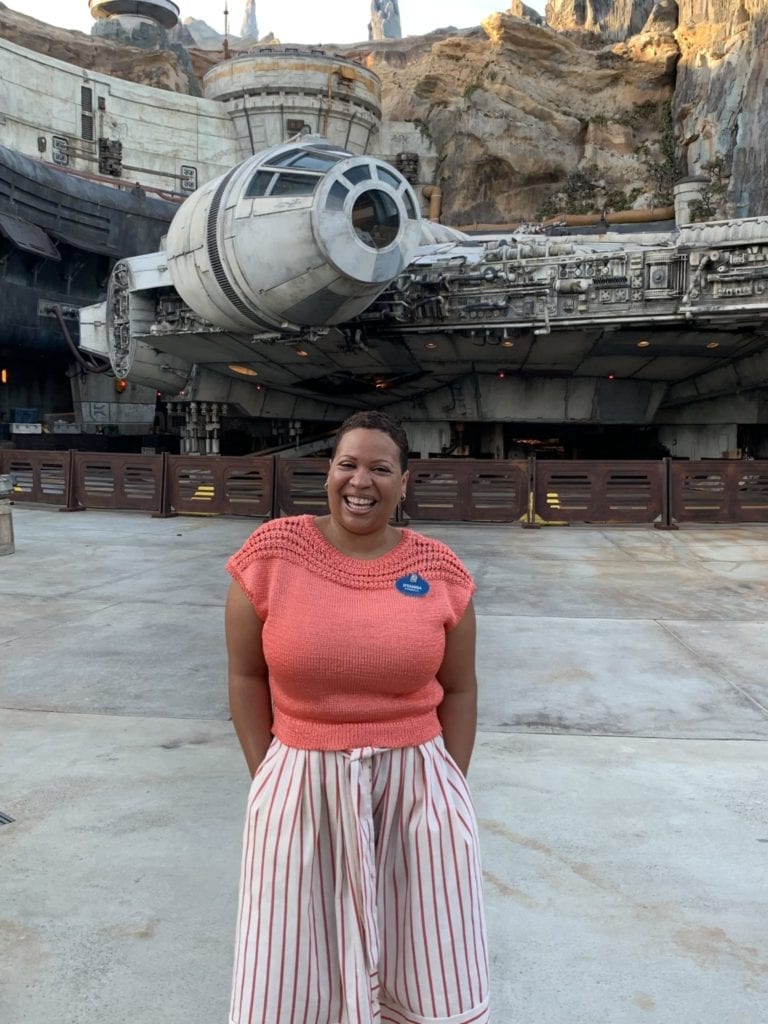 Want more Disney Dreamers inspiration?
More about D'Yanna Craighead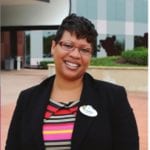 D'Yanna Craighead is a technology manager with over 20 years of technology experience at various large corporations including IBM, Accenture, AT&T, Delta Airlines and Disney. With a background in software engineering, business analysis, and technical project management, she has spent the past 8 years delivering large, highly visible projects at Disney Parks. She played key roles on the teams that launched MyMagic+ technologies at Walt Disney World, MaxPass technologies in Disneyland, Digital FastPass in Shanghai Disneyland, and Digital FastPass in Tokyo Disney Resort. As a Certified Agile Practitioner managing teams of Software Engineers, interns, and consultants, she knows what it takes to bring technology products to life. Combining a degree in Information Science with an MBA has given her the skills to understand both the technology and business worlds together and deliver projects that power the guest experience at Disney.
D'Yanna's biggest passion is inspiring others to follow their dreams.  As a woman of color in technology, she is a huge advocate for women and underrepresented minorities in technology. As a result of this passion, she was nominated and selected in 2017 for the highest award given to employees who exemplify dream, create and inspire: the Walt Disney Legacy Award. She regularly mentors and champions for other women in technology, does STEM outreach in the community and participates in Disney Dream Academy each year where she does a Technology Careers Deep Dive that exposes high school students to what a technology career looks like at Disney.
Applications for the 2020 Disney Dreamers Class close October 31st! Apply today!
One of the major pieces of exciting news shared on day one is that they opened the applications early! If you have a teen between the ages of 13-19 in high school, please encourage them to apply for this life-changing and transformative weekend at Walt Disney World. Click here for details.