To know me, is to know that I love Panera Bread. Like, we have become best friends since I became a stay-at-home mom and then decided to start my own business. When I needed to start taking some time for myself, Panera is where I snuck off to…sometimes to work (or pretend I was working), sometimes to just sit and enjoy a nice quiet breakfast or lunch by myself. It became my go-to place because being a work-at-home and homeschooling mom, sometimes I just need a change of scenery.
Fast forward to the magic that took place in my Twitter DM (direct message) last week. I could barely believe my eyes but it was a message from Panera that said, "Hi Christine! We've got a surprise we'd love to send you to say thanks for being a fan. Could you DM a mailing address?" Let me tell you, you would've thought I won the lottery or something with how excited I got. When one of your favorite brands not only reaches out to say thank you, but also follows you on Twitter, it's major. And it made me take notes in a major way, so I wanted to share them here.
Below is a copy of the letter and surprise gift I received in the mail. Coincidentally, I came home from spending a few hours knocking out some projects at Panera yesterday, and this was sitting on my steps waiting for me.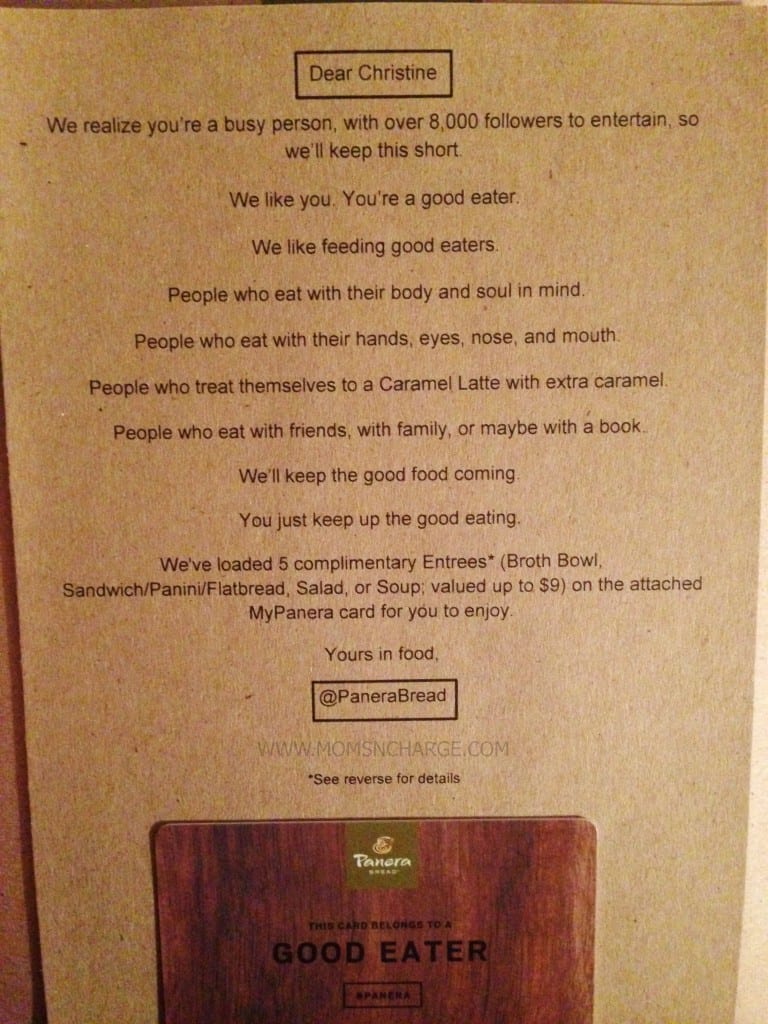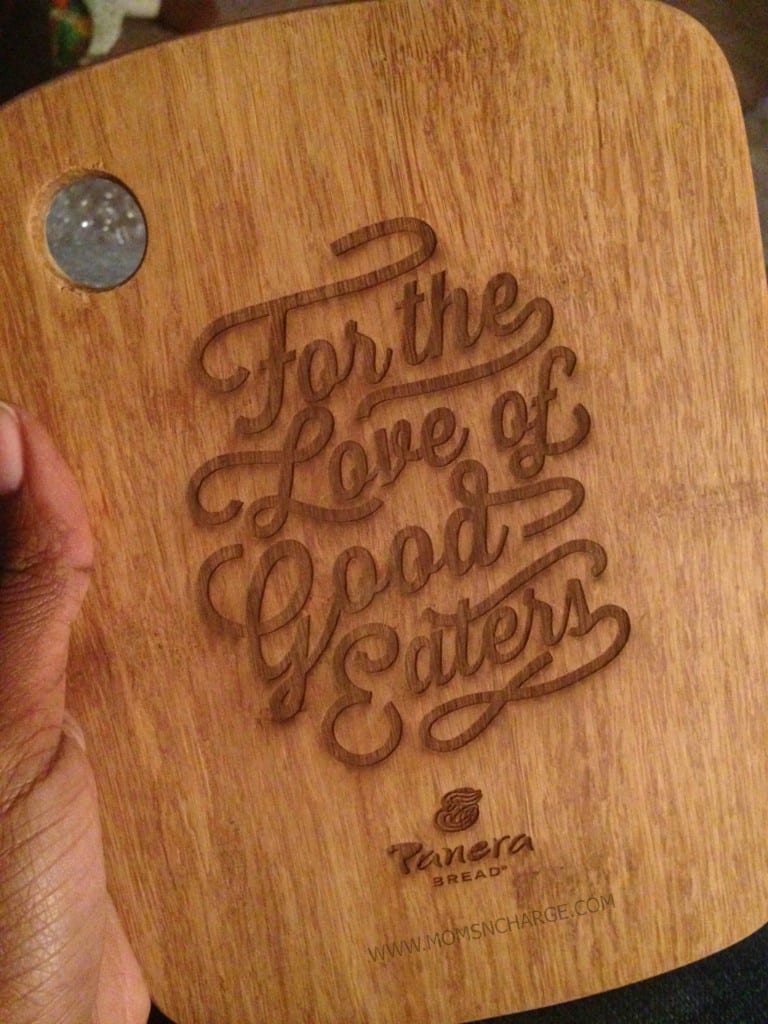 So here are 4 brilliant tips brands can learn from Panera Bread:
1. Customer service is still key
Just check out their Twitter feed. I don't know how many people they have on their team, but they are quick to respond to everyone, even the negative feedback.
@rachelcibelli Oh no! We know the bread bowl is the best part. We're you able to talk to a manager at the cafe?

— Panera Bread (@panerabread) June 3, 2015
@rachelcibelli We understand, Rachel. Will you please DM us your email & the bakery-cafe address so we can look into this for you?

— Panera Bread (@panerabread) June 4, 2015
And from personal experience, when they say they're going to look into something, they do. A couple of years ago I tweeted out how sad I was because I drove all the way to Panera just for a pumpkin muffin, but I was told that they were out for the season. They responded asking me for location info (apparently they were not supposed to be out for the season), and I gave it not thinking anything of it. A couple of days later I went in to get lunch and low and behold: they were stocked with pumpkin muffins. #score They mean what they say.
2. Create an experience that keeps them coming back
Panera could've easily just uploaded a meal onto my Panera account. They could've just tweeted me "Hey, thanks for being a super fan" and left it at that. But they took it several steps further.
They reached out to me directly. They told me when to expect my package. I LOVE surprises so I was definitely stalking the mailman daily.
They actually respond back to individual comments and replies on social media. They make each person feel special and important. If a customer raises an issue or concern, they are quick to respond, apologize for inconvenience and let them know how they're going to "make it right".
3. Details are important…especially the little ones
Let me tell you: I pay attention to details. And I LOVE it when a person or company that I love does the same. This is hands down the best "thank you for being a fan" letter/gift I've ever received.
They could have very well just sent a thank you card with the meal card, and said "enjoy". What I absolutely loved about this were the details and the personality of the brand behind it.
Now I squealed at the "over 8, 000 followers" bit…but when I got down to "caramel latte with extra caramel"…I done lost it! Why? Because that little piece of detail is important. It shows me that even though they probably have millions of customers and hundreds of thousands of followers online, they still pay attention to the details. They still want to make everyone feel like a VIP because they value us.
4. Personalize it
To take the customer's experience to another level, they take time to personalize things. Whether it's in a tweet or a letter like the one they sent me, they make it personal. Personalizing shows that you care. Personalizing shows that you're not just a number in their over 300K Twitter followers and God knows how many daily customers.
Personalizing goes back to the details, and the experience and the customer service. When you have all of these qualities in a great brand, guess who's going to continue to go back to them? I was a superfan before but I'm a total loyal and lifetime fan now.
What Panera Bread made me do was take a look at my own business to see how I can create a better experience for anyone I come in contact with. They showed me in this small gesture what it means to really care about your customers.
So I'll continue to take my good eating self right on over to my little getaway for some good eating.
Dear Panera: Thank you for making this a top 10 on my list this year, and please keep doing what you're doing to make customers like myself super happy!
Let me know in the comments below: what's your favorite branding strategy you've seen used and, more importantly, what is your favorite Panera meal? 😉
---
This post was not sponsored in any way. I've been a longtime fan of Panera Bread and wanted to share my excitement and lessons in more than just an Instagram or Facebook post.