This is the longest absence I've gone without blogging since 2012 (two weeks is an eternity in the blogging world), but with good reason! When I created my vision board in December 2014, it included goals of traveling more for business and international travel with my family. I have a quote on the personal side of my board that says "see some world" and then I wrote in "family travel" next to it. I absolutely had no plans in place or even knew how or when that would come into fruition. But I knew my only responsibility was to believe it would happen and keep working hard to make it a reality. The rest was up to God and my faith in Him.
Fast forward to a couple of weeks ago when I was asked to manage the social media for the Steve Harvey SOAR Retreat (recap post to come but tune in to the replays from Doreen Rainey's Periscope account) from October 16-18th, and then asked to attend an invitation only social media conference in Turks and Caicos a few days later. This trip was the first time my kids were all on a plane (that they can remember), and it just happened to be an international trip. I'll be sharing a lot more about Social Media on the Sand (SMOTS) in later posts, but I figured I would start with some travel tips, especially international travel. Here are some lessons and tips I learned about international travel with kids.
Don't wait until the last minute to purchase passports
If you already have your passports then you can skip this. But if you don't, then read on. I got my invitation to SMOTS in July. And even though the conference wasn't until the end of October, my husband and I applied for all three of their passports by August. After fees, etc, we paid a total of $321.71. If we had waited and needed to get them rushed, we would've had to pay an additional $180 + rush delivery fees. It adds up. So go out and get the passports even before you know you'll need them, so it's one less thing to worry about.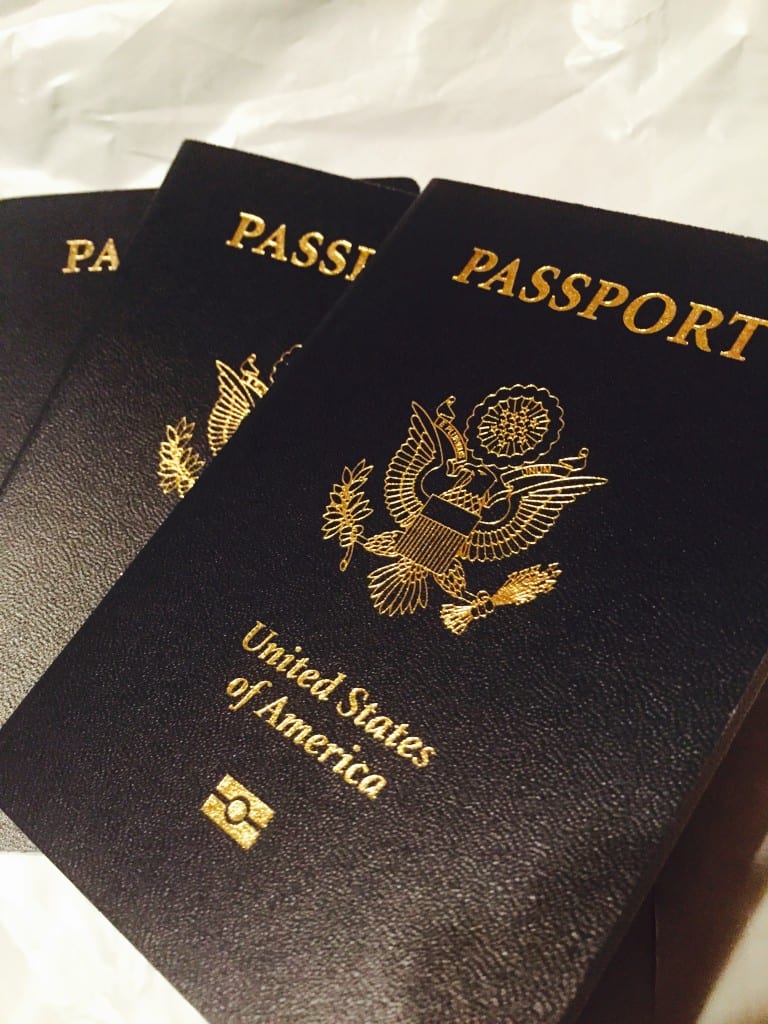 Arrive at the airport an hour earlier than you think you need to be there
Let me tell you how TSA tried to put a dent in our travel plans before we even got started! We had a 6:59AM flight so we arrived at the airport at 4:15AM because we wanted to change our seating on our connection flight. They told us to get there as early as possible. That means we had three kids up and out the door by 3:30AM. We get in line, one of the attendants told us it would be faster to do everything at the kiosk because the line was so long. Ok. I enter in all five of our passport and personal ID info into the kiosk…15 or so minutes later, it wouldn't take our info. Long story short, we waited and waited for someone else to help us. Finally after at least 45 minutes, we were off to TSA to get through security…or so we thought. We get through the line for them to check our boarding passes and passports and not ONE of our boarding passes would scan. What did they do? They sent us back upstair to check-in with all three kids to get them to reprint our passes. So yeah, thank God we had gotten there extra early. And thankfully the kids were too excited about getting on the plane to be bothered with the tomfoolery.
Pay close attention to connection flights
This sounds pretty straight forward. But we learned a big lesson on connection flights between international and domestic destinations. Going to Turks and Caicos we had a connection in Miami so no problems there. Coming back from Turks and Caicos was the issue. We had a connection flight in Charlotte from Turks and Caicos, which means re-entry into the US. Do you know what that means? It means we had to get off the plane, go through customs, collect our baggage, re-check our bags, go back through TSA, find our gates and then wait to board our connection flight. Oh and keep in mind that gates change all the time, and ours did at the last minute, which added on an extra 10-15 min to find the new one. We had less than an hour between connection flights to get this all done and thankfully we made it. Otherwise, we would've had to wait another 3 hours for the last flight into DC.
Pack activities to keep the kids entertained
Travel can always be sketchy, especially when you're relying on sources outside of your control. There were several people from SMOTS who had to get redirected and travel extended due to bad weather, and many were traveling with kids. While shopping for the Pack for Purpose event for the Sandals Foundation, I also picked up a few items from Five Below for the kids (mini color books that came with mini markers, and some flash cards). In addition, we made sure to pre-load and personalize each of their LeapPad Platinums they were gifted by the fab folks over at Leap Frog. I truly appreciate them because they went out of their way to replace the two defective LeapPads we received and made sure we got them before we left for the trip (will be doing a review of them soon as well). We picked up some kid-friendly headphones for each of them, and they were good to go! These were absolutely perfect for our trip.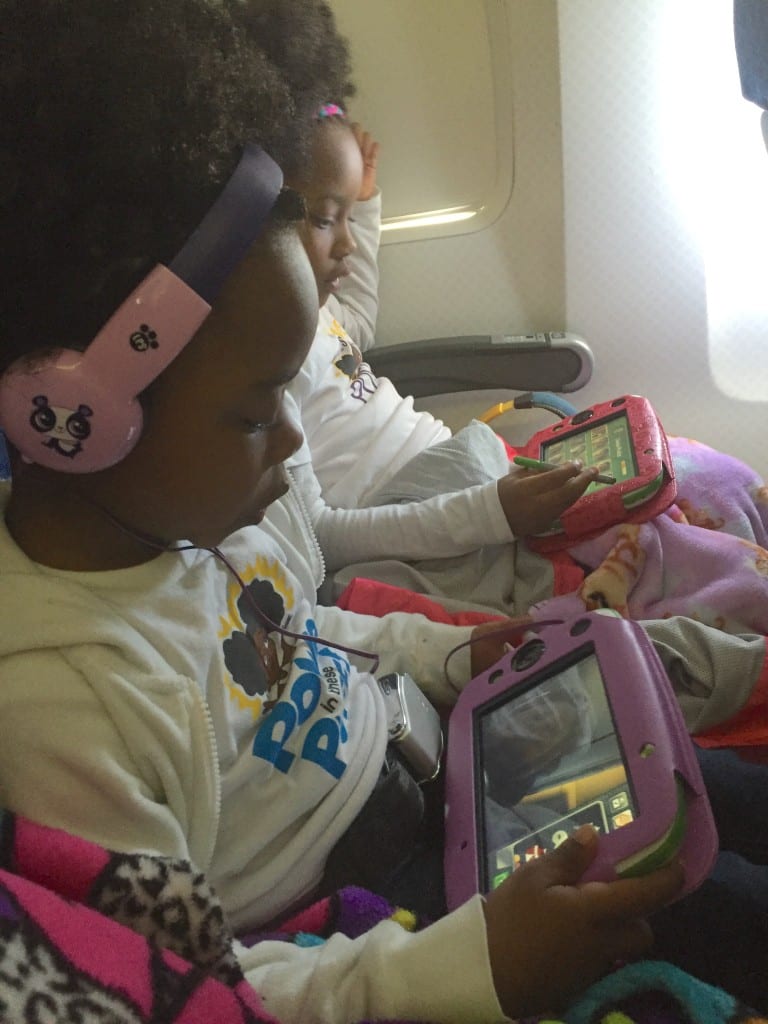 Have a loose schedule in place prior to leaving
While the primary reason we went to Turks and Caicos was for SMOTS, we added on four extra days so we could really enjoy the island and our trip. We knew there would be activities and had prepared for some ahead of time. But we also had a loose enough schedule that as other things came up, we could adjust accordingly. I'm so glad we did because the kids were glued to the kids' camps at Beaches Resorts (more on that in a later post). There were so many activities so we were able to get an idea of the things we wanted to do ahead of time and plan accordingly. But when things came up we didn't know about (like baking cookies with THE Cookie Monster), we weren't thrown off track.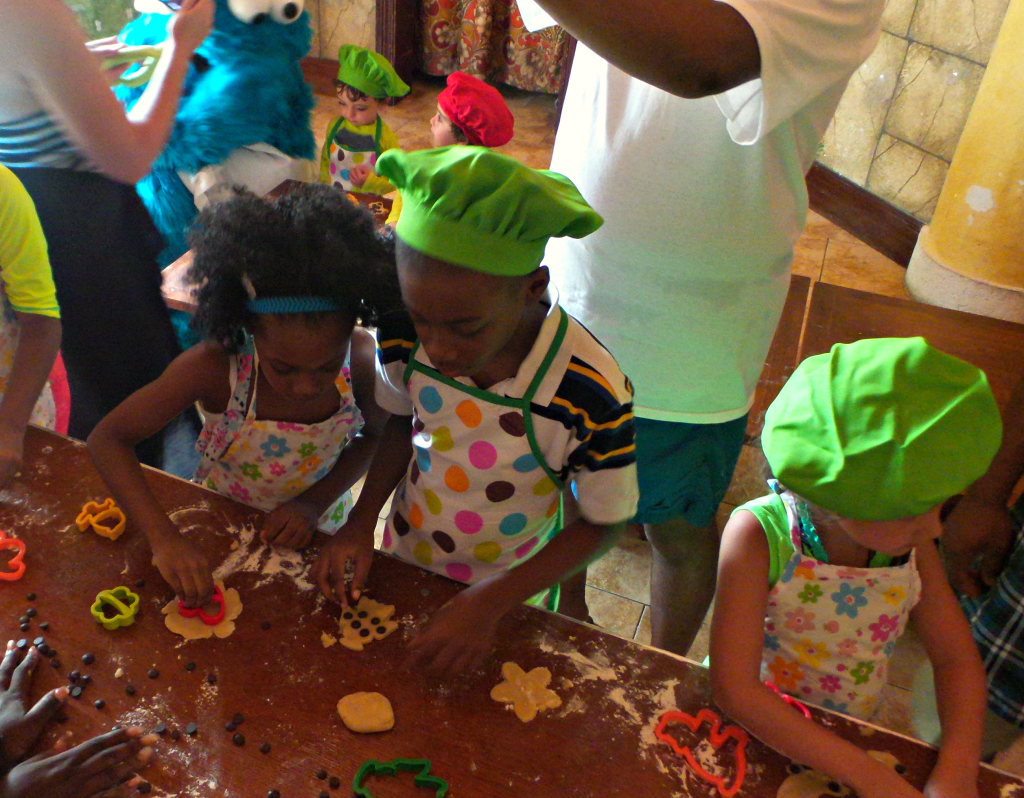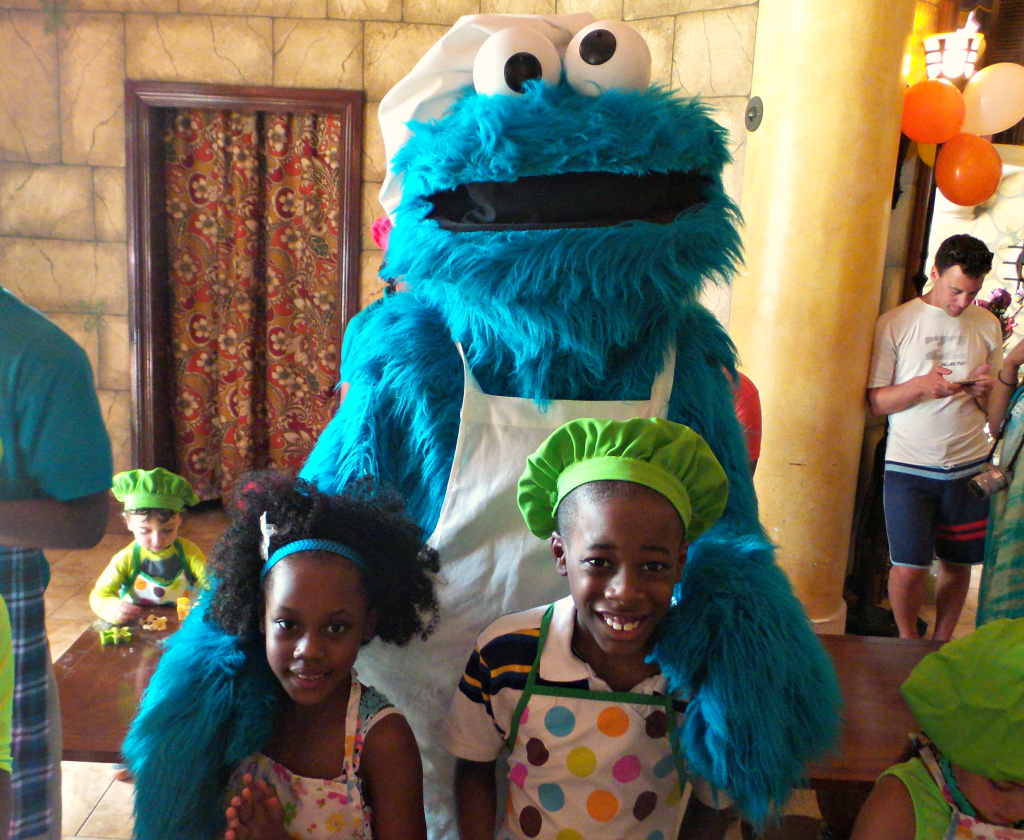 * BONUS* Give them each their own small suitcase or backpack
My kids felt so empowered and in charge when they got to pack their own backpacks and carry them around on their own. It really is the little things. Inside each of their backpacks, they had: headphones, LeapPad Platinum, coloring book with markers, a blanket, snacks and other small games or toys. We made sure not to over pack them so they wouldn't get tired of holding them. And in fact, we had to beg them to put them down when we got to the resort as we waited for our room LOL. I wanted to find a small suitcase their size with rollers, but honestly, their backpacks worked out perfectly for what they carried in them.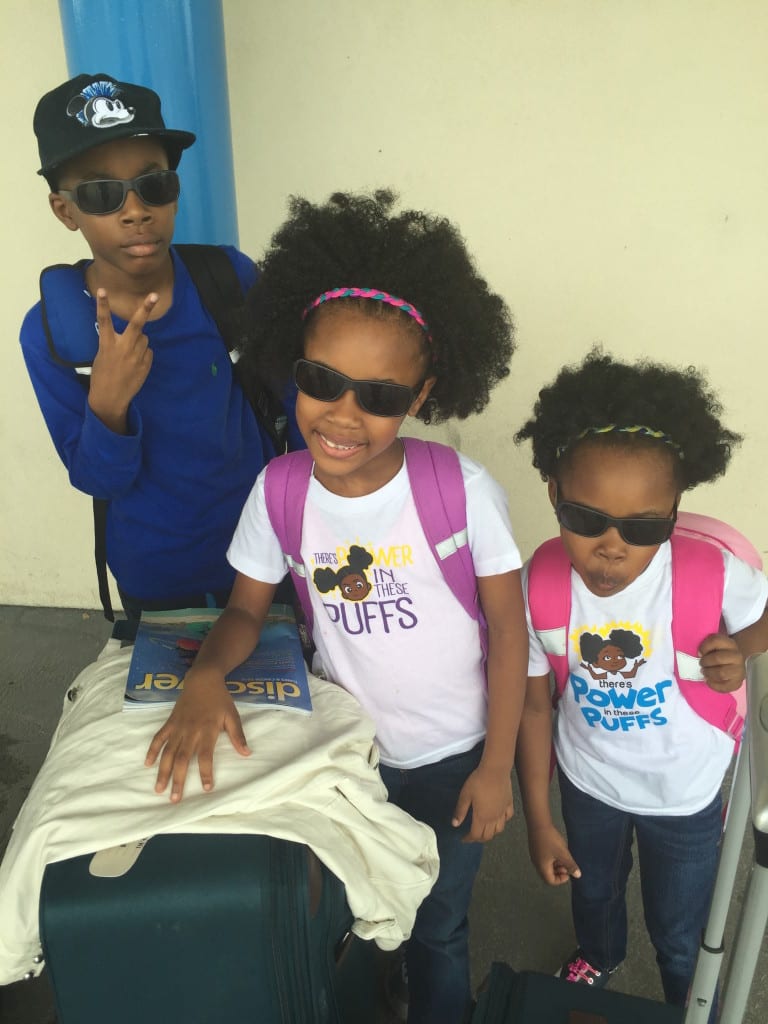 There are many more things that I enjoyed and learned on our trip to Turks and Caicos, so I will definitely be sharing more. But I wanted to start out with these tips! You can also follow me on Instagram for more pics as well as the #BeachesMoms hashtag.
What say you? Have you traveled internationally with your kids? What tips would you add to the list?