The hardest thing about recapping last week's adventures is narrowing down photos and putting video (still to come) together for y'all! It was hard to narrow down the many, many magical moments but I wanted to try and do that in this post. My second year at the Disney Social Media Moms Celebration (Land and Sea) was absolutely amazing!
It was filled with all sorts of pixie dust magic. I will be doing separate posts that highlight more of the conference-specific details like the amazing speakers and sponsors, as well as my takeaways.
But today, I want to share just 9 magical moments from Disney that we got to experience last week. We spent Monday through Thursday at Walt Disney World®. We left Thursday for our Disney Cruise on the Disney Wonder and were there until Sunday.
I don't know how the Special Events team manages to (what seems like) seamlessly pull this event together, but I am forever grateful.
1. Family Time Magic
What I love about the Disney SMMC is that they intentionally create opportunities and moments that our families will remember for a lifetime. From the meet and greets with characters to allowing us access to perks like FastPass, it's truly a blessing. While I was busy with conference activities, my kids were able to take advantage of precious daddy time at the parks.
At the close of our night in Holywood Studios, the magic continued. The kids got to hang out with Sophia, Jake, Storm Trooper, Pluto and Doc McStuffins. I was even more grateful for these particular moments because we didn't get to take any character photos on board the Disney Wonder (more on that later).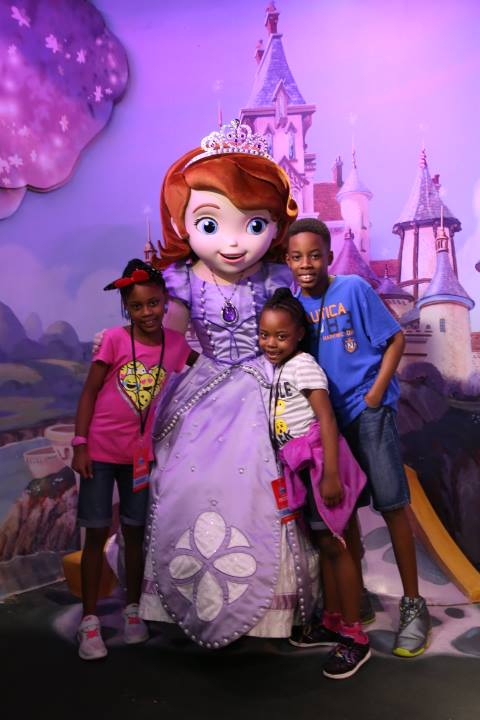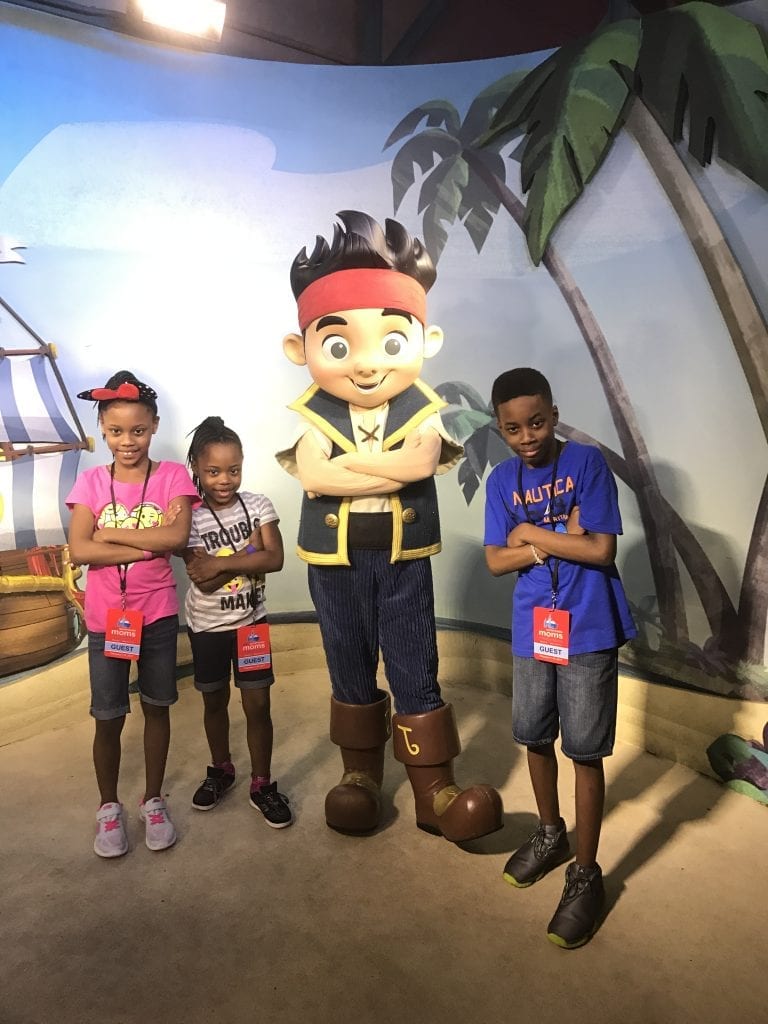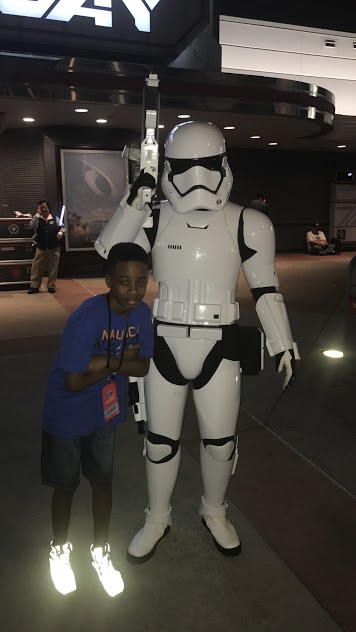 2. Disney Bounding in Disney Springs
So this was supposed to be a family outing, especially since my 7-year-old is a fashionista. However, because my son was sick (more about that later), my hubby wasn't able to meet me at Disney Springs with the girls. Since I wasn't sure what to do, I just went at it alone. Disney SMMC gave us $250 for a social media challenge to create one of three looks of our choice. I decided to do my first Disney Bounding and chose Snow White. How did I do?
 3. Disney Dreams and Frozen show
Seriously, the entertainment really makes you feel like you're watching a show on Broadway. Unfortunately, we missed the first night's show which was Golden Mickey's. But getting to see the Disney Dreams show (just us girls, cause the boys weren't feeling too well), and the last night's Frozen Show….incredible! And let me tell you: even my 9-year-old son said that the Frozen Show was in his top two favorite moments from the trip (too cool for photos though LOL).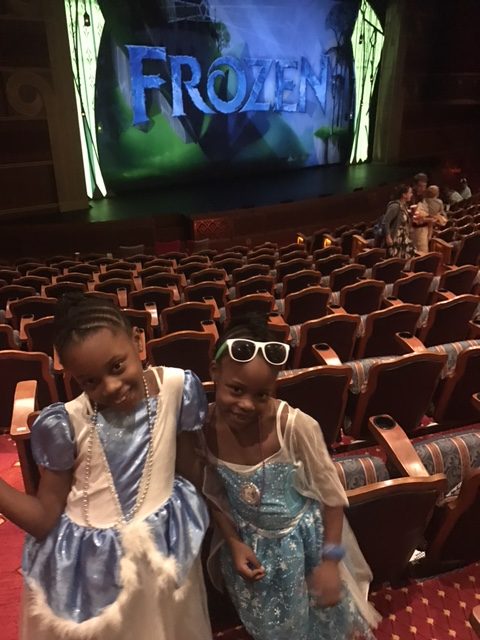 4. Pirate night
Good fun was had on Pirate night! Again, will share video later but one of our favorite things was watching the fireworks…at night…in the middle of the ocean. Only Disney can pull something this magical off so beautifully!
I loved putting together these super easy Pirate costumes. I literally found the directions a few days before we left, and put them together the night before, thanks to HarvardHomemaker's blog. You can click here to get the scoop. She also shares some great tips on what tip pack for a Disney Cruise.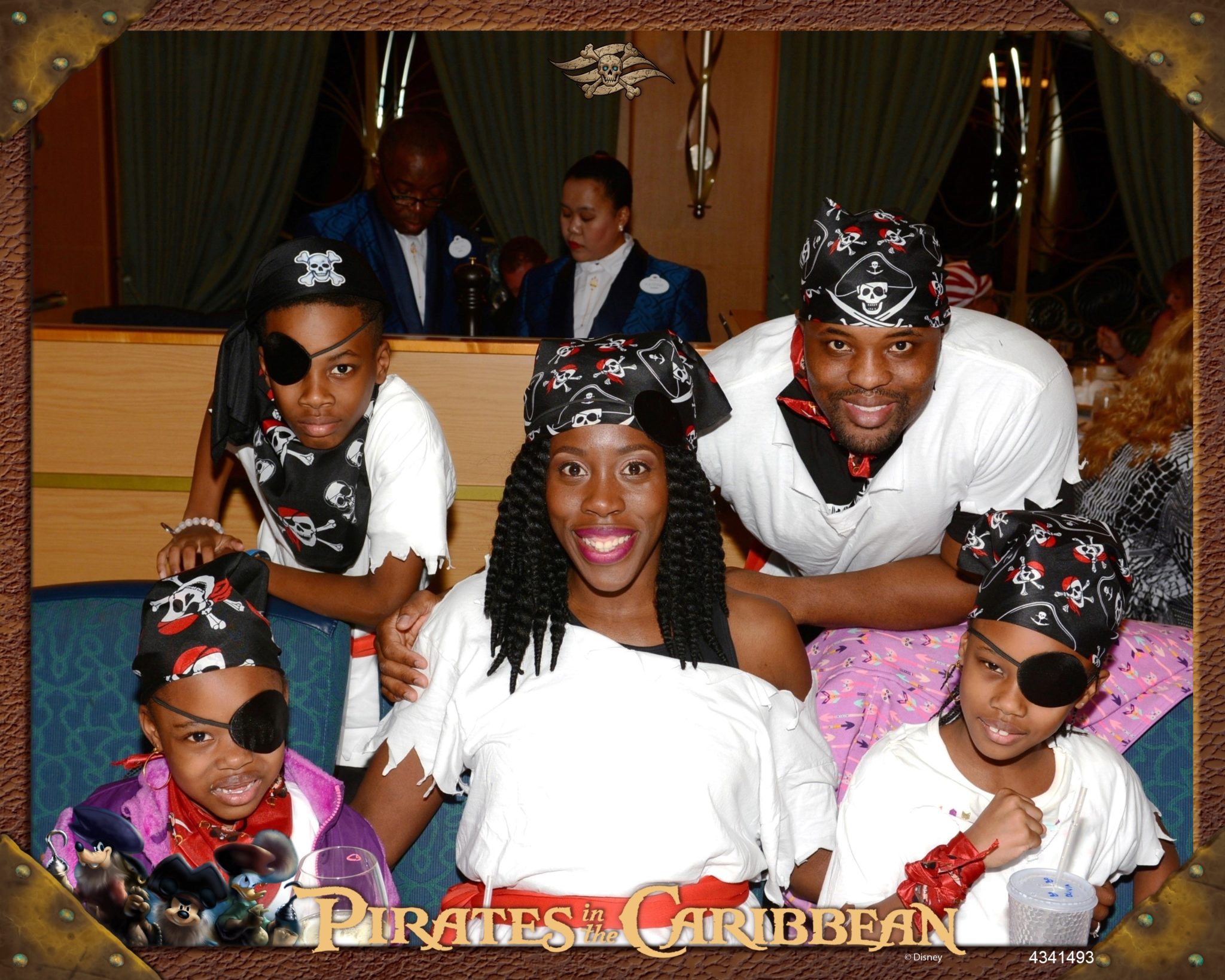 5. Good Morning America
How cool is it that we got to set sail with Good Morning America?! And even cooler, is that I got to do a segment with a few other dope influencers as well. We were jamming alongside Princess Tiana as she shared all of the treats guests would experience when they dine in Tiana's Place.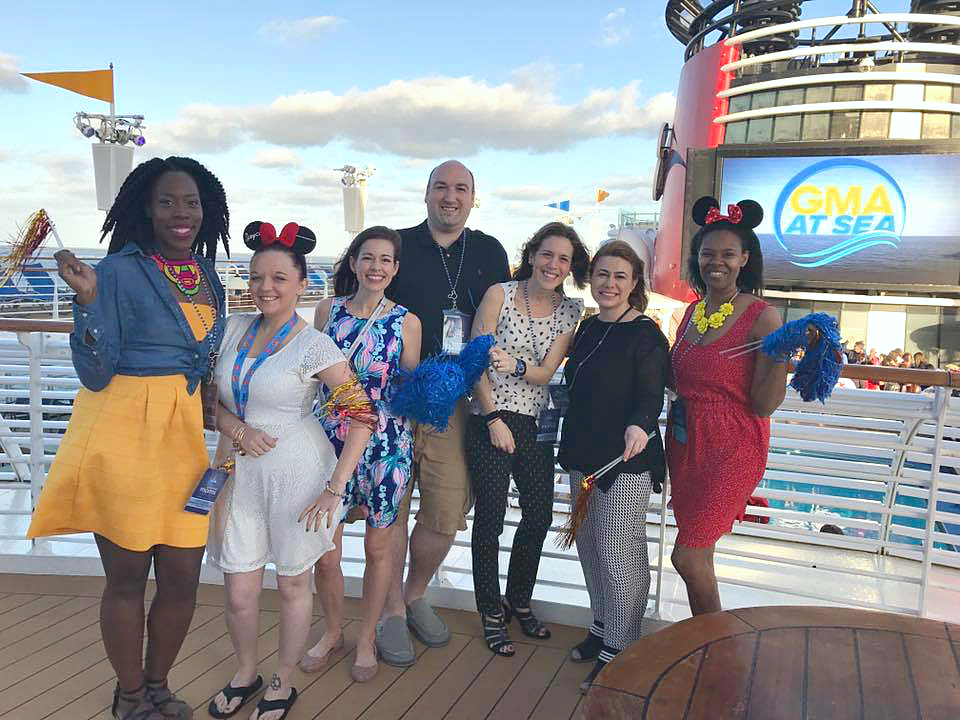 6. Tiana's Place on Disney Wonder
I'll be sharing my favorite restaurants/meals and some of my favorite dishes in a later post. But we were so excited to check out Tiana's Place. My girls had no idea there was such a thing, and they were so happy about their surprise Tiana dresses I had snuck into their suitcases (they didn't see them until it was time to put them on).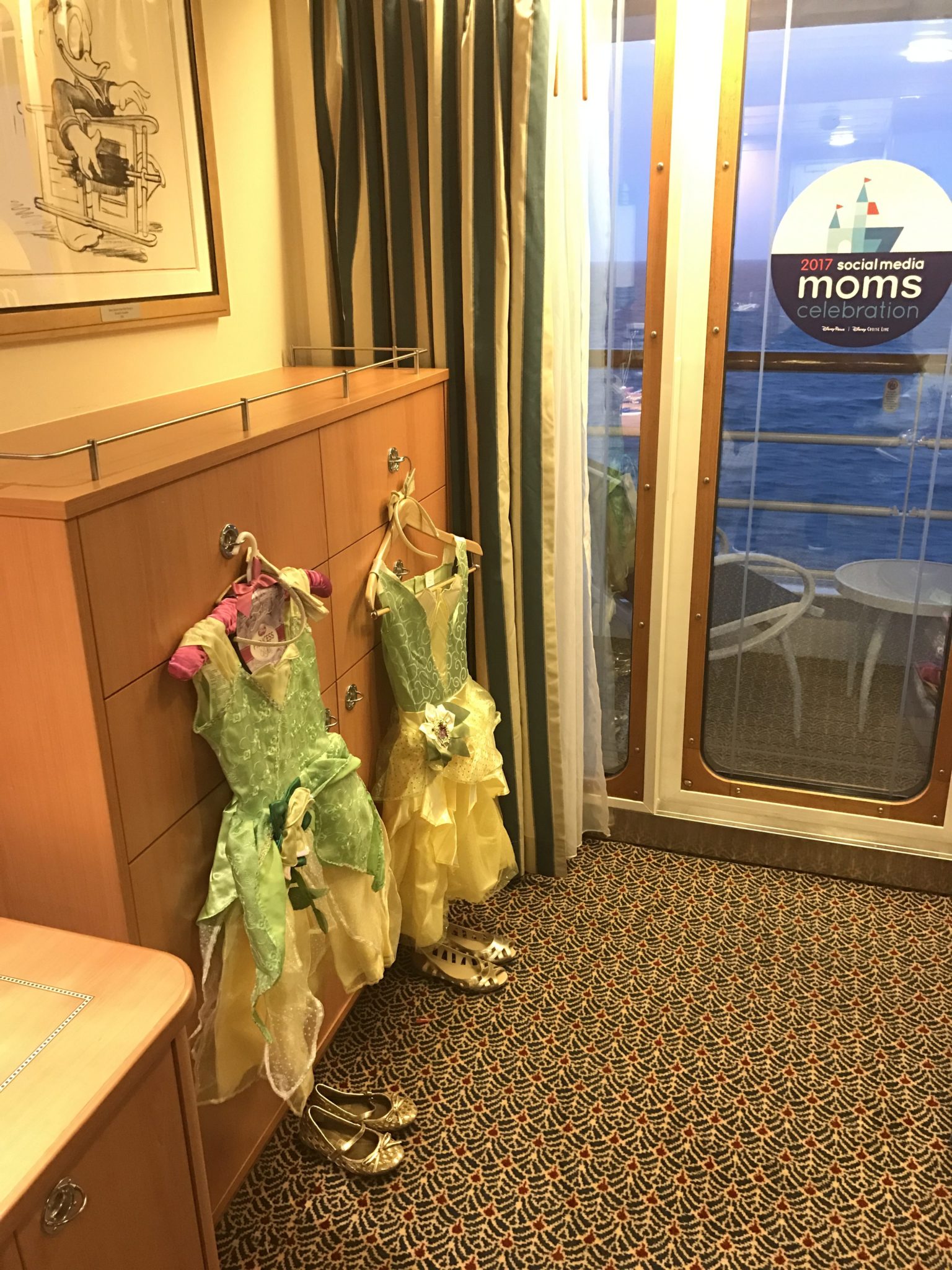 Being that Princess Tiana was the first black Disney Princess, and it's Black History Month, this was definitely a magical moment. They loved getting to meet her (again…and almost didn't recognize her outside her green dress) and eat in her restaurant on the Disney Wonder.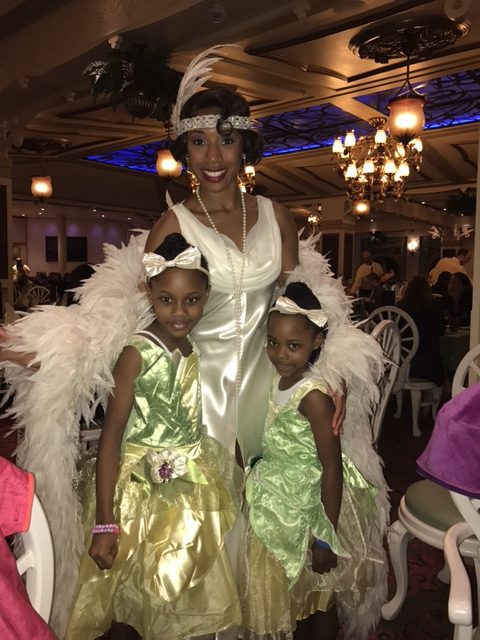 7. Glass Bottom Boat & Feeding Fish on Castaway Cay
I wasn't sure what to expect. And when we first got on the boat, I wasn't necessarily blown away. We paid a total of about $170 for our family of 5 for this excursion on Disney's Castaway Cay (their private island in the Bahamas). By the time we got to sailing and our tour guide was giving us history lessons, I saw the value. And then when we stopped in the middle of the ocean to feed the fish, it was absolutely fantastic!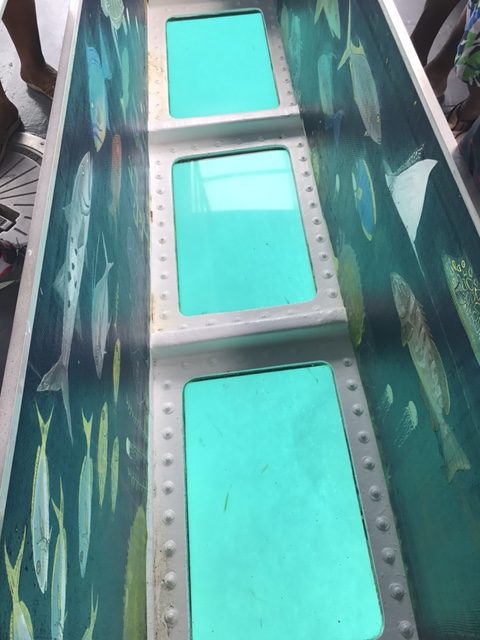 I'll share in a different post some video as the photos don't do it justice. My husband was filming with our GoPro. The amount of fish and the beautiful colors that came out of the water was crazy! There were so many. We fed them dry oatmeal. Who knew?!
And then of course…just being at Castaway Cay itself was magical.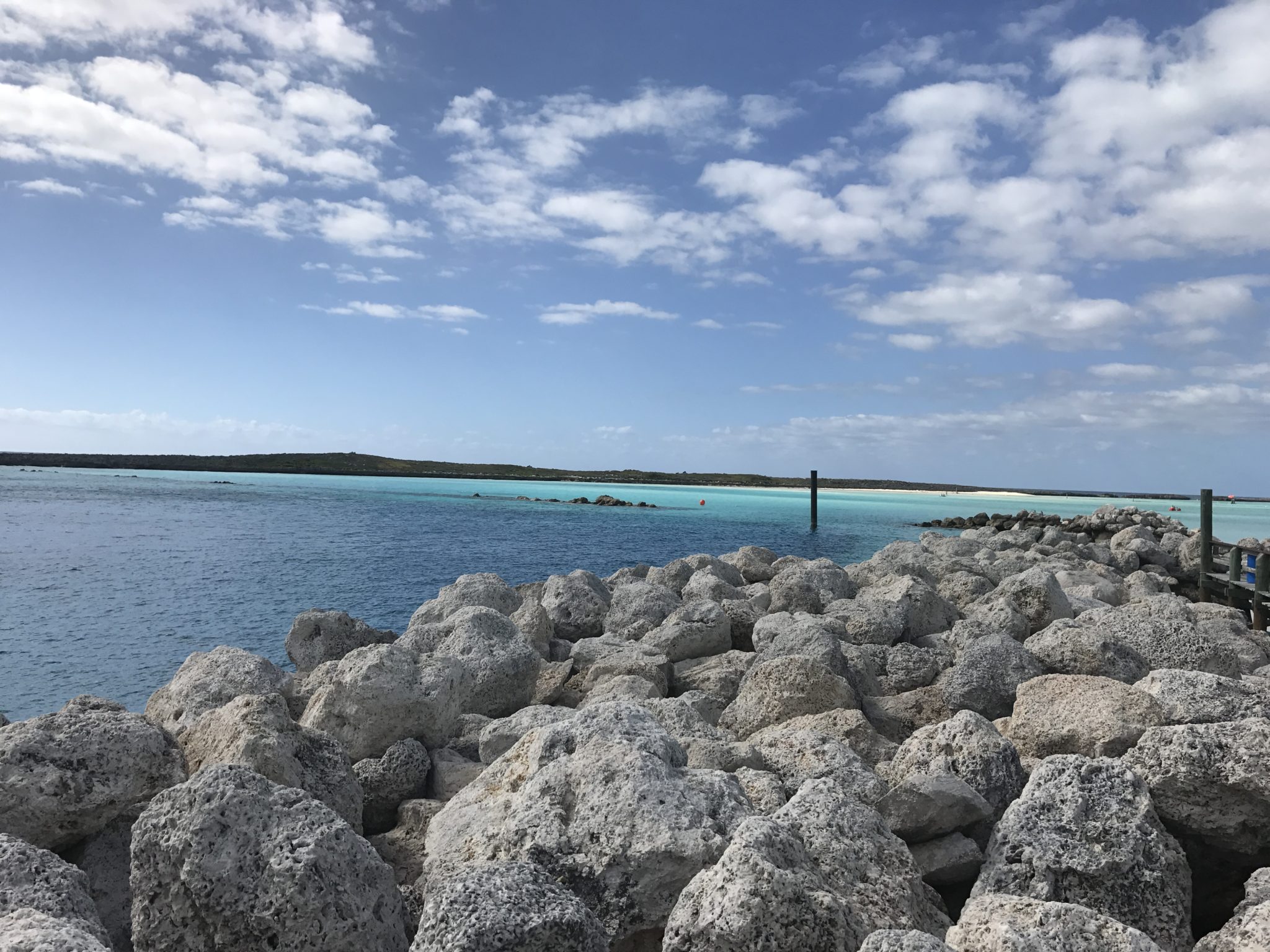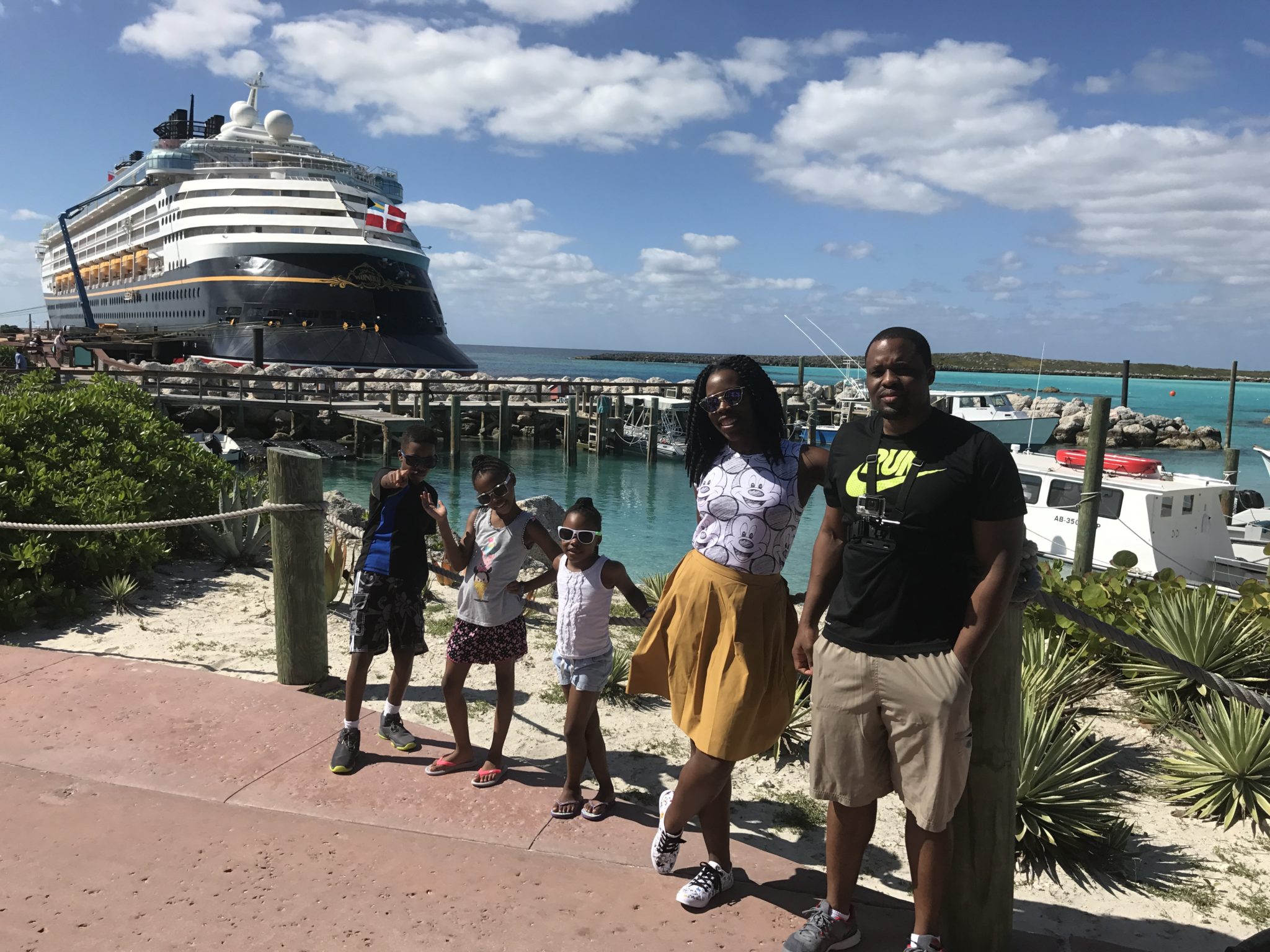 8. Rivers of Light
This show opens up officially today at Walt Disney World®'s Animal Kingdom. We were able to get the first sneak peek of the show while there and I went live on Facebook to share the magic.
The show officially opens at Disney today, Rivers of Light will show during specific days/times. For more information about this nighttime show, click here.
When I was at Disney last year and they talked about what they were creating, I never could've imagined the final outcome. It truly is a must-see on your next Disney vacation.
9. Meeting new friends and hanging out with old ones
I love that this is truly a conference/celebration for the whole family and that so many who do come, also bring their children. My kids loved getting to meet other kids that attended the conference. I got to meet new friends (some for the first time in real life), and hang out with old friends. That is a big part of the Disney SMMC magic!
This is a long post but believe it or not, I didn't go into detail on a lot. So stay tuned for more Disney magic on the blog.
What would you most like to experience at Disney World or on a Disney Cruise?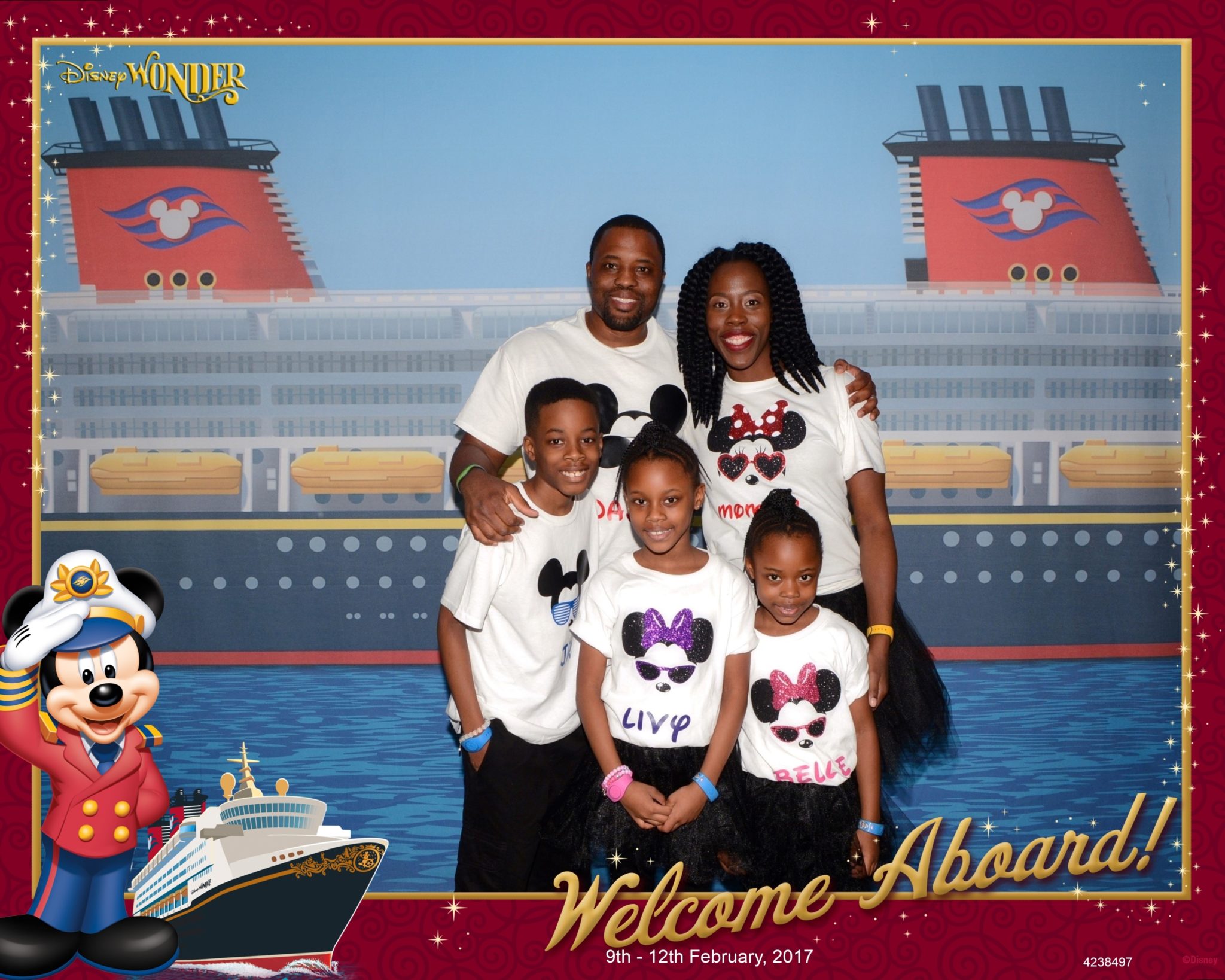 ---
Disclosure: I am so grateful to the 2017 Disney Social Media Moms Celebration Special Events team for inviting my family to attend this conference. We received discounted and complimentary items from Walt Disney World®, Disney Cruise Line®, and their sponsors during our stay. As always, all opinions are my own.