So you know when I travel to LA, it's always full of fun and special surprises/experiences. And the Ralph Breaks The Internet Event was no exception. While there, we got to tour the set of two new hit ABC TV shows, one being The Rookie and the other, Single Parents (which I'll dish about tomorrow).
Mercedes Mason (who plays Captain Zoe Anderson) took all 25 of us in groups for a tour on the set of The Rookie — and she wasn't even scheduled to work that day. How dope is that?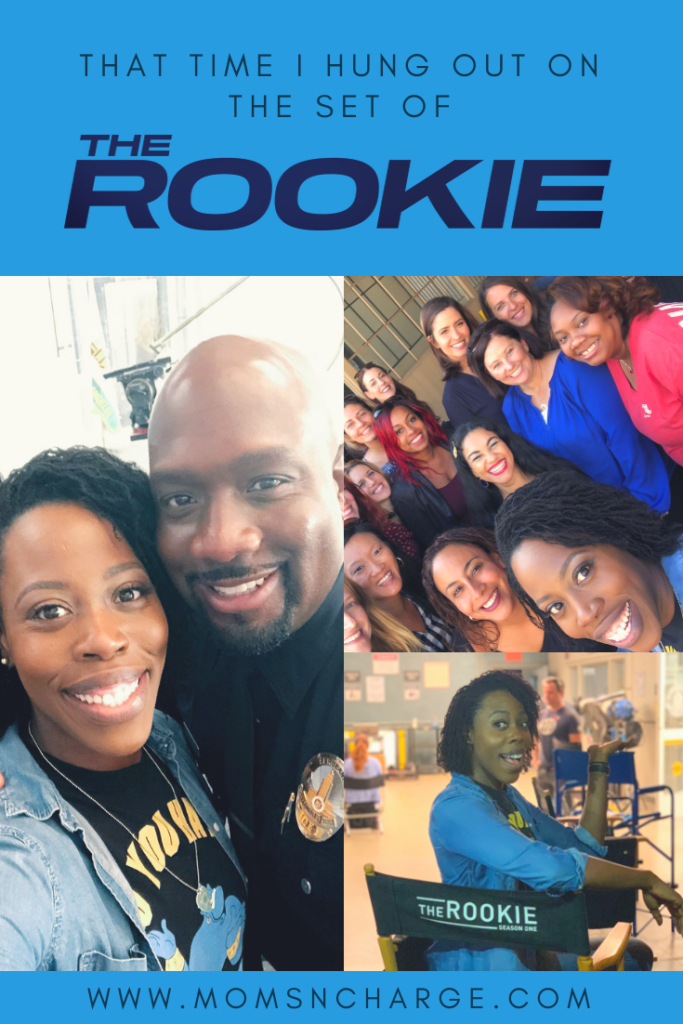 While we were in LA, we found out the great news that The Rookie had just been picked up for a full season. And from what I've seen already in these first few episodes, it will not disappoint. It's an instant hit!
Seriously, you will be hooked within the first few seconds of the pilot episode.
About The Rookie
If you haven't gotten sucked in yet, let me bring you up to speed a bit. The pilot kicks off with small-town guy John Nolan (Nathan Fillion) going through a life-altering event that inevitably forces him to pursue his dream of becoming a Los Angeles police officer. He gets teased quite a bit from the get-go because he just happens to be the force's oldest rookie. So no one is taking him seriously – especially Sergeant Wade Gray (played by Richard T. Jones).
He is basically spending his time proving himself by trying to keep up with the younger cops or risk losing lives, including his own. But if he can use his life experience, determination and sense of humor to give him an edge, he may just become a success in this new chapter of his life.
On the Set of The Rookie
Let's start by saying how absolutely fab Mercedes Mason is! She actually came to the set on her day off just to give us a tour. And she was so much fun, it really made the experience special! Below are some photos on the set.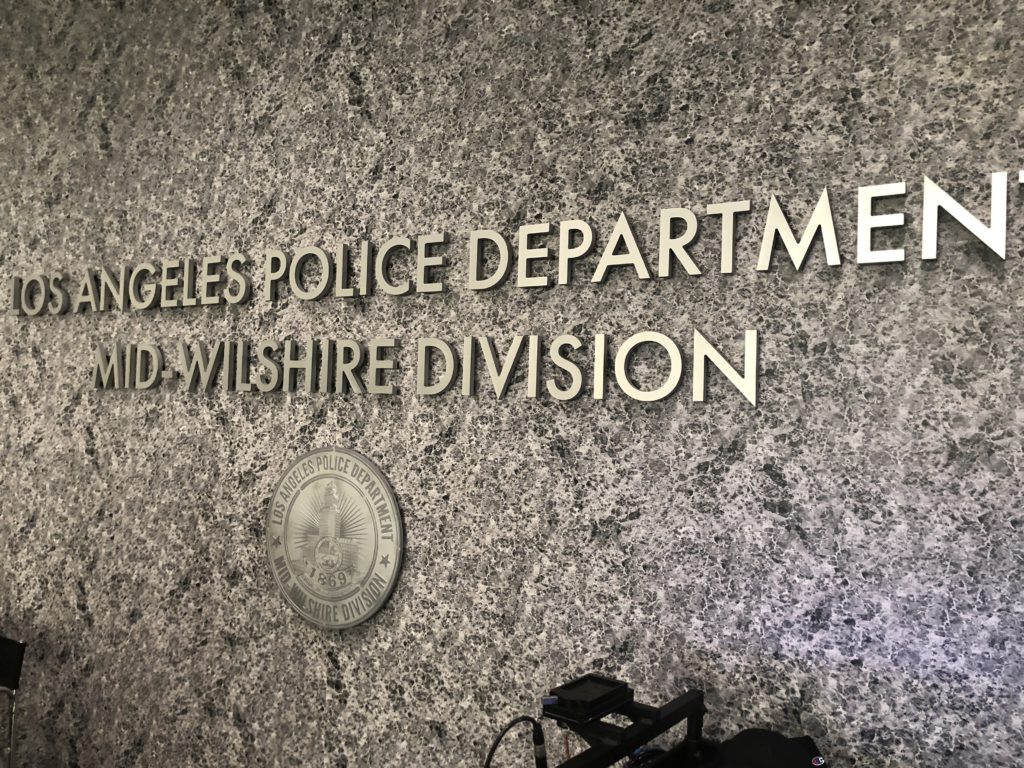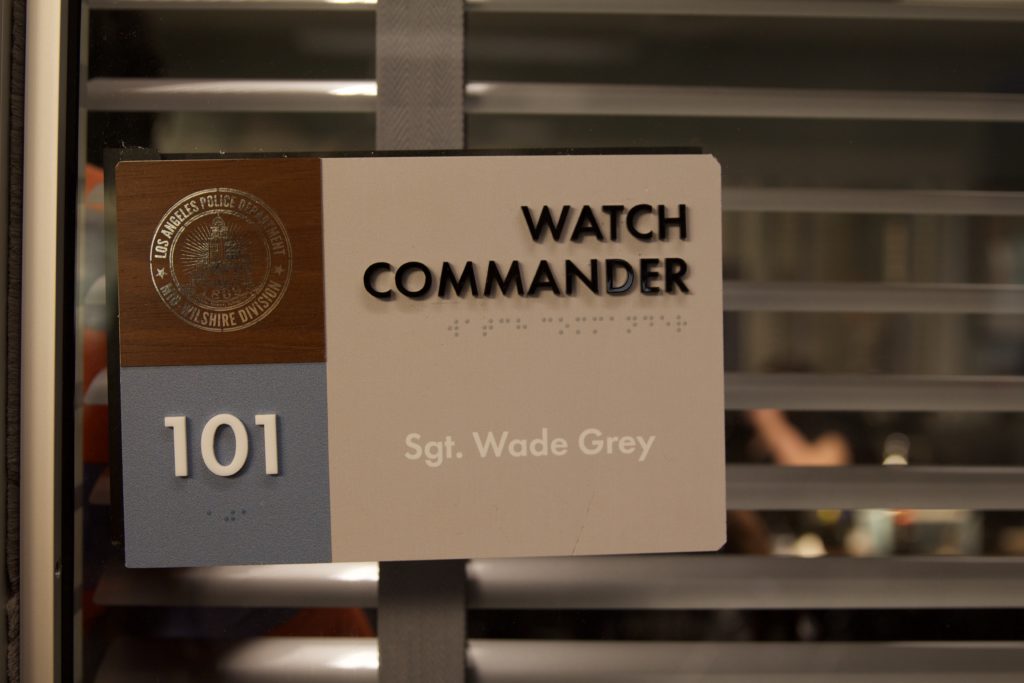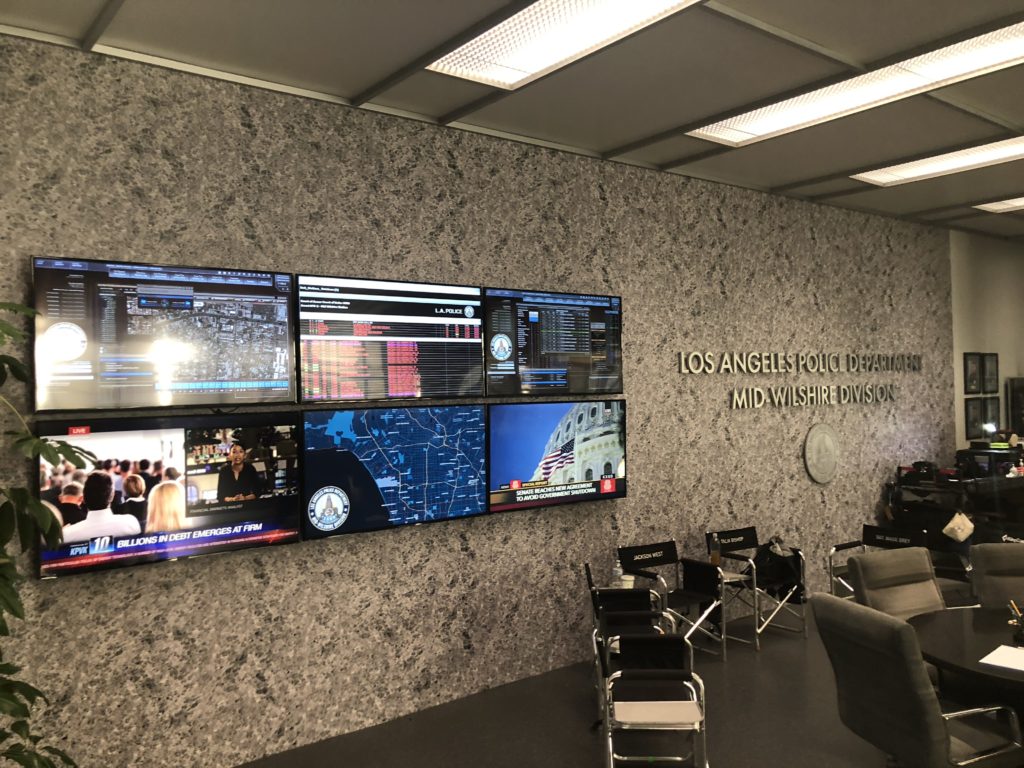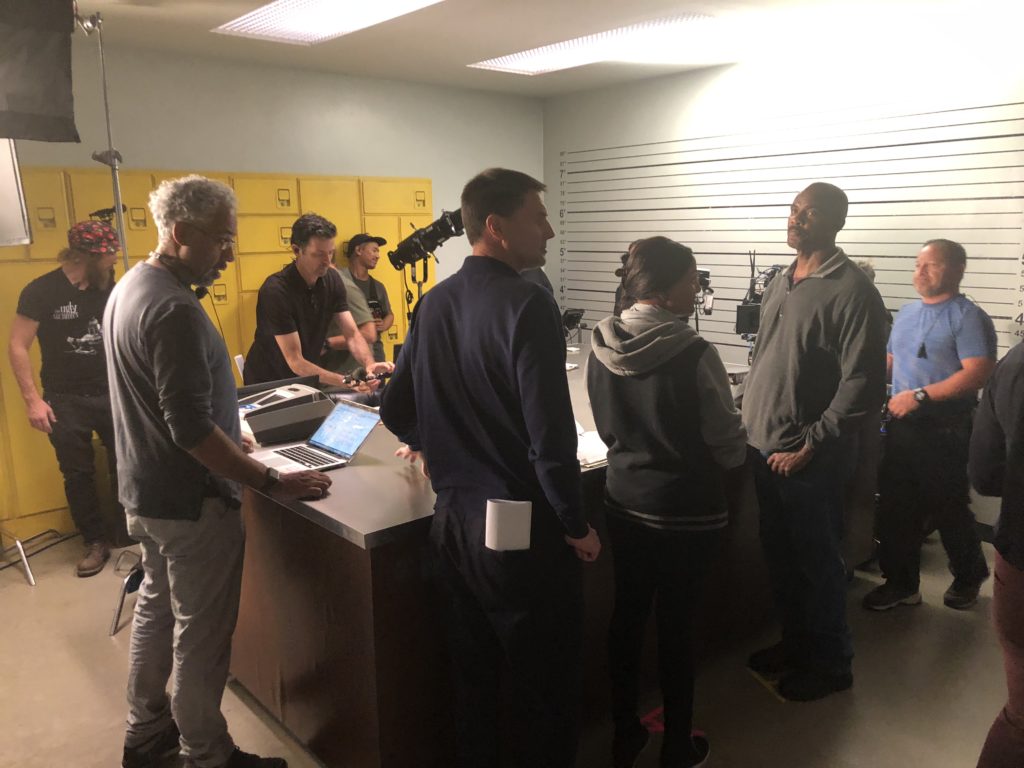 Funny story: as we were waiting our turn to tour the set, I saw Afton walk in from the corner of my eye. I looked over and had a little fangirl moment, wanted a selfie but saw she was busy. Then she caught my eye and asked if I wanted to take a pic. I don't know if she felt like I was stalking her or if she was really just being nice. Either way, she took my phone (cause she told me her selfie game was strong) and snapped a few pics.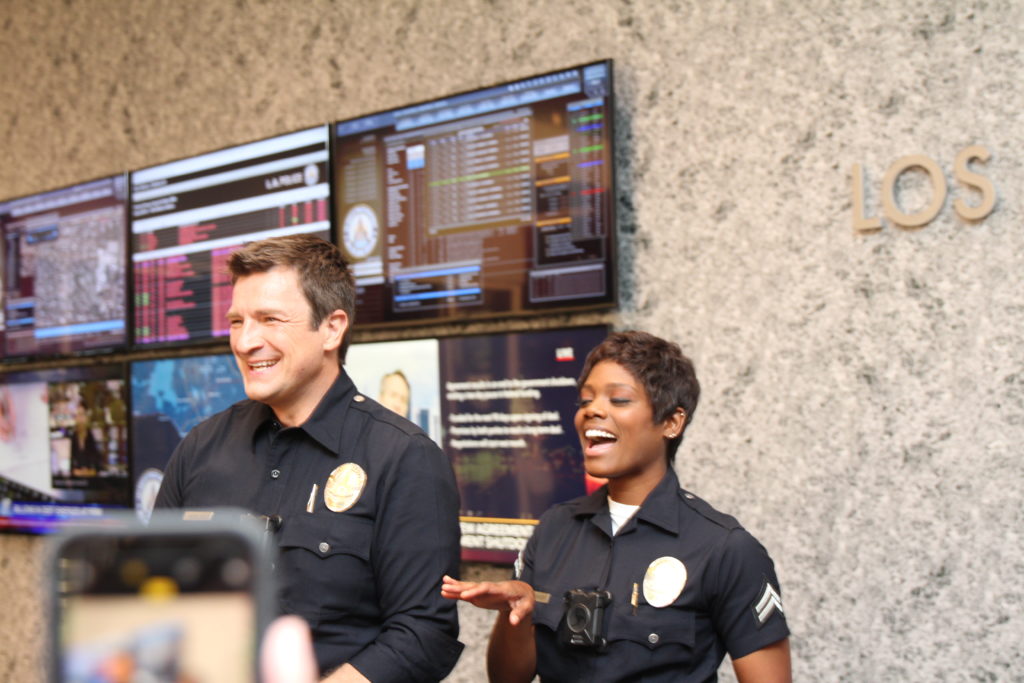 The Deets on Tonight's Episode
It's not who you know but what you know. On an all-new episode of The Rookie, tonight it's all about "The Hawke". Nolan and the team must help capture a cop and his former mentor from the academy after he becomes a fugitive following an assault. Meanwhile, Officer Tim Bradford needs Officer Lucy Chen to learn to predict the moves of criminals in order to capture them.
The Rookie Sneak Peek
Check out the clip below and then be sure to tune into tonight! But if you haven't started watching yet, go ahead and binge on all the previous episodes first — then thank me later! #yourewelcome 😉
The Rookie Cast & Crew
The series stars Nathan Fillion as John Nolan, Alyssa Diaz as Angela Lopez, Richard T. Jones as Sergeant Wade Grey, Titus Makin as Jackson West, Mercedes Mason as Captain Zoe Andersen, Melissa O'Neil as Lucy Chen, Afton Williamson as Talia Bishop and Eric Winter as Tim Bradford.
Alexi Hawley is writer and executive producer; Mark Gordon, Nathan Fillion, Michelle Chapman and Jon Steinberg are executive producers on the series. Liz Friedlander directed and executive produced the first episode. Entertainment One (eOne) is the lead studio on "The Rookie," a co-production with ABC Studios.
The Rookie (airs Tuesdays at 10|9c on ABC)
Be sure to Tune in to watch The Rookie on The ABC Television Network. It is also available streaming and on demand. So basically, no excuse to not catch it! 👀
Catch up with all things The Rookie on ABC:
Website ⎪ Facebook ⎪ Twitter (#TheRookie #ABCTVEvent) ⎪ Instagram
Get Social With the Cast of The Rookie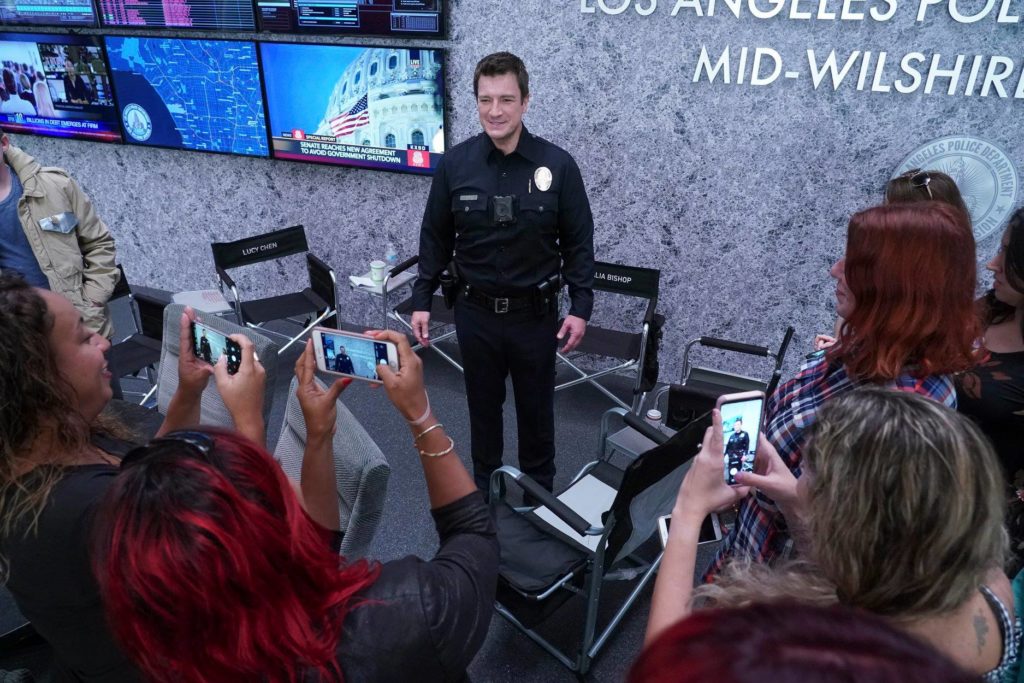 Catch up with the cast on Instagram:
Mercedes Mason @mercedesmason
Alyssa Diaz @alydiaz
Melissa O'Neil @missoneil
Richard T Jones @richardtjones
Titus Makin @titusmakin
Eric Winter @ebwinter
Afton Williamson @therealaftonw
Nathan Fillion @nathanfillion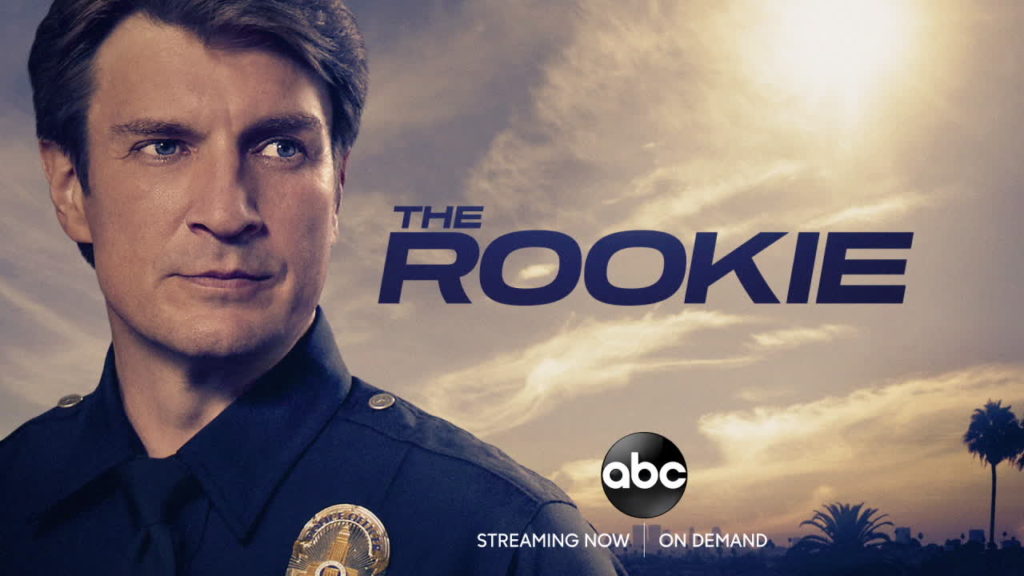 This trip to Los Angeles to cover the #RalphBreaksTheInternetEvent was sponsored by Disney. As always, all thoughts and opinions are my own.