As you know, I'm a huge Disney fan! I can't tell you the number of times I've been to Disney World even before we had children. I always knew it was a place that created a special type of magic. But it wasn't until I was invited to attend the 2016 Disney Dreamers Academy (DDA), that I found out how truly magical it was.
DDA helps to cultivate a child's ability to Dream; and not just dream, but to push the envelope on their dreams. To give power to students that may feel powerless is the ultimate pixie dust magic. It's why I'm sharing this info below because your high schooler can't miss the deadline to apply for the DDA.
Taking time to focus on their dreams is something the DDA team prides themselves on because Walt Disney was a dreamer. What better place to provide a platform for dreaming than at Walt Disney World?
The Disney Dreamers Academy has become very near and dear to my heart. As a mother who grew up with limited resources, and not a lot of direct mentors or family members who vocalized their belief in me, I've been charged with changing the narrative with my own children.
We talk about our dreams and as much as possible, I try to expose them to experiences and opportunities that will cultivate their dreams.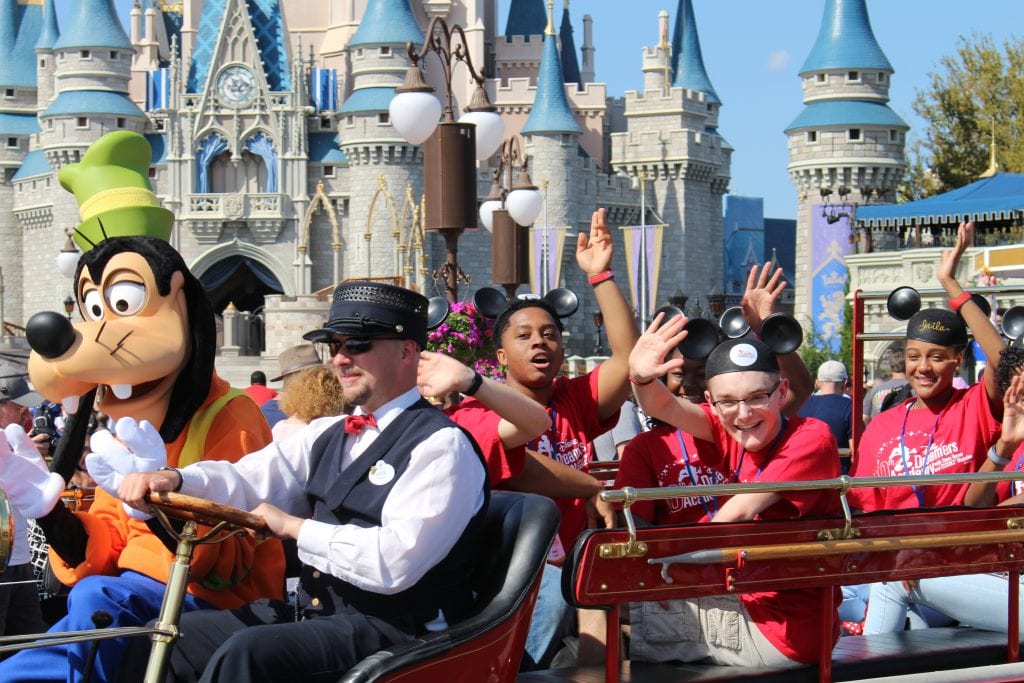 The power of DDA
For more than a decade, Disney Dreamers Academy has inspired young minds nationwide by fueling their dreams and showing them a world of possibilities. Each year, students participate in hands-on, immersive career workshops, ranging from animation to zoology.
Each participant learns important skills, such as communication techniques, leadership qualities and networking strategies, and are inspired by celebrity speakers and special guests who share their stories and provide insight on how to achieve success and DREAM BIG.
The program has produced many success stories, inspiring students to become authors, nurses, pilots, doctors, journalists and engineers following the three-day all-expenses-paid experience at Walt Disney World Resort where the theme parks become vibrant 'classrooms' leading to career discoveries and fun memories to cherish for a lifetime.
The deadline for students to apply for the 2018 Disney Dreamers Academy is October 31st.
The official dates for the 11th annual event are March 8-11, 2018. Judging is taken very seriously and is never an easy task. They have to narrow down from thousands to just 100 applicants.
I recently got to sit in on a round table interview with Disney Dreamers Academy Executive Champion, Tracey Powell, along with other integral team members that make DDA the success that it is. Below are some of the questions asked as well as answers to them. Hopefully, before you even finish reading, your eligible child would have started the application process.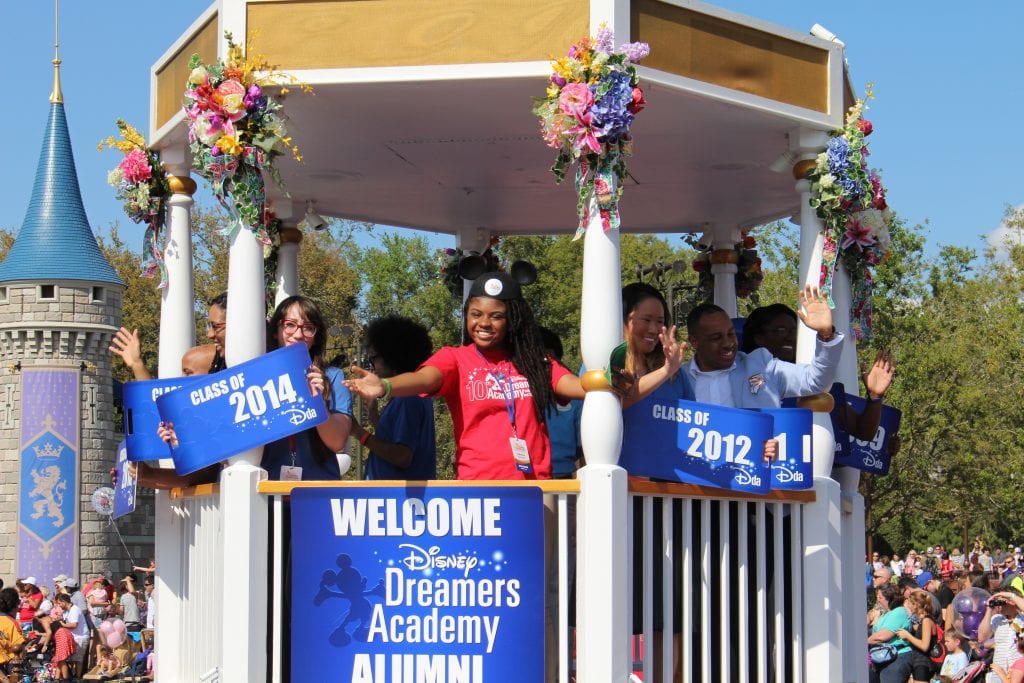 What will be different this year for the Dreamers for the career program?
Tracey shared with us that they are still planning but very excited about the format. The thing that's new every year is the class; the 100 Dreamers that come. Once the 100 are chosen, Cast Members (Disney employees) have a couple of months to figure out what their interests are and then build the itinerary around that. They personalize it for what the class needs each year.
What continues to surprise you year after year of DDA?
The classes are all so unique. The way they start off on Thursday when they arrive and where they end up on Sunday is only a transformation you only understand if you experience it with them. They come from all over the country with different ideas and different dreams. It is truly incredible. William Williams is a phenomenal example of this transformation.
What tips or advice would you give for the student that believes this opportunity is bigger than them or feeling intimidated by the process?
Some Dreamers may feel intimidated to apply because they don't feel they have the accolades or academics. But that is not the criteria to become a part of the class. It's about being thoughtful in how to articulate their dreams. How are you demonstrating the early steps of walking in your dreams? Academics are critical and important, but it's not a criteria that is mandatory for us. There are only three questions and they are all about the applicant.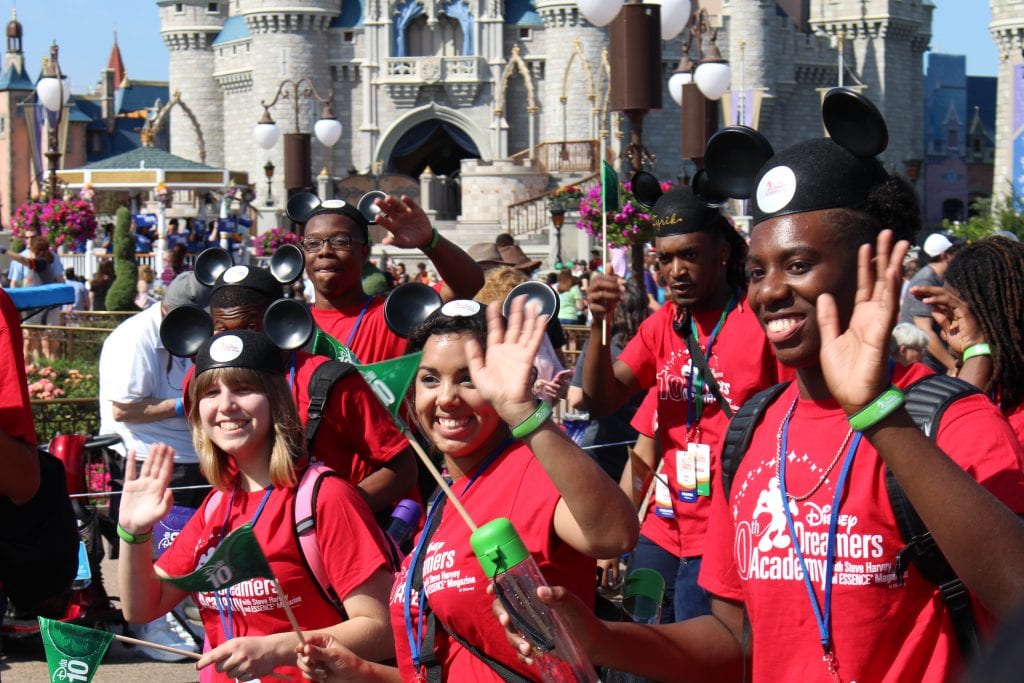 What is the ongoing process after DDA weekend ends to continue to cultivate relationships/mentorship?
Because there is a true commitment from DDA partners, organic relationships grow in many different directions. Cast members become mentors to the 3-4 Disney Dreamers they are assigned to. The Speakers Resource Group (many who are also on judging panel) are very integrated into the program and continue to build those relationships.
What 3 reasons would you give to encourage a parent to have their child to apply today?
It's a once-in-a-lifetime expeirence that could change the trajectory of your child's future
In many cases, it's the first time they get to experience Walt Disney World & its a unique experience for them in this format
It's designed to help them evolve their dreams, which also helps the parents to realize their dreams are still valid
What advice would you give to an applicant that applied in the past and wasn't chosen?
Tracey explained that they are encouraged to continue to apply. Some Dreamers have applied 2-3 times before getting in because it's competitive. As a judge that has to review thousands of applications, they don't know if they've applied 2 or 3 times. But they absolutely encourages them to keep trying as much as they are eligible to.
And as someone who has experienced this event twice now, even just as a parent/media, it is definitely worth the continuous effort.

Applying for Disney Dreamers Academy 2018
The application process is simple. While the deadline is October 31st, they strongly encourage your child to apply beforehand in order to meet the deadline. You would hate for your child's application to not go through due to heavy traffic or some other circumstance on the last day.
Remember: October 31st is a hard deadline, no exceptions. Click here to review the application and to have your child apply.
In case you missed it, below is everything I've written highlighting the Disney Dreamers Academy. You know…in case you could possibly need any more convincing about how amazing this program is 🙂
2016 Coverage
2017 Coverage
---
My visit to attend the Disney Dreamers Academy was sponsored by Walt Disney World. As always, the thoughts and opinions are my own.