Finally, the time has come! The long-awaited sequel of "Frozen" is out in theaters nationwide this weekend! "Frozen," which opened in 2013, is the highest-grossing animated film of all time. The film also won an Academy Award® for the best-animated feature film of the year. These are pretty big shoes to fill.
Did Disney fill them? Well, you'll have to be the judge of that! We were gifted advance tickets to see an early screening of the film on Monday, and it was delightful!
To think, Brielle was only 2, Olivia was 4 and Jr was 6 when the film first came out! It definitely put things into perspective to realize how long it's been, yet it feels like it was just out yesterday. Let's face it, there are probably little to no one you know who doesn't automatically start singing "Let it go" anytime those three words are uttered.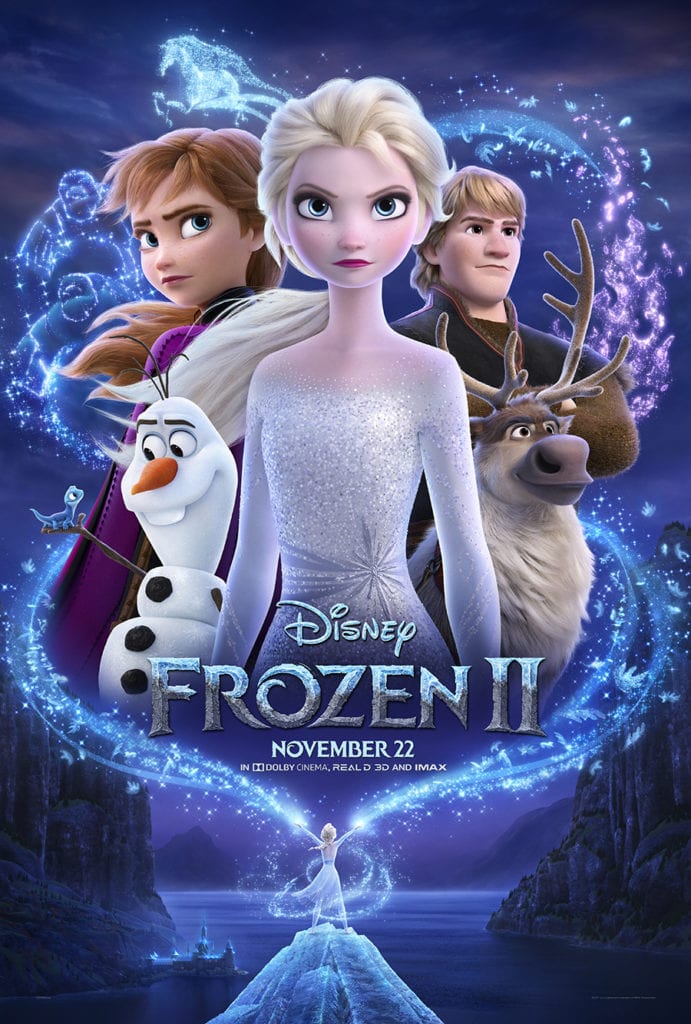 What does Frozen 2 Uncover?
There were definitely some unanswered questions after Frozen. And I definitely think that Frozen 2 set out to answer them all (and I sure hope it won't be another 6 years before the next one).
Why was Elsa born with magical powers? What truths about the past await Elsa as she ventures into the unknown to the enchanted forests and dark seas beyond Arendelle? The answers are calling her but also threatening her kingdom. Together with Anna, Kristoff, Olaf, and Sven, she'll face a dangerous but remarkable journey. In "Frozen," Elsa feared her powers were too much for the world. In "Frozen 2," she must hope they are enough.
Disney did an excellent job of unveiling the story and family history of Elsa and Anna. I thought there may have been a few intense scenes for my youngest, but every time I looked over, she seemed unbothered.
Disney and their life lessons
We all know that Disney is good for throwing all types of lessons that have you checking your emotions. When it comes to their films, including the animated ones, there are always lessons to be learned. Frozen 2 is no different. From understanding where you came from and your family's history to being a warrior, to the true meaning of friendship, they leave no lesson left untaught. Finding light and laughter in the midst of darkness is definitely a lesson learned in this film, just like in the Lion King.
What Frozen reminded me about self-doubt
This film reminded me of a saying I have on a bracelet I wear every day. It says, "All I need is within me." Sometimes we get so caught up in not knowing all the answers or having what we deem as "powers" that other people have. And that leads to self-doubt which leads to lack of action. Many times we don't know our own strength because we don't trust ourselves enough to act upon them.
When we learn to trust our gut, amazing things can happen. But that will almost always be met with challenges, obstacles, and tests along the way. But we can't allow fear to keep us from venturing out and believing in ourselves to get the job done. Whatever that job may be. And for Princess Anna, she definitely had to push past self-doubt.
Adventures of Livy and Bri share their take on the film and what they learned
As I mentioned in a previous post, my girls launched a YouTube channel recently. And Olivia has been having a blast creating video content for their channel. Check out their latest video in which they share their thoughts and what they learned. Oh, and while you're at it, please don't forget to like, subscribe and turn on those post notifications. 😉
More Frozen 2 Reviews:
Be sure to go check out these other reviews from other Disney bloggers who attended the Frozen 2 premiere:
Amiyrah – 4 Hats and Frugal
Tanay – Sonshine Mama
Sanaa – Popcorn and Tequila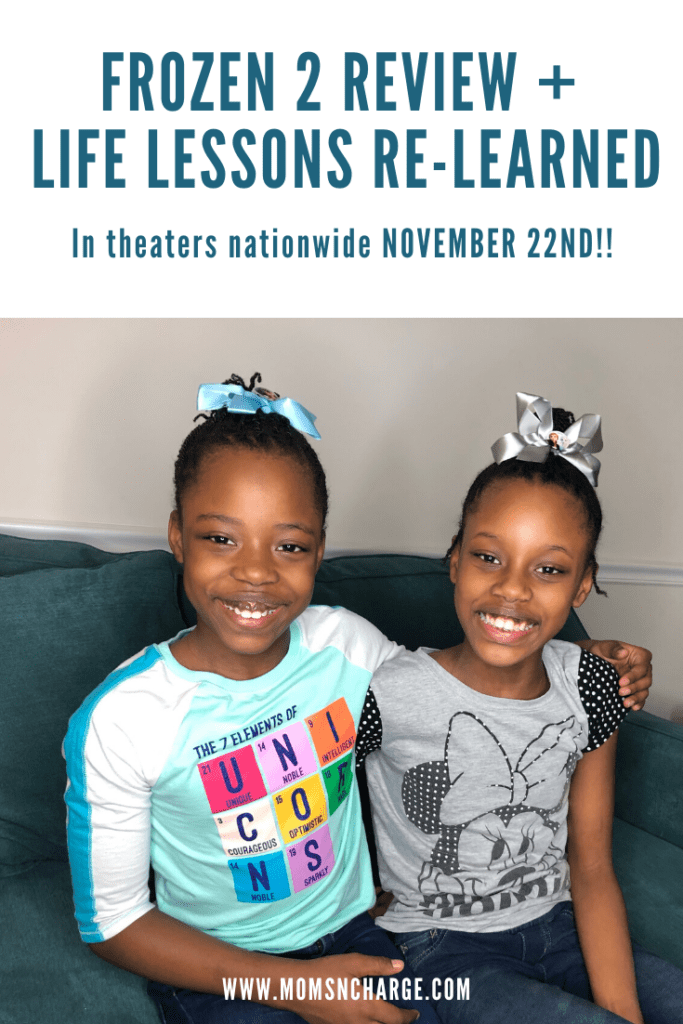 Official Frozen 2 Trailer
Be sure to go see this incredible film in theaters this Friday, November 22nd!