A couple of nights ago, I had the opportunity to attend a VIP event at Six Flags in which we got to check out the brand new Superman Virtual Reality Coaster at Six Flags. Let me say that I'm a fan of roller coasters, so when I got the invite I was all the way in! I hadn't even really paid attention to the "virtual reality" part of it at that time.
When I invited my sis and dear friend to go with me, she immediately told me she doesn't do roller coasters (I mean, what is life without these thrills?). But then she looked up the ride and what she saw was "virtual reality", so she agreed to go.
Well…she happened to mention this event to her sister, who then proceeded to tell her that she was pretty sure it wasn't just a "sit down and feel the effects" type of roller coaster. So she did what anyone would do. She googled it again and found this video below of Fox 5 DC's Kevin McCarthy's test ride that morning…..
Now, when she sent me the link to this clip, I was pumped all the way up! And Kevin's reaction and excitement was so contagious. But needless to say, Jamari was not amused. LOL She immediately got anxious and called me. She wasn't sure if she was going to get on but still wanted to go. I told her if we got there and she didn't feel comfortable about it, then no worries.
So off to Six Flags we went. After check-in, we were greeted with a red carpet and a fun Superman VRC photo opp.
We then entered the world of Kryptonite Cocktails and fancy/yummy appetizers. Honestly, I was so HONGRAY  (yes) that I didn't really stop to take pics (except one in my snapchat story below). But I can tell you I had mini crab cakes, sesame chicken skewers, fruit skewers, mini quiche and some more goodness. Thank you Six Flags!
But what I did take pics and video of was the fancy Kryptonite Cocktail. First of all…smoke and cocktails and kryptonite. This drink was soooo good! I think they were trying to get us to let go of our anxiety before we hit the coaster. It almost worked LOL.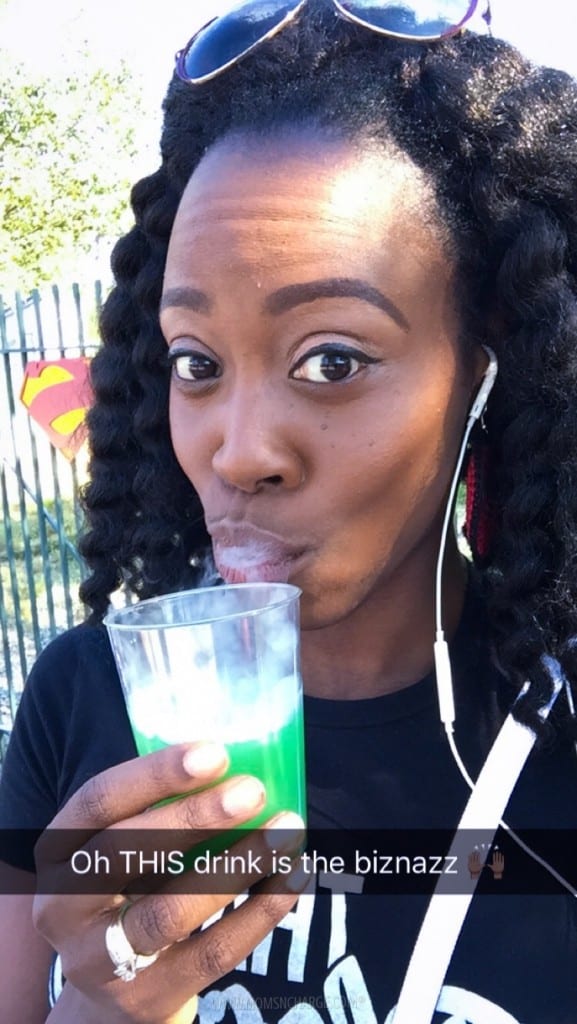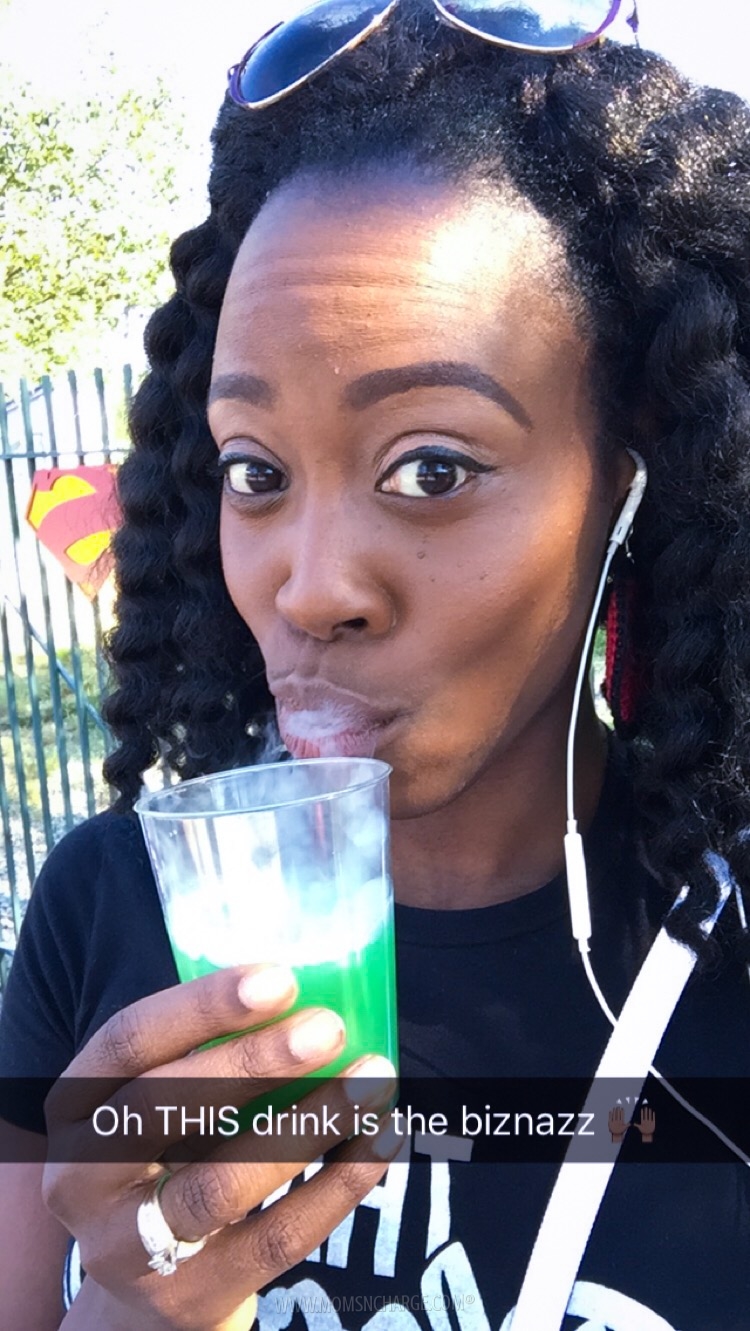 Once my fellow bloggy boos Mimi and T.Espi got in and ate up, it was time to hit the rides. Jamari decided she was going to give it a go!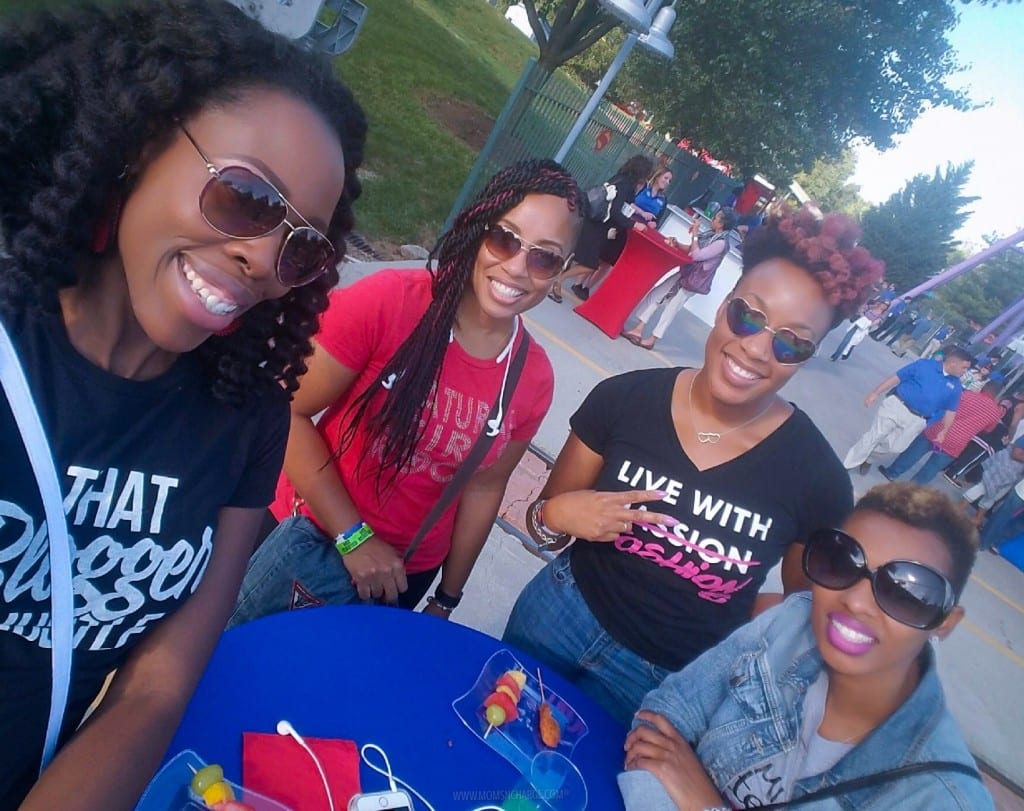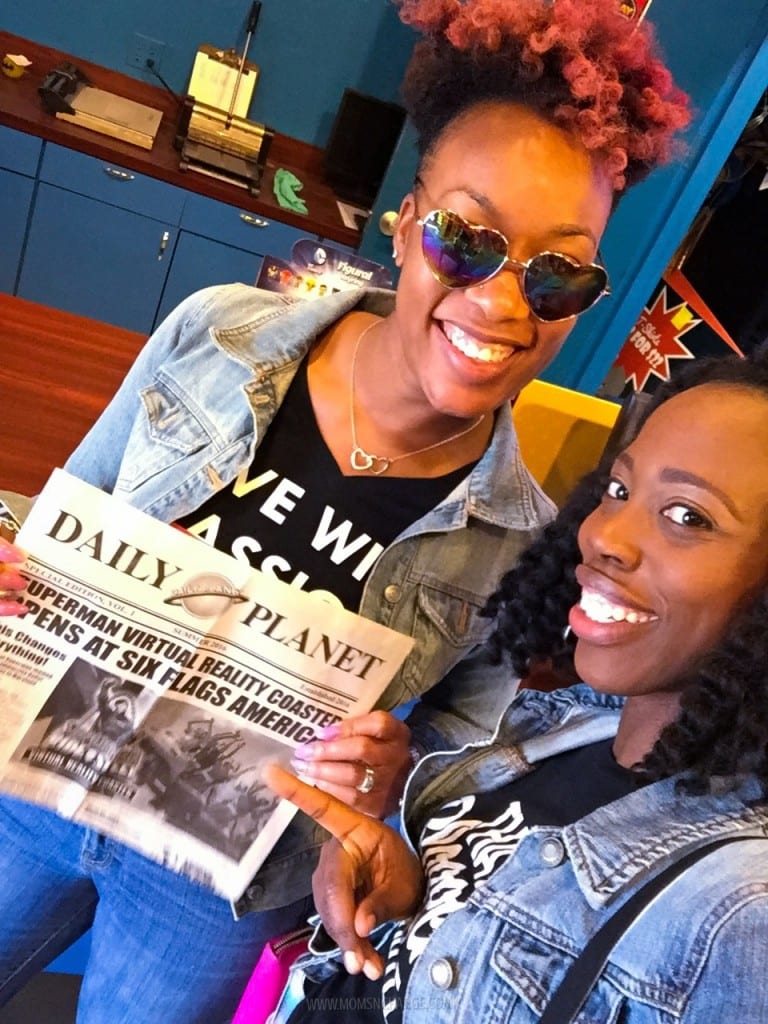 I think my Snapchat story will give you the best idea of how it all went down (there's no sound for about the first min & then I got crunk apparently LOL).
So there's the recap. If you're a roller coaster fanatic, then this one is definitely for you. But if you're like my friend who is not, or like Mimi who hadn't been on one in 15 years, you may want to choose something else…like the teacups perhaps. Apparently Mimi was trying to find her soul and Jamari was trying to find her heart beat after we got off. But hey, they got through it and they survived. And even though they'll never do it again, they have the pictures and bragging rights to prove it. Congrats ladies! 🙂
Meanwhile, T.Espi and I rode it again so we could pay attention more to what was actually happening in the world of Metropolis. And it was a whole lot more intense than the first time around, but it was great and I can't wait to go back with the husband.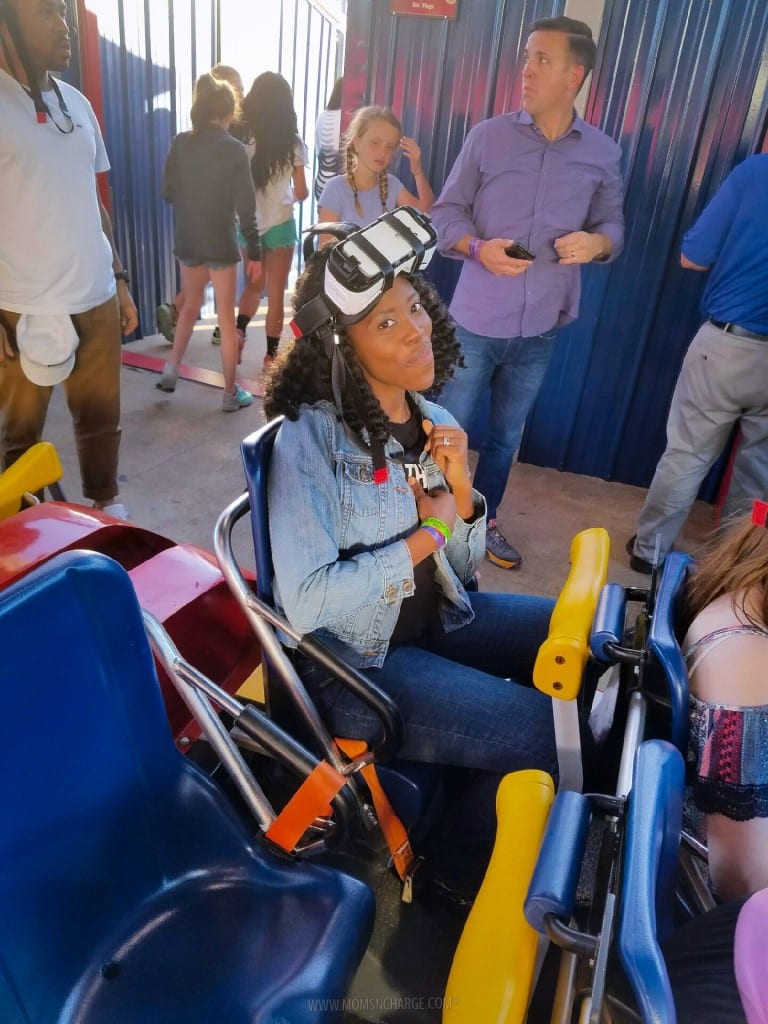 We totally deserved all of the cookies, cupcakes and Kryptonite Cocktails after conquering the ride not once, but twice. And so we did….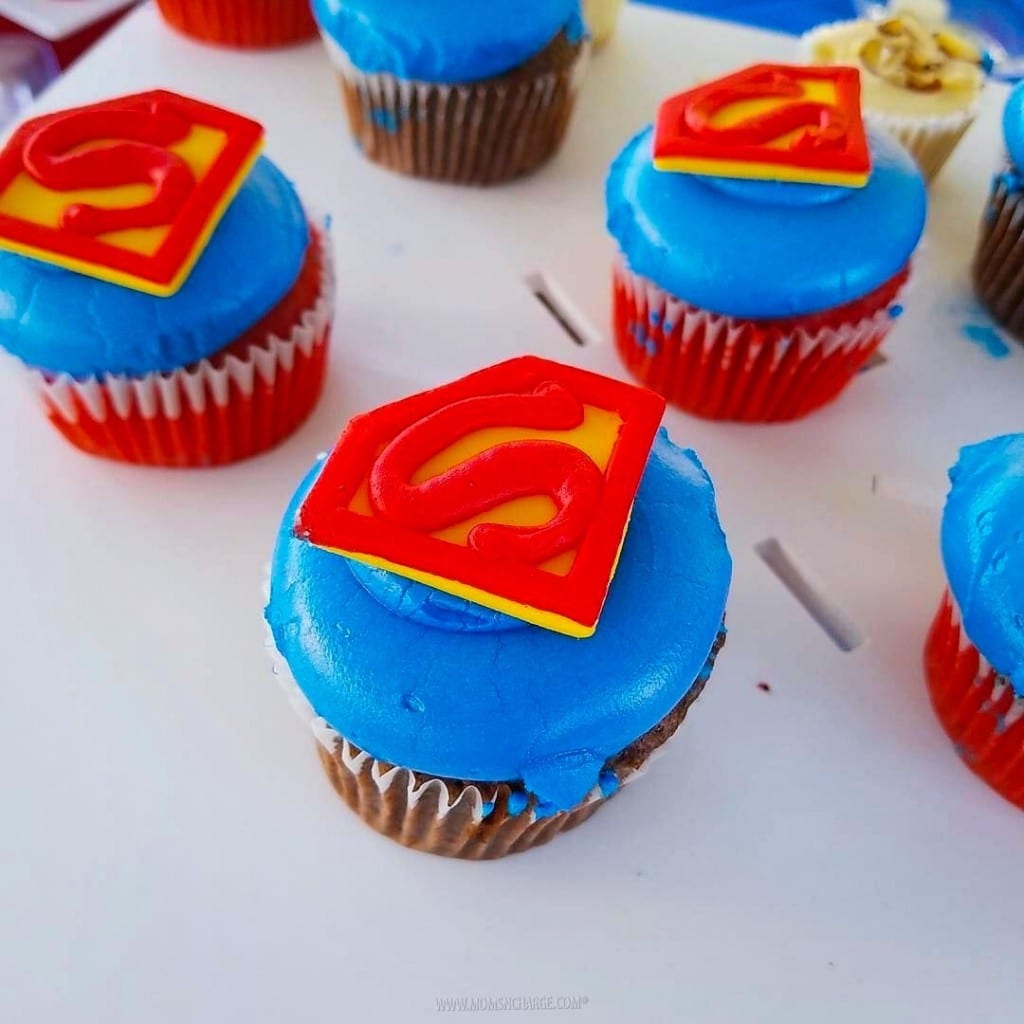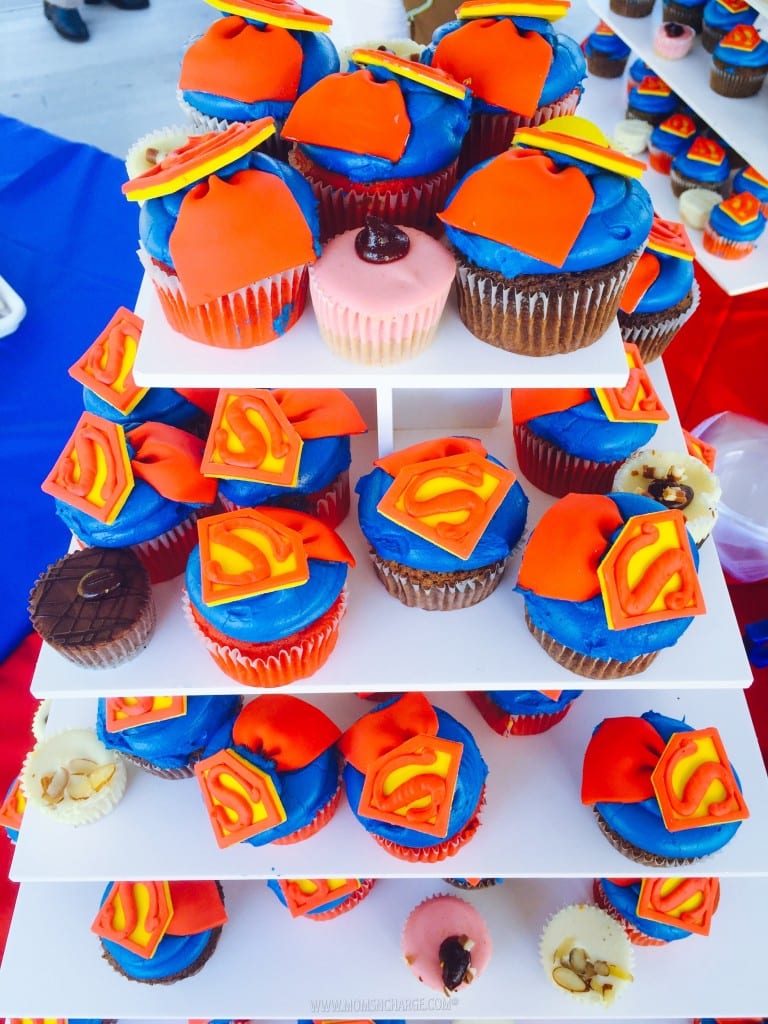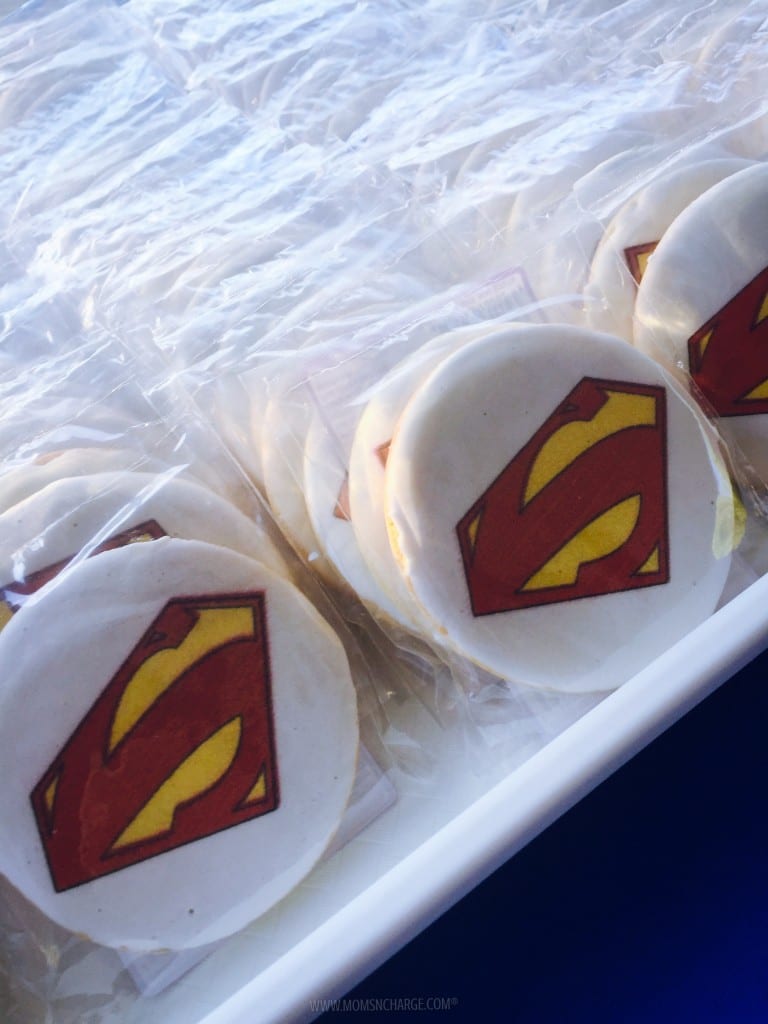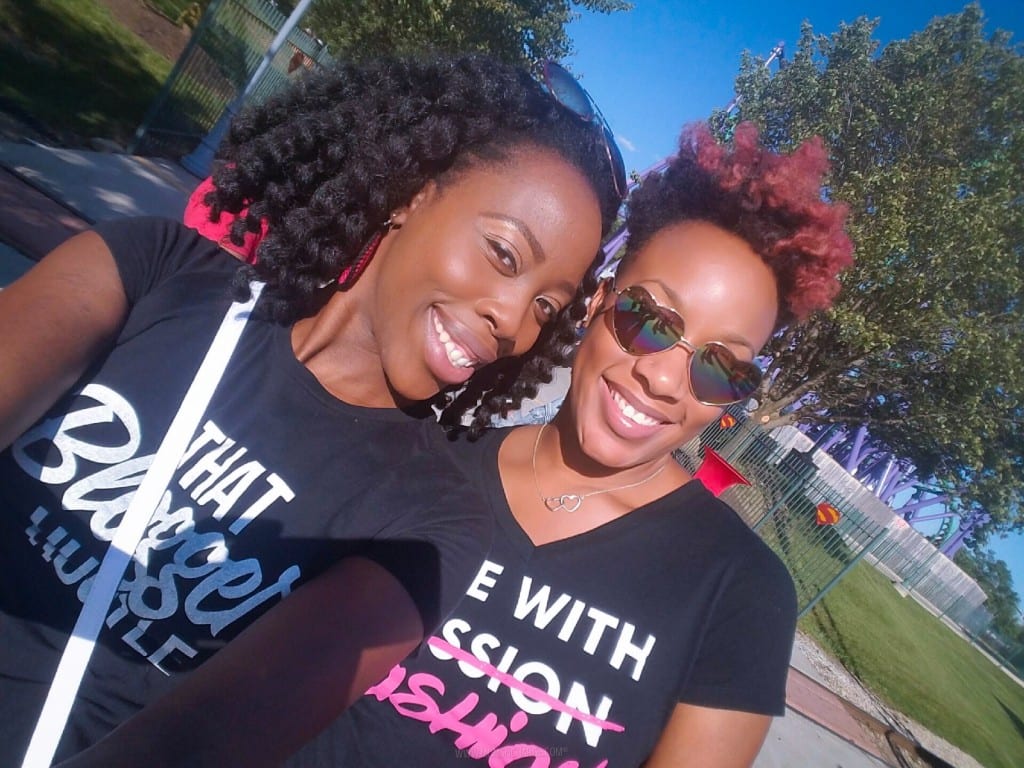 We did it! And you can too 🙂 We ended up pretty much closing out the park so that's always fun.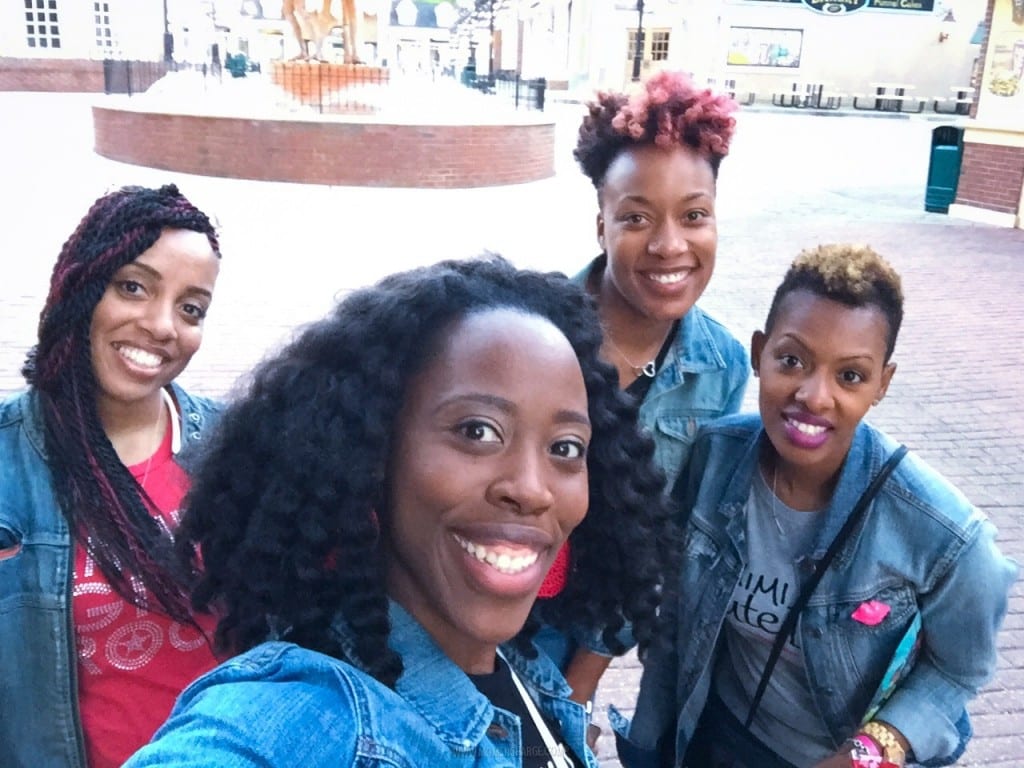 Here are a few quick facts about the Superman Virtual Reality Coaster:
Ride Time: Approximately 2 minutes
Ride Capacity: Two trains, 30 riders per train
Track Length: 5,350 feet, just over one mile of ride time
First SUPERMAN Virtual Reality Coaster (360 degree experience)
Height Requirement: Min. 54 inches, Max. 76 inches
This ride was open exclusively on June 8th and 10th for Six Flags Season Pass holders and members of the media. But all guests can enjoy the new ride at the DC location starting June 11th and all summer long.
This ride really did change everything. It is dope to the tenth power. Go live a little and check it out. I look forward to riding it again soon!
Are you a roller coaster fan? Would you ride this ride? Comment below and let me know!
---
Disclosure: I was invited to attend this special VIP event for members of the media. All thoughts and opinions are my own.