Disclosure: I was given the 2016 Kia Sorento to test drive for a week. And one lovely week it was. As always, all opinions are my own.
---
When I tell you that I was pleasantly surprised by the 2016 Kia Sorento, trust and believe that is the whole truth and nothing but the truth! I am hanging my head in shame to admit that I was not jumping for joy when I found out that I would be driving this car for a week. So if you're in the market for a new car, don't do anything until you've had a chance to check out this vehicle because she is a beauty.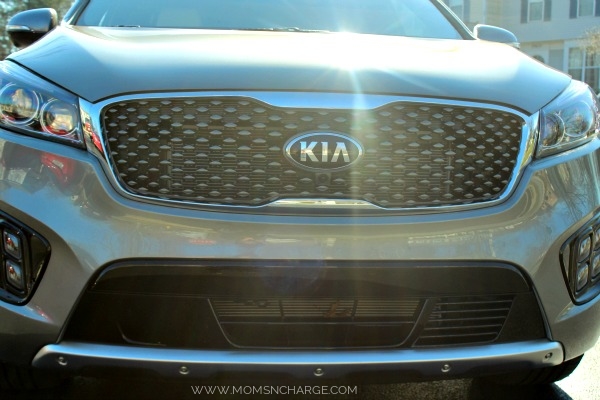 A week ago, I was naive. I was in the dark. Before I was in possession of the 2016 Kia Sorento, this brand of cars wasn't even on my radar. I had never considered purchasing a Kia before spending even 24 hours in this beauty (because it truly was love at first site). When the car pulled up to my house, I had to do a double-take (*que the symphony orchestra*).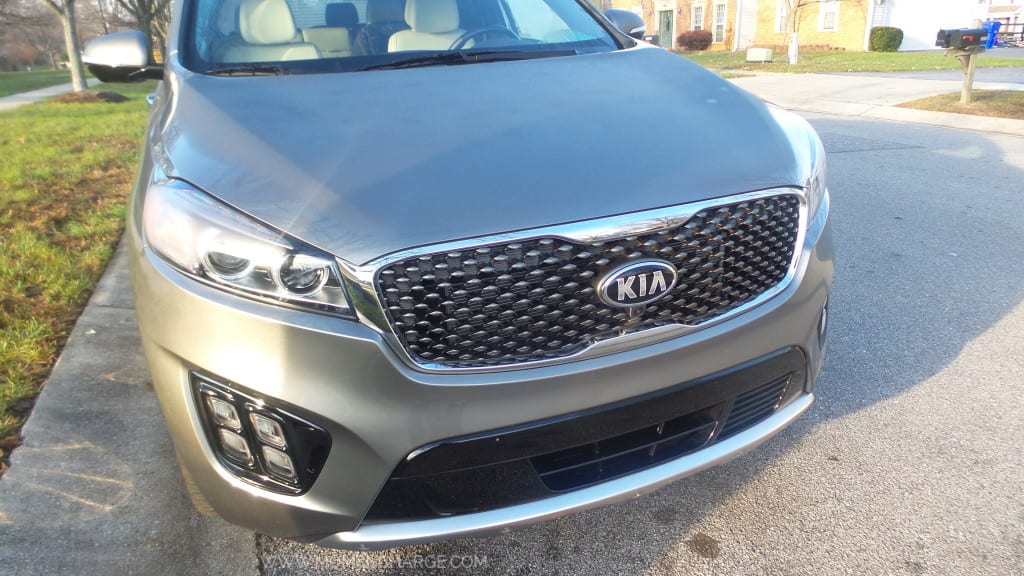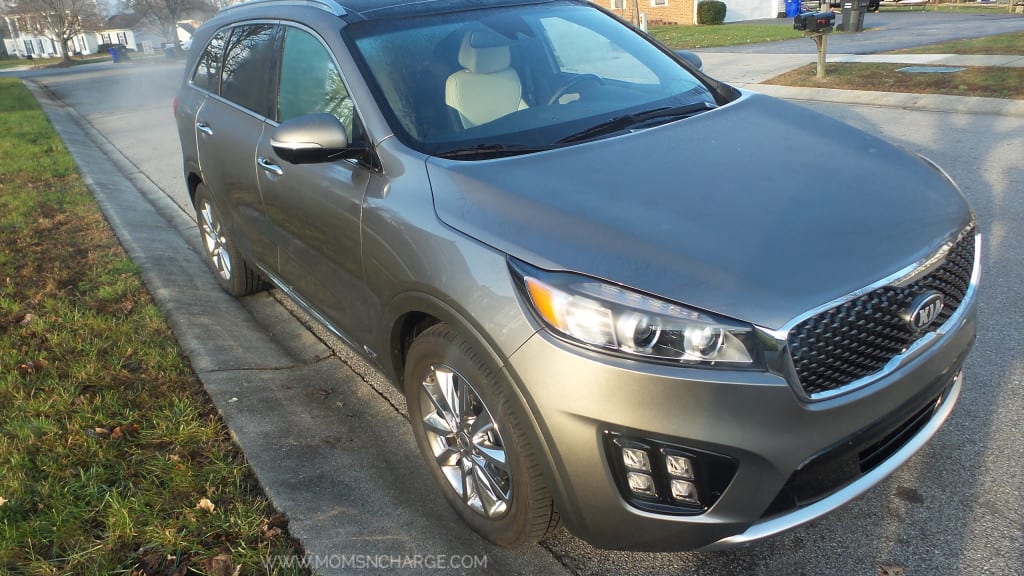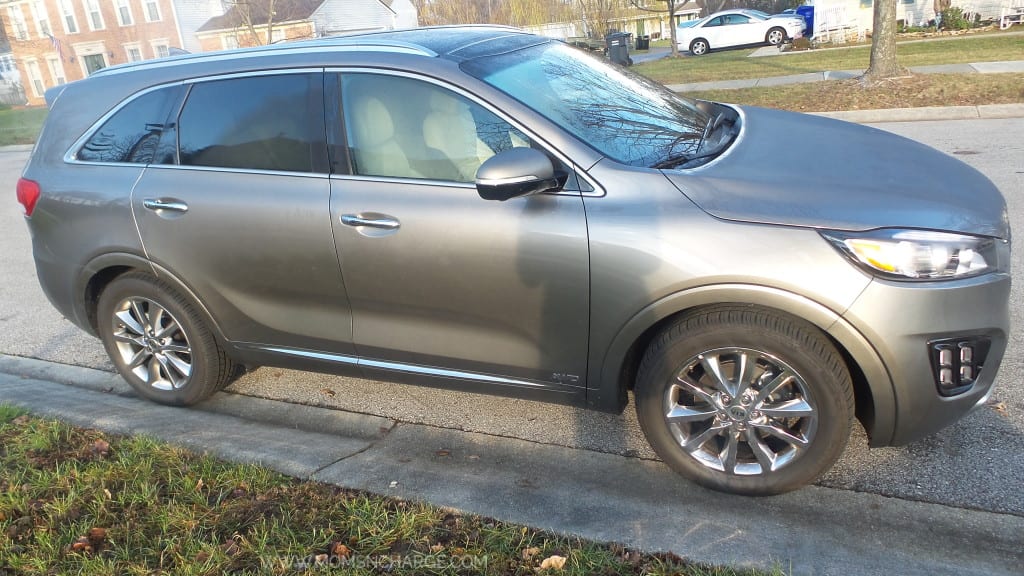 The folks at Drive Shop spoiled me by handing over this baby that was fully loaded with all of the bells and whistles I didn't even know existed!
I loved this car so much I did not one but two Periscope broadcasts to talk about my favorite features. It was that serious. I may or may not have shed a tear (or maybe that was allergies) when they picked up the car on Friday.
For starters, let's talk about this panoramic moonroof, shall we? I literally could sit in the car just looking out through the roof forever.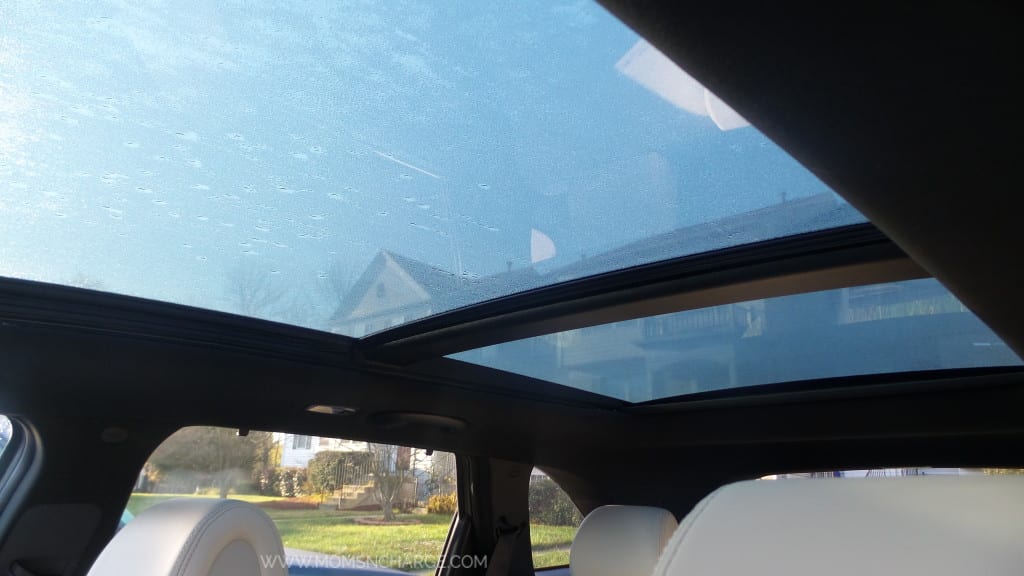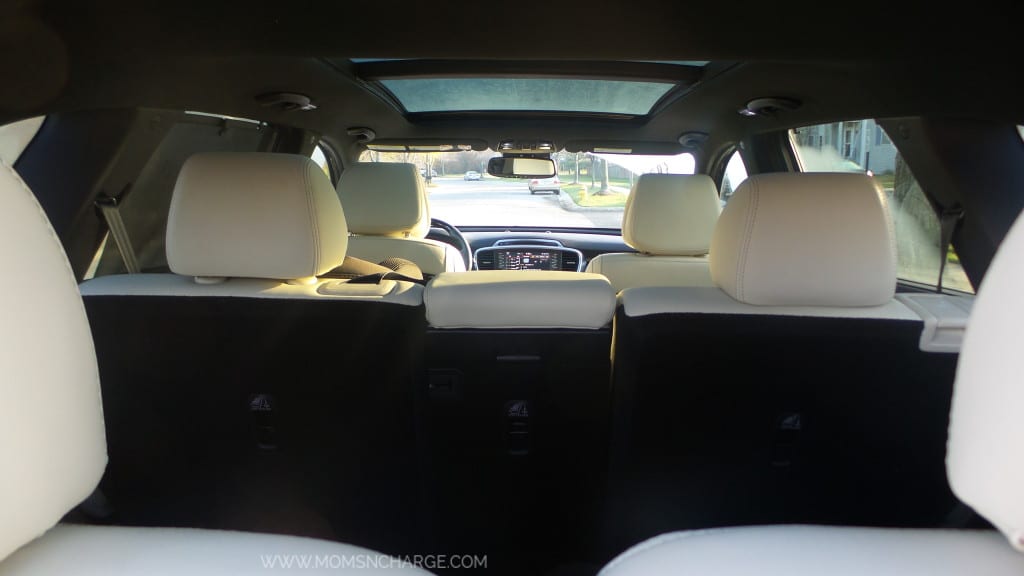 And as if the panoramic views weren't enough to keep me in the car, it had Sirius XM Radio on steroids. First of all, if you have XM radio, my new favorite station is channel 47 – all hip hop and R&B from the 90's & 2000's (err…but not with the kids in the car – that's what Kids Bop and Radio Disney are for). But back to the 2016 Kia Sorento: it allows you to record your favorite stations. It was hard enough getting out of the car. But when my old school jams would come on, it brought me so much joy to know I could come back in the car later, and pick up where I left off.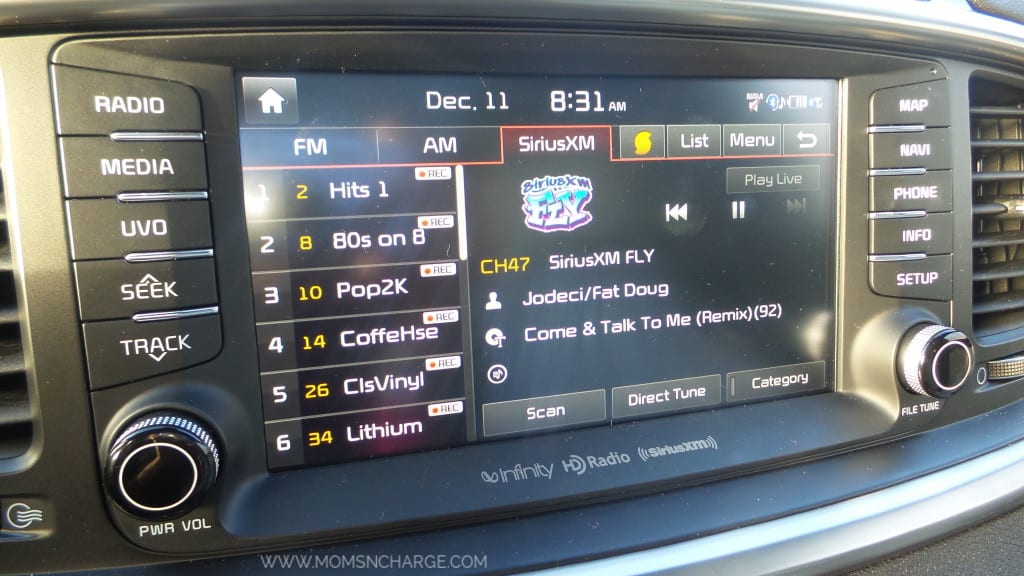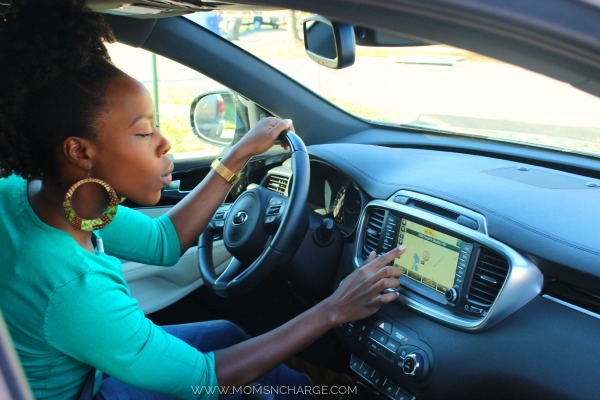 We have a family of five, and this car seats seven comfortably. I loved the two-toned leather interior, and there was ample leg room for everyone. Even the back seats were adjustable. Speaking of comfort: I love the fact that the seats are heated in the front and the back (and you can also cool them down in the warmer months). There is also a heated steering wheel. And I appreciated the fact I could control just about everything I needed to right from the steering wheel itself. I also really loved the fact that my son could control his own temperatures from the very back – no more trying to make sure everyone is comfortable with the temperatures.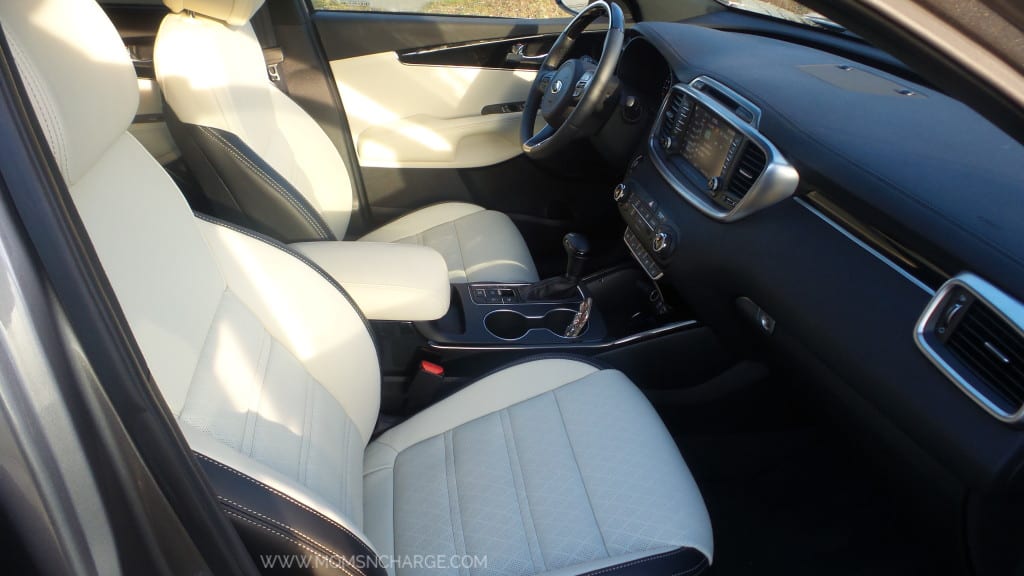 The third-row seating is optional. So the seats are fully collapsible creating even more trunk/storage space if needed.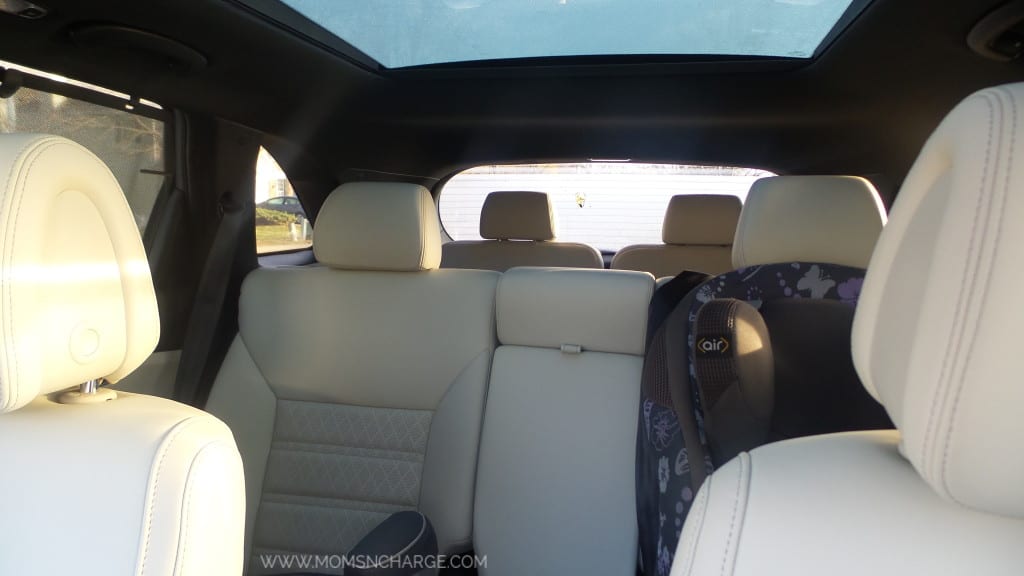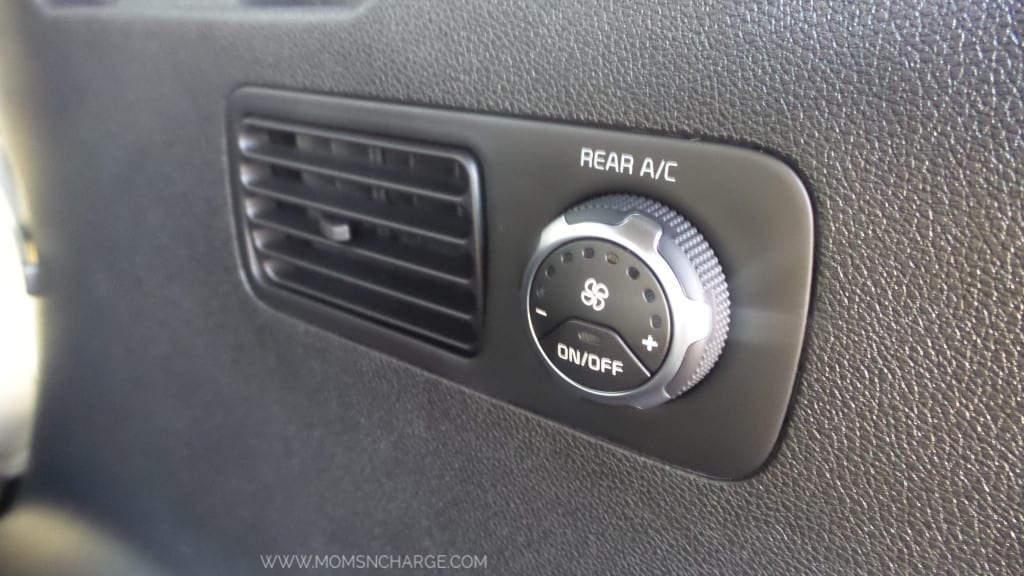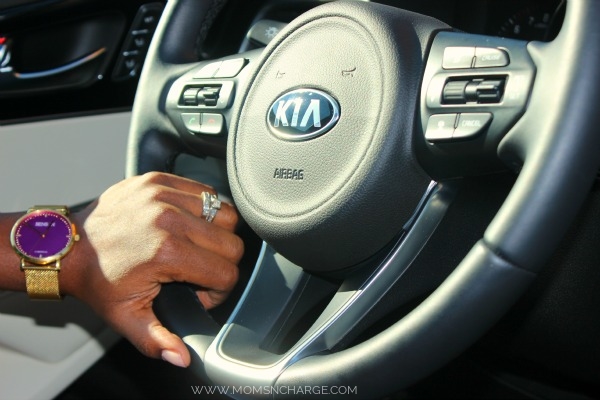 The safety features on this car are epic as well. Like other cars I've shared before, there is the blind spot monitoring. But can we talk about this dual backup camera? Not only can you see what's directly behind you. In the 2016 Kia Sorento, they've added some serious camera magic by also allowing you to see yourself…ok, not exactly, but close. You can see the entire car as if you're looking down from the sky. If there are cars parked next to you, you will be able to see them when you start to reverse. Doper than dope. And it will also beep if there are any cars near you or getting ready to pass you. So there will never be any reason for you to back into anything or anyone. This car won't allow it.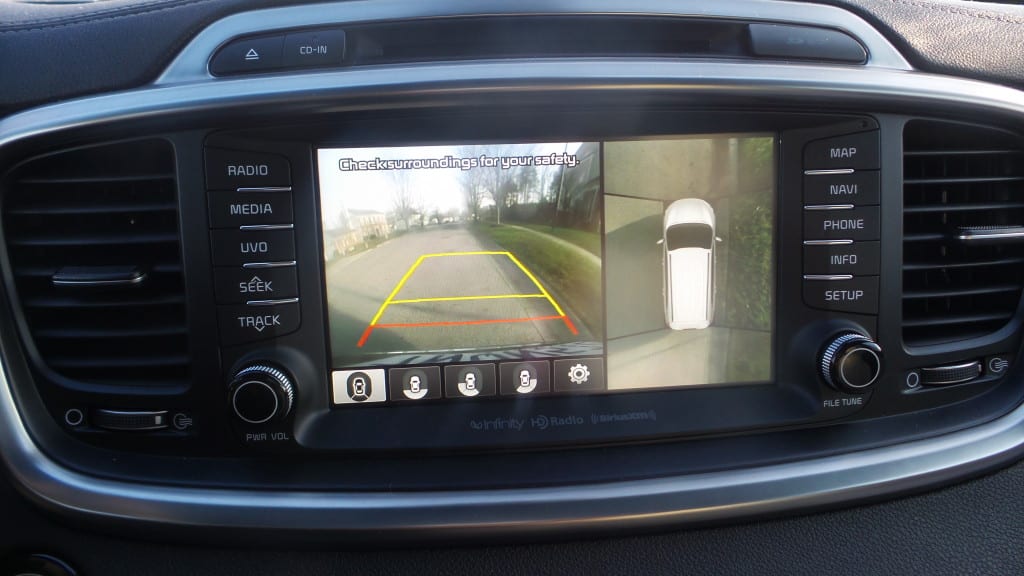 Seriously, I've been sitting here trying to think of some constructive criticism I can give on this car and I've got nothing. Even the hubs enjoyed the car as much as I did, and that is saying a whole lot. LOL. Simply put, this car was amazeballs.
I know at least two people just from Periscope that are now interested in this car. So, uh Kia…can we please talk about an affiliate link? Or better yet, can I just keep the car? Pretty please? #WillBlogForKia 🙂
Click below to see my review and comments live on Periscope:
Comment below and let me know: what are some of the most important safety and/or style features you look for in a car?