Disclosure: My family and I received complimentary admission to Hershey Park. As always, all opinions are my own
---
This time last week my family and I were heading up 95N to Hershey, PA, which is about two hours from where we stay outside of Washington, DC. We had never had an opportunity to visit Hershey Park before and since we would be staying minutes away at the Homewood Suites hotel, we took the opportunity to check out this world-class amusement park. Simply put: it was worth it!
1. Location
A year-round destination, Hershey is located in central Pennsylvania, three hours from New York City, 90 minutes from Philadelphia or Baltimore, and two hours from Washington. It was a quick and easy ride and the kids could barely ask if we were there yet before we actually made it there. It was easy to get to and locate, which is always a plus.
2. Chocolate
Need I say more? Funnel cake is a must as is…but funnel cake with Hershey chocolate kisses on them takes it to a whole new level. It was the most amazing thing I've had in a long time. It was perfect. Seriously. Not only that, but did you know they have a whole building dedicated to choc-o-late? You can make your own candy bars (which we ended up not having time to do unfortunately), and go on a chocolate tour which was super cool and fun.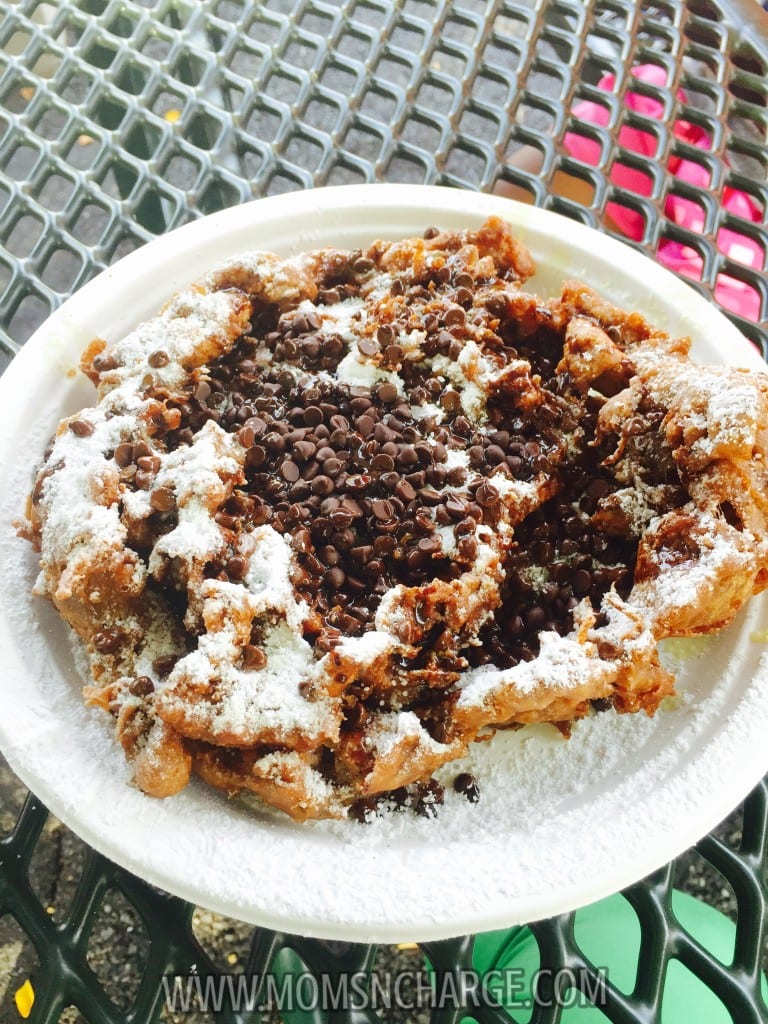 3. Boardwalk
There is soooo much to do on the boardwalk, and so many fun water activities for the little one. The water slides were so much fun, and this momma enjoyed going down the slides just as much as the babies. The section was very well thought out, and I really liked that it was separate from the rest of the park. We got crazy soaked in the water park but I seriously felt like a kid again. It.was.so.much.fun.
4. Something for everyone
My kids are 4, 5 & 7. We were literally at the park for almost the entire duration that they were open that day. Everyone got to ride plenty of rides and do activities. When the older ones wanted to get on rides, my hubby and I could divide and conquer and take the little one on rides that she was tall enough to go on. Did I say there was plenty? Hershey park is the definition of family-friendly. What I also liked is that there was even enough to do without the kids, that my hubby and I could enjoy because we're both big roller coaster enthusiasts. That being said, if you're a die-hard roller coaster rider, the new Laff Trakk may not be worth the over hour wait we had to endure to get on it. However, according to my two little ones, it was awesome and it was worth the wait for them and that's all that mattered to me.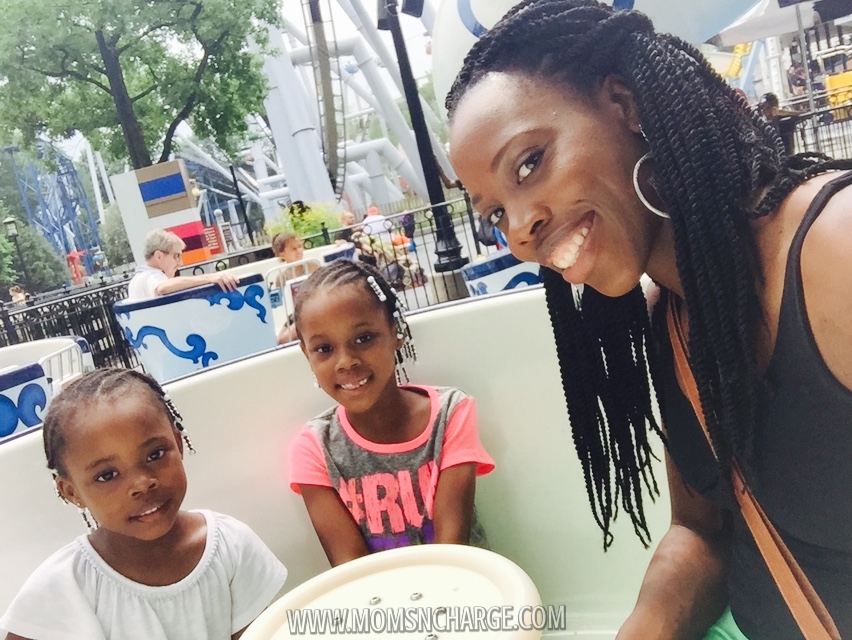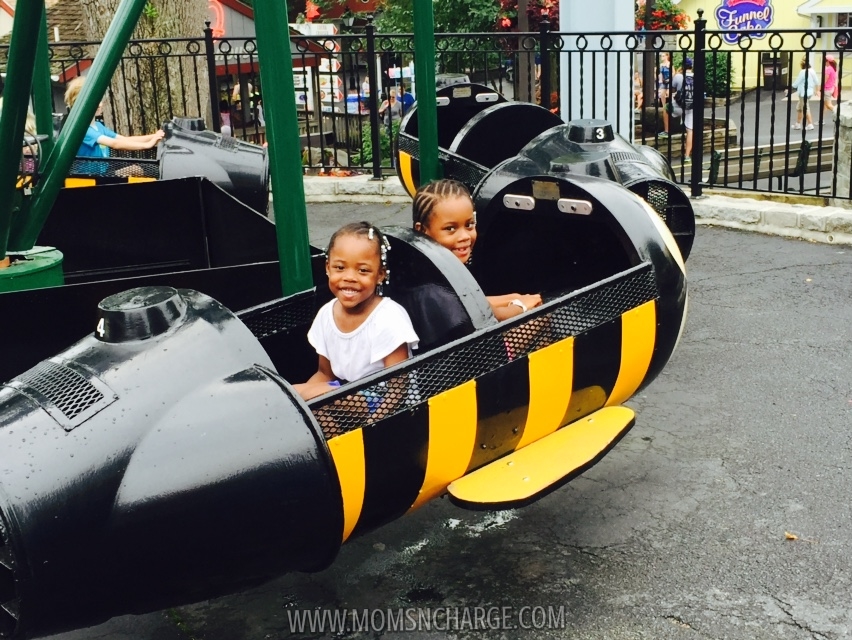 5. Attention to detail
Everything seemed so clean and well thought out. From the location of the food stops throughout the park, to the rides, to how they measure your height (one of my favorite things), it was great. The kids loved their personalized bracelets as well as all of the characters and statues around the park.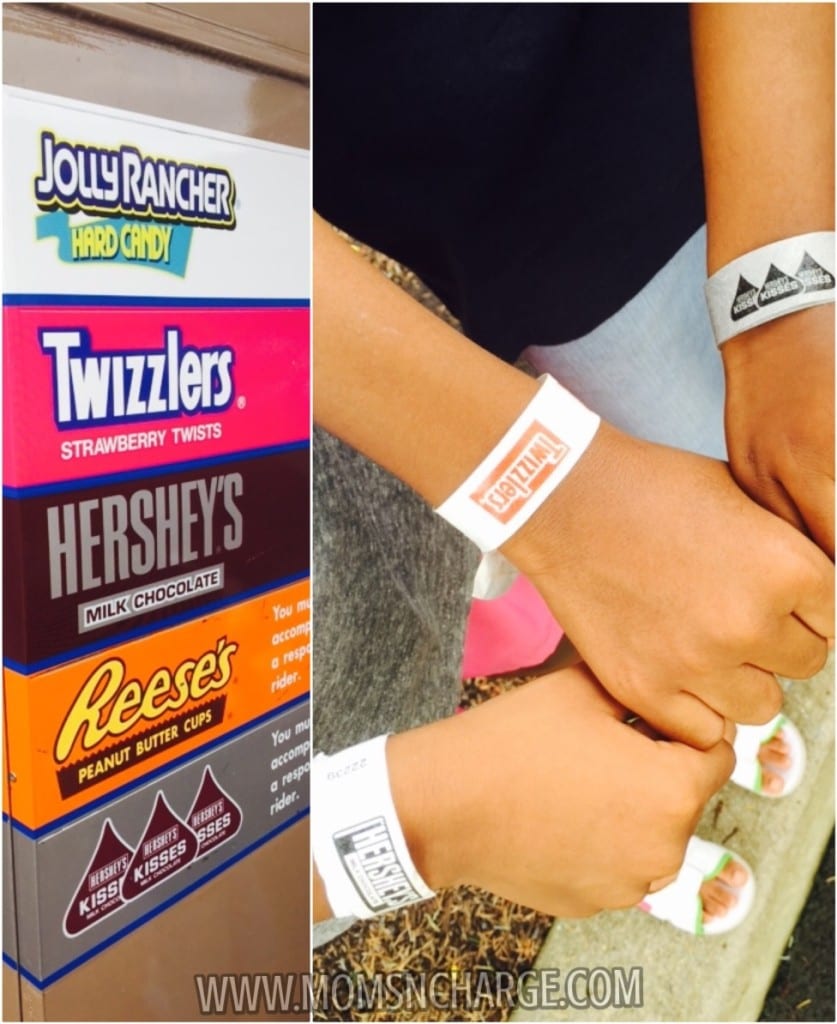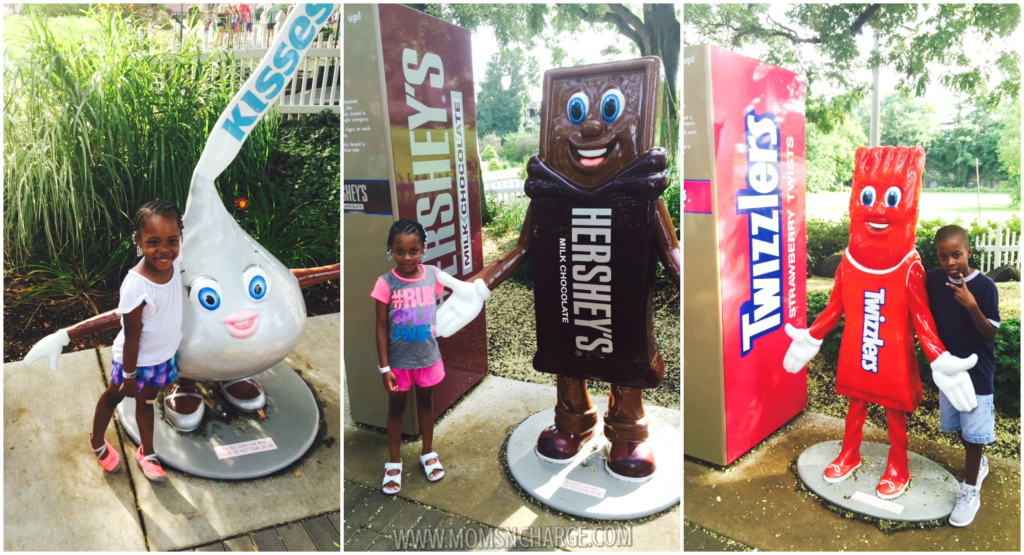 4 Tips to keep in mind when traveling to Hershey with little ones:
1. Start with the water park
When we got to the park, it started pouring down rain for a bit. So we decided to stick with the rides and hold off on going to the boardwalk. By the time we finished with the rides and changed into our swim clothes it was a little after 7pm. We didn't realize the boardwalk closed at 8pm. So it didn't leave us much time to enjoy it, and there was sooo much to enjoy. So next time, we'll start here.
2. Bring a change of clothes
Since we changed clothes, we left them in the car. In hindsight, we should've kept a dry change of clothes because we went on more rides after the boardwalk closed, and it got a wee bit chilly. But we didn't have time to run back to the car in order to change our clothes again, so we just toughed it out. Next time we'll have some dry clothes on hand because the wet towels got uncomfortable quick LOL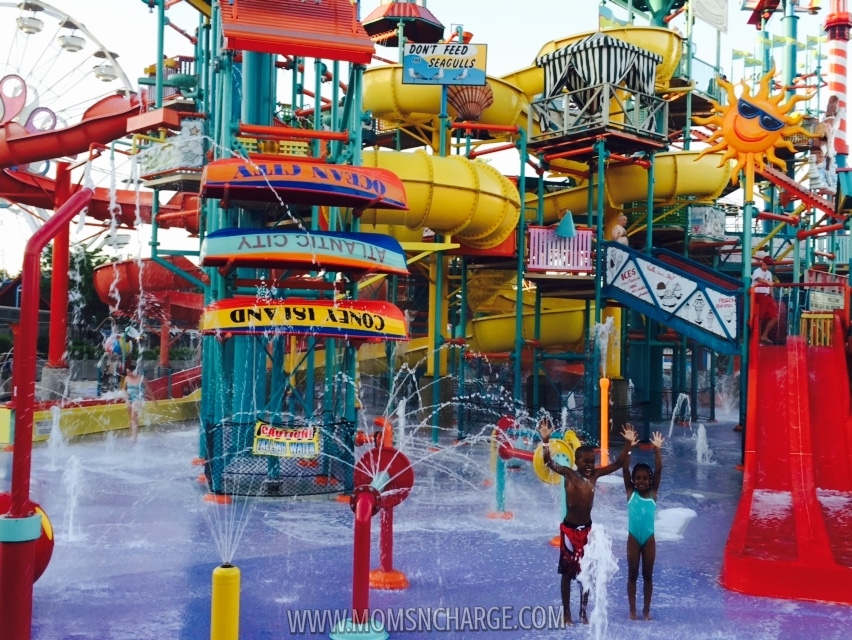 3. Bring snacks and water
While we got our fill of funnel cakes and dipping dots and other snacks and food while at the park, I was so glad we had snacks and water at hand. They came in handy when we were in long lines, or had to wait to get food/drink.
4. Spread it out over two days
While we had an absolute blast at the park, in hindsight, it would've been even better to split the day up into two. We could've done the boardwalk/waterpark one day and the dry rides the next day. We got to the park close to 11am and didn't leave until almost 10pm when they closed, and we still didn't get to do everything. Our youngest fell asleep with daddy while waiting for us to get through the Laff Trakk line. So, I guess this means we need to plan another trip soon.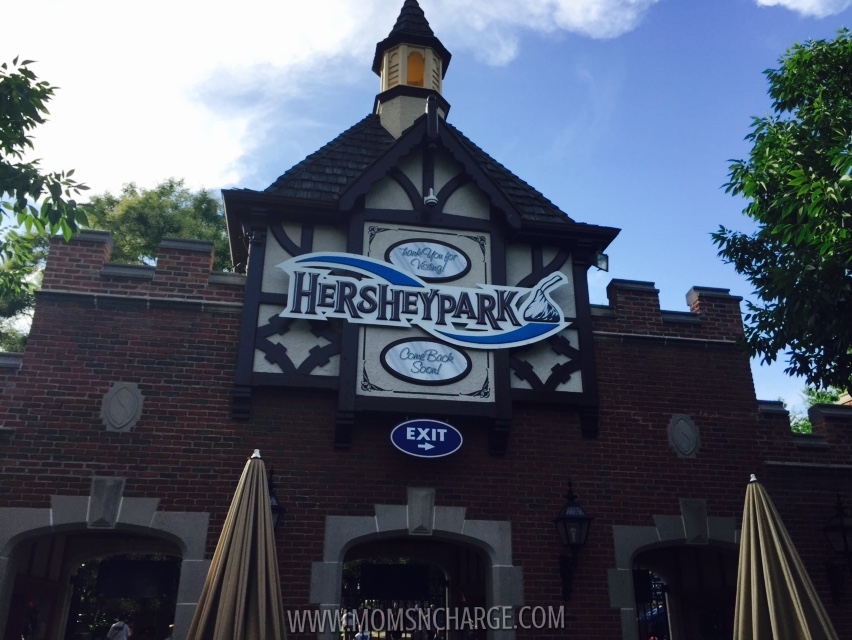 All in all, we will definitely be going back to visit Hershey Park, and wondering what took us so long to check it out. The fact that the kids enjoyed it as much as we did, made it that much sweeter.
For more information please visit www.HersheyPA.com. You also can like them on Facebook or follow Hershey on Twitter at @HersheyPA.
Here is a quick Periscope video I did while at the park! Fun times (and PS, if you're not on Periscope or following me yet, you really should 😉 )
Have you visited Hershey Park before? What are some great tips you have for hanging out at the amusement park with the kids?