Are you constantly on the lookout for the next million-dollar idea? Do you have a notebook full of inventions or business concepts that you think could be truly great? You're not alone. Lots of people have good business ideas running through their head. So how do you know when your idea is good enough to pursue?
First, take a deep breath and give yourself some time to process. There are 3 questions you can ask yourself to determine if business ideas are worth the time and energy to make it a reality.
1. How much do you really like the idea?
Before pursuing an idea, it helps to be obsessed with it. This is because putting it into action is going to consume your life for the near future.
When you first come up with the idea, you're excited and running on adrenaline. As time moves on, continue to think about it. Do a gut check to see if it still feels good and is in alignment with your life.
Beware of red flags. There's a difference between being scared because it's not a good idea and scared because you aren't sure how to move forward.
Take some time with your idea, think through how you would want it to work and don't get wrapped up in the adrenaline.
2. What would it take to put the business ideas into action?
This is the time to run the numbers to see how much it will take and whether it makes sense for you and/or others to invest in your idea. Estimate the overall cost to include the initial investment and the recurring costs associated with the idea.
Make a list of all the things you need and create a rough cost estimate for each item. For example:

Laptop ($650)
Phone ($100/mo)
Place to conduct your business (Mom's basement – Free, Rent a storefront $1800/mo)
Tools, including ingredients, software, and equipment. ($8500)

How much can you sell the product or service for? How many do you need to sell to break even?

Someone opening an ice cream store might calculate that they need to sell 2,000 ice cream cones a day for four months to break even. Based on that, they have to make sure their location is easy to reach and that they can handle the off-season and rainy days.

Determine your target market and figure out whether they are easy to reach.
Brainstorm the kinds of partnerships and education you'd need to make it succeed. If there is a learning curve, you'll want to know exactly what it will take and how much it will cost for you to feel comfortable executing the idea.
Also Related: Is Balance in Business & Life Achievable? 
3. How will taking action on the idea fit into my life?
Developing an idea into a business will take time away from other areas of your life. Ask yourself if you're willing to make it a priority.
Ensure you have the energy and time to put into your idea. If you don't have the time now, it doesn't mean it's a bad idea. There's a reason and a season to start things.
It's okay to put business ideas on the back burner if it's not the right time. Otherwise, you might be putting out a low-quality product or service.
One of the reasons businesses fail in the first five years is because they don't put the appropriate planning in place. It's important to consider the 6 systems every business needs to be successful and ensure you are able to execute them.There's no set timeframe for this process. It all depends on how long it takes for the adrenaline to run out of your system and for you to run the numbers.
Consider your options
If you're unsure about whether you want to do it or not, but you still think it's a good idea, try talking to people who are doing something similar, or do research to find out what else is being done similarly. If there are business owners or people who have a lot of knowledge about business who you trust, then maybe run the idea by them but it's always a good idea to get them to sign a non-disclosure form first so that both of you are protected. Some people even go as far as to test the waters with pop-up businesses. Making a short run allows them to put some numbers to work and preview the potential success of their idea.
Businesses go through this cycle all the time as they try to decide what product or service to develop next. The more times they go through it, the more comfortable they are saying, "Yes, I think this is a good enough idea to pursue."
How often do you come up with new business ideas?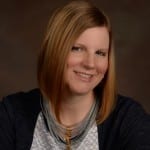 This post was written by Karen Que
.
Karen Que is a lifelong entrepreneur, business woman, wife, and mother who is on a mission to make her family a priority while enjoying immense business success on her own terms. Karen loves to break the mold by helping small business owners create an explosion of growth without losing their sanity. As the Founder and CEO of Q infusion LLC, she works together with small business owners to build their CEO skills, implement systems that create stability, and infuse big business thinking and strategy into their growth plans. To find out more please visitwww.qinfusion.com or be social @qinfusion
You can connect with Karen on Twitter and Facebook.