Disclosure: This post has been sponsored by Tomorrow Sleep. I was provided a free mattress system for this review. As always, all thoughts and opinions are my own.
---
In case you missed it, I recently shared my initial experience with our new smart bed from Tomorrow Sleep. Now that I've had several weeks under my belt, I wanted to give some more feedback in terms of how the mattress has been working for us. It's the reason I've decided to make better sleep one of my 2018 resolutions.
Here's what I shared on Facebook when I announced my partnership.
3 Reasons to Make "Better Sleep" a resolution you actually keep
So many people make new year resolutions that also include some type of better health aspect. Whether it's self-care, getting in shape, losing weight, eating healthier, etc. it is there. But I've never heard anyone say they are going to make a resolution to get better sleep.
So here are three reasons to make "better sleep" a non-negotiable for your 2018 resolutions.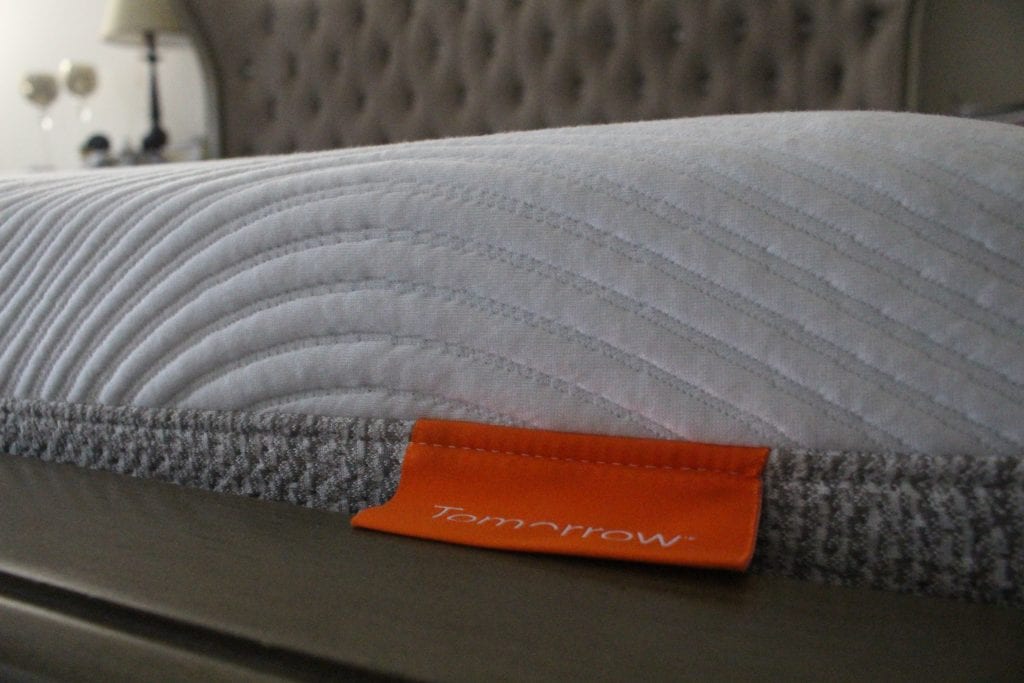 Better sleep reason #1
According to the National Highway Traffic Safety Administration, drowsy driving claims more than 1,500 lives and causes at least 100,000 motor vehicle crashes each year.
I don't know about you, but I never really factored in that better sleep meant that I can be healthier. I didn't equate it to being healthy mentally and keeping myself and others safer on the road. What I realized over the last several weeks is that the quality of sleep can be more important than the quantity. If you're getting better sleep, you may not need as much of it.
Before we got this mattress, I would wake up at least 1-2 times a night to either drink water or use the bathroom. You can see from the sleep tracker report that there has been none of that happening.
Better sleep reason #2
A lack of quality sleep can really impact your overall health. Did you know that according to the National Sleep Foundation, "50 to 70 million Americans are affected by chronic sleep disorders and intermittent sleep problems that can significantly diminish health, alertness and safety?"
Apparently, sleep problems are often overlooked or worse, ignored. As a matter of fact, most people with sleep disorders are undiagnosed and untreated.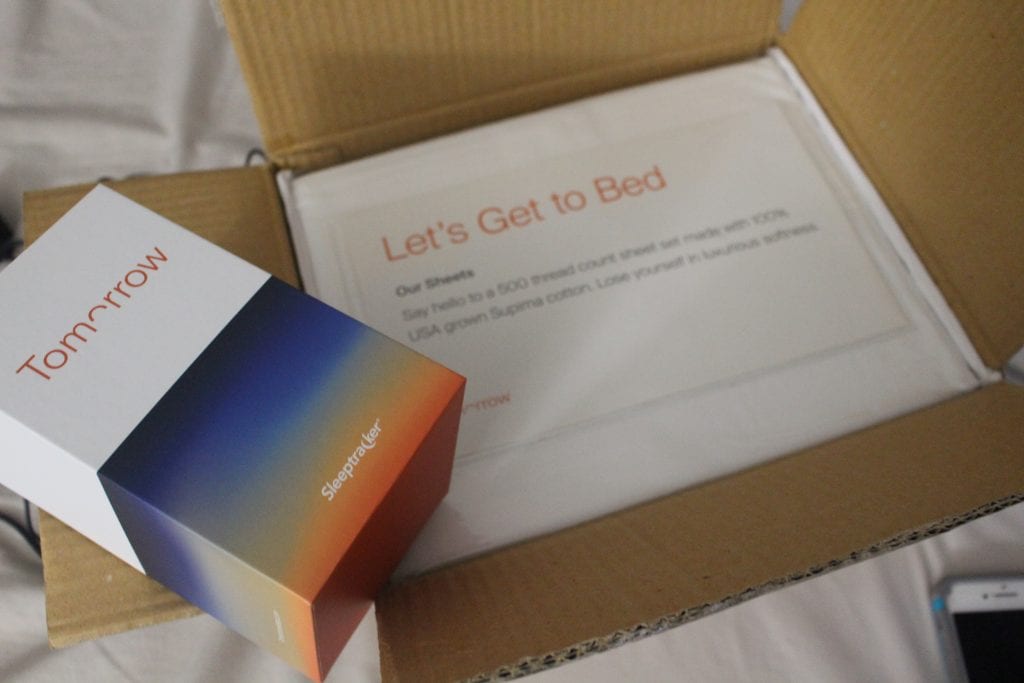 Better sleep reason #3
It's possible to get better sleep without trying to find more hours to do so. How, you ask? By getting a better mattress! Before we moved last year, my husband and I had the same mattress for over ten years (when we got married). While at the time we thought it was an okay mattress, we didn't realize how bad it was until we got a new one.
But like I mentioned in my last post, even with a new mattress, there are certain things to compare and look for. So all I will talk about are the changes either my husband or I have noticed since we switched mattresses a month ago.
Comfort: We requested the medium firm king-size mattress and it was perfect (not too firm and not too soft)
Material: OMG I could totally sleep on the mattress alone because it feels so good and soft on the skin.
Body heat controlled: One of the biggest things we've both noticed is the fact that we're not getting heated while we sleep. We both sleep with bottled water on our nightstands and noticed that we're not getting up to drink like we used to
medium firm: Another huge win is the fact that this mattress really does keep movement at a minimum. I'm a fairly light sleeper and I rarely hear or feel my husband get in the bed when I'm asleep before him.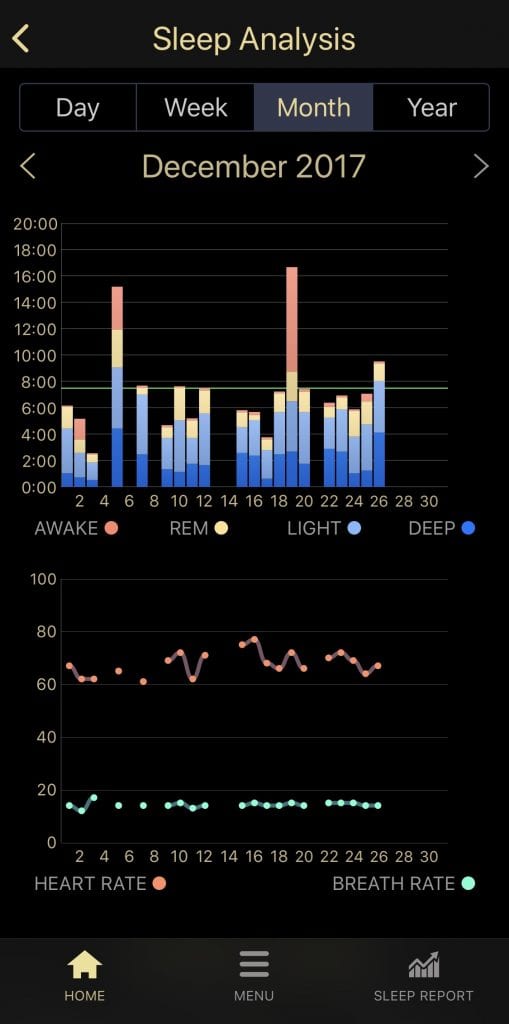 If you're in the market for a new mattress, here you go. Tomorrow Sleep is the only mattress designed to adjust to your body temperature and provide the support essential to restorative sleep.
And if you want to give them a try, they've given me a special code to share with you: When you use CHARGE100, you will receive $100 off any $500 purchase (expires 03/31/18). Simply go to TomorrowSleep.com to check them out and place your order.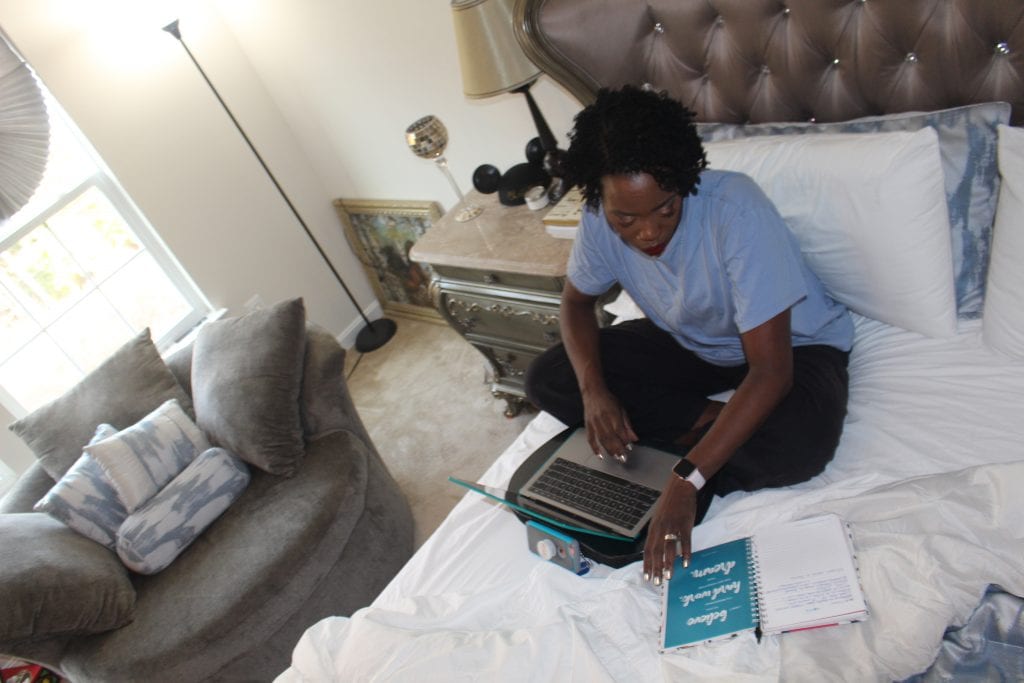 You can also follow Tomorrow Sleep and connect with them on Twitter, Facebook and Instagram.