One of the most frequently asked questions I get is how do I do it all? I'm a wife, a mom of three (ages 4, 6 & 8), a homeschooler, and a business owner (I have other jobs, but these are my main one LOL). I never pretend to have it all together all the time. There have been plenty of days where I want to throw in the towel. Sometimes we'll make or order pizza more often than I'd like. Then there are the days where the piles of laundry stack up so high the kids could hide in them. The point is, like you, I'm human and stuff happens. But then I remember my purpose, get back to my priorities and focus on my plan.
I'm a firm believer in that you can't be productive without a plan. So here are five ways to maximize your time especially as a mompreneur.
1. Make time to write it down
We all know that a goal without a plan is just a wish. If you're as busy as I think you are, there's no way that you can rely on solely your memory to get things done. You may feel like it takes too long to organize your thoughts and tasks. But how much longer is it taking you to redo things that need to be done, or go out of your way to pick something up that you forgot at home because it wasn't written down?
This is one of the reasons my sister and I also created a yearly calendar/planner. We know first-hand the importance of writing things down, and then creating the necessary action steps to take them from idea to reality. When you take the time to write things down, you will be much more productive.
2. Get the right tools to keep you on track
I am all about working smarter and not harder. Anything that can make my life easier is a treat for me. I spend a lot of time on my laptop and creating content that has great value. Part of how I make my living is by being active on social media, whether it's for my own brand or that of my clients.
It's really easy to lose track of time, when you're not keeping track of it in the first place. So while my smartphone or tablet has been the number one way for me to keep track of time, I realized that when I needed to unplug, I needed an option that wouldn't tie me to these electronics. So when Jord asked me to partner with them, I immediately jumped on board. Now, I can unplug from my phone while still keeping track of time.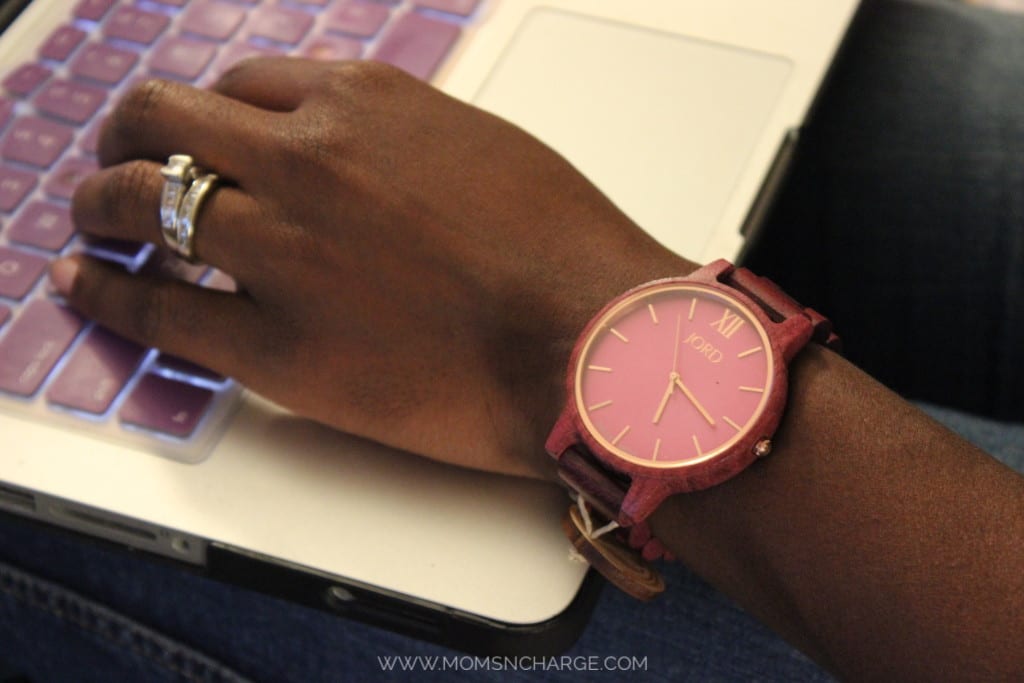 A couple of other resources I use, especially while working on my laptop, or when I need to get on social media platforms like Facebook:
Rescue Time: This cool tool allows you to figure out what your daily habits are (i.e. where/what is sucking up your time) so that you can focus on what really matters.
Facebook Newsfeed Eradicator: Do you find yourself going on FB for five minutes and then two hours later forgetting what you went on there for? No? Just me? Well, this easy-to-install application will replace all those cute baby and pet photos, with motivational quotes to keep you on track.
3. Create strategic time blocks
When I am really on my A-game, it's when I've stuck to the time blocks I've created in my calendar. Here's an example to keep you on track:
On Tuesdays, Wednesdays & Thursdays I have time blocked on my calendar for client coaching calls (different time blocks on each day).
On my daily calendar, I have a "family time" block from 3-5pm. So if something needs to be scheduled during that time, I have an alternate time in the morning we use for homeschool that can also double as family time. We finally got our Christmas tree up a couple of days ago, and the kids really enjoyed that.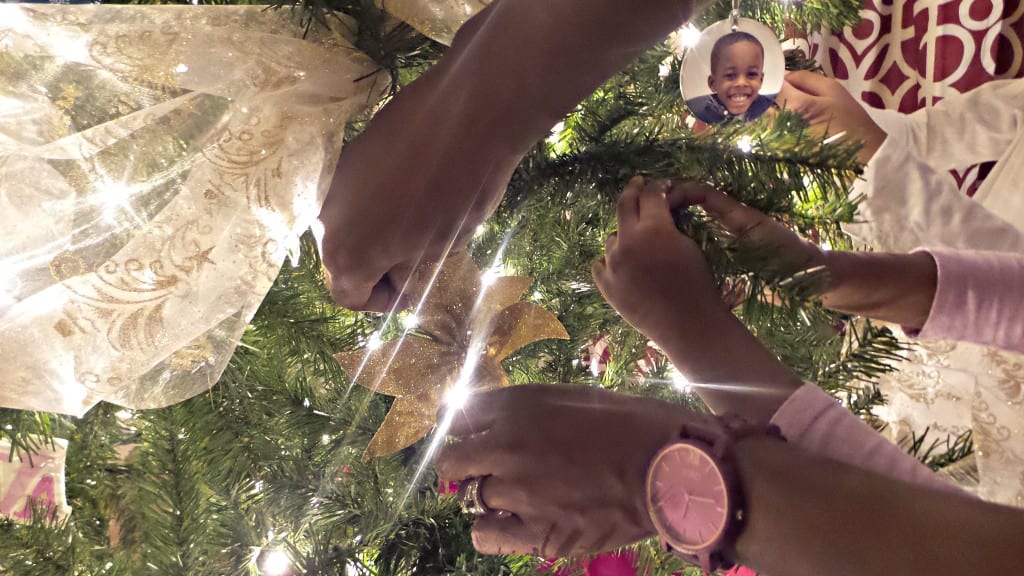 I schedule a time for lunch on my calendar (because yes, sometimes if I'm really into something, I'll forget to eat).
My kids and I take Taekwondo on Monday and Thursday evenings, so that also doubles as my self-care time.
Simply put: if it's not on my calendar, it won't get done.
4. Learn how to say no
I can't even stress the importance of this. I talk about this all of the time, especially as moms. Oh, and yes, I've written an entire chapter about the fact that "No is a complete sentence" in my book. I wrote it and I talk about it often because it's one of the hardest things I've had to learn, but has been the most rewarding thing. It has allowed me to take back my power in many ways. So if you're looking for a way to maximize your time, saying no more than you say yes, will give you plenty of time back in your schedule.
5. Treat your time as a gift – give yourself the gift of time
Time is one thing we can't recycle, buy more of or negotiate more of. Time is a gift that can never be replaced. We must learn how to treat it as such, and that includes how we spend time with and treat ourselves.
Part of being productive for myself is making sure I'm making self-care a non-negotiable. It's not an option for me to take care of everyone else around me, and not take a few minutes to take care of myself. I like to pamper myself because I believe I deserve it. And guess what? You do too.
I love the Jord Wood watches because they are unique and I was easily able to find something that fit my style.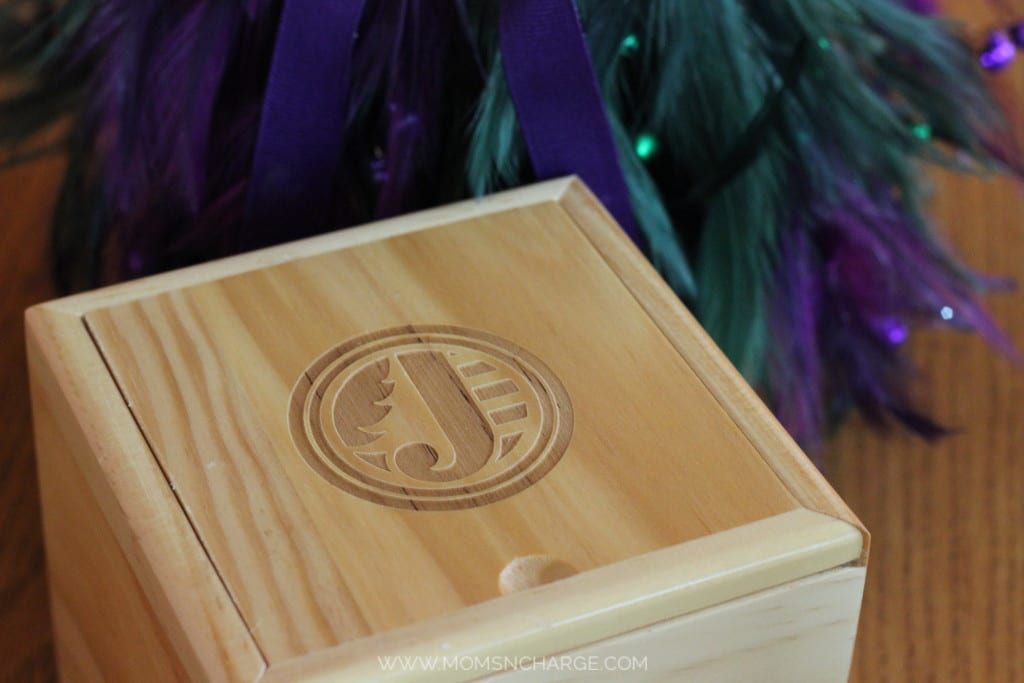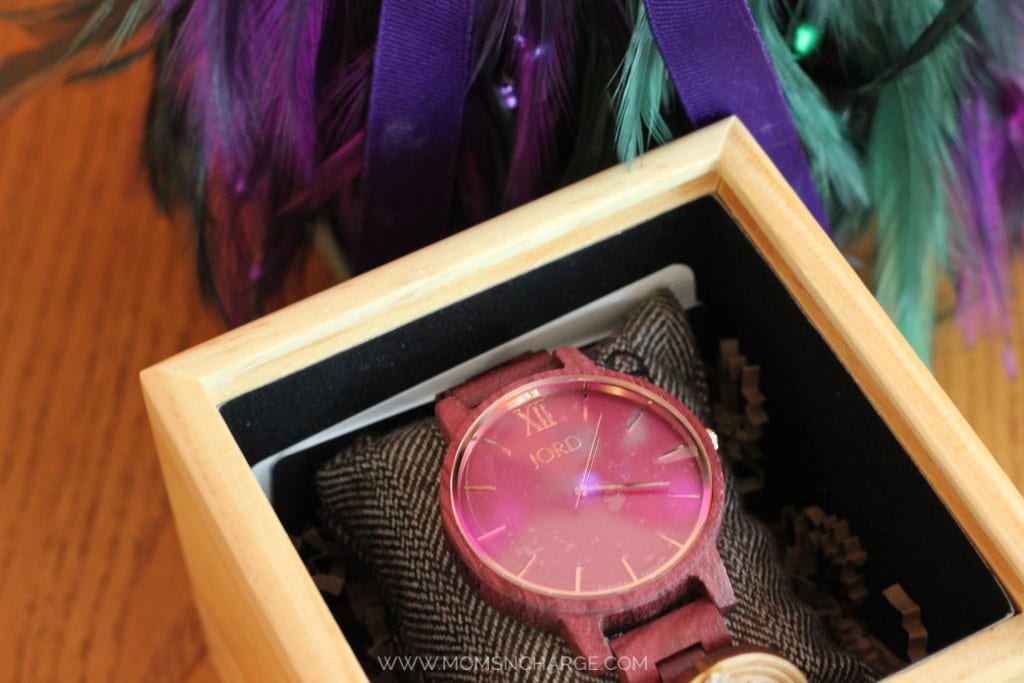 One of my favorite quotes I've mentioned on social media before: All your dreams can come true if you have the courage, laser focus and commitment to pursue them.
But you can't be committed without taking control of your time. The Jord watch is unique, unexpected and unforgettable which makes it the perfect gift this holiday season.
How do you make sure you're spending time being productive?
---
Disclosure: I was sent this beautiful watch from Jord Watches in exchange for my thoughts, which as always, are my own.