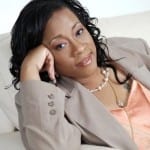 The following post was written by 
Kirstin Fuller (AKA @TheTravelinDiva). Kirstin is a Washington, DC native and graduate of Howard University (the John H. Johnson School of Communications). Having worked in her degree field of broadcast communications since 1992, she followed her dreams in 2007 launching the successful travel magazine Reservations Travel Guide which led her to start the fabulous travel blog www.Passenger156.com to showcase the latest travel news, innovative travel products and the worlds' hottest destinations and deals. Be Happy. Be Fabulous. Be Well Traveled.
You can connect with Kirstin on Facebook, Twitter & Instagram.
MomsNCharge.com had the pleasure of interviewing travel expert and mother of three (all under the age of 8 we might add), Kendra Thornton live from fabulous LegoLand Florida in Orlando. Kendra has perfected the ins and outs of traveling on planes, trains and automobiles. She also appears regularly as a travel expert on ABC, CBS, NBC and CW affiliates across the country to share travel trends, tips and deals with millions of viewers every year. In this interview, she shares some fabulous tips that will keep you sane while creating a memorable family vacation.
FLY Moms…If you're a parent of young children and planning a vacation…read on!
Maneuvering through an airport can be hard enough.  But add kids to the mix and it can be a nightmare.  What advice do you have for parents traveling by plane?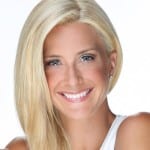 Kendra: My first piece of advice would be to allow yourself extra time. I would say add a minimum of 30 minutes more than you would need if you were traveling without your children.  Secondly, it's really good for parents to know that if you get delayed due to weather or mechanical reasons, or maybe your checked bags don't make it to their final destination, that airport baggage claim offices will have emergency baby supplies.  They have diapers, formula and blankets.  It's a great resource for parents that many don't realize is available.
My last tip…because so many families are traveling with technology now to keep the kids entertained when traveling on airplanes and in the car, it's great that a lot of planes now have onboard Wi-Fi.  It's really convenient.  If you don't have time to download a new game/app for your children you can do that while flying now which is really nice.
MNC: What do you suggest when it comes to the best places and times to travel with the family?
Kendra: When you have young children like I do, of course Orlando is going to be the top destination.  As far as when to travel, May is the best month.  It's really great, your guaranteed to have great weather.  If you have pre-school children its wonderful because the lines are going to be a lot shorter.  At LegoLand they have the new "Duplo Valley" opening in May, and there are also great deals to be had.  LegoLand as well as Sea World will be letting children in for FREE in May!  Disney and Universal have a lot of great deals too and you can visit www.VisitOrlando.com/May to learn more.
MNC: Please explain the concept of 'under-planning' and why it might be the best plan for a family trip?
Kendra: When you have younger children, it's important to leave some wiggle room for unexpected fun.  Take advantage of the entertainment amenities at your hotel/resort.  Most of the hotels in Orlando have imaginative pool areas, night time movie showings and character meet & greats. There are a lot of fun activities you can take advantage of. For example the Nickelodeon Suites Resort is a really great example of a hotel with lots of fun activities that you don't have to pre-plan, you just show up and enjoy!
MNC: What is your must-have travel item for traveling with kids?
Kendra: When traveling with kids that are car seat age, I really loved the wheels that you can buy that will turn your car seat into a stroller!  So when you're traveling and walking in an airport you're not trying to bring a car seat and a stroller.  Basically your car seat is the stroller.  It's very convenient to put the wheels on and when you get off the airplane, you just pop the wheels off and place the car seat in the rental car.
MNC: What was your family's favorite attraction at LegoLand Florida?
Kendra: They loved all of it! (lol) It was wonderful because we had a beautiful sunny day and the lines were not long and it was really enjoyable because we got to go on a lot of rides.  One of the highlights outside of just the roller coasters and the rides was our picnic lunch.  We sat on the grass and enjoyed a great water ski show which was really fun. Being a Chicago based family, it was really fun for February to be sitting on the grass enjoying a water show. (lol)
MNC:Where can our readers go for more information and travel tips?
Kendra: For more information on theme park deals and more travel tips, please visit www.VisitOrlando.com/May
What travel plans are you most looking forward to with your family this Spring/Summer?
Full Interview: